sep30 Wellfleet
Not since the selectmen proposed a rental registration tax has the town been so upset as with the selectmen's proposal to charge non-resident taxpayers a higher tax than residents. The board Tuesday voted to accept the assessor's recommendation that they impose the same tax on residential and commercial properties, taking no action at this time on the controversial option of giving resident taxpayers up to a 20 percent exemption on their properties, at the expense of non-resident taxpayers. Both non-resident taxpayers and resident taxpayers spoke out about the proposal two weeks ago. And Tuesday, when the selectmen brought up the issue again, a crowd of people showed up once again to weigh in. As she did at the last meeting, selectmen chair Berta Bruinooge limited discussion to 20 minutes. The speakers used that limited time to warn the board that if they carried through on this idea, they would end up with a divided town. One man, a visitor since the 1950s who bought his house in Wellfleet in the 1990s, said he comes from a working class background. "When I first heard about this, I was very upset. Wellfleet has always been very welcoming. Now I'm more than disappointed. It seems we are going to a two-tiered system where we will have resident taxpayers against non-resident taxpayers. I feel once you start down that road, there will be no coming back. The dynamics of the town will change. I think you will have changed Wellfleet forever." Charlie Rutz, who donated $50,000 for the memorial bandstand at the marina, said the proponents of this tax change "seem to believe" that many year-round residents are having difficulty paying their taxes. "I am sure there are some," he said, but this does not call for giving an exemption to all. He warned that the people who don't own their own homes and rent in Wellfleet will be hit with higher rents when their landlords get a tax hike, since many non-resident taxpayers rent their homes. Rutz said the only town on the Cape that has this tax exemption is Barnstable. "I don't want Wellfleet to look like Barnstable." Janet Drohan, a resident taxpayer, urged the board to "think about this proposal and the long-term effect it would have on the town. It may be penny wise and pound foolish." Peter Issinger said his ties to Wellfleet go back 40 years. "I feel a deep commitment to this community. I feel there is a fairness issue at stake here. I wonder about the rationale for asking the non-resident taxpayers to subsidize all." There are exemptions for seniors, he said. "The rest of us should share equally in the tax burden. It is an unfair shift in the tax burden to those who use the least services. It would be a massive shift in the sense of community, and the sense of community would be adversely affected by this." David Shackman said he loves Wellfleet, that for years he could hot afford to buy a home here. "I think it's a shame that this proposal will turn people against each other and make two classes of people. I'm very upset by it. Imagine, if you are looking for a house in Wellfleet, and one that's for sale pays $700 a year more in taxes than the other? Which house is worth more? It's almost like a taking. I'm paying more and more and my house is worth less. The non-residents pay more in taxes and use less services. It's a divisive proposal and it makes no sense." One woman said she hoped the board would table the proposal a year. Steve Burney, as Bruinooge ended public comment, warned that this proposal could end up dividing the community. Selectman Dennis Murphy said he appreciated all the work that Selectmen Paul Pilcher, and John Morrissey, the major proponents of the residential tax exemption, put into this proposal. He said he had a lot of admiration for them. "But I'm not supporting this article on the basis that I think it's not fair," he said to applause. Pilcher said he agreed. "I don't think it's the time to make a decision for the 2014 tax rate," he said. "I'd suggest we follow the example of Truro, who directed their assessors to research all options and schedulable workshops." Pilcher cautioned, however, that Wellfleet does have a problem. "We are rapidly becoming unaffordable for people who work for the town and in the shellfish industry. There is a problem. The solution proposed has flaws, but that does not mean we will throw up our hands and say we can't do anything," he said. "We need to look at this as a community of both residents and non-residents. We needto look at this together and lower the heat and the rhetoric." Morrissey added, "The issue of fairness was bought up several times. Fairness works both ways. There are many who wrote letters who enjoy a residential exemption in their own town, something I think the residents of Wellfleet should be able to enjoy. There are millions of Americans who have residential exemptions, and I think the citizens of Wellfleet are entitled to the same thing."
sep30 Wellfleet
I'm stunned! Usually it's the chilled sea turtles we deal with in the fall that are stunned, but not this year. It's all of us sea turtle rescuers, biologists and researchers who are. This summer has been like no other in terms of of sea turtle sightings with an unprecedented number of leatherbacks and loggerheads being reported by boaters, fishermen, and sailors. Why is this happening? Usually, when it comes to turtles, the easy answer is temperature. Warmer waters bring more sea turtles. With the ocean temperature more than 6 degrees above normal, this certainly seems to be the reason why so many loggerheads are in our waters.
Food is also a prime motivator and the bottoms of Cape Cod and Buzzards Bays and Nantucket and Vineyard Sounds are covered in spider crabs, moon snails, and invertebrates that the hard-shelled turtles like to eat. In the summer, there always seems to be plenty to eat for these juvenile sea turtles. Leatherbacks, however, are warm blooded; they don't mind a chilly ocean. They are also jellyfish feeders. Since we don't really keep track of jellyfish concentrations, we don't know if there is link between the large number of leatherback sightings and more jellyfish in our waters. For all we know, leatherbacks are just cruising through our waters searching, but not finding food, and moving on. This summer we had over 50 dead leatherbacks and 15 dead loggerheads washed ashore-a record. By the end of a typical summer, we'd find 10 leatherbacks and 3 loggerheads dead on our beaches. If you go back to when I first started keeping records, in 1979, we were likely to get only one leatherback and one loggerhead in a summer.
more
sep30 Provincetown
In the summer of 1981, a sand-encrusted car appeared in the town parking lot at MacMillan Wharf, to the consternation of town officials and the delight of many others. A year later, a sand family appeared inside the car. A year after that was the sand-filled car, then in 1984 a sand-blasted one, all part of artist Jay Critchley's "Just Visiting for the Weekend" sculpture series, about transience and the environment. That was Critchley's debut as an artist in Provincetown, his real coming out, the scariest, he said. Several years earlier, in the 1970s, this Irish-Catholic former altar boy from Connecticut came out, too, as a gay man, after being married and having a son.
Now, 30 years later, Critchley, 65, still makes people think with his art. He tickles their funny bones, baffling some and making others wish they'd thought of that idea. Others, well, they've sort of fallen in love. "He's an extraordinary conceptual artist," gallery owner Berta Walker said. "He's an incredible guy as well." Critchley will curate "10 Days that Shook the World: the Centennial Decade" through Oct. 7 at the Herring Cove Beach bathhouse in the Cape Cod National Seashore. The exhibit will have at least 20 art installations and about 30 events and performances, all free, by local and regional artists, thinkers and performers. The 10-day event is part of the second annual 10 Days of Art Festival, founded by Provincetown gallery director Ewa Nogiec. After the exhibit ends, contractors will demolish the 1950s bathhouse and build a new one farther back from the shore to help protect the Seashore's busiest beach and its facilities from winter storms. "I think Jay's the best artist in Provincetown," Truro artist Bob Bailey said. "He's making the new work, the most unique work. The whole idea of contemporary artwork is something that hasn't been made, and that's what he's doing." He also takes on topics that nobody talks about, Bailey said. They include toxic shock syndrome and pollution. Once he made a "Miss Tampon Liberty" gown that Critchley created from 3,000 tampon applicators he found on the beach. He's also taken on consumerism and the environment, with the annual "Int'l Re-Rooters Society" Christmas tree burning in January in Provincetown Harbor, where Critchley encourages attendees to "re-root" themselves to the earth. And then there's safe sex and patriotism, with the "Old Glory Condom Corporation" that made condoms imprinted with the logo of the American flag. The company is no longer in business, Critchley said. He might be best known as the director of the annual Provincetown Harbor Swim for Life & Paddler Flotilla, a fundraiser for AIDS prevention and community health that he and a friend began 25 years ago in celebration of the harbor's pristine quality. The swim, under the auspices of the nonprofit Provincetown Community Compact, Inc., which Critchley founded, has raised about $2.5 million overall. This year 404 people swam the 1.4 miles from Long Point to the West End.
more
sep30 Provincetown
A cultural phantasmagoria is under way at the 1950s bathhouse at Herring Cove Beach in the Cape Cod National Seashore. The bathhouse will be demolished this fall and a new one built by next summer, part of federal efforts to protect beach facilities from winter storms and erosion. But the loss of the hulking, beige bunker that has been in need of repairs for years has touched a chord for artists and others. The art exhibit, "10 Days That Shook the World: the Centennial Decade," is about dozens of art installations, lectures, readings, moments of inspiration and performances inside and around the bathhouse, all free and through Oct. 7. It was organized by Provincetown artist Jay Critchley, and is part of the second annual Provincetown 10 Days of 2012 Art Festival.
"The bathhouse all of a sudden became very important to all of us," festival founder and gallery director Ewa Nogiec said. "It's a symbol of change. At the National Seashore, there's not supposed to be any changes. The park was designed to protect us from all the changes. Then, all of a sudden, the building from the 1950s, it will be taken away. I think that's why we're all reacting very emotionally." On Tuesday morning on a breezeway at the bathhouse, Critchley held a list of what was happening for the 10 days, but it continued to evolve as he spoke. He walked into the grafitti-covered lifeguard lounge, the damp men's and women's dressing rooms, and the dank old first-aid room, all areas where art installations were planned. He opened the door to the concession stand, which was being transformed into a room-size pinhole camera. The name "Centennial Decade" is a celebration of two elder institutions - the Pilgrim Monument and Provincetown Museum and the Provincetown Art Association and Museum - both celebrating their 100th birthdays in the decade from 2010 to 2020, Critchley said. At the same time, younger arts organizations - the town's new cultural infrastructure, he said - are celebrating important anniversaries in the decade, too. On Tuesday, Bill Docker was making plans at his house to create a labyrinth, with friends Tom Stearns and Connie Hatch, from pieces of broken tar. The labyrinth would be next to the bathhouse, in the sand. The tar would come from the debris that littered the beach when winter storms last year tore apart a walkway and part of a parking lot.
more
sep30 Provincetown
Author Philip Hoare has something in common with Captain Ahab: he's a known whale-stalker. That's how John Waters described him, anyway, when Hoare first came to Provincetown at Waters' invitation in 2000. The British writer ended up spending a disproportionate amount of time on whale-watch boats, observing and ruminating on his favorite cetaceans, and forged friendships with fellow whale aficionados, including Dennis Minsky and Stormy Mayo. Ideas for a book began to stir; by 2010 Hoare had published "The Whale," a meditation on the sea-dwelling giants that have fascinated him since he was a child.
Twelve years after that first visit to the Cape Tip, Hoare's obsession with the whale lingers on, its latest manifestation an effort to record Herman Melville's "Moby-Dick" in its entirety. Launched on Sunday, Sept. 16, a chapter-a-day reading of the classic American novel, featuring the voices of esteemed British actors, literary stars, a sprinkling of Provincetown folk and others from the general public, may now be heard at www.mobydickbigread.com. The "Big Read" will play out over roughly four-and-a-half months - 136 days for 136 chapters. Hoare, who collaborated with artist Angela Cockayne on the project during his term as artist-in-residence at the Marine Institute at Plymouth University in England, confesses it's a "madly ambitious" undertaking. "When Angela Cockayne and I conceived this mad project two years ago, we were inspired by the annual 24-[hour] marathon reading of 'Moby-Dick' at the New Bedford Whaling Museum. But we soon realized we wanted a bigger audience, and decided to go online with the whole thing," Hoare says. "The idea was always to open up the project to the general public, to reflect the democratic values of the book itself. We wanted a wide range of international voices, and amazingly we have them: not only from the U.S. and the U.K., but Europe, New Zealand, Australia, Africa and elsewhere."
more
sep30 Provincetown
There are tolerated weeds and there are eradicated weeds, and then, according to some, there's sweet autumn clematis. The "aristocrat of climbers" or "queen of the vines," as it's regally known, is a staple of Cape Cod gardens. Its small white blooms billow over fences and trellises this time of year, making it a prized and versatile addition that can extend the vitality of a garden into October. But according to the U.S. Forest Service, the non-native vine is also referred to with a lesser-known, more cautionary handle - one of its "weeds of the week" in the Northeast. The case of conflicting identities is at the center of a small but growing debate in New England over whether the beloved vine has begun to exhibit invasive traits and what impact that could have on natural habitats.
Sweet autumn clematis, or Clematis terniflora, is native to temperate regions in China and Japan, but has become naturalized in many parts of North America. Its vigorous root system - which can establish in a variety of soils and exposures to sunlight - has enabled it to thrive from Florida to California and as far north as Minnesota and Maine. Despite its pleasing ornamental traits, sweet autumn clematis has been reported as invasive for more than a decade in some southern states. The list has grown to seven more recently, now reaching as far north as New Jersey. An old green thumb's saying about Clematis terniflora goes, "The first year it sleeps, the second year it creeps and the third year it leaps." But in New England, there's been little evidence that the vine has been able to spread beyond managed landscapes and gardens. The deep freezes of Massachusetts' winters are thought to have repressed its invasive tendencies and protect natural habitats, despite the vine's ability to spread by dandelion-like airborne plumes. A slow-growing chatter among amateur gardeners and plant scientists, however, is suggesting that something has changed. "We are seeing more and more species headed this way that we thought would be limited to the South," said Seth Wilkinson, a restoration ecologist on Cape Cod and president of Wilkinson Ecological Design. Joseph Connolly, an amateur horticulturist and Provincetown resident, has begun to compile what he says is photographic evidence of that phenomenon already occurring with sweet autumn clematis right here on the Outer Cape. His alleged documents of proof show large blooming patches growing unabated on the side of a rural Truro highway, in the center of the Provincetown Transfer Station, and even within the protected Beech Forest.
more
sep30 Orleans
Several weeks ago I stepped out of the Abbot Walker Bar on a Wednesday evening and as I crossed the parking lot in the direction of TD Bank, I heard what sounded like live music, but with today's technology I assumed it was someone's car radio. As I entered Main Street I was pleased to find the sounds were being generated by a musical group playing in front of the Old Fire Station before a small crowd, a mix of townspeople and summer visitors. I realized it was part of the "Music in Parish Park" series and I was struck by how unusual, and how pleasant, it was to see excitement on Main Street in Orleans.
As I stood listening to the great music, my memory started drifting back to my beginning years at the Land Ho! when evenings were livelier. One night in May I was working as a doorman and the bar had about ten to twelve regulars enjoying cold beers while watching the Red Sox winning another in the series with New York. I was trying to get myself in a good frame of mind for another night of jubilant customers listening to The Who and The Rolling Stones at a volume that would drown out the Boston Pops and the excitement of the wining Red Sox. I saw two tourists walking down Main Street and crossing over to Watson's headed toward Rock Harbor. This man and woman caught my eye because they were decked out in pink and green clothing usually associated with Chatham. As they crossed the street I thought, "If they are on the way to Chatham, it's the wrong way." About 20 minutes later they reappeared and surprised me by heading for the door where I was sitting. I prepared to tell them that this was not the Wayside Inn, but the pretty smile that the woman gave me caused me to stand and welcome them in. They found spots at the bar not far from where I stood and ordered two beers. When the man turned and lifted his mug of beer the profile looked very familiar to me. I took a few minutes but couldn't place them. More of the regular crowd started passing through and the noise level started elevating. I walked outside to get some air and turned to look west down 6A. The marquee at the Orleans Movie Theatre caught my eye. Joanne Woodward and Paul Newman. It certainly was not a Hollywood Premier in Orleans, but it seemed like it to me that night.
more
sep30 Brewster
Brewster will hold a flu vaccine clinic on Oct. 3, at Our Lady of the Cape Church on Stony Brook Rd. from 10 a.m. to 2 p.m. People must pre-register. They can visit the town website at www.town.brewster.ma.us or call the Health dept. at 508-896-3701 ext. 1120.
sep30 Brewster
There will be a blood drive for the Red Cross at Brewster Town Hall on Oct. 4, from 1 to 6 p.m. For information call 1-800-redcros (1-800-733-2767).
sep29 Wellfleet
The Wellfleet Chamber Scholarship Committee will be selling raffle tickets to benefit the Scholarship Fund on Oysterfest Weekend. The committee is seeking donations from area businesses which can be in the form of Gift Certificates or merchandise. Donations can be dropped at Off Center on Main Street in Wellfleet between now and October 10th. The store is open daily throughout the month of September, and weekends thereafter. Raffle drawings will be held three times each day at noon, 2 and 4 PM.
The committee will also be selling official "W" Oyster decals at the same time as the raffle tickets. The decals will be sold for $5 each. The raffle tickets will be sold 6 for $5.00 and 15 for $10.00. All proceeds will be used for scholarships to be awarded in April to benefit a number of Wellfleet residents graduating from high school as well as those deserving returning college students. In 2012, the committee awarded $20,000 in such scholarships. Volunteers are needed for 2 hours shifts on both Saturday and Sunday, October 13 and 14 to staff the table which will be set up adjacent to Off Center. Please contact Gail MacGibbon at (508) 349-3634 or Lois Rustia at (508) 349-0066 to sign up for a time slot or if you have any questions.
sep29 Wellfleet
This year will be the 12th annual Wellfleet OysterFest. The weekend (and the village) will be filled with fun things for the whole family to do and see.
There is a 5K run, a tennis tournament, arts & crafts, a guided walk across Uncle Tim's Bridge, and the all-important oyster shucking contest. Go to www.wellfleetoysterfest.org/for more information, a schedule of events and for instructions on how to shuck an oyster.

sep29 Truro
The 7-foot, 655-pound male leatherback turtle which was found stranded in a mud flat in Truro last Thursday has been nursed back to health from close to death at the New England Aquarium and fitted with a satellite tag that will track his movements. Since his release Saturday, the leatherback has been swimming south after spending a couple days feeding on jellyfish south of Nantucket.
Leatherbacks migrate up the East Coast each June to feed on abundant sea jellies (jellyfish) in Massachusetts waters, particularly around the Cape and the Islands. They then migrate south for the winter in September and October. The staff from the Mass Audubon Sanctuary at Wellfleet Bay originally located and identified the huge, black, sea-going turtle as daylight faded a week ago. Given the remote location, darkness and an incoming tide, rescue efforts were postponed until the morning. Mass Audubon then contacted the New England Aquarium's Marine Animal Rescue Team, which rehabilitates hundreds of sea turtles each year. Early Thursday morning, Mass Audubon staff re-located the turtle a few hundred yards from the nearest road access. With the assistance of a dolphin stranding transport cart from the Cape Cod-based International Fund for Animal Welfare (IFAW), Mass Audubon and IFAW staff with local volunteers moved the one third ton reptile to an IFAW vehicle. Thursday morning, Aquarium biologists met the rescuers on the Cape and took over care of the skinny, male turtle then transported him to the Aquarium's new Marine Animal Care Center in the former Quincy Shipyard.
more
sep29 Truro
The public is cordially invited to an open house at the Highland House Museum from 1 to 4:30 p.m. on Sunday, Sept. 30, when the Truro Historical Society will be celebrating a rewarding season. It's a last chance to tour the museum and learn about Truro's colorful and fascinating history before the building closes for the winter. Refreshments will be served; admission is free.
sep29 Truro
Work will begin on a new affordable house in Truro today, and the public is invited to participate. The non-profit organization Habitat for Humanity will start volunteer work and celebrate its 80th affordable Cape Cod home, to be built at 13 Yellow Brick Road, at noon on Saturday, Sept. 29.
The public is invited to witness the beginning of the framing of the house - "We literally will lift the walls up into the air, secure and hammer them into place," says Dawn Walnut, Habitat's volunteer service coordinator - and to attend a brief ceremony and blessing led by Rev. Jim Cox of the United Methodist Church in Provincetown. A reception will follow. The land for the home was donated by Highland Affordable Housing, a Truro-based non-profit "dedicated towards helping Truro remain a vibrant community where young families, working people and seniors can afford to live," according to Victoria Goldsmith, executive director for Habitat for Humanity of Cape Cod. The ceremony will celebrate not only the construction of the house but will also give credit and appreciation towards the people who helped make building the home possible. "Highland Affordable Housing has been wonderful; we could not have done it without them," Walnut said. Several dignitaries will speak at the event, and the family that will receive the new home will be introduced. For those unfamiliar with Habitat's volunteer process, there are a variety of ways to become involved. Walnut said folks who are interested can either contact her directly by phone or e-mail, or can get started right away by going online to habitatcapecod.org/, where they can register, view the calendar and sign up for shifts. "There is a limit for volunteers [for each shift]. Depending on the task, sometimes the limit can be small, up to five people, or sometimes the limit increases during harder tasks, up to 25 or 30. Certain tasks lend themselves naturally towards more people," she said. The board of selectmen recently approved Truro Town Hall Employee Work Day, where town employees will have the option to volunteer services for the home's construction in exchange for time off from work. They still will be compensated with their regular salary pay. The date for the work day has been set for Oct. 16, said Town Administrator Rex Peterson. Walnut said that she and Peterson "are still currently organizing this." Both suggested the possibility of having two volunteer days, due to the number of people wanting to participate and the limited amount of space.
more
sep29
The Garden Club of Brewster's first program of the season will be "Gardening 101," an illustrated talk by Bill Cannon at 10 a.m. Wednesday, Oct. 3, in the lower level meeting room at the Brewster Town Offices. Membership is open to all and guests are welcome. Mr. Canon, a graduate of the Stockbridge School at University of Massachusetts, Amherst, has cultivated over 300 varieties of holly at his residence in Brewster over the past 30 years, earning him the title of "Cape Cod's Holly Man." He has served as president of the Holly Society of America from 2007-2008 and is a long time member of that organization and the esteemed Boston Horticultural Club, the oldest such club in the United States. A short business meeting will follow the speaker and the meeting will end with light refreshments.
sep29 Harwich
A battle among historians over the exploits of a Harwich-born explorer has prompted Gov. Deval Patrick to make some last-minute changes to his proclamation of Oct. 1 as John Kendrick Day. Instead, Oct. 1 will be declared Columbia and Washington Day. John Kendrick is an important historical figure, but this recognizes everyone involved in the expedition. Perhaps you've never heard of Capt. John Kendrick. He led the first American expedition around Cape Horn and into the Pacific, beginning in 1787, said Scott Ridley, a Harwich author who penned "Morning of Fire: John Kendrick's Daring American Odyssey in the Pacific."
Kendrick opened the gateway of the Pacific to American whalers and merchants. About a dozen years before Lewis and Clark, he held title to more than 1,000 square miles of what later became Vancouver Island. In other words, he made a big difference in history - and he's from Harwich (born 1740). The confluence of those facts prompted the Harwich Historical Society, with Ridley's help, to petition the governor to declare Oct. 1 - the day Kendrick's voyage began 225 years ago - John Kendrick Day. The governor's office responded in the affirmative in the summer, and the Harwich Historical Society invited a number of dignitaries to a ceremony celebrating the proclamation at 2 p.m. today at the Brooks Academy Museum. But in the past two weeks, another local author, Andrew Giles Buckley of Chatham, has raised objections. Writing to the governor and to a local newspaper, Buckley explained that he, too, had written a historical novel about Kendrick's expedition - "The Bostoner," published in 1999. Buckley since has launched a documentary film project in which he and a camera crew follow the path of the Columbia, one of Kendrick's two vessels, on a journey around the world. Their Web-only series, "Hit and Run History," is available on WGBH's website. Buckley, an 11th-generation Cape Codder, objected to the title John Kendrick Day, arguing that it would offend the British Columbian indigenous people known as the Haida. The Haida, of what are now the Queen Charlotte Islands, came into conflict with Kendrick during his explorations; Kendrick's crew killed a great number of the Haida in battle, Buckley said. Resentments linger to this day. "It comes down to cultural representation," Buckley said. "Who gets to speak for a particular people." Buckley proposed instead to declare Oct. 1 Columbia Day, as it would honor a broader number of people involved and not so pointedly reflect the Haida's historic enemy. Late this week, Kazuo Sayama, a Japanese historian and writer, weighed in with a letter to the Cape Cod Chronicle, a Chatham weekly, suggesting a compromise. Columbia and Washington Day, he suggested, would honor both the Columbia and the Lady Washington, Kendrick's two ships. The governor agreed with Sayama's suggestion, as did Buckley, who observed: "I'm really grateful the governor made the change. It's a good step forward." Ridley, however, has mixed feelings. First of all, he said, no one from the governor's office discussed the change with anyone who proposed the original proclamation months ago. Second, Ridley said, Buckley lacks historic context. Alliances and rivalries with native people are unavoidable when venturing into native territories. The governor's last-minute switch "has to do with politics, not history," Ridley said.
more
sep28 Wellfleet
A free screening of "By the Waters," a 40-minute documentary centering on Clint Austin and his mother Barbara, both Wellfleet oyster cultivators, will be held at 7 p.m. on Saturday, Sept. 29, at Wellfleet Harbor Actors Theater's Julie Harris Stage. After years of working alongside his mother, Clint now has his own oyster grant and is finding his place in the lineage of Wellfleet oyster cultivators. "By the Waters" is about family and connection to place, and about a way of life dependent on the tides. Seats may be reserved online at web.ovationtix.com/trs/pe/9721764 or by calling call the box office at (508) 349-WHAT (9428).
sep28 Wellfleet
The First Congregational Church of Wellfleet kicks off its "Fridays in the Fall" concert series with the popular local band Toast & Jam, at 7:30 p.m. Friday, Sept. 28, at the church, located at 200 Main St., Wellfleet. Composed of Tim Dickey, Julie Wanamaker and Laird Boles, the band writes and performs original bluegrass, modern folk, swing and more and has received the Eventide Songfest Award for folk, as well as awards in the New England Songwriting contest and the Ossippee Valley Bluegrass Festival.
sep28 Wellfleet
A woman was seriously injured late Thursday night when she accidentally shot herself with a pellet gun. According to a Wellfleet police release, officers responded to a Parkington Hill Road home around 11 p.m. for a reported gunshot wound. Kerrilee Zimmerman, 31, of East Bridgewater reportedly shot herself in the chest when she tripped outside carrying a pellet gun. Zimmerman had intended to shoot a raccoon when the accident occurred, police were told. Wellfleet EMTs transported Zimmerman to Cape Cod Hospital in Hyannis with serious injuries. The accident is under investigation by Wellfleet police. Eastham officers assisted in the initial investigation.
sep28 Eastham
Nalda Vigezzi of the National Network on Cuba will discuss "Listening to the Cuban People" at 10 a.m. Sunday at Chapel in the Pines, 220 Samoset Road. The talk will focus on the impact U.S.-Cuban policies of the last 50 years have had on Cuban citizens.
sep28 Provincetown
The bathhouse at Herring Cove Beach is on its last legs. The nearly 60-year-old modernist structure dominates this little slip of the National Seashore at the tip of Cape Cod, but the floors are cracking, and the second floor was condemned years ago. Demolition will begin in October. But the bathhouse is going out with a bang. Artist and impresario Jay Critchley has spearheaded "Ten Days That Shook the World: The Centennial Decade," featuring art installations, performances, panel discussions, video screenings, and more at the bathhouse and on the beach, Sept. 28-Oct. 7. Friday's opening includes a campfire and marshmallow toasting on the beach, with music by Screem Along with Billy/Clap for Sue and Magic & the Reggae Stars.
"It's a classic modernist structure, built as a fortress to protect us from nature, and now nature is encroaching," Critchley said of the bathhouse. On a blustery, sunny day earlier this week, as electricians laid cable through sand and artists busily worked around the bathhouse, he was taking a break in the musty-smelling lifeguard lounge. Critchley is known for running the Provincetown Swim for Life & Paddler Flotilla benefit, and for a variety of comic, politically incisive art projects. These include his massive multi-artist 2007 installation "The Beige Motel," for which he completely encrusted a North Truro motel in sand and invited artists to create installations in the rooms. But even with Critchley's experience organizing such events, "Ten Days That Shook the World" has been a marathon run at a sprinter's pace. "The bathhouse was originally going to be torn down in 2014," he said, and he had spoken to George Price, National Park Service superintendent for the Cape Cod National Seashore, about doing the project then. "But money came in early, and I got a call from George in July." Critchley said. "It was a two-year planning project in two months." More than 30 events will touch on themes such as the environment, time and impermanence, and Provincetown's inception as an art colony 100 years ago, between 1910 and 1920. "Ten Days That Shook the World" is held under the auspices of the Provincetown 10 Days of Art 2012 Festival and the Provincetown Community Compact. The event's title refers to journalist and activist John Reed's account by the same name of the Russian Revolution in 1917. Reed was also an early member of the Provincetown Playhouse, founded in 1915. "That decade was the progressive era in American history," said Critchley. "There was suffrage, birth control - Margaret Sanger was in Provincetown. There was the labor movement, muckrakers. Then World War I came, and the government started cracking down on activists." He sees parallels today, he added. History-themed events will include actor Tim Babcock's performance "1912 or 2012? You Decide," a couple of renditions of plays by Eugene O'Neill, a Provincetown Playhouse founder, and a panel discussion, "Provincetown's Centennial Legacy: State of the Art Colony."
more
sep28 Provincetown
Erika Salloux, the Cambridge driver who struck and killed 16-year-old Blake Van Hoof Packard on Route 6 last year, walked out of an Orleans courtroom a free woman last week. Judge Thomas Kirkman issued the not-guilty verdict for motor vehicle homicide and negligent operation on Thursday, marking an end to the criminal proceedings that have gripped Provincetown and one of its well-known families for the past nine months.
Salloux, 45, cried publicly for the first time outside the courtroom following the verdict. "I think it was relief," said Van Hoof Packard's grandmother and renowned Provincetown artist Anne Packard. Van Hoof Packard, a Sarasota, Fla. resident visiting his mother, Leslie Packard, also a well-known Provincetown artist, was walking his bike alongside Route 6 in Provincetown on a sunny July 14, 2011 day when he was hit from behind by Salloux's Scion vehicle. He and his friend Ashlie Davis had been returning from an overnight stay at a dune shack. Multiple witnesses, including Davis, recounted a scene where Salloux stood outside her car and repeatedly wailed, "I thought I had enough room," as witnesses tried to care for the 6 foot, 2 inch boy. A police accident reconstruction report determined Salloux was driving 39 mph in the 50 mph zone at the time of impact, launching the boy 91 feet in distance and five feet in the air. There was no evidence of breaking or swerving at the scene of the crash. "She knew he was there. She did nothing about it," said Assistant District Attorney Joshua Gedraitis, who prosecuted the case. For many, including the Packard family, Salloux's checkered driving past loomed over the trial despite it being withheld as evidence. Her 28 citations in 27 years of driving, including 19 for speeding and two mandated driving retraining courses, were deemed inadmissible in court. "The fact that she had a terrible, horrendous prior driving record" falls under "bad act or propensity evidence," and could not be considered in the verdict, explained Bridget Norton Middleton, an assistant district attorney with close knowledge of the case. It's the same rule that maintains an OUI defendant with previous convictions is given a verdict based on the single OUI charge. Salloux's defense opted for a bench trial in lieu of a jury on Wednesday morning, setting the stage for the trial to proceed the very same day. The court saw testimonies from six prosecution witnesses who gave unclear or conflicting accounts over whether Van Hoof Packard was walking on the left or right side of the white line on Route 6.
more
sep28 Provincetown
Members of the Provincetown Dahlia Society were giving extra tender loving care to their gardens this week in anticipation of the town's first-ever formal dahlia show, to be held Saturday and Sunday, Sept. 29-30, at Seashore Point residential community. The colorful affair will feature about 400 blooms, most of them cultivated locally. Dahlia growers from across New England will attend with flowers in tow, although show organizer Ivan Bogdanov says that the storm that swept through the Northeast last week left many of the New York and Connecticut growers with fewer model specimens to share. Bouquets from those states will be thinner than planned, he says.
There will be four major local exhibitors: Shelley Jennings, Thomas Myers and the two teams of Bogdanov and Bill Lord and Stormy Mayo and Laura Ludwig. All are members of the recently formed Provincetown Dahlia Society, the first chapter of the American Dahlia Society to be established in Massachusetts. Eight accredited ADS judges, most of them from Connecticut and New York, will evaluate the specimens in the show. The blooms will be divided between 42 categories depending on their form and size, with each flower competing against the others in its category. The judges will rate them according to a number of criteria, such as the color and shape of the bloom, petal count, depth of the bloom, quality of its foliage, compactness of its center and how proportionate it is to the rest of the plant. "Trust me, there's a lot of small things," says Bogdanov, who is training to be a judge someday. Cash awards will be given in each of the 42 categories, with a number of "higher awards" going to exceptional blooms. "For the most part, the local exhibitors will be showing as novices," Bogdanov says, so the judges may go a little easy on them. The show will be held from 1 to 5 p.m. on Saturday and 9 a.m. to 4 p.m. on Sunday in the dining hall at Seashore Point. The public is invited to attend. Bouquets and vases of dahlias will be sold to raise money for the society. "Even if people don't exhibit, we're hoping they still come and enjoy it," Bogdanov says.
more
sep28 Provincetown
It's an honor heretofore bestowed upon the likes of Gov. Deval Patrick and President Barak Obama, received on the president's behalf by Vice President Joe Biden when he and wife Jill came to town last month. It was first presented to Lily Tomlin when the comedienne extraordinaire appeared as a special guest at a 2009 Provincetown Bark Park fundraiser. The ceremonial key to Provincetown is an honor reserved for dignitaries, says Bob Sanborn, former director of tourism, and the board of selectmen do not give it out lightly. Earlier this month, Sanborn (still as acting tourist director), selectmen chair Austin Knight, Chamber of Commerce executive director Candace Collins-Boden and the town crier bestowed the honor upon the entertainer Bobby Wetherbee.
For going on 50 years now, Wetherbee has been tickling the ivories, crooning practically every tune in the American songbook "and all those darned Broadway musicals that are just done to death," he says, and leading night after happy night of sing-alongs at the piano in the front corner of The Crown & Anchor's Central House and "almost every other club come and gone in town at one time or another," he adds. Performing since he was 11 years old when he appeared on his own television show out of a New Hampshire studio as a child prodigy who could play any song by ear, he's had a number of acts. He's had stand-up shows and regular long-term gigs at Boston's Copley Hotel and New York City's St. Regis Hotel. He's cut several albums. He finds the sing-along format works best for him and for his audiences, especially in an intimate space like the front room at The Crown. "I love what I do. Love it!" he says. "Because it puts people in a very good frame of mind. It's a way for them to forget what's going on in their lives. They lose their inhibitions. Sometimes it's a challenge but I love to bring them around trying different songs, anything from the '30s to the '90s, whatever it takes for them to connect." With the town crier ringing his bell and crying "Hear ye, hear ye," the town officials surprised Wetherbee in the middle of his Saturday night set and presented him with the key and an official proclamation, which Knight read aloud to the cheering crowd inside the club and the many gathered outside the open windows of Wetherbee's iconic perch facing Commercial Street.
more
sep28 Provincetown
The town's bicycle committee has extended the deadline for businesses to sign on to the Bike Rack Cost Share Program. But don't dally, the new deadline is fast approaching, on Oct. 1. This new program, which enables businesses to receive a grant to cover up to 50 percent of the cost of a bike rack purchase and installation on their premises, at a cap of $300, is made possible through a $3,500 fund from the visitor services board. Applications can be found online at the Town Hall website. In addition to new racks on private properties, six to eight new bike racks are expected to be placed on public land where the need is determined to be greatest. Also approved at a recent bike committee meeting were plans for the printing of more bicycle safety brochures (an initial printing of 20,000 is nearly depleted) with suggestions for new distribution routes, including via guesthouses, inserts in local publications and with the purchase of parking permits. The results of the two-week test period of random stops for bicyclists in breach of road safety rules, which took place in August, were reviewed: Officers cited 165 infractions, including failure to obey stop signs, impeding the operations of traffic flow, biking on sidewalks and lack of helmets on those under 16 - a state law. There were no tickets given out for these infractions as the stops were to serve as warnings. However, with a summer of extremely heavy congestion just ending, it would not be out of the question if more stringent enforcement is advocated for 2013. Additional bicycle safety measures implemented this summer included the committee's newly designated directional biking signs, or "sharrows," painted at various spots on the black top of Commercial Street, which were met with a mixture of surprise and indifference, but which will undergo further experimentation before the strip is repaved next spring. And upcoming is a newly approved banner to hang across Commercial Street, featuring the committee's adopted slogan, "Same Roads, Same Rights, Same Rules."
more
sep28 Provincetown
Residents can turn in their unused or expired medication for disposal from 10 a.m. to 2 p.m. on Saturday, Sept. 29, when the Provincetown Police Dept. participates in the 5th National Drug Prescription Take-Back. Medications may be dropped off in a box in the lobby of the Provincetown Police Station, located at 26 Shank Painter. All drop-offs are anonymous; no paperwork will be necessary. There are a few guidelines. Names and labels may be removed from packaging, and all liquid medications should be in sealed containers. Needles and Epi-pens will not be accepted. If you have any questions, call Det. Scott Chovanec (508) 487-1212.
sep28 Provincetown
The painter Taro Yamamoto was once a larger-than-life character who lived and worked off and on in Provincetown from the mid- to late 20th century. Aside from appearing at Provincetown Art Association and Museum auctions over the years, it is likely that his work hasn't been seen in town for 40 years. To Yamamoto's collectors, supporters and family, a new one-person show of works by this almost-forgotten painter is a welcome affirmation from the place he most often called home. (He died on the Outer Cape in 1994.)
Paintings not seen in public for years, if at all, take center stage in this new show, which runs Sept. 28 through Nov. 25 at PAAM, 460 Commercial St. Many of the works belong to the Yamamoto family. Others are on loan from collectors. An opening reception will be held from 7 to 9 p.m. Friday, Sept. 28, and a gallery talk will give by sculptor Joseph Fiorello, the show's curator, and Lesley Marchessault, assistant curator, at 7 p.m. Tuesday, Oct. 16, at PAAM. Yamamoto's father was a successful farmer in Japan and California, but Taro Yamamoto, born in Los Angeles in 1919, broke away early from whatever expectations there might have been, proclaiming himself "artist" as a teenager. Eager for experience, after serving five years in the U.S. military during WWII, Yamamoto began art studies in the late 1940s. He gravitated toward an earlier generation of iconoclastic abstract, or non-objective, painters such as Glen Wessels at the University of California at Los Angeles. Wessels had studied with the legendary Bavarian-born art teacher Hans Hofmann on the West Coast, and later at the Art Students League in Manhattan with Byron Browne and Vaclav Vytlacil, both associated with Hofmann during the 1930s. During this time, Yamamoto won many awards and scholarships. In the early 1950s, Yamamoto studied with Hofmann in New York and Provincetown and thereafter traveled and exhibited internationally. Manhattan, Paris, Easthampton, Southampton, Florida, Japan and Hong Kong - Yamamoto was constantly on the move, looking at art, making art, befriending artists, seeking out patrons and collectors and trading art for housing and even food when he had to. All the while his own avant-garde painterly persona was evolving - a reflection of life's complexities as he experienced them.
more
sep28 Orleans
Casey Gallant loves the end of the summer clambake her friends hold every year so when the Orleans Chamber needed a signature event she enthusiastically recommended the quintessential Cape gathering. Although Gallant, general manager at Stephen Gallant Jewelers, was a new member of the board she is well-known for her ingenious ideas - "finders keepers" around Christmas time when a small gift from the store was left in a spot around town and "shop small and win big" when folks who shopped at other local stores could bring in their receipts to the store and be entered in a contest. So her fellow board members quickly signed on to the idea, but then came one nay from the crowd, recalled Dick Hilmer of Explore Cape Cod Kayak Ecotours, the board's incoming president.
"I don't like lobster," someone said. So the ClamBQ, a mix of seafood and a barbecue exposition, was born and this Saturday it will make its debut at Odd Fellows Hall. Once it got its name - and a logo - the event began to grow. "Things have started snowball," said Hilmer. There will be music from a number of local favorites, including Bruce Maclean, Chandler Travis and Dune Billy. There will be food vendors from Orleans restaurants, a beer and wine garden, as well as children's activities. The event will help raise funds for the chamber, the Odd Fellows, and the Ed Gill Scholarship Fund, which is sponsoring a 5K race the following day. The idea is to further grow the event and include walking tours into town, have businesses hold an end of September sale and connect it to other town attractions. Hilmer expects the popularity of last weekend's Orleans Pond Coalition's Celebrate Our Waters Weekend to soon convince organizers to schedule events for at least a week and with a film festival, perhaps, before and the ClamBQ after it would have perfect bookends. "You have to start somewhere," he said. "My ultimate dream would be able to have clamming demonstrations and take people down to the flats and let them clam for the first time or the hundredth time." Gallant, who is the point person on the event, said it appealed to her because Orleans is surrounded by towns that have weekends tied to their identity: Brewster in Bloom, the Harwich Cranberry Festival and Oysterfest in Wellfleet, but Orleans didn't have anything of that caliber. "We wanted something new for the town to really rally around and be proud of and call their own," she said. The event is only the start of plans and progress for the chamber, which has seen several under-40-year-old members join its ranks in the last few years and has seen its membership grow to 315. "The youth reinvigorates the experience that is already on the board," Gallant said. Outgoing president Joshua Wile, vice president of Agway of Cape Cod, although in his 30s has historical perspective on the chamber, which he joined several years ago, following in the footsteps of his father who became a board member in 1993 when he opened the Agway in Orleans. Wile said that the chamber works to better the business environment, and the community, in Orleans. The ClamBQ is just another step in that direction. He said the chamber has some other great events, including Pops in the Park and Christmas in Orleans, "which go off without a hitch and they go off great," but the new event is just another opportunity to highlight all the town has to offer. And, he added with a smile, being a member of the chamber is an enviable networking opportunity and chance to make a difference. People who are aren't involved are "missing out," he said.
sep28 Orleans
Uncle Harvey's Pond has exceed the state Department of Public Health's guidelines for cyanobacteria, blue-green algae, which has been known to cause illness, even death when ingested. People and pets should avoid contact with the pond including swimming, wading and drinking the water in the pond. If you do come in contact with the water be sure to rinse off when you leave the pond. The state will continue to monitor the concentration of cyanobacteria in the pond until safe levels have been reached. Call the Massachusetts Department of Public Health at 617-624-5757 or the Orleans Health Department, 508) 240-3700, ext. 450, for more information.
sep28 Orleans
The group of six stood among the close to 200 towering posts they had helped put up and which would support countless children who would revel in the swings, slides and play structures that would be installed in the coming days.
They had spent the better part of the morning working on the infrastructure, auguring and tampering. Auger is basically just digging holes, explained Wendy Farrell, a mother of two who has spent the last year and a half planning this week's playground build that brought together countless volunteers - some of whom had never augured or tamped. Parent Kirsten Johnston, her blonde hair pulled back in a ponytail, held what looked like a narrow beam of wood, at least twice her height, with a square wooden Q-tip at the bottom. She demonstrated tamping, or flattening out the bottom of the hole. It's like patting down espresso for the machine, she said to laughter. The group was among more than 40 volunteers who turned out at the elementary school Wednesday for the first day of the community build to replace the old Leathers and Associates-designed playground, built much the same way in 1987.
more
sep28 Brewster
There's a heart-rending scene in the musical "Mack & Mabel" in which time seems to stand still. Silent film icons Mack Sennett and Mabel Normand get a second chance to salvage their rocky relationship. But either out of fear or pride they stare speechlessly at each other for what seems like an eternity and fail to express their true feelings. Their mutual pain is palpable.
Sennett, the King of Comedy, and Normand, his real-life funny lady, could make audiences laugh. But when it came to their personal lives they were masters of tragedy. Mack's passion was making movies, leaving little room for love and romance in his life. Mabel, on the other hand, wore her feelings for him on her sleeve and set herself up for disappointment and heartache. The 1974 musical features Jerry Herman's melodic score composed in the style of the music that accompanied the silent films of the '20s and '30s. The lyrics are cleverly rhymed. Yet unlike Herman's hits "Mame" and "Hello, Dolly," "Mack & Mabel" was never a big commercial success (it ran on Broadway for only eight weeks) and is rarely produced. The blame is usually directed at the disjointed storyline which fails to strike a balance between being a slapstick comedy or a love story. But times have changed and the darkly comic play may be more palatable to contemporary audiences. Like the musical, life is often uneven, messy and complicated. This Hollywood love story is told in a series of flashbacks with Sennett reminiscing on his phenomenal success as a silent filmmaker and his turbulent, ill-fated love affair with Mabel. In this story she's depicted as a Flatbush waitress whom the famed director turns into a star by casting her in dozens of his early two-reelers. Cape Rep Theatre's well-staged production is moving, funny and thoroughly entertaining. The big Broadway musical works well on the small stage making it more of an intimate storytelling experience. Peter Hackett's deft direction and imaginative staging incorporates elements of silent movies. The play begins with film credits shown on a large window that serves as a screen. Throughout the show clips from Sennett's classic black and white comedies are shown featuring the zany Keystone Cops, Sennett's bathing beauties, and a giant close-up of the iconic Charlie Chaplin. The cast engages in amusing vaudeville-style slapstick, pratfalls, chase scenes and a hilarious pie-in-the-face routine. "Mack & Mabel" at Cape Rep Theatre, Route 6A, Brewster, runs 7 p.m. Wednesdays, 8 p.m. Thursdays-Saturdays and 2 p.m. Sundays through Oct. 21. Call 508-896-1888 or go to www.caperep.org.
more
sep28 Brewster
The Jewels, Jangles and More sale will be held at the old Manse Inn at 1861 Main St., Brewster on Oct. 20, from 11 a.m. 3 p.m. with a preview and buy night Oct. 19, from 4 to 7 p.m. with a wine and cheese reception for $10 per person. The events raise money for the Brewster Historical Society. Accessorize and Jazz up your wardrobe with "new -to-you" jewelry, scarves, hats, gloves, belts and more. On both dates there is free evaluation and purchase of your silver, gold (from 10K-24K), rings, earrings, sterling silver tableware, pins, bracelets, class ring, etc. Payment will be made on the spot. Christina Bassett is the owner of "Precious Metal Parties." She learned the business from her father who has been in the business for over 30 years. Christina is professional and knowledgeable about the gold and silver industry. This is the perfect time to clean out your closet/jewelry box and donate sellable items to our accessory sale. Call Sandra at 508-896-3128 to arrange for drop off or pick up.
sep28 Brewster
A proposal by the town's recycling commission to significantly alter the way the public uses the transfer station by implementing a pay-as-you throw disposal plan was sent back to the drawing board after the selectmen voiced concerns over the cost structure. The Monday night presentation developed by town staff and the recycling commission is based on a request by the selectmen in 2011. With solid waste disposal costs at SEMASS in Rochester expecting to continue to rise in the coming years from $45 a ton to more than $70 a ton, the board wanted to research an alternative where solid waste was lowered and recycling boosted. Assistant Town Administrator Jill Douglas and Dave Quinn, Regional Waste Reduction Coordinator for Barnstable County, presented the proposal. This type of a system has been used in 134 of the 351 communities in the state. Typically users purchase a sticker for a set fee from the town and then buy an approved trash bag to use, which is priced based on its size. The more trash that you throw away, the higher your cost so the system tries to get users to recycle more often to save money. Currently the town recycles approximately 32 percent of its waste. The town of Sandwich implemented a pay-as-you-throw plan in 2011 and saw their solid waste go down 42 percent and recycling skyrocket 74 percent, saving the town some $120,000 a year in disposal fees. But, according to Douglas, Brewster and Sandwich are two very different towns in terms of demographics and geography. Sandwich is much closer to SEMASS and has double the population with bigger households. Median income is also higher in Sandwich at $83,325 versus $58,374 in Brewster. Plus Brewster has more than a third (36 percent) of its homes are second homeowners while Sandwich is only 16 percent. The proposal pitched to the selectmen was for the town to charge $70 for a transfer station sticker and then require someone bringing trash to use either a 15-gallon (for 65 cents each) or a 33-gallon (for $1.25 each) bag, sold locally at designated retailers. Douglas explained that the town has already been awarded a state Department of Environmental Protection grant of $37,875 to help pay for set up costs, such as contracting with a bag vendor as well as an additional $4,600 grant to help educate the public. But Selectman Ed Lewis wasn't so sure that the proposal made sense. He and his wife, "recycle everything," he said, but they still take a 33-gallon bag to the transfer station each week. His cost would be $70 for an annual sticker and approximately $62.50 a year for 50 trips to the dump. That comes to a total of $132.50 for a two-person family.
more
sep28 Chatham
Free survival training for commercial fishermen will be held at Stage Harbor in Chatham from 7:30 a.m. to 3 p.m. on Friday, Oct. 19. The hands-on training is sponsored by the Fishing Partnership and is conducted by Coast Guard certified fishing vessel safety instructors. The program was developed by New Directions Southcoast, Inc. The training includes on-board firefighting, man-overboard procedures, flooding and pump operations, flares, survival suit deployment, life raft equipment, helicopter hoist procedures, and first aid. The Visiting Nurse Association and the Chatham Health Department will offer free tetanus and flu shots as well as other vaccines from 11:30 a.m. to 1:30 p.m. at the registration table. Registration forms are available at the Coast Guard Station, Mass Fishermen's Partnership office at 3 Champlain Road; Wharfinger Office at the Fish Pier at Aunt Lydia's Cove; Cape Fishermen's Supply, Depot Road; or go to www.newdirectionssouthcoast.org. Interested fishermen requiring more information can call 508-237-9402 or email sdavis@mass-fish.org.
sep28 Brewster
Will a future X-Games champ be incubated behind the police station? Stay tuned. Parents and enthusiasts in town are advocating for a brand new skateboard park as part of the possibly planned multi-use park on nine to 12 acres behind the police station on Route 124. The proposed dog park has garnered much of the attention but the skateboard park also has grassroots support and folks perhaps willing to raise funds. "I think the town of Brewster doesn't offer a whole lot," observed Michelle Savini whose 13-year son Luke likes to skate with his scooter. "It has great programs for kids kindergarten to sixth grade but after that, preteen to adult Brewster doesn't have much. There's no community center; kids are constantly going to other towns to use skateboard parks." "There is not a lot to do in town if you don't do team sports," agreed Kelly Moore, a parent. "A lot of kids skateboard and scooter. It's good for them for physical fitness and it's beneficial for confidence when they do tricks the way they want to do them. They're passionate about it. They customize their scooters. It's good for them to be doing things instead of sitting at a computer or watching TV." "These boys spend hours at the skate parks in Chatham and Orleans," observed Jayanne Sci, whose 14-year old loves his scooter. "Last weekend some kids went up to Rye, New Hampshire, they talked a parent into driving, and spent all day there. I asked my son how it was and he said 'It was a ton of fun, Mom.' There's just a hole in Brewster - this is something for the kids to do." Paul Mullen, the gym teacher at Eddy Elementary School, tried to introduce skateboarding in gym class. "Well over half the kids in each class said the have a skateboard or skateboard regularly," he recalled. "There are long boards 4-to 5-feet long, many different types they can use. A skateboard park would be an incredible benefit for many kids." Savini agrees. "It's just a cool way to have fun, learning new tricks," she said. "All the time I've been at the parks I've never seen drugs or alcohol or anything like that. The older kids are very supportive of the younger kids. I see the older kids showing them new tricks. It's almost like a mentor system. I just know it's great for the kids."
more
sep28 Harwich
At the age of 17 London native Ken Badger was headed toward a career as a professional soccer player when he was sidelined by injuries. "With a dislocated thumb and two broken fingers the next logical next move was obviously to become a piano player," he wryly notes in his official bio. But his second career wasn't altogether surprising. He'd been "messing around" with the piano and writing songs since he was four. Soccer's loss turned out to be the music world's gain. Over the years Badger, 65, a Harwich resident, churned out several hit records, won a British Grammy, and enjoyed a songwriting stint in Nashville with such greats as Eddie Arnold and Chet Atkins. A fluky live TV performance helped propel his first No. 1 hit throughout Europe.
The popular Cape jazz pianist will share that story and others from his colorful songwriting career during a benefit concert for the Cape Cod Ecumenical Youth Ministries Oct. 2 at the First Congregational Church of Harwich. He'll be joined by Laird Boles on bass and Kareem Sanjaghi on drums. The concert is dedicated to the memory of Paul Branzetti, a member of the church and Badger's former drummer. Looking back, Badger's pleased with how his musical career played out. "I've been fortunate," he says. "I've met some interesting people and had some good luck. You get a little period when you are hot. I had a good 10-year run. Most folks don't get their songs published. I got out of it what I wanted to get out of it." But it wasn't a cake walk. In the '60s the 20-something Badger pounding the pavement making the rounds of publishing houses in London. It took three years before he got anyone to listen to his songs. He finally hit paydirt in 1974 with his lush ballad "Sweet Was My Rose," lyrics and music, under the name Ken Leray. "I was just trying to come up with a catchy tune and please the bank manager," he says with a grin. "I was trying to write rock 'n' roll music and came up with this tune and it took off." "I was just trying to come up with a catchy tune and please the bank manager," he says with a grin. "I was trying to write rock 'n' roll music and came up with this tune and it took off."
more
sep28 Harwich
A driver rear-ended a Harwich police cruiser early this morning, sending both the officer and the driver to Cape Cod Hospital with minor injuries. The crash occurred around 1:15 a.m. on Division Street near the intersection with Depot Road West.
Two Brewster police officers who are members of the Cape Cod Regional Crash Reconstruction Team are investigating the accident. The injured officer, whose name was not released, has been released from Cape Cod Hospital and did not sustain any serious injuries. The other driver had minor injuries.
more
sep28
Representative Sarah Peake (D-Provincetown) says gender inequality has been obvious and even blatant since her first day as a legislator in 2006, but that small yet significant gains have been made over the last few years to close the gap. Elected men outnumber women at the State House by a ratio of 3 to 1. "These issues are being tackled by both a bottom-up and a top-down approaches," Peake explained. "From the outside of the State House, we have seen more women and minorities elected over the last few years to replace white men and under Speaker Robert DeLeo's (D-Winthrop and Revere) strong leadership, several women have been appointed to key legislative positions," said the now house's chairman of the Tourism, Arts, and Cultural Development Committee. "It's a slow process but I am seeing change." Peake said that, "99 percent of my interactions with my male colleagues have been courteous and professional and I have never once been dismissed as the girl from Provincetown." Cape and Islands Senator Dan Wolf (D-Harwich) also commented on equality. "Our political process is built on the fundamental idea that those who serve should represent and reflect the people and communities they serve. So ideally, if we have a population that is 50 percent women, for example, it would be great to have a representative government that is 50 percent women. Then again, that doesn't mean that only women can represent women, that only men can represent men, that only Hispanics can represent Hispanics, that only African Americans can represent African Americans, and so on. I know I try to do my best to represent everyone on the Cape and Islands," he said. Peake said that minorities are also making gains, as seen with two Asians recently elected to house seats. She added that one of the goals of the last legislative redistricting effort was to not break up neighborhoods that held a higher percentage of one culture or race. "This was a conscious and careful effort not carve up communities, which might make it harder for those areas to elect a local candidate," she said. To Wolf, better balance should be a goal but not a requirement as these issues will take time to tackle. "So is this demographic reflection an absolute imperative? No. But is it an aspirational goal? Yes, definitely." Peake said that members in the statehouse talk openly about these issues and a women's caucus has been a popular way to bring topics to the forefront, rather than in the background where they were placed for years. To Peake, Senator Therese Murray's (D-Plymouth and Barnstable) accomplishments prove that women can and will continue to get elected and become highly effective leaders. She has been the President of the State Senate since 2007. "She broke through the glass ceiling and has been an inspiration to all of us," she said.
sep28
Cape Cod is facing a costly bill of between $4 billion and $8 billion during the next several decades to reduce the flow of nutrients into the region's bays and ponds. How to accomplish that mission, however, has been a bone of contention between planners and citizens, many who argue that there are better, less expensive ways to address the problem than traditional sewer systems. Thursday evening at Cape Cod & Islands Association of Realtors Conference Center, the Association to Preserve Cape Cod held an environmental summit to "provide an open and collaborative exploration of principles" that Cape environmental groups will use to look for solutions to wastewater issues.
Thirty-four organizations were represented, according to Ed DeWitt, executive director for APCC. He reminded those gathered that it was not a public forum and the goal was to establish a framework for a "set of principles," not to come up with any formal statement. The skeleton of the meeting was a survey sent to members of the 501(c)(3) nonprofit groups represented. Results from the 26-question survey were displayed and discussed, while amendments to the questions were drafted. For example, a question about nutrient loading into Cape groundwater being the "number one environmental priority" in the region drew criticism, as a handful of representatives brought up climate change. Prior to the meeting, the question resulted in 83 percent of responders agreeing, with 17 saying they did not know. After discussion, 92 percent of the responders - voting anonymously using keypads connected to the presentation - felt comfortable moving forward with the question being worded as is, while 8 percent did not. Moderators reminded those in attendance that results of these polls were nonbinding and were to be used as a starting discussion point to create a set of goals. Massachusetts Department of Environmental Protection Commissioner Kenneth Kimmell - who said he has a home in Eastham - summarized the state's concern with the water problem on Cape Cod. "Identify the most impaired areas and start there," he said. He added that simply having a meeting with a room full of experts was a "huge step forward" and that none of the problems the Cape faces can be "solved by government alone." Kimmell stressed the importance of dealing with wastewater issues sooner, rather than later, calling it a "problem that cannot continue unabated" and that the DEP has a "limit to how long we can sit back" before acting. "We realize this is not just Cape Cod's problem, but a state, a federal problem." Several people and groups who have been at the heart of this debate were not allowed to take part in Thursday's summit because of strict rules that limited participation to Cape-based groups with 501(c)(3) nonprofit status. "I met the 501(c)(3) requirement but not the Cape Cod exclusive mission," said Valerie Nelson, director of the Water Alliance and a vocal proponent of alternatives to sewers. Nelson, who has led a series of workshops on the issue of wastewater management on Cape Cod, said this type of exclusion is a major hurdle to garnering community involvement. "It isn't inclusive and transparent," she said. Jeffrey Eagles, a member of a group called Orleans Water Alliance, expressed similar criticism for the limitations on participation. His group is waiting on its 501(c)(3) status from the federal government, which has a backlog of such requests, Eagles said. "It's not our fault," he said. Eagles also criticized the survey provided by the APCC in conjunction with the summit. DeWitt said the decision to include registered nonprofit groups was made because the government recognizes them as "objective."
more
sep28
Thousands of square miles of ocean that have been off-limits to fishing for the past 16 to 18 years could be reopened in May to help offset the effects of anticipated drastic reductions in fishing quotas. On the final day of its three-day meeting in Plymouth, the New England Fishery Management Council was almost unanimous in voting Thursday to include a proposal that would allow access to portions of five large closed areas as part of new regulations covering bottom-feeding fish stocks such as cod, haddock and flounder. The council will take a final vote on the proposed update, known as Framework 48 to the groundfish management plan, Nov. 13-15 in Newport, R.I.
State and federal fishery regulators, as well as politicians, have been looking for ways to help a New England fishing industry that could see from 28 percent to 94 percent of its catch, depending on the species, cut from the previous year to prevent overfishing on key stocks such as Georges Bank and Gulf of Maine cod and Georges Bank yellowtail flounder. Two weeks ago, the U.S. Department of Commerce issued a disaster declaration for the Northeast groundfish fishery that could net $100 million in federal aid. Many fishermen and regulators have pointed out that the large closures that occurred in 1994 and 1996 were done largely to reduce overfishing by providing vast areas where fish could hide, grow and spawn. Fishermen and council members argued that closed areas severely hampered fishing on some stocks, such as haddock, which had been rebuilt. "We are not catching close to what we could be catching on that healthy stock," Jackie Odell of the Northeast Seafood Coalition told the council Thursday. Odell said this past year fishermen landed just 18 percent of the Georges Bank haddock quota. "A huge economic loss is occurring," she said. "We have to provide a better opportunity to target this stock." But environmentalists who closely monitor the fishing industry said the proposal was illegal, purposely skirting requirements of the National Environmental Policy Act for a full evaluation of environmental impact. They threatened legal action if the council approves the measure in November. "This developed explicitly to avoid environmental review," Conservation Law Foundation senior attorney Peter Shelley told the council Thursday. "We will fight this strenuously." Representatives of other environmental groups, such as the Pew Environment Group, Earthjustice and the Nature Conservancy, all echoed Shelley's comments that the action was illegal. While they weren't opposed to reopening the closed areas, they urged the council to require a thorough review or wait until the council's own habitat study and protective regulations were completed.
more
sep28
For more than a decade, Silent Spring Institute researchers have measured hormone disruptors, pharmaceuticals and other contaminants of emerging concern in Cape Cod drinking water, groundwater and ponds. Thursday, Oct. 4, two Silent Spring research scientists will present an update on their research into groundwater contamination from 9:30 to 11 a.m. at Barnstable Senior Center, 825 Falmouth Road, Hyannis, and from noon to 1:30 p.m. at Barnstable Town Hall, 2nd Floor Hearing Room, 367 Main St., Hyannis (lunch will be served). The program is free, but RSVP is requested by emailing silentspring.sarah@gmail.com. Presenters will be research scientists Laurel Schaider and Robin Dodson. Their recent studies found pharmaceuticals, perfluorinated chemicals (used in non-stick and stain-resistant products) and flame retardants in public and private drinking water wells across Cape Cod. Schaider will present these studies and discuss implications in the context of broader concerns about pollution and water management on the Cape. She will also describe plans for new studies of emerging contaminants from Cape septic systems and other on-site treatment systems as part of an effort to compare these options with centralized wastewater treatment plants, which would also discharge into Cape groundwater. Silent Spring Institute previously detected 67 hormone disruptors in air and dust in homes on Cape Cod, providing the first reported measurements in indoor environments for many of these chemicals.
sep28
Elspeth talks with Peter Groves of Orleans about growing shallots.
An avid locavore, Elspeth lives in Wellfleet and writes a blog about food. Elspeth is constantly exploring the Cape, Islands, and South Coast and all our farmer's markets to find out what's good, what's growing and what to do with it. Her program airs on WCAI Thursdays at 7:30 on Morning Edition and 4:30pm on All Things Considered, as well as Saturday mornings at 9:30.
more
sep26 Eastham
sep26 Truro
Truro residents may obtain flu shots on Thursday, Oct. 4, from 1 to 3 p.m. at the Truro Community Center. Another flu clinic will be held in November. Though cutbacks in the Mass. Dept. of Public Health's Immunization Program led to a reduced amount of flu vaccine for residents this year, the Truro Board of Health reports that it was able to purchase additional vaccine using insurance reimbursements for vaccine given to residents in 2011; it plans to do the same thing this year. Vaccine information and consent forms are available on the town's website, www.truro-ma.gov, at the Truro Council on Aging and the Truro Health Dept. Bring a photo ID and insurance card to the clinic.
sep26 Provincetown
A 10-day exhibition of art, theater, readings, performances, photography, panel discussions, talks, meditation and more will be held starting at 6 p.m. Friday (Sept. 28) at the old 1950s bathhouse at Herring Cove Beach in the Cape Cod National Seashore. "10 Days That Shook the World: the Centennial Decade" is organized by artist Jay Critchley, and expected have at least 20 installations and 30 events throughout the day and evening hours. The exhibition is part of the 2nd annual Provincetown 10 Days of Art Festival, founded by gallery director Ewa Nogiec. The event ends at 10 p.m. Oct. 7. The bathhouse is slated for demolition later this fall. A new one will be built farther from the shore, part of federal efforts to protect beach facilities from winter storms and erosion. The bathhouse is located off Province Lands Road. For more information, visit http://www.10daysofart.org/
sep26 Provincetown
At the last count, more than 70 painters, sculptors, dancers, filmmakers, photographers, writers, speakers, instructors, school-tour guides, actors and many other artists whose work defies description are already moving into the Herring Cove bathhouse for "10 Days that Shook the World: the Centennial Decade," which begins on Friday, Sept. 28, and runs through Sunday, Oct. 7. Jay Critchley, who conceived and is organizing the event along with co-director Ewa Nogiec, have stopped counting participants, although each artist is thoroughly registered and given all the support and encouragement they'll need to put on his or her part of the show.
The conceptual artist who also founded and for 25 years has led the annual Swim for Life and Paddler's Flotilla, Critchley has been working around the clock on the bathhouse project even while heading up this year's Swim, which took place only two weeks ago. Critchley's eyes are bleary but full of joy. Meanwhile, Nogiec is working double duty too, hosting her second annual "10 Days of Art" at her Gallery Ehva on Shank Painter Road, which is still going on and will segue right into the beach event. Only a few days ago, if you happened by the boarded-up buildings you'd be hard pressed to imagine how it could transform into the vibrant arts center it's becoming, virtually overnight. You get a better idea by visiting the festival's website - www.10daysofart.org - where you'll find the ever-evolving schedule of events, rife with photos and descriptions of the participants and their work, as well as a line up of installations. There, you'll find details on all the shows to be held in the 15 indoor galleries and outdoor spaces. There will be poetry and prose readings, talks and demonstrations, such as Marion Roth's pinhole camera, where you can step inside and see exactly how photography works. There also will be a meditative peace labyrinth. The musical roster includes Magic, Scream Along with Billy and Clap for Susan at the opening night party. The band Butter will play at the closing night potluck supper. Film screenings range from Peter Cook and Paul deRuyter's "Dad, I Wanna Go Fishing," a favorite at this past June's Provincetown International Film Festival, to the edgier work of Tim McCarthy and Rebecca Alvin. Dance projects include both shows and instruction. Theater offerings vary from Eugene O'Neill's classic "Fog" to a new play about the artist Henry Hensche and his wife, Ada, by Bragan Thomas. Performance art pieces include work by David Drake, Tim Babcock, Melissa Nussbaum and a group that plans to emerge from the sea to build a civilization in the sand.
more
sep26 Provincetown
This year's seventh Tennessee Williams Festival was ambitious and creative. It paired theater troupes from around America, Italy and South Africa with plays and music and stirred them into a sweat-laden, white-suited, heart-broken cauldron of magic. Like the scent of magnolias drifting on a summer night in the French Quarter in New Orleans, Provincetown was transformed. While not possible to see or write about all the festival offered, here are some highlights:
Who would imagine it would take a troupe from South Africa to bring Williams' words to life, and in the bingo hall of the VFW of all places? But that's exactly what happened in a nuanced but forceful revival of "Kingdom of Earth." The play has it all in terms of Williams' trademark characters. There is Lot (Nicholas Dallas), the effete mama's boy dying of TB, and his half-brother Chicken (Marcel Meyer), who is brutish and manly a la Stanley in "Streetcar." Between them, of course, is not only the ghost of mama but Lot's new wife Myrtle (Anthea Thompson), who combines the two polar-opposite archetypes of southern women - the weak but ever hopeful victim and the strong lady who uses wiles to get past anything. Lot is coming home to die and to seek vengeance or possibly deliverance from his brother. The final dramatic dollop is a bad storm building and a river rising. By dawn everything will slide under the black water. There was so much energy on that stage, so many great Williams' lines. All three actors were perfect in their roles. Myrtle's comic timing never wavered and sometimes brought relief in scenes about to get top-heavy. The staging was impeccable, everything worked. The actors earned two curtain calls and standing ovations. Director Fred Abrahamse is taking the play back to South Africa for a well-deserved run at prestigious ArtScape.
more
sep26 Brewster
Sometimes the ability to make pars under even the worst of conditions wins championships. That was certainly the case for Joe Walker of Dennis Pines GC, who gutted out a hard-fought victory at the 2012 Massachusetts Senior Amateur Championship, held at Cape Cod National Golf Club. Facing wind gusts of nearly 30 miles per hour on Tuesday, Walker found a way to stay out of trouble and card a winning score of even par 144. He finished three and four strokes ahead of his playing partners Kevin Carey (Dennis Pines GC) and Joe Keller (Oyster Harbors), respectively. "This ranks pretty high, but unfortunately I am still grappling with the fact that I am a senior," said Walker of his first MGA Championship victory. "But honestly, any victory is a rare event and you better cherish it and I do."
more
sep26
The Captains Golf Course 18-hole Women's association held their annual Breast Cancer Tournament Aug. 28, for the Cuda Women's Healthcare Center in Hyannis and raised $6675 from over 100 members, friends and businesses. The money will support the Breast Cancer Diagnostic Fund to subsidize treatment of low to middle income patients.
sep27 Brewster
The Natural Resources Dept. hosted their second annual Volunteer Appreciation Dinner at the Brewster Council on Aging last Friday. The Dept. works with five different volunteer groups focusing in water quality, land management, shellfish propagation and other events such as Conservation Day. The event was also used to launch a new name; the Brewster "Flats" Volunteer Group. 'Flats' symbolizes the town and is an acronym for Friends of Lands, Aquatics, Trails and Shellfish. Anyone who'd like to volunteer may call Ryan Burch at 508-896-4546 or go to rburch@town.brewster.ma.us.
sep26 Chatham
Someone testing torpedoes off the coast of Chatham may seem strange, Bob Murphy told selectmen with a grin, but there was a reason. He needs the board's help. Murphy, from the Naval Undersea Warfare Center, said the center had been testing torpedoes off the Cape for decades, usually staged from Provincetown Airport. This time around, that section of the airport is closed so the center is hoping to use Harding's Beach parking lot to keep the basket that carries the torpedoes to waiting ships. If all goes well the exercise would take place between Oct. 10 and 15 about 25 miles off the coast. "Just that basket would sit in that parking lot," Murphy said, no torpedoes. And for those who may think they will be hearing booms off the coast, the torpedoes aren't armed. "We are testing the brains of torpedoes," Murphy said. "There are no explosions going on." The warhead is removed, said Murphy, and recorders installed in that section to see how the torpedoes, which will be fired by submarines, perform on terrain similar to what can be found in different areas of the world. He said the center is working with federal environmental agencies to minimize disruption. And, responding to a question, he said that although the frequency of the sonar was classified, it wasn't the same bandwidth as marine mammals. Murphy explained that after the exercise the 22-foot torpedo rises to the surface, is picked up by a helicopter and is brought in the basket to a waiting ship, which will be about three miles offshore. The ship then takes the recorders to be looked at by an independent contractor. Murphy said ships could retrieve the torpedoes, but helicopters can work in much rougher seas. The helicopter will likely leave from Chatham Airport, along with a spotter plane, but the basket can't be carried over residential neighborhoods by law. That's why the beach is needed, he said. Murphy said that the only issue might be the noise of the helicopter that hovers over the parking lot maybe two, three times a day for about a minute. "It won't even land," he said. Selectmen gave Murphy permission to use the parking lot, but the basket placement is still being worked out. Officials want to make sure that the wind generated by the helicopter blades doesn't harm the nearby dunes.
sep26 Chatham
The zoning board of appeals appears to be increasing restrictions on exterior work in the summer time, which some say will hurt local businesses and the economy of the town. At a meeting earlier this month, members of the enforcement board said they didn't believe that was the case, but would be more aware of the concern as they looked at future projects and requests from neighbors. With windows open in the summer and more time spent outside, continuous sawing and hammering and the reverberations, and traffic, from machines can change the ambiance of a neighborhood, some have argued. Selectman Sean Summers asked for a meeting on the issue with the ZBA after hearing from a number of smaller contractors about what they saw as the "growing propensity" of the board to prevent exterior construction in the summer months. "That is the concern," he said, adding that pushing outdoor construction to the colder months is not only unpleasant, but it's not efficient. "(They feel) it's happening more. Folks are a little worried about it. (They hope) when you are asked again to impose a seasonal restriction that you are mindful of that. It can be a real problem." Summers added that the reason the ZBA gives for the prohibition - that the work is "substantially more detrimental" to the neighborhood - shouldn't apply to the process of building, but the end product of construction. And in response to a board member's comment that the zoning board of appeals has no jurisdiction when a building permit is issued - it only handles special permits and appeals - Summers smiled and pointed out that most of the town was non-conforming, which is why the ZBA is so busy. Several zoning board of appeals members thanked him, and others in the crowd, for bringing the problem forward and said they would put additional focus on how the conditions may impact small businessmen in the trades. But they did point out that they do already listen to all sides. "I think we are quite sensitive to the building community," said member Don Freeman, adding that board members were sensitive to neighbors as well. "We need to keep people working." The board imposes those type of restrictions very infrequently, agreed Ed Fouhy, chairman of the board of appeals, adding that in the last 260 cases the board has only imposed a condition on the timing of exterior construction 14 times. Restrictions are imposed only when needed, for instance if there is a narrow street, board members explained, and if applicants persuade them of a hardship the restrictions have been lifted.
more
sep26 Chatham
Above the dark and light tan chinos at Puritan Cape Cod, there is a historic photo of tired, thankful, men brought ashore from the Pendleton tanker in one of the most memorable rescues in history. "Ben Shufro, manager at Puritan Clothing in Chatham, outfits survivors of the Pendleton Shipwreck in 1952," the caption reads. Puritan Clothing not only provided clothing to the men plucked off the sinking tanker, but had been providing "rugged," "seaworthy" pants to the Coast Guardsmen who rescued them since the early 1900s.
Puritan Clothing, which has four stores on the Cape, is building on that long history and recently launched the Chatham Chino, which are said to be inspired by those "timeless" chino originals sold by Abe Penn who opened the first Cape store, in Chatham, in 1925. "It's an opportunity to celebrate the heritage of our company," said Rick Penn, one of Abe's grandsons. The pants also include a short history near the tag inside, but buyers should brush up on the details before they leave the house in case they encounter questions. The Chatham Chino was inspired by the khaki uniforms that Abe Penn supplied to the Chatham Coast Guard Station officers and enlisted men and the logo includes the dual hurricane flag that the Coast Guard raises in storm conditions. Anyone who buys "the pant that started it all" will get "nice little pint glass" sans beer of course, touting the new chino, said Tracy Atkinson, the manager of the Chatham store. She said that the chino pants, at $79.50, and Chatham Chino shorts, which also come in a salmon color, have been popular. "So far they have been very well received," she said, adding that polo shirts are being launched soon. Her impression seemed to be backed up by a group of visitors that were walking down Main Street earlier this week. "Those are nice pants," one said.
sep26 Harwich
Police are searching for vandals who toppled four headstones and stole a fifth from the historical South Harwich Cemetery.
A Harwich Department of Public Works employee was cutting the grass early Monday when he noticed toppled headstones and a hole where the missing headstone had been, according to Harwich police Sgt. Aram Goshgarian. The South Harwich Meetinghouse, located in this cemetery and under reconstruction, was not damaged, Goshgarian said. The police are asking anyone who has any information to call the Harwich police at 508-430-7541.
sep26
Those in charge of public safety on Cape Cod agree on two things: A regionalized communication center is the way of the future, and towns can shape that future now or wait until it is foisted upon them. "It's going to happen. The state makes no bones about it because of the costs associated with the next generation of 911," Barnstable Deputy Police Chief Craig Tamash said Monday to more than 100 public safety and elected officials meeting at the Cape Codder Resort & Spa in Hyannis. This past summer the Cape and Islands Police Chiefs Association and Barnstable County Fire Chiefs Association each voted in favor of a regional communication center - one agency that would handle all 911 and non-emergency calls for police and fire departments across the Cape.
But the details of how such a communications center will be organized, funded and managed are just a few of the issues the chiefs and towns must work out. Also on that list are questions of whether towns will want to keep police stations open at night, who will watch prisoners being held pending arraignment and who will perform other ancillary duties often done by dispatchers. "The issue is what kind of funding mechanism will work for us and what governance model best serves our towns," said Chatham Fire Chief Michael Ambricoe, a member of the steering committee. "In the short run, no, (a regional communications center) will not save money. In the long run it will, because of the increasing cost of technology," said William Bleyle, commissioner of the Onondaga County (N.Y.) Department of Emergency Communications, the featured speaker at Monday's meeting. Because technology is changing so rapidly, the cost of repeatedly updating expensive equipment will eventually outpace a town's ability to afford it, Bleyle said. His agency provides emergency communication and dispatch services for more than 100 police, fire and emergency medical service agencies in upstate New York, in a county with a population of just under 467,000. Last year his department handled 558,879 911 calls, each answered within an average of 5.4 seconds per call, Bleyle said. In comparison, dispatchers on Cape Cod handled 426,330 calls for service in 2010, according to a report by Intertech Associates, commissioned last year to study the feasibility of regionalized dispatch in Barnstable County. In comparison, dispatchers on Cape Cod handled 426,330 calls for service in 2010, according to a report by Intertech Associates, commissioned last year to study the feasibility of regionalized dispatch in Barnstable County.
more
sep26
DISPOSITIONS in court 9/20, 9/25
CLEMENTS, Joshua, 33, 807 State St., Brewster; admitted sufficient facts to larceny of less than $250, possession of morphine and possession of oxycodone, June 28 in Brewster, continued without a finding for two years; breaking and entering in the daytime to commit a felony, dismissed.

RUSHMORE, Maxwell, 17, 30 Hidden Acres Lane, Wellfleet; admitted sufficient facts to malicious destruction of property valued at more than $250 and being a minor in possession of alcohol, June 25 in Wellfleet, continued without a finding for one year, $600 costs and $50 fee; breaking and entering in the daytime to commit a felony, dismissed.

STRAIN, Debra, 54, 80 Western Ave., Wellfleet; assault and battery, July 24 in Wellfleet, six-month pretrial probation.

TAKAKJIAN, Gregory D., 18, 180 S. Eastham St., Eastham; admitted sufficient facts to OUI, negligent operation of a motor vehicle, Aug. 5 in Brewster. Continued without a finding for one year.

ARRAIGNMENTS in court 9/20, 9/25
DAVIS, Matthew, 44, 881 Route 28, Yarmouth; four counts of larceny of more than $250, Dec. 15 in Harwich. Pretrial hearing Oct. 17.

THACHER, Kevin, 26, 385 Upper County Road, Dennis; assault and battery and vandalism, Sept. 19 in Harwich. Pretrial hearing Oct. 17.

YERBY, Jason, 40, 2445 Main St., Chatham; breaking and entering a boat or vehicle at night to commit a felony, Sept. 19 in Chatham. Pretrial hearing Oct. 31.

JOHNSON, Bo D., 42, 1 Vorse Lane, Provincetown; violation of harassment prevention order, Sept. 23 in Provincetown. Pretrial hearing Oct. 19.

RIPA, Keith, 28, 17 Raneo Way, Harwich; larceny over $250, removal of motorboat identification number, receiving stolen property, driving with a suspended license, Sept. 21 in Chatham. Pretrial hearing Oct. 23.
more
sep25 Wellfleet
Robert Finch is a nature writer living in Wellfleet. 'A Cape Cod Notebook' won the 2006 New England Edward R. Murrow Award for Best Radio Writing. Robert Finch has lived on and written about Cape Cod for forty years. He is the author of six collections of essays, most recently "The Iambics of Newfoundland" (Counterpoint Press), and co-editor of "The Norton Book of Nature Writing." His essays can be heard on WCAI every Tuesday at 8:30AM and every Wednesday at 5:45pm.
sep25 Wellfleet
Jeffry George, Executive Director of Wellfleet Harbor Actors Theater, today announced, "The BerryMeyer production of Blithe Spirit on the Julie Harris Stage has been cancelled for the month of October. Timing and finances made it clear to both WHAT and BerryMeyer productions that the best course is to hold off on this production until a more suitable time slot can be found." George continued, "I hold the highest regard for Adam Berry, Ben Berry (Griessmeyer), Tessa Bry and their entire production crew and cast. We are looking forward to working with them in the future." Tessa Bry of BerryMeyer Productions responded to George, "I think the time will indeed again arise, and I am very grateful for your kind words of admiration of work we have done in the past. For Ben, and Adam and I, forming BerryMeyer Productions was a new adventure, the beginnings of an organization that I truly feel will continue for years into the future."
sep25 Eastham/Provincetown
On Monday afternoon east of Race Point Beach, Rochelle Wildfong saw her husband, Jack Barry, in the distance through binoculars. His pace was leisurely. An umbrella stuck out of his backpack. As he neared, Barry joked about getting into "traffic" in Provincetown, with the four-wheel drive trucks that are allowed on the beach. He'd just walked about 20 miles alone in two days, starting at Coast Guard Beach in Eastham. "It really boils things down," Barry, 53, a house painter from Ashfield, said of the walk. He'd done it a few times before, but not since the mid-1990s.
"You can blow your own horn all you want out here, but there's no one to hear you." Instead, you talk to the sea gulls, he said. You talk to a dead skate. You sit on top of a dune and watch whales. You try to identify clouds. "All your anxieties and concerns, it just blows it right through you," Barry said. The timing of his walk mattered. Barry hoped to shed the tension of planning a remembrance service, to be held Saturday, for his late mother, Geraldine Hill Fraser of Dennisport. At the same, he hoped to bring her closer. Hill Fraser had spent so much of her life in one of the shacks that used to sit atop the dunes in Provincetown, part of what is known now as the Peaked Hill Bars Historic District in the Cape Cod National Seashore. The Hill-Ford shack, built by Barry's grandparents, has since burned down. Hill Fraser was a member of the nonprofit Peaked Hill Trust Inc., which maintains some of the cottages today. She also loved cats and told great stories, according to Wildfong. "Because my mother just passed, I kind of feel like I'm taking her there, showing her what I'm seeing," Barry said. Barry spent a lot of time at the Hill-Ford dune shack, too, and its influence lingers, he said, particularly that of one neighbor, a feisty woman known as Jeanne "Frenchie" Chanel, who was a "true Bohemian," Barry said. Chanel, whose last name was actually spelled Schnell, was an actress who arrived in Provincetown in the 1940s with Bette Davis, according to historian Josephine Del Deo of Provincetown. Chanel built her shack herself and was known as a great lover of nature and a friend to all animals, Del Deo said Monday.
more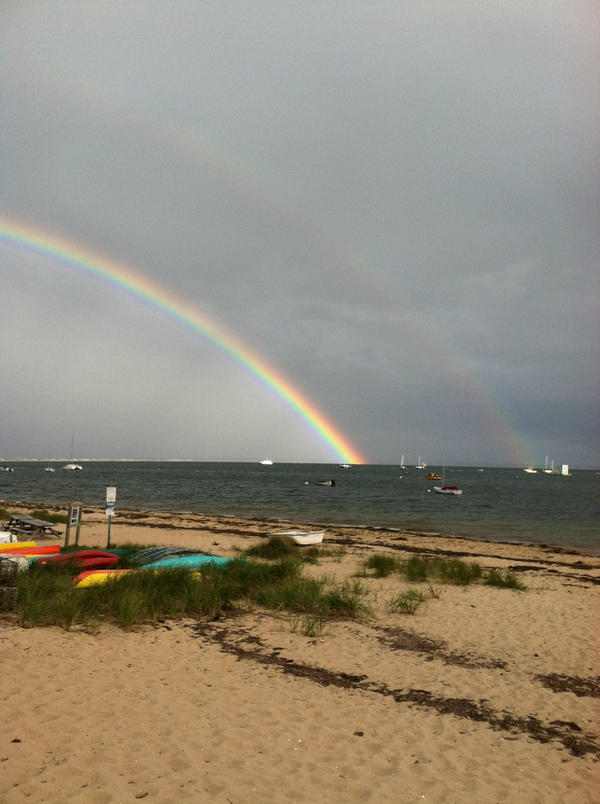 sep25 Provincetown
The event will include a live show "Barnacles and Brine," by Provincetown resident Zoe Lewis and her crew (including surprise performers), who will use the deck of the Rose Dorothea ship replica as their stage! Music will be jazz selections with a nautical theme, and include ukuleles and piano.
Called "contagious," and "charismatic," Zoe is a native of England and plays jazz, jump jive, Latin grooves, swing, international folk, and funk originals on anything from the piano to the spoons! Her music has been described as upbeat, amusing and perfect for all ages, and her band guarantees a rollicking good time for all. According to library director Cheryl Napsha, for the last 10 years there has been a tradition of holding a more formal reception, for which local artist Anne Packard would donate a painting and an auction of the work would raise funds for the library. This year, says Ms. Napsha, "We thought that a party with less structure would attract a wider variety of people." Another goal of having a party was to portray the Library as a "fun space," and not just a place where you have to whisper.
The library staff and their significant others will be invited as honored guests, in recognition of their hard work and dedication, and will join ticket holders in enjoying hors d'oeuvres from Victor's, Cosmos Catering and Farland Provisions and a full cash bar. A 50/50 raffle will be held, with half the proceeds going to the Library as well. In addition, ticket prices this year have been reduced to $25 because "We want to encourage more people to come out to the party," said Library Board member Lyn Kratz. Funds raised at the event will go to cover programming costs, some debt service from the exterior renovations, and upgrades to interior equipment and furnishings, such as carpeting and replacement seating. "We have some serious reasons to raise money, but we wanted people to have fun doing it," said Ms. Kratz. Cheryl Napsha added that "The additional funds help us to pay for the little extras that make the library comfortable and welcoming, but that aren't covered in our operating budget." The Provincetown Library has a storied history. The original library, located on the corner of Freeman and Commercial Streets, was given in 1873 to the Town by Nathan Freeman. The library was housed on the first floor and a variety of organizations rented the top floors, their income helping to defray the Library expenses; other tenants of the building included a noted photographer and the local temperance society! The current Library structure has a rich history of its own. Constructed as Methodist church in 1860, it was bought in 1958 by Chrysler Corporation heir Walter P. Chrysler, Jr., who operated it as an art museum until 1970. It stood vacant for a number of years, had a brief unsuccessful stint as a "Center for the Arts," and then officially opened as the Provincetown Heritage Museum in 1976. It was at this time that the half scale model of the schooner Rose Dorothea was built and installed in the building. The Heritage Museum operated on a seasonal basis with a minimal staff and a dedicated group of volunteers through the summer of 2000. In 2001 it became the new home of the Provincetown Public Library, and following several years of renovations, opened in 2005.
more
sep25 Orleans
The Nauset Sea Scouts invite teenagers and their parents to a "sail and row" open house at 1 p.m. Saturday at the Route 28 beach on Pleasant Bay. The Sea Scouts offer a character-building, hands-on experience for young men and women age 14 through 20. The scouts teach boating skills and promote knowledge of maritime heritage. Sea Scouts learn to maintain and operate their vessel, with a focus on learning the safe and proper methods of handling boats. The open house is meant to gather new members to experience the program. The rain date is Sunday at 9 a.m. For more information, call 978-697-1596.
sep25 Orleans
Several members of the community thanked Selectman Chairman Jon Fuller on taking the lead and suggesting a step forward in solving the town's wastewater woes. Fuller, understanding the division in the community and fearing in impasse on the current wastewater plan, brought forward the idea of sewering the downtown, and piping the waste to a smaller sewage plant at the current Tri-Town facility. "Many thanks for your willingness to step forward, be a leader and make the initial steps to resolve these issues," said Augusta "Gussie" McKusick, who along with more than 30 others worked on the town's comprehensive wastewater management plant. She chaired the committee for nine years. The details of Fuller's proposal are still being worked out as there is some concern it won't meet the state's goals for nitrogen removal. Nitrogen, primarily from septic systems, is considered the culprit in the Cape's declining water quality. Selectmen have been asked to come forward with an article for the May town meeting that starts addressing the problem.
sep25 Brewster
Three players atop the leaderboard at the Massachusetts Senior Amateur Golf Championship are doing their best to show off their home-course advantage. After all, this annual event, being held this week at Cape Cod National in Brewster, is a familiar destination for Kevin Carey (Dennis Pines), Joe Walker (Dennis Pines) and Joe Keller (Oyster Harbors). Carey had the only subpar round of the day, a 1-under 71. Good friend and regular playing partner Walker is just a stroke back, and Keller and Ian Harrison of Marshfield CC are two behind. The final round is today. "There is a Cape advantage," said Walker. "Kevin has probably played about 20 rounds of golf here, and I have played eight or nine and it does help you a little bit. When you hit a shot into the green it's nice to know where your uphill putt is going to be and not have to guess."
more
sep25 Brewster
The littleneck beds at Ellis Landing will be open from Sunday Sept. 30, until Saturday Oct. 6. There is a one-quart limit during the week. This season is only one week in an effort to manage the population. Oyster Sunday will start Sunday Oct. 14, and will run every Sunday until stocks run out. The town will reopen the last Sunday before Thanksgiving (Nov. 18). There is a five-quart limit. The oyster program is supported through hat and shirt sales and raffle tickets. For questions call 508-896-4546.
sep25 Brewster
Brewster has fine-tuned their proposed purchase of 81-acres of open space for $1.8 million dollars (Article 9 on the town warrant). The Water Department will kick in $660,000 for water protection (the 27-acre parcel off Freeman's Way abuts a wellfield near Rte. 6) and the Community Preservation Committee will pay $1,145,000 for 55-acres off Slough Rd. adjacent to Mother's Bog.
sep25 Brewster
Brewster voters approved an override last spring to hire more police and firefighters and Brewster Fire Chief swore in three new members of the department Monday night. Added to the roster were Matt Tucker, a former call-firefighter, Michael Gerlach an ex-private ambulance worker and Joseph Cox who used to work for the North Attleboro department. "We're very very grateful to the residents for supporting this," Moran said. Later on in discussions Moran noted that Brewster has $411,000 in unpaid bills for ambulance service - more than half of which is overdue by 120 days or more. That's quite a bit and the town may look into actions to collect more of it.
sep25 Chatham
Firefighters with the U.S. Fish and Wildlife Service will conduct a 35-acre controlled burn on the northern tip of South Monomoy in the National Wildlife Refuge during the next few months. Given favorable weather and conditions, the burn will be conducted anytime between Friday and Dec. 15, according to a press release from the U.S. Fish and Wildlife Service. Monomoy National Wildlife Refuge is a 7,604-acre barrier beach refuge consisting of a peninsula and islands, stretching 9 miles off the coast of Chatham. The purpose of the controlled burn is to reduce excess vegetation to improve the nesting habitat for common terns and Roseate terns, a federally endangered species. Chatham residents and visitors to the area should expect to see smoke coming from South Monomoy, which will be closed to the public on the day of the burn.
sep25 Chatham
Beachgoers on Cape Cod may have spotted several sharks this summer, but when Chris Fischer and his crew - former subjects of History channel's "Shark Wranglers" - went looking for the great whites here this month, there were none. For days, crew members scanned the sea from their converted crabbing vessel, the Ocearch, anchored in federal waters three miles off the Cape. They made scouting missions in smaller boats. They tossed out chum and waited, their boredom and disappointment growing as they turned to their computers or played basketball on deck. Nine days passed. Then, on Sept. 13, a giant shark that would become known as Genie reared her head, or rather her fin, and burst into oceanographic history. Hooked in the corner of her mouth, she became what Mr. Fischer said was the first great white - all 2,292 pounds of her - to be captured live off Cape Cod, the home waters of "Jaws." The Ocearch crew held her for 15 minutes in a cradle off the side of the boat.
A team of scientists attached a GPS tag to her dorsal fin and took blood and tissue samples before releasing her back into the deep. Now the researchers, and anyone with an Internet connection, can follow her movements in real time online on the "shark tracker" on ocearch.org. Four days later, the team landed a much bigger female - Mary Lee, who weighed in at 3,456 pounds and measured 16 feet. She was feistier, and her capture was more dramatic. She exhausted herself in a strong current before the crew pulled her into the cradle, with her thrashing tail swatting three of them. Catching sharks is something that Mr. Fischer, the founding chairman of Ocearch, a nonprofit organization that facilitates research on oceans and fish, and his crew have done scores of times. Before arriving here, they completed a similar expedition off South Africa, where they tagged dozens of great whites whose travel patterns can also be followed online. The purpose of their mission, said Mr. Fischer, 44, is to crack the code of these fascinating and mysterious animals. He and the scientists traveling with him hope to understand their migratory patterns and breeding habits, with the goal of providing policy makers with the necessary data to protect them. The online tracker can also alert coastal residents and tourists when sharks are in the vicinity. For some environmentalists, the mission is not so benign, or even necessary. They see the live capture of sharks as more invasive than other methods of tagging, like using a harpoon to implant a tracking device. The great whites are already a protected species in the United States, they argue, and the use of hooks and a method that exhausts them before pulling them out of the water subjects them to unnecessary trauma. During the South African expedition, one shark died. A petition with 750 signatures to the Massachusetts Division of Marine Fisheries sought to deny Mr. Fischer a permit for his expedition here. There was concern that in addition to harming the sharks, the project was being carried out under the guise of science for sensationalist and for-profit purposes like reality television. But the state did not stop it, and Mr. Fischer and his crew completed their 16-day expedition, which included periodic visits from scientists and journalists but no reality-TV cameras, on Sept. 20.
more
sep25 Chatham
In their annual update to selectmen, members of the summer residents advisory committee highlighted some of the group's priorities. Jill MacDonald, the outgoing president of the group, encouraged the board to have the soon-to-be-hired owners' project manager for the fire station building project look seriously at modular construction. The group has looked into the issue and has found that modular construction is less expensive and quicker. With the high pricetag for the wastewater project, which the group strongly supports, the new fire station needs to be "the best possible building at the lowest possible price," MacDonald said at Tuesday's board meeting. She added that the committee also asked the selectmen to present a level funded budget - in other words a budget that doesn't have the 2 1/2 percent increase that is allowed. The committee also asked the board to fix the parking problems generated by the popularity of the fish pier as during the summer both sides of Shore Road are lined with cars. "Which has created some dangerous conditions for pedestrians and homeowners," she said. The summer residents committee also came up with several recommendations on how the town can generate revenue and suggestions on how to reduce costs. That advice is posted on the town's website. "Hopefully they will be a help to the town," she said.
sep25 Harwich
Police were summoned Monday to the South Harwich Meetinghouse cemetery on Chatham Road where a town employee cutting grass noticed that four headstones had been toppled and one removed. Police are investigating. If you have information please call 430-7541.
sep25
For more than a century people have been traveling to Cape Cod for vacations. They come to enjoy our pristine water, fabulous beaches and delicious seafood. Over the years our visitors have stayed in classic beachfront hotels, tourist courts and motels. While these options still exist, second homes and rental properties have become the most desirable vacation getaways. Real estate is a vital part of the Cape economy. Second homes are sound investments and are often purchased to provide an income stream from seasonal rentals. Frequently the goal of pre-retirement purchasers of real estate is to use and/or rent their properties seasonally with the intention of converting them to a year-round residence upon retirement. Cape Cod is an awesome place to live, work, play and retire. As a Realtor, over the years I have learned it's all about the water. It is what draws people to Cape Cod. For some it is the water to swim in at our fine beaches; for others it is the water on which to enjoy their boats; for still others it is the water from which they catch and harvest fish and shellfish; and for all, it is the incredible light that reflects off the water. Conservation of our resources and our environment is an integral part of the overall real estate picture. Increasingly, Title 5 septic systems are causing concern for both buyers and sellers. This concern is largely the result of some misunderstanding about Title 5 and some very poor planning. For a number of years after Title 5 went into effect, many people believed that all of our wastewater challenges were permanently solved. Title 5 solved only one aspect of the problem and did virtually nothing to deal with nutrient loading. As everyone knows, animal waste is great fertilizer. We have been overfertilizing the Cape for a long time, and the results are beginning to show in regular events like algae blooms (overfertilization) and the recent highly publicized fish kill in Falmouth. Algae blooms suck up all the oxygen, which causes plants and fish to die and decompose, using up even more oxygen. It is a terrible cycle that we need to change. Title 5 is not part of the problem; it is the problem. We now know that the Cape's real estate boom and huge influx of seasonal visitors has added tons of nutrients to our ponds and embayments, with minimal infrastructure to treat the waste. Most experts put about 80 percent of the nutrient problem on residential on-site wastewater disposal systems.
more
sep25
Last week, the Massachusetts Cultural Council announced grants totaling $227,690 for cultural organizations in Barnstable County. The grants were part of an $8 million investment in the state's nonprofit cultural sector. Grants were awarded to the following Outer & Lower Cape organizations:
Wellfleet
Wellfleet Harbor Actors Theater, Inc., Contact: Jeffry George, 508/349-9428 to present professional quality theater to the audiences of Cape Cod and to provide an alternative theater experience not otherwise available in the region.
$11,600
Wellfleet
Wellfleet Cultural Council, Contact: Susan Weegar, 508/349-7630
$3,870
Eastham
Cape Cod Chamber Music Festival, Inc., Contact: Elaine Lipton, 508/247-9400 to present classical and contemporary chamber music performances by world-class ensembles and exceptional emerging young artists during a three-week summer festival, at benefit performances and off-season concerts on Cape Cod; to develop new audiences for chamber music; to commission new works whenever possible; and provide educational activities that encourage, broaden and deepen the chamber music art form.
$2,700
Eastham
Eastham Cultural Council, Contact: James Alexander, 508/240-5915
$3,870
Truro
Truro Center for the Arts at Castle Hill, Contact: Cherie Mittenthal, 508/349-7511 to foster and encourage the arts and crafts by providing a wide range of instruction and by holding exhibitions, lectures, forums and similar activities that promote social intercourse among artists, craftsmen, laymen and the community at large.
$5,000
Truro
Truro Cultural Council, Contact: Brian Boyle, 508/349-7955
$3,870
P'town
Center for Coastal Studies, Inc., Contact: Richard F. Delaney, 508/487-3622 for collaborations between the arts and sciences to engage the public in science, including Artist-in-Residence and "Art in the Lab" exhibition series, and the Massachusetts Marine Educators' annual student art contest, showcasing winning entries by student artists from the South Shore to Provincetown.
$2,500
P'town
Fine Arts Work Center in Provincetown, Contact: Margaret Murphy, 508/487-9960 to encourage the growth of emerging visual artists and creative writers, to restore the yearround vitality of the historic town of Provincetown as an arts colony, and to propagate aesthetic values and experience.
$8,600
P'town
Provincetown Art Association and Museum, Contact: Christine McCarthy, 508/487-1750 to promote and cultivate the practice and appreciation of all branches of the fine arts; to assemble and maintain in the town of Provincetown and environs a collection of art of merit; to hold exhibitions; and by forums, concerts, and similar activities, to promote education of the public in the arts and social intercourse between artists and laymen.
$9,100
P'town
Provincetown Arts Press, Inc., Contact: Christopher Busa, 508/487-3167 to focuse broadly on artists, performers, and writers who inhabit or visit the tip of Cape Cod, and to stimulate creative activity and enhance public awareness of the nation's oldest continuous art colony.
$3,000
P'town
Provincetown Film Society, Inc., Contact: Gabrielle Hanna, 508/487-3456 to showcase independent American and international films, to nurture aspiring independent filmmakers, to honor industry luminaries, to preserve and sustain cinema as an art form and educational forum, and to increase the economic and cultural vitality of our community.
$3,200
P'town
Provincetown Theater Foundation, Inc., Contact: Brian Carlson, 508/487-9793 for capacity building and enhancement of both the Spring and Fall Playwrights Festivals and the annual original children's production, with additional training for singers and dancers.
$2,500
P'town
Provincetown Cultural Council, Contact: Tina Trudel, 508/487-0488
$3,870
P'town
Provincetown Art Association and Museum, Contact: Christine McCarthy, 508/487-1750 for a free multidisciplinary afternoon immersion program providing substantive arts and humanities education for young people 13-21 years old.
$10,000
Orleans
Academy Playhouse, Contact: Peter M. Earle, 508/255-3075 to enrich the life of the Cape Cod community through arts education and the performing arts.
$5,100
Orleans
Orleans Cultural Council, Contact: Annie Williams, 508/472-8727
$3,870
Brewster
Cape Cod Museum of Natural History, Contact: Robert F. Dwyer, 508/896-3867 to inspire appreciation and understanding of our natural environment through discovery and learning by integrating three strands of its organizational identity - as a museum of natural history, nature education center, and steward of conservation land.
$5,900
Brewster
Brewster Cultural Council, Contact: Ralph Marotti, 508-896-3701
$3,870
Chatham
Chatham Cultural Council, Contact: Bonnie Hessler, 508/945-5108
$3,870
Harwich
Harwich Junior Theatre, Inc., Contact: Nina Schuessler, 508/432-0934 to provide young people with the opportunity to explore and expand their creative talents and aspirations, to entertain, to develop and foster a love and full appreciation of theatre.
$5,000
Harwich
Harwich Cultural Council, Contact: Lynn Schweinshaut, 508/432-1323
$3,870
more
sep25
It's that time of year again when the birds are gathering, the chipmunks and woodchucks are gathering food and putting on weight, and the foxes and hawks are sharpening their skills and double-checking the boundaries of their territories. Nature has her ways of getting all the animals, birds and plants ready for a seasonal change each fall here on Cape Cod, and some of those changes are already taking place. If you've been on a beach in the last week you know there are hundreds, even thousands of birds gathering. There are sandpipers and plovers working the tidal zones and swallows catching insects and feasting on bayberries in the dunes as they flock together and fatten up. They are preparing for the long, long flights ahead and they are not alone. Some butterflies and dragonflies will also be migrating. Not all migrators travel the same routes and many don't go the same distances either. Some go far, far away and some just go far enough to avoid the worst of the winter. While the migrators are preparing for a long journey the hibernators are preparing for a long, long winter's nap. While many people used to believe animals that took to their dens for the winter remained in a long, uninterrupted sleep, it has since been discovered that actually very few animals sleep through the whole winter. Many get up to eat and use the toilet facilities before going back to sleep but some, like frogs, spend the winter so deeply in a dormant state in frozen mud that many of them get referred to as frogsicles by the people who study their almost completely frozen state. Not all critters that live here on Cape Cod migrate or hibernate. Some just eat a lot and put on some fat reserves while the getting is good and others stash food for later, when it may be hard to find. Some build new shelters in trees or in underground tunnels and dens. These winter shelters will be lined with leaves and grasses, fur and feathers and it is not unusual to find animals hanging out together on the coldest nights taking advantage of the extra body warmth. These animals are often highly adaptable and opportunistic. As the summer fades it is not hard to look around and see our human counterparts to nature's migrators, hibernators and those that will tough it out. You see signs of them everywhere and the more you look, the more you'll see. Some migrators leave early. They come only for summer and are gone by Labor Day. Some come back a few more times before returning to homes farther away and some wait until it gets much colder before they pack their bags, close up their houses and make the long trek south. Like the birds of summer they leave the snow behind and return when the snow is long gone. Human hibernators tend to be gathering firewood about now as well as plenty of food for whatever dark days may lie ahead. They will spend much of their winter tucked in warm fuzzy sweaters and blankets in front of a fireplace or wood stove, soaking in as much heat and expending as little energy as possible. They will go to bed early and get up late, hating to get up in the dark and wanting to retire almost as soon as the sun goes down. If they thought they could sleep the winter away, they would, but for most the next best thing will be staying home where it is warm and cozy, reading a good book or watching old movies on TV. Those who will make like the fox are also doing a little gathering of wood. You may see them canning the last fruits and jams, making pickles and sauces and freezing whatever they can from the garden. Some may even have small cold cellar boxes for wintering over potatoes, carrots and heavy squashes. They have good hats, gloves and boots and they are already checking the snow shovels, changing the oil in the snow blower, cleaning out the gutters and checking for loose shingles and shutters. They want their homes to be warm and cozy but they themselves are happy to get out and about in even the coldest, snowiest winter weather. They like the challenge of the elements and some are even hunters, preparing for a different sort of fall and winter harvest. They happily compare cold weather clothing with anyone they meet. Many of us fit quite nicely into one of these categories though like other animals others of us will have a bit of a crossover. Blue jays and flickers will often stay through the winter if the food is plentiful, but they are also willing to travel a bit farther south to make sure they will survive the cold weather. Often the blue jays we see here in the winter are not the same we see in the summer and that is probably true of many birds. Some animals like skunks and raccoons will take to their dens in the worst of winter weather, not coming out for days or even weeks while waiting for the worst to abate. They don't exactly hibernate, but they take excellent and refreshing long naps. Like human migrators, nature's migrators will trickle away over the next few months. There will be some noticeable waves but by certain times, most migrations will be over. For much of nature it will be early winter or late fall and in our human population it may last a bit longer, until the holidays are over. Some will stay away until spring, but many will only stay away for a few weeks or months. As you watch your family, friends and neighbors prepare for winter you can entertain yourself by thinking which group they might belong to. So, which are you? A migrating swallow? A hibernating woodchuck or a hardy fox?
more
sep25
One of the most delightful places on earth is a Cape Cod garden in autumn. Warm sun, low humidity, and late frosts are the rule here, so Cape residents and visitors alike often name fall as their favorite season of the year. There are many ways to celebrate the autumn landscape, from adding plants that shine at this time of year to using the existing landscape for fall décor. When most people think of an autumn garden, their minds turn to fall foliage. But my thoughts are about shorter days and plants that are visible in the darker evenings. In this part of the country we're still able to sit on our decks and patios at cocktail hour, so we should have some plants that shine as the sun goes down. Two perennials that are beautiful in twilight are Agastache "Blue Fortune" and Hakonechloa '"ureola." The first is a plant that blooms from July until hard frost. What is striking about the upright, lavender flowers on "Blue Fortune" is how much they show up in low light. This Agastache looks best when it has been planted in groups of three or more, so cluster it in any sunny location and enjoy the flowers on a fall evening. The second perennial that is a must-have plant for fall is a low-growing ornamental grass. Hakonechloa "Aureola" has butter yellow, gracefully draping blades that are about a foot to 18 inches high in the garden. While the Agastache likes full sun, hakon grass does best in part sun or part shade. The pale yellow foliage of this Japanese forest grass graces the garden from late April to the first hard frost. Plants that have white flowers are also beautiful in the fall landscape. Not only are they showy in dim evening light but they are also the perfect counterpoint for brilliant fall foliage. A small tree that combines both is the Franklin tree, Franklinia alatamaha. Named after Benjamin Franklin, this tree flowers in the fall and is frequently filled with fragrant, white camellia-like flowers even as the foliage turns a brilliant red or orange. Often growing as a multi-stemmed plant, the Franklin tree grows to 15 to 20 feet tall in this region. Plant it in full sun or part shade in an area that is protected from cold winter winds. Whether you choose a new tree, a shrub, or some perennials, fall is a good time to plant on the Cape and Islands. The warm temperatures in September and October allow new plants a chance to establish roots before the winter. Weekly watering is important for newly installed plants, however, so be sure to soak new additions to your garden every seven days through mid-November. Fall is also a good time to transplant deciduous plants or perennials, but it's not the best season to move evergreens. If a plant loses its leaves in the winter or dies to the ground you can safely transplant it in September. But those plants that keep their foliage all year should be relocated in the spring.
more
sep25
DISPOSITIONS in court 9/18
LARSON, Paul, 51, 86 West Road, Orleans; assault with a dangerous weapon, March 14 in Orleans, dismissed.

SMITH, Eric, 38, 6 Kinnickinnick Road, Truro; criminal harassment, April 23 in Provincetown, dismissed.

ARRAIGNMENTS in court 9/18, 9/19
KINNANE, Jesse, 27, 302 South Orleans Road, Orleans; operating a motor vehicle while under the influence of alcohol (OUI) and three other traffic violations, Sept. 17 in Eastham. Pretrial hearing Oct. 2.

EDGAR, Charles, 63, 8 Countryside Drive, Chatham; violating a harassment protection order, Aug. 23 in Dennis. Pretrial hearing Nov. 5.

FROUGHTON, Joshua, 20, 13 Parkwood Court, Yarmouth; assault and battery, Sept. 18 in Harwich. Pretrial hearing Oct. 15.

PINTO, Gregory, 39, 63 Ashumet Road, Mashpee; assault and battery and intimidating a witness, Sept. 19 in Brewster. Pretrial hearing Oct. 15.

RAMON, Seneca, 33, 602 Queen Ann Road, Harwich; assault and battery, Sept. 18 in Harwich. Pretrial hearing Oct. 18.

RAPPAPORT, Robert, 66, 1525 Bridge Road, Eastham; assault with a dangerous weapon, Sept. 18 in Eastham. Pretrial hearing Sept. 27.
more
sep24
On this day in 1967, the first three bicycle trails in a network of such trails that will eventually crisscross Cape Cod National Seashore were dedicated last week by Dr. Paul Dudley White, the heart specialist who treated President Eisenhower and an ardent proponent of bicycling. The new trails were designed and constructed by the National Park Service.
sep24 Provincetown
In advance of the schooner Hindu's anticipated homecoming, the young couple making it possible was in Provincetown last week to see the place for themselves. "It gave us a sense of, 'Yeah, the Hindu really was here,'" said Bonnie Rowan, who has spent the past year with her husband, Josh Rowan, refurbishing the 88-year-old vessel.
The two made the trek from Key West, Fla., to meet with Harbormaster Rex McKinsey about returning the beloved sailboat to its long-time dock at 10W, MacMillan Pier. Negotiations are on-going, but both the Rowans and the harbormaster are cautiously optimistic the Hindu will be available for private charters in Provincetown Harbor by Memorial Day of next year. "We are hopeful that the Hindu gets to come back," said McKinsey. "It's been a fixture in Provincetown Harbor since World War II." The couple's trip up I-95 in a refurbished AirStream marks another leg in their winding adventure as the newest custodians of the Hindu's storied legacy. "I was just being introduced to this whole world of sailboats," said Bonnie of her surprise encounter with the Hindu. "Little did I know the part it would play in my life." They landed the living piece of history after following a tip that it had fallen into the hands of a bank and was for sale at a sleepy Key West boat yard called Robbie's Marina. Josh's father, William Rowan, purchased it in August of last year and handed it off to the couple to restore it to its former glory. Josh, who had worked on the Hindu years before as a crewmate, quit his job as a private sailboat captain and Bonnie split her time between the boat and nightshifts at a restaurant. If Josh was always a boat person, Bonnie quickly became one. The Hindu was designed as a pleasure yacht in 1925 by William H. Hand and built in East Booth Bay, Maine, by the Hodgon brothers. In 1938, it was sailed to India, where it acquired its name, to buy spices. During WW II she was commissioned by the Navy to patrol the coast for German U-boats, engaging with several during the war. Finally, in 1946, she was purchased by Provincetown native Al Avellar, beginning her decades-long stay here. More recently the boat was owned and captained by Great Provincetown Schooner Regatta founder John Bennett until his death in 2002.
more
sep24 Orleans
Wednesday there will be a modern-day barnraising as volunteers descend on Orleans Elementary School to help build the new Orleans Community Playground. The build runs Sept. 26 through 30 and there are still myriad volunteer opportunities.
There are many different jobs and work sessions scheduled from 8 a.m. to noon, 12:30 p.m. to 5 or 5:30 to 8 p.m. Folks may help out in the art tent, do light carpentry or fancy carpentry, work in the woodshop or check-in tents, and assist with food prep, child care, or spreading the 12 inches of bark mulch across the site. The playground committee is thankful for the support they received so far. Monetary donations, volunteers and tools donations continue to be accepted with all information found at www.orleanscommunityplayground.com. For information, contact the school at 508-255-0380.
more
sep24 Chatham
The Coast Guard reports that its rescue crew medically evacuated a 47-year-old man from a fishing trawler approximately 40 miles east of Chatham at 10:45 p.m., Saturday. The USCG reports that Watchstanders from the Sector Southeastern New England Command Center received a distress call from the 75-foot trawler Destiny at 6:33 p.m. Saturday, requesting assistance for a male suffering from heart attack-like symptoms. The Destiny was directed to meet a rescue crew from Coast Guard Station Chatham, in Chatham Harbor.
The trawler Destiny had to be rescued by the USCG in January of 2001 when it caught fire 115 nautical miles off Nantucket. Yesterday, due to weather conditions, Station Chatham was unable to conduct a shipboard medevac and a Coast Guard Air Station Cape Cod MH-60T Jayhawk helicopter crew was launched to complete the mission. The MH-60T Jayhawk helicopter rescue crew transferred the 47-year-old man to awaiting Emergency Medical Services for further transfer to Cape Cod Hospital in Hyannis.
more
sep24 Chatham
Len Sussman asked a typical selectman's question when asked to approve a request: will this open the floodgates on these types of applications? He received an atypical answer. "I hope so," said Ted Keon, director of coastal resources. The reason why Keon was hoping for more requests like this one from homeowners on Linnell Road, was that it involved private money paying for the replenishment of a rapidly eroding public resource - beachfront. In this case residents of the road have permission from the conservation commission to put sand on the private beach in front of their homes, which has been plagued by serious erosion since the ocean smashed through the barrier beach in 2007, said their attorney William Riley. The issue is they initially had 11,000 yards of fill trucked in and have had to renourish since then, and at $29 a cubic yard that is a pretty pricey endeavor, Riley said. That is why they have reached out to the town, which regularly works with the county dredge to clear out the channel in Aunt Lydia's Cove. If the town secures the proper permits - and the residents would pay those fees - the dredge only costs about $7 a cubic yard. Keon said the homeowners win because they save money, and the town wins because the channel is cleaned out to aid in navigation and the sand on the private beach eventually erodes and ends up on a town beach. Keon explained that the nearby public beach, Andrew Hardings, was "fat and happy" and didn't need an influx of sand at the moment. Riley said if the project isn't done then it's likely that the road itself will be washed away because it is only protected by a thin silver of beach. Selectmen gave Keon the authorization to move forward with the permitting and Keon said he would work with the shellfish department to make sure that resurgence of shellfish in the area isn't harmed. He added there is a chance the permits could be in hand by spring. If the project receives permits it won't be the first time the town has partnered with a private group. "We have had very similar projects to this in the past," Keon said. "Sand is a resource we really need to husband."
sep24 Chatham
After consideration, selectmen think the assessor's data base, which has photos and square footage of homes, is not an invasion of privacy. Selectmen looked into the isue after a resident wondered whether the town was putting too much information up online, making it easier for unsavory characters to glean information about floor plans. The board asked for a report from the assessor's department, which is changing over to a new system, and Deputy Assessor Andy Machado said there are pictures of homes online, and the size of the building, but no specifics about rooms. That information has always been online, but under the new system it will be updated and new homes added. All towns on the Cape have the same system, he said. "I don't see a privacy concern," said Selectman Len Sussman. Selectman Tim Roper said that there are other websites, such as Google maps, that provide a lot clearer picture of homes. "I can see my sailboat on Schoolhouse Pond," he said. Resident Norma Avellar wasn't convinced, saying that it is only a short distance from "curious to nosy." Public safety officials are exempt from the posting.
sep24 Harwich
New England wildlife rescuers this weekend were cheering one of the first successful attempts at treatment and release of a leatherback turtle in the world. Leatherback turtles don't survive in aquariums because of their enormous size, their exclusive diet of jellyfish, and a propensity to swim into aquarium tanks, according to Tony LaCasse, spokesman for the New England Aquarium.
"These endangered giants rarely strand alive and have usually survived for just a couple of days in an aquarium setting," LaCasse said in a press release announcing the release. But that didn't stop a team of rescuers from the Wellfleet Bay Wildlife Sanctuary, the New England Aquarium and the International Fund for Animal Welfare from trying when they got a report Wednesday of a 7-foot-long, 655-pound leatherback stranded in Truro. The underweight male was transported to the New England Aquarium facility in Quincy for treatment. It was released from lobsterman Mark Leach's boat on Saturday off Harwich Port. The leatherback was not in ideal condition, but aquarium officials decided that the animal's best chance of survival was back in the sea, after it had been treated for dehydration, low energy and low blood oxygen levels, LaCasse said. The soft-shelled giant was outfitted with a satellite tag to monitor its movement. Leatherback sea turtles are the world's largest reptiles, with adults commonly weighing more than 1,000 pounds. They are open ocean turtles that migrate thousands of miles and consequently have enormous front flippers to pull their bodies through the water.
more
sep24 Harwich
sep24 Harwich
Cape Cod Regional Technical High School's student-run Hidden Cove Restaurant, 351 Pleasant Lake Ave., Harwich, is now open to small group meetings and private parties each Monday during the academic year. Students in the school's culinary arts program assume all responsibilities for the daily operations of this full-service restaurant, under the tutelage of experienced chef instructors. Students plan menus, set up the dining room and service guests, and prepare and plate all meals. This new focus on group sales management will give students more experience in the marketing facets of group hospitality/culinary operations. Private parties of up to 64 guests can be accommodated.
sep24
In a year dominated by sharks and a bear, it is easy to forget that perhaps the most problematic of the Cape's unwelcome visitors is also among its tiniest. Deer ticks, whose presence on Cape Cod has been a constant for decades, are apparently enjoying a banner year. This has led to increased concerns about tick-borne illnesses, including Lyme disease, babesiosis and anaplasmosis, all of which can be particularly dangerous to people with compromised immune systems. Some have attributed the bug boom to this past year's warmer-than-usual winter, which apparently did not do as much damage to the local tick population as we would normally expect. However, Cape Cod Cooperative Extension Service Entomologist Larry Dapsis pointed out a few other factors that have made this summer a particularly difficult one for humans, and at least one element seems at first to be totally unrelated to the problem at hand: a bad year for acorns. Dapsis noted that this year's lack of acorns has meant a reduction in the Cape's mouse population. Apparently, ticks are big fans of mice. Logically, it makes sense: ticks are not picky when it comes to selecting a warm-blooded animal for their next meal. Mice are close to the ground, often plentiful, and usually an easy target. Fewer acorns, however, mean fewer mice. That leads to more hungry ticks. Humans may not be as accessible as mice, but we will apparently do in a pinch. This fact came into stark relief this past week when Nickerson State Park made the unprecedented decision to close 200 of its camping sites because of a tick infestation. The plan is to spray the affected areas this spring with a nontoxic pesticide in an effort to eradicate as many ticks as possible while they are still in the larval stage. Not surprisingly, the announcement sent many would-be campers and hikers to area supermarkets, convenience stores and pharmacies looking for tick repellent. Unfortunately, as any regular shopper can tell you, all summer-related items went on sale at least a month ago to clear the way for Halloween candy. Repellents containing permethrin, a chemical that has a good tick-prevention track record, were in short supply. The tale of mice, ticks and acorns should serve as a powerful reminder that we are just one small link in a very large chain that connects all living things on this small spit of land. It can indeed be humbling, and healthy, to find ourselves a little farther down the food chain than we might have otherwise expected.
more
sep24
Don't expect court action to lead to a cleanup of Cape Cod Bays or any big time sewer plans any time soon. Chris Kilian, the Conservation L aw Foundation's Director of Clean Water and Healthy Forests, discussed the CLF's twin lawsuits against the U.S. Environmental Protection Agency - designed to force federal regulation of Cape wastewater, before an audience at a Cotuit-Santuit Civic Association program Tuesday night. "It's very difficult to predict about lawsuits," he told the crowd. "We filed the first complaint two years ago. It was in negotiation with the EPA for a year. Things broke down last winter. I think that's attributable to pressure from Washington D.C. We're proceeding in litigation, we field a major brief on Friday. The case will be submitted in November or December and the judge can take a year to decide." If they win to force action there could be appeals, and after that years to draw up plans, organize financing, etc. 'The bays will not be getting better in any time near term," Kilian sighed. Also appearing was George Heufelder, Director of Health and Environment for Barnstable County, and Sara Molyneaux who has installed a composting toilet in her Cotuit home. The CLF successfully filed a lawsuit against the Metropolitan District Commission in 1983 that led to the cleanup of Boston Harbor, although that took decades. "We felt the need to be motivated in part because we observed communities and towns struggling with the issues at a local level," Kilian said of the Cape cases. "There were concerns about costs and effective solutions and we noted an absence of guidance from the state level." Cape towns have been dealing with excess nitrogen from wastewater seepage in enclosed bays (it leads to algae blooms, fish kills and "dead zones"). "There is no regulatory mandate at the state level," Kilian said. "The U.S. EPA is the primary clean water agency and they were not present in the dialog. It became apparent the U.S. EPA was finding every possible way to avoid being involved." Kilian noted the issue was "politically hot and the price tag was high." There was pressure from Congress for less government involvement. So the CLF filed suit under the Federal Clean Water Act. "In our view the Clean Water Act applies to the problem on Cape Cod," he explained. "We're relying on a specific legal definition with the discharge of pollutants from a man-made conveyance." The manmade conveyance is a septic tank and the CLF contends that is a point source of pollution and must be regulated by the EPA.
more
1st Day of Autumn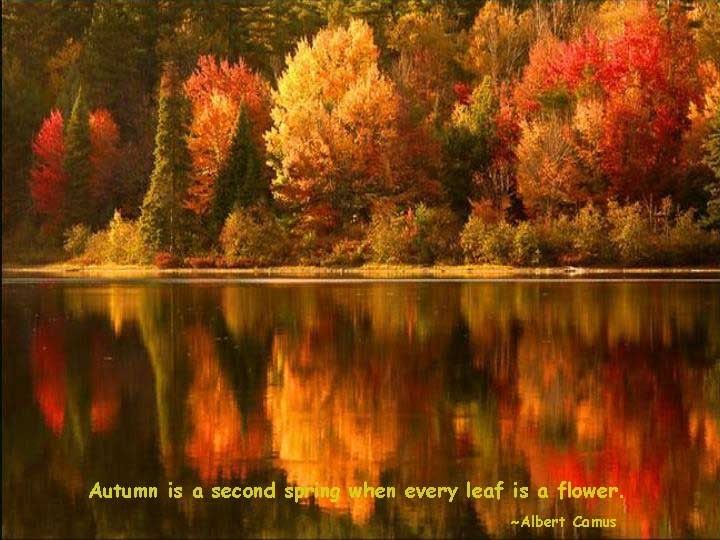 sep23
For the grand finale to its 14th annual concert series, Great Music on Sundays at 5 wraps up with a Broadway extravaganza featuring favorite artists from the entire season.
More than a dozen musical theater divas and divos will present one "eleven o'clock number" after another. With series-founding director John Thomas at the piano, singers include Mary Abt, Jon Arterton, Timothy Babcock, Elizabeth Bridgewater, Michael Burke, Patricia Fitzpatrick, James Mack, Kristen Mello, Phoebe Otis, Paul Roberts, Christopher Sidoli and a surprise guest. The concert begins at 5 p.m. Sunday, Sept. 23, at the Unitarian Universalist Meeting House, 236 Commercial St., Provincetown.
sep23 Orleans
Ori and I took a trip the other day. Ori is short for Origami, our 12-foot, polyurethane, folding boat with a six-horse motor as propulsion. A surprisingly thrifty and easily handled little bay boat; one I use frequently, mostly to explore the many wonders of Pleasant Bay. And these wonders need checking on a regular basis, at least according to my inner being. After a week or so off the Bay waters, an itch starts to develop and it is only assuaged by firing up the little motor and pushing off from our rickety dock on yet another exploration. I call it exploration but really, it is pure fun.
I guess with my thrifty, parsimonious upbringing I still find it difficult to "just have fun"; instead, my head calls it "exploration" which has a much more serious ring that satisfies my psyche. So, it was out of Meeting House Pond, around the three right-angled turns and south down the river. Arey's Pond was the initial goal, and up the waterway to the pond we went. And this trip turned out to have more sorrowful overtones than I expected. On the way in to the pond we passed a rather dark house that housed many, happy memories. If the new owners of this house have half as much happiness and laughter as the family we knew, they will be blessed indeed. Many years ago when our boys were getting started in Little League we noticed a lively couple encouraging their boys much as we were. As often happens, we made their acquaintance and that was the beginning of forty or so years of rock solid friendship with shared adventures on Monomoy at the camps and on the waters of our obliging Bay, dinners at each other's homes and many, many happy hours watching Little League games. They liked the same things we liked, shared mostly the same values and had a very nice way of discussing opposing points of views without vitriol. Altogether, a period of shared and very enjoyable memories. All of those memories spooled through my mind as Ori and I put-putted by their old house and I thought of Mary and Paul, now in a nursing home in New Mexico. How sad for this vital couple, how sad for their children. I know that's life - that sadness and endings are a part of life.
more
sep23 Brewster
Brent Vernon, a musician, writer and ventriloquist will appear in Brewster on Sunday Sept. 23, at the Northside United Methodist Church. The church will hold an ice cream social at 4 p.m. followed by the concert at 5 p.m. Vernon and his sidekick Sam, will entertain everyone especially the kids with Christian music and stories for about an hour. He has performed all over the world and each of his concerts is a potpourri of energetic, challenging, and hope-filled music. The concert is free. The church is at 701 Airline Road in Brewster. For information call 508-385-8622.
sep23 Brewster
The Natural Resources Dept. will partner with Coastsweep on Oct. 27, from 9 a.m. to noon to walk Brewster beaches to collect and record what is washing up on shore. Anyone is welcome to come and join in. For information call Ryan Burch at 508-896-4546 or go to rburch@town.brewster.ma.us.
sep23
A battle is brewing between the Barnstable County sheriff and local police and fire chiefs about who would ultimately be in charge of a regional public safety communications center recommended in a recent county study. James Cummings, a former state police lieutenant first elected sheriff in 1998, wants his department to manage a center handling all 911 and non-emergency calls, dispatching police and firefighters in their respective towns. His office employs 30 people in the communications center and already handles some part of communications for his own department, several towns and Otis Air National Guard Base.
Last week, he sent letters to all Cape town managers and administrators, saying he wanted to expand and inviting them to meet and discuss how his department might help their police and fire departments. "We have no interest in imposing one-size-fits-all solutions," said Barnstable County Special Sheriff Jeffrey Perry. "But we're there for communities who want us to provide them with a quote on how we can serve them." Not so fast, say several of the Cape's police and fire chiefs. They believe the sheriff is not equipped to serve the future needs of their departments, and they want to retain some control over policy, procedure and costs. They also want everyone playing an equal role in determining policy, management and day-to-day operations of a dispatch center. If there's a regional dispatch facility, they want to see it operated by a board representing all the agencies involved. And chiefs worry that regional dispatchers won't be as familiar with their towns. Currently, the sheriff's office provides 911 dispatch service for nine fire departments - Bourne, Mashpee, Brewster, Orleans, Dennis, Wellfleet, Barnstable, West Barnstable and Otis. With this service, calls go to the sheriff's communication center and dispatchers there send out responders from the various departments. Towns pay a flat fee of $20,000 annually plus $18.50 a call, according to according to Perry. The sheriff also acts as a call distributor - or public safety answering point - for seven towns - Falmouth, Mashpee, Harwich, Chatham, Brewster, Orleans, Wellfleet - and Otis. In Mashpee, for example, personnel at the sheriff's communication center receive the call, then determine if it's for police, fire or ambulance. If it's police, the call is transferred to the Mashpee Police Department. If it's fire, the sheriff's dispatcher sends out responders. Towns do not pay fees for PSAP service, but the sheriff's office is eligible to collect the town's PSAP training grants, which can range from a few thousand dollars for a small town to $20,000 for a large one, Perry said.
more
sep23
DISPOSITIONS in court 9/14, 9/19
BLOOD, Brian, 22, Medway; admitted sufficient facts to operating a motor vehicle while under the influence of alcohol (OUI), Aug. 17 in Brewster, continued without a finding for one year, 45-day license loss, $1,597.22 costs and $50 fee; negligent driving dismissed; not responsible for another traffic violation.

CHANT, Peter, 45, 200 Orleans Road, Chatham; admitted sufficient facts to violating a harassment protection order, July 11 in Orleans, continued without a finding for six months, $300 costs.

CHASE, David, 53, 92 Elkanah St., Chatham; guilty of OUI-second offense, June 4 in Harwich, one year in Barnstable County Correctional Facility with 59 days to serve and the balance suspended, 14-day inpatient treatment program, two-year license loss, two-year probation, $1,560 costs and $50 fee.

CHASE, Melissa, 27, Oxford; admitted sufficient facts to OUI, June 11 in Eastham, continued without a finding for one year, 45-day license loss, $1,597.22 costs and $50 fee; not responsible for another traffic violation.

DODDRIDGE, Ashley, 21, 127 South Orleans Road, Orleans; admitted sufficient facts to two counts of assault and battery, April 10 in Orleans, continued without a finding for one year, $600 costs and $50 fee.

GLENN, Adrienne, 32, 64 McGuerty Road, Brewster; assault and battery and malicious destruction of property valued at less than $250, July 12 in Brewster, dismissed.

MCGILLEN, Abigail, 22, 666 Main St., Harwich; guilty of breaking and entering at night to commit a felony and three counts of assault and battery, June 29 in Harwich, one year (suspended) in county correctional facility, three-year probation, $2,340 costs; disturbing the peace and disorderly conduct, dismissed.

NAUGHTON, Kevin P., 58, McKinney, TX; guilty of OUI for the second time, Sept. 5 in Dennis, 45-day license loss, one-year probation, $1,847.22 costs and $50 fee.

REYES, Oscar, 27, 16 Harry Kemp Way, Provincetown; admitted sufficient facts to OUI, Sept. 4 in Provincetown, continued without a finding for one year, 45-day license loss, $1,897.22 costs and $50 fee; negligent driving, dismissed; not responsible for another traffic violation.

SMITH, Paula, 65, 9 Frost Fish Lane, Orleans; guilty of OUI-second offense, July 13 in Orleans, 45-day license loss, one-year probation, $780 costs and $350 fees; negligent driving, dismissed; responsible for another traffic violation, filed; not responsible for another traffic violation.

GREBENYUK, Maksym, 22, 279 Crowell Road, Chatham; operating a motor vehicle while under the influence of alcohol (OUI) and negligent driving, June 9 in Chatham, dismissed; responsible for another traffic violation, $50 costs and $50 fee.

PAINE, Amy, 50, 5 Eden Lane, Wellfleet; assault with a dangerous weapon, July 6 in Wellfleet, dismissed.

PELTONEN, Kristen, 56, 55 Skaket Beach Road, Orleans; admitted sufficient facts to OUI, Sept. 9 in Orleans, continued without a finding for one year, 45-day license loss, $1,597.22 costs and $50 fee; negligent driving and resisting arrest, dismissed.

SACKVILLE-WEST, Thomas, 29, Olympia, Wash.; admitted sufficient facts to OUI, June 10 in Chatham, continued without a finding for one year, 45-day license loss, $1,597.22 costs and $50 fee; negligent driving, dismissed; not responsible for another traffic violation.

ARRAIGNMENTS in court 9/14
JERAULD, William, 17, 16 Captain's Landing, Chatham; assault and battery and intimidating a witness, Sept. 13 in Chatham. Pretrial hearing Sept. 25.

O'DONNELL, Keelia, 29, 2661 Main St., Chatham; breaking and entering a boat or vehicle in the daytime to commit a felony, wanton destruction of property valued at more than $250, larceny of less than $250 and resisting arrest, Sept. 13 in Chatham. Pretrial hearing Oct. 25.
more
sep22 Wellfleet
An open "What's on Your Mind Wellfleet" meeting will be held at 7 p.m. Monday at the public library at 55 W. Main St., sponsored by the Wellfleet Community Forum and moderated by former Selectman Dale Donovan. The meeting is designed to give residents a chance to air concerns about the town and issues that affect it. Topics may include taxes and finance, parking and traffic, bike path plans and wastewater issues, and anything else those attending want to talk about. Forum members will provide a summary of the comments to town boards and departments, and other appropriate officials. The forum is a nonpartisan civic group that has held many meetings in recent years. For more information, visit www.wellfleetforum.org or email info@wellfleetforum.org.
more
sep22 Wellfleet
Residents are invited to voice their concerns and listen to others' at an Open Citizens' Forum at 7 p.m. Monday, Sept. 24, in the meeting room of the Wellfleet Public Library. A summary of the comments made at the forum will be passed on to town boards and departments or other appropriate officials. The discussion will be moderated by Dale Donovan, Wellfleet Forum board member and former selectman.
sep22 Wellfleet/Provincetown
Summer 2012 was a pivotal season on the Outer Cape theater scene. Two financially struggling organizations - Wellfleet Harbor Actors Theater and Provincetown Theater - got new leadership, reorganized and set off in new directions. A new group, Harbor Stage Company, was formed by six actors long associated with WHAT who took over that group's former space on Wellfleet Harbor.
How did it all go? We wondered, too. So we asked leaders of the companies to take a breath and reflect on the season just ended. It turns out they had a lot to say. Click here to read their edited e-mail responses. To see the responses in their entirety, visit my theater blog at www.capecodonline.com/stagedoor.
more
sep22 Eastham
Dr. Arthur J. Hartung, who set up his dentistry practice at 55 Oak Road 34 years ago, sold the practice on July 20 to Dr. Nadia Pokrovskaya, a resident of Marstons Mills. He is not completely retired, as he still comes in on Mondays. But he is looking forward to starting a new life, at 65, confident he has found the right person to take over the business he created. A native of Binghamton, N.Y, Hartung attended Bucknell University, then the University of Pennsylvania Dental School before joining the Navy. After the Navy, he married Susie in California, and started to look for a place to set up his first practice.
"I had a college classmate in Orleans, and his wife's father was a dentist in Wellfleet, Ed Rock, so I drove up to see him and asked him if he wanted to retire," he said. But Rock was not ready to retire, so Hartung stopped for lunch at the Sandpiper Restaurant (now Parker's Shipwreck Tavern), owned by the Demetris and learned that someone had heard that owner of the mall where the Thai restaurant is now located wanted to bring in a dentist. But that deal fell through. But Hartung and his wife liked Eastham, and moved here in on Sept. 1, 1977, and found the land to build his office in December, and opened the practice in April, 1978 on Oak Road. He started off with a small building, then added three additions over the years to accommodate his growing practice. "It is with some emotions that I'm writing to let you know about the transitioning of my dental practice," he said, in a letter he sent out to all his patients. "Over the past 34 years I have come to know thousands of patients, as well as their children and grandchildren" He told patients about " an outstanding dentist, Dr. Nadia Pokrovkaya" who would be taking over the practice "and I am sure you will agree with me shat she is an excellent doctor. This has been a hard decision, but ultimately the right one for me."
more
sep22 Eastham
Many friends gathered Wednesday at the home of Dr. Andrew Cederbaum to share with his wife and children their memories of him. He died suddenly on Sunday, Sept.16, at the age of 69, while hospitalized in Los Angeles. His children, with input from their mother, Anne Sigsbee, prepared a touching obituary that detailed his career, his passion for his patients, and his many interests. Sandy Bayne, a neighbor who knew him and his family since 1999, said, "Andy was just a fantastic person, brilliant, charismatic, interested in so many things. He was passionate about health care and would talk to anyone about his ideas on how to change the health care system."
He shared with his good friend Christopher Lovelock, a neighbor who died in 2008, a desire to provide more affordable housing in town. Lovelock and he donated money to provide affordable housing. "Andy served on the Eastham Affordable Housing Trust, and was a valuable member of that committee," said Gwen Pelletier, former town moderator. Pelletier first met Andy four years ago when she joined the Eastham Hiking Club. "I had some conversation with him about housing, but I never worked directly with him. I was appreciative of the work he did on the affordable trust, I think he was an excellent advocate for affordable housing." His family called him a "waffle savant," in their obituary. His many friends know what that means. "He was interested in people who did not have much, and that extended to the annual party he and Anne started about 12 years ago," Bayne said. "It was Andy's famous waffle breakfast, and he would invite everyone he knew since the price of admission was a donation to Outer Cape Outreach Council. That breakfast grew over the years and it got to be a mob scene." When asked if he made special, gourmet waffles, Bayne said, "No! They were just Andy's famous waffles, and often had to wait in line for them." There were special waffles, recalled Steve Underberg, past president of the Lower Cape Outreach Council. "Andy would be in the kitchen making waffles for four hours. Being a doctor, these were healthy waffles, made with no sugar and fat-free milk. He has so many people coming, up to 150 a year. As you walked into the house, you either had to leave a check for Lower Cape Outreach Council in the stocking, or you had to leave a bag of food. It if was food, Andy would deliver it to the council office in Orleans. If it were a check, Andy would match it, and then deliver the checks to the office. He helped us tremendously. He was quite a guy." Dr. Cederbaum spent time with other citizens testing the water quality of Eastham's ponds. "He was for treating the ponds, and he was an advocate for municipal water," Bayne said. "He spoke at town meeting in favor of municipal water."
more
sep22 Eastham
Eastham United Methodist Church will serve a free Friendship Spaghetti Feast Friday, Sept. 28, from 5 to 6:30 p.m. The dinner will include spaghetti with home made sauce, salad and desserts. Come enjoy the meal and good conversations with neighbors and friends! The church is located at 3200 State Highway (Route 6) Eastham. All are welcome, no reservation required.
sep22 Nauset
Coach Keith Kenyon and Nauset got their wish Friday night. Stung by Mashpee the past two seasons despite entering the game 2-0, the host Warriors did what they had to do this time around, taking care of the defending Division 4 champion Falcons by a 34-14 score.
Nauset (3-0, 0-0 Atlantic Coast League) displayed a ferocious run defense and an explosive offense that sliced apart Mashpee (1-2, 0-0 South Shore League) with both the pass and the run. Junior Jimmy Sullivan ran for 190 yards and three touchdowns, junior Cade Frodel threw a 46-yard touchdown pass to Connor Martin and senior Colby Frodel scored on a 30-yard for the Warriors to cap the night. "It's very nice to beat Mashpee," Sullivan said. "We'll relish it until Sunday, then we'll go after (win) No. 4."
more
sep22 Truro
The New England Aquarium reports that a 7-foot endangered ocean-going sea turtle, which rarely strands alive, is clinging to life at the New England Aquarium's Marine Animal Care Center in Quincy, MA. The seven foot long, 655 pound leatherback sea turtle was found just as darkness fell Wednesday night on a mud flat in Pamet Harbor in Truro, MA, near the tip of Cape Cod. Staff from the Mass Audubon Sanctuary at Wellfleet Bay located and identified the huge, black, sea-going turtle as daylight faded. Given the remote location, darkness and an incoming tide, rescue efforts were postponed until the morning. Mass Audubon then contacted the New England Aquarium's Marine Animal Rescue Team, which rehabilitates hundreds of sea turtles each year. However, live leatherback stranding are extremely rare with the Aquarium only handling five leatherbacks on Massachusetts beaches in more than 40 years.
Early Thursday morning, Mass Audubon staff re-located the turtle a few hundred yards from the nearest road access. With the assistance of a dolphin stranding transport cart from the Cape Cod-based International Fund for Animal Welfare (IFAW), Mass Audubon and IFAW staff with local volunteers moved the one third ton reptile to an IFAW vehicle. Thursday morning, Aquarium biologists met the rescuers on the Cape and took over care of the skinny, male turtle as they transported to the Aquarium's new Marine Animal Care Center in the former Quincy Shipyard. There, he was evaluated by the Aquarium's veterinarians including Dr. Charles Innis, who is one of the leading authorities on the medical care of turtles. The lethargic, seven foot long turtle at 655 pounds is actually underweight, although not emaciated. Leatherback sea turtles are the world's largest reptile, and adults commonly weigh in excess of 1000 pounds. Rescue staff drew blood to evaluate the animal's health and started administering drugs to treat it for dehydration, trauma and shock. Leatherbacks are open ocean sea turtles that migrate thousands of miles and consequently have enormous front flippers to pull their giant bodies through the water. Aquarium medical staff immediately noticed the turtle's unfortunately distinctive left front flipper that was about a foot and a half shorter than the three foot long right one. About 40 percent of that paddle was gone due to some kind of recent trauma. Most of the wound had healed over, but Dr. Innis felt that the injury had probably occurred this season. Sea turtles often lose parts of flippers to sharks or other large predatory fish and can still survive. However, the line of the avulsed tissue on the flipper was very straight. That led some Aquarium staff to wonder if the trauma might have occurred from a flipper entanglement in a vertical line in the water such as to a lobster pot or a boat mooring. Such entanglements are unfortunately quite common and along with recreational boat strikes are the two leading sources of death for this endangered species in New England waters. Officials are still counting and double checking reports but fear that more than twenty of the endangered leatherbacks have died in the region this summer. Leatherbacks migrate up the East Coast each June to feed on abundant sea jellies (jellyfish) in Massachusetts waters, particularly around the Cape and the Islands. They will migrate south for the winter in September and October.
more
sep22 Truro
At a time when prominent artists and their students gathered in Provincetown, a painter in South Truro sought solitude and isolated landscapes. Edward Hopper, who built a summer home in South Truro in the 1930s, drove the roads of the Cape in search of unassuming houses and buildings, dunes and the kind of "crystalline" light unique to the area, according to Christie's art auction house in New York City. He often painted and drew as he sat in his car.
On Nov. 28, the auction house will offer for sale Hopper's "October on Cape Cod," an oil on canvas that he painted in 1946. The painting is one of the few Hopper pieces that remain in private hands and is expected to fetch $8 million to $12 million. Information about who owns it and exactly where on Cape Cod it might have been painted was not available from Christie's or other Hopper experts Friday. "October on Cape Cod" is of a wood-frame house with green shutters and a small barn or garage, as seen from across a road. The scene captures a gray strip of roadway, bayberry bushes, tall grasses, the fresh white paint of the house, the slate gray roofs, a red brick foundation and chimney, woods, a wan sky and a kind of quiet where no birds were singing, according to notes taken by Josephine Hopper, his wife, as quoted by Christie's. It is 26¼ inches by 42¼ inches. "He brought an Americanism to European painting, and that was a big deal," Truro artist Robert Bailey said Friday. In 2008, Bailey and his colleagues at artSTRAND gallery in Provincetown organized an exhibit of their own works inspired by the landscape in South Truro near the Hopper home. Hopper wasn't part of the artistic scene in Provincetown, Bailey said. Hopper tended to be private, not someone who befriended other artists. He was kind of a "grump," and his paintings tended toward starkness and drama, Bailey noted. "The freshness of his colors, the seemingly simplicity of his composition, are really what set him apart," Bailey said. "Though he found a home on the Cape, in Truro, I think what he enjoyed most was the isolation of it more than anything else." Hopper was born in 1882. He and his wife lived in New York City but spent summers in South Truro for years.
more
sep22 Truro
The Cape's smallest town plans take a major leap forward in the coming year in creating year-round housing for working families. A stalled project that will create 16 rental homes on Sally's Way, near the public library, has received funding that will allow it to be completed, Truro Housing Authority board Chairman Carl Brotman said. A new house on Yellow Brick Road constructed by Habitat for Humanity volunteers is planned, too. Additionally, the authority has drafted a new housing plan that will introduce a "Buy Down" program, similar to an effort in Wellfleet, giving grants to new homebuyers to bridge gaps between their income limits and the price of a house in Truro. "Because the interest rates and housing prices are relatively low, this is a great moment to buy a house and create grants for an affordable home," Brotman said. A public meeting about the draft housing plan will be held on Oct. 11 at 6 p.m. at town hall, 24 Town Hall Road. The new plan updates and shortens the previous one, which was created in 2007. The new plan has been approved by the board of selectmen and the planning board in the last two months. Truro had 2,003 residents in the federal Census in 2010. But the town has lagged behind all others on the Cape in the percentage of its year-round housing that is set aside for families of moderate means. "The town has 10 affordable dwellings, and we'll get to 27 in a year, hopefully," Brotman said. The lowest priced house in Truro between April 2011 and April 2012 was $349,000, he said. For more information, contact Brotman at 508-349-2601 or at carlbrotman@comcast.net.
more
sep22 Truro
This week, Truro Central School had extra eggplant from a local farm, so the cafeteria staff made baba ghanoush and served it in little cups with a triangle of pita bread sticking out. School officials are hoping the preschool through sixth-grade students who tried the healthful Mediterranean dip for the first time will ask for it at home as well. "Last year, the sixth-graders came up with a squash pie recipe that they really liked," said Helen Grimm, school nurse and coordinator for her school's Farm to School program. Farm to School is a national network formed in 2007. Each of the 50 states has its own affiliate, some of which started before the national effort was formalized. "We work to foster sustainable relationships between schools and farms," said Simca Horwitz, coordinator of the Farm to School cafeteria program for Eastern and Southeastern Massachusetts.
"We joked that we're like a matchmaker or a dating service between farms and schools." The Massachusetts branch held a Harvest Week this week to highlight the program, which has grown from 32 districts in the 2005-06 academic year to 226 districts last year, according to a survey conducted by Massachusetts Farm to School. Horwitz said there are likely more districts involved that did not answer the survey. Those numbers include charter schools, colleges and hospitals, since the goal is to support the state's farms and encourage the use of healthful foods by getting institutions to use locally produced food. What that means, specifically, varies from place to place. About six years ago at Truro Central, teacher Lynne Ready started planting beans and cucumbers on a patch of ground in the middle of the area where 3-year-olds go out to play each day. "For a lot of the preschoolers, it was a real revelation," Grimm said. "They had never seen food outside the supermarket." Ready said more preschoolers are familiar now with gardening, but the playground garden gives them a chance to make discoveries on their own. Students learn to walk on the garden path, and iconic signs with pictures show them what's ready to be picked each day. The mint sign, for example, has the number 1, a picture of a mint leaf and a picture of a nose, meaning pick one leaf to smell. Truro Central's quickly growing Farm to School program, Grimm said, now includes funding for a raised-bed garden for each classroom, as well as a composting program in which food waste is separated from paper and goes either to feed farmer Andrew Locke's pigs or into the compost pile that the town public works department is helping build for the school. The school cafeteria buys 25 of Locke's meat hens each month and quarters and bakes them for school lunches.
more
sep22 Truro
Free workshops in painting, clay, poetry and ceramics will be offered to people age 60 and older in September and October at Truro Center for the Arts at Castle Hill, 10 Meetinghouse Road. Joan Hopkins Coughlin will teach painting Tuesday and Thursday mornings, Tuesday through Oct. 11. Joyce Johnson will teach portraiture in clay Tuesday mornings, Oct. 16 through Nov. 13. Keith Althaus will teach poetry Monday and Thursday mornings Oct. 22 through Nov. 8, and Brian Taylor will teach ceramics Tuesday and Thursday mornings, Oct. 30 through Nov. 15. Castle Hill holds a lottery for class admission. To be eligible, you must be a year-round resident of Provincetown, Truro, Wellfleet, Eastham or Orleans. To register, call 508-349-7511 or visit www.castlehill.org.
sep22 Provincetown
Sometime in the spring of 2007, it occurred to John "J.P." Power that the small but well-positioned flower patch at the foot of MacMillan Pier was in need of some serious sprucing up. And for the past six years, he has done just that - maintaining a lovely, pastoral Welcome Garden at the edge of the boardwalk that brings in visitors fresh off the ferries and into town center. Inspired by the work of the town's beautification committee, which operates on a small budget to liven up the town landscape with re-dedicated traffic islands, arbor alterations and scenic signage, Power, assistant manager of the municipal parking lot, begins planning for the garden on or around April 1, and by May 15 has the elements pretty much in place. Perennials include catmint, spirea, cone flower, hydrangea and wisteria. This year, the annuals consisted of lantana, begonias, daisies and bright, blood red petunias. The garden, which is teeming with English ivy, is roughly 40 feet long by 15 feet wide and is frequently accented by flags, chimes, colorful windmills and decorative ceramic urns. The birch trees are maintained by the beautification committee, which is also responsible for the larger waterfront garden running parallel to the harbor.
A Truro resident who grew up in Needham, Power makes time in the early hours before his shift, or during breaks, to ensure that the garden is watered and free of trash. "I get a lot of reward out of seeing tourists taking pictures by the 'Welcome' sign from the little walkway we created," says the married father of two. A self-described hobbyist landscaper, Power excelled at a plant and soil science class he took at Cape Cod Community College in 2005. Clearly, the skills he acquired have been put to good use, even if they've exacted some personal debt on his part. In 2010, he estimates he spent around $1,000 out of pocket on mulch, potting mix, flower beds and bulbs. The past two years have seen a reduction in that degree of expenditure, "out of necessity," he says. But, the reduction in output hasn't prevented the Welcome Garden from flourishing in high season. In the early years of the planting effort, Joell Gutzler and Mary Bollas, colleagues of Power's, put their own green thumbs to the task before the exit booth was moved to the opposite side of the lot and the pair were relocated along with it. Still, Bollas delights in her continued contribution to the Welcome Garden - the upkeep of birdfeeders and bird houses, and supply of feed, that make the garden a destination stop for the many sparrows, pigeons and morning doves that come to roost at the pier for a quick nosh. "They wait for me to come, early in the morning," she says. And by all accounts, these winged ones are not disappointed. Anyone who relishes the pristine beauty and fragrant charms of Provincetown has much to be grateful for thanks to the passion of John Power and the dedicated members of the beautification committee. But, perhaps no one is more grateful than first-year booth attendant Joe Neumeister, for whom the horticulture gene would seem to have skipped a generation. Smiling out over the Welcome Garden he admits, with no small trace of relief, "I could kill a weed."
sep22 Provincetown
Even an annual migration can't kill the on-going battle over squid fishing at MacMillan Pier. As the creatures head for warmer waters, the state handed down its final ruling on Harbormaster Rex McKinsey's attempt to curtail the unlicensed commercial squidding that he says has plagued the pier night after night this summer. In a two-page letter to the Provincetown Public Pier Corp., the state Div. of Marine Fisheries stood by its original intervention in July, stating that the harbormaster and the town have no legal right to impose a five-gallon per person, per vehicle limit or create a distinction between commercial and recreational hauls.
The state regulatory body determined that any hook-and-line squidding could have little impact on the species and that unique circumstances would not be considered on a town-by-town basis as they are with shellfish. "This year appears to be an exceptional one for squid abundance evidenced by the nearly two-fold increase in squid landings compared to last year," said DMF Director Paul Diodati. And though the state has been consistent in its position, McKinsey has been steadfast in his as well. "I ain't laying down on this," he said. "It's too important for the people of outer Cape Cod." He has repeatedly defended his five-gallon limit, arguing that its purpose is not to obstruct commercial fishing on the pier or protect the species, but to enforce the proper fees and licensing that are a revenue source for the town. For example, fishermen with more than five gallons would have to show a commercial license and a dealer's $500 offloading permit from the town. "It's about fairness," McKinsey said. "If you're making money on it, the town needs to be making money on it." He met with the Pier Corp. board last week to review the state's letter and discuss ways to proceed. Recommendations from town counsel ranged from the defiant (continue to enforce the five-gallon limit and effectively dare DMF to take legal action) to the bureaucratic (try rerouting with an appeal to the Marine Fisheries Advisory Committee). Counsel predicted a 50/50 chance of prevailing if the case were to go to court. McKinsey's failure to garner cooperation from DMF has hinged partly on his inability to prove that the squid hauls from MacMillan are actually being sold or used commercially.
more
sep22 Orleans
The French Cable Station Museum opened July 2, 1972. This year is the museum's 40th anniversary and a small celebration will be held with supporters on Saturday, Sept. 22 from 4 to 6 p.m. Members and their spouses are invited. Two of the original museum founders will be introduced and Pavia will sing and play accordion. The museum will be open for people to tour. An oil painting of the museum, donated by John Murphy, will be on display at Addison Gallery next door and tickets may be purchased to win it. There will be some light refreshments at the gallery. The entire gallery will be open and attendees will have the opportunity to see the paintings of various artists. The winning tickets of the raffle will be drawn around 6 p.m.
sep22 Orleans
Orleans Pond Coalition's Celebrate Our Waters Weekend, Sept. 21 and 22, 9 a.m.-8 p.m., is the third annual weekend dedicated to commemorating local waters and got its start when a bunch of Orleans Pond Coalition board members heard there were 30 named ponds in town, but they didn't know where they were all located. So they put together a map, organized a few walks and talks centered around the Cape Cod Commission's Pathways Weekend. The interest was so keen that the coalition decided to organize its own weekend, and, on the suggestion of recently retired parks and beaches superintendent Paul Fulcher, added a sand castle competition, music at the Nauset Beach Bandstand and a bonfire.
Close to a 1,000 locals and visitors attended the more than 40 events held last year. Everyone wants to be a part of the weekend, which is why all the events are free. A dentist even donated free toothbrushes, emblazoned with "Celebrate Our Waters," which will be available at the tent a Depot Square. More than 50 events are scheduled this year, including a tour of the Jonathan Young Windmill to a talk about the art and craft of small boat building with Suzanne Leahy, owner of Pleasant Bay Boat and Spar Company; Nauset Marsh kayak trip (kayaks supplied, call Goose Hummock at 508-255-2620); children-focused events, many at the tent at Depot Square; walk by Wellfleet Bay Wildlife Sanctuary Executive Director Bob Prescott's along Nauset Beach searching for shorebirds; tour of Tri-Town Septage treatment facility, tour of a Rock Creek Oyster Farm, and fishing tips for kids age 4-9 with Alan Levick. "Foremost is to have fun. We hope people increase their knowledge base and increase their awareness of how wonderful these (waters) are and how we need to protect them," said McClennen. Info and scheudle: www.orleanspondcoalition.org
more
sep22 Brewster
Brewster will host a ceremony for the Coastal America Partnership Award to be presented to the Stony Brook Project Team and other partners Sept. 21, from 1 to 4 p.m. at the Cape Cod Museum of Natural History. The award is for the Stony Brook Salt Marsh and Fish Passage Restoration Project, which also includes the Lower Mill Pond Dam and Fish Passage Improvement Project and the Freeman's Pond Salt Marsh Restoration Project.
Altogether, the entire project will restore 41 acres of impaired salt marsh and 3,300 feet of fish passage to 386 acres of river herring habitat in five lakes in the Stony Brook watershed in Brewster. Restoration benefits include expanded salt marsh, improved fish passage for river herring and American eels, improved water quality, healthier coastal ecosystems, and jobs that support the local economy. "The restoration of the Stony Brook Salt Marsh is a striking example of an opportunity that resulted from the identification of critical community needs and the development of key partnerships," said Virginia Tippie, Coastal America Director. "Through proud environmental stewardship and community involvement this comprehensive and productive partnership has restored and preserved a significant portion of Coastal Cape Cod, improving habitat and passage for fish and other important species."
sep22 Brewster
The comprehensive water planning committee will hold a public information meeting on Sept. 27, at 6:30 p.m. at Brewster Town Hall. The town's consultants will present a report on the state of the ponds and status of current planning.
sep22 Chatham
sep22 "Chatham
Nearly a century ago, before it was a purveyor of stylish summer clothing, Puritan Cape Cod was a supplier of uniforms to, among others, Coast Guard Station Chatham. In fact, that sideline may have kept the business alive during the Great Depression and World War II, say the descendants of the founder and current owners of the company. Recognizing that connection to the town's heritage, the company this month launched a new brand, Chatham Chino Company. Its signature product is the Chatham Chino, casual men's pants inspired by those Coast Guard uniforms that founder Abe Penn outfitted station personnel with back in 1925. "It's a new brand, but it comes with a lot of history," said co-owner Rick Penn. "We all believe Chatham is a destination," said co-owner Jim Penn. "So we're celebrating that at the same time."
Abe Penn establishing Puritan Clothing in Plymouth in 1919, opening the first Cape store in Chatham in 1925 to serve the Coast Guard after expending into uniform sales. The Main Street, Chatham store's first manager - who remained on the job for 50 years - was Ben Shufro, who played a role in the most famous small boat rescue in Coast Guard history. When Bernie Webber and his crew on the CG36500 brought back the crew of the sinking tanker Pendleton aboard the small boat on Feb. 18, 1952, Shufro met them at the Coast Guard station and measured the cold and wet sailors for dry clothing. A famous Richard Kelsey photo of that scene was presented to Coast Guard Station Chatham in June in celebration of the town's 300th anniversary, and is part of the display of the new brand at the Chatham store. The chinos are 100 percent cotton twill and include heavyweight zippers, deep pockets and a "washed and weathered look that emphasizes the clothing's rugged heritage," according to a press release. Currently the clothing line also includes a belt with the brand's logo, which features the dual hurricane flags flown at the Coast Guard station during stormy weather. Plans call for adding more products in the near future, eventually developing a full lifestyle brand, said Jim Penn. "Our family has been fortunate to be part of Cape Cod for 93 years, and we felt the time was right to develop this authentic Cape Cod lifestyle brand," he said. "We're excited to be adding this new product line to our current list of top fashion brands available at our company." The Chatham Chino Company brand is available at Puritan stores in Hyannis, Chatham, Mashpee and Falmouth as well as on its website, www.puritancapecod.com.
sep22 Monomoy
For Monomoy High School today's football match-up against St. Joseph's Prep comes two years before the school even opens its doors. With the MIAA's blessing, Harwich and Chatham coupled their athletic programs this year before the new regional high school even exists. The construction of the $64.7 million new regional high school for Chatham and Harwich is expected to be completed for a September, 2014, opening. Monomoy is the new regional school combining Harwich and Chatham, and St. Joseph's Prep was integrated joining Trinity Catholic with Mount Saint Joseph Academy. Monomoy's students named their new team The Sharks, and they are led by Paul "Spanky" Demanche, the former Barnstable coach who guided the Barnstable Red Raiders to two Super Bowl titles in 19 seasons. They are both making their varsity debuts when they meet today at Victory Field in Watertown for a 3 p.m. kickoff.
more
sep22 Harwich
When Falmouth author Peter Abrahams' wife Diana suggested he write a book about a dog, he never dreamed it would become a wildly successful series with each title landing on the "New York Times" bestseller list. But that is just what happened. Last week, Abrahams' fifth novel in the Chet and Bernie mystery series, "A Fistful of Collars," hit bookstores, and like the others, it promises to be a big hit. "A Fistful of Collars" finds Chet and Bernie, the canine and human partners of the Little Detective Agency, dealing with challenging issues in both their personal and professional lives. Bernie's longtime girlfriend Suzie, a reporter for the "Valley Tribune," is offered a much better job with the "Washington Post." As it turns out, a long-term relationship is the least of Bernie's worries.
When the mayor offers him a job keeping track of a bad boy actor who's the star of a big-budget Western movie being filmed in the valley, the status of Bernie's bank account leaves him no choice but to take the job. What should be an easy babysitting job takes a harrowing twist as hints of the actor's dark past show up in the form of dead bodies. The Chet and Bernie books, which Abrahams writes under the pen name of Spencer Quinn, are character driven mysteries and in the case of "A Fistful of Collars," the character of Bernie actually inspired the plot. "I was thinking about the character Bernie and how his ancestors lived in the Old West," Abrahams says. "That's been clear from references in the books and in many ways he hates what's become of it. I thought it would be interesting to put him in a Hollywood version of the Old West. That led to the idea of this troublesome movie star that they would have to babysit." Abrahams' writing process is to write from the "inside out" rather than the "outside in." That means that he starts with an idea and sees where it takes him, rather than plotting the whole book in advance of writing it. It leads to surprises for the author that translate beautifully into deeper characterizations of even minor or secondary characters.
more
sep21
Davis's Corner LLC, a foreign limited liability company, became the owner of the commercial property at 1446 Route 6, which includes the South Wellfleet General Store, on Sept. 7, according to the Barnstable County Registry of Deeds. The company paid $575,000 for the property. Todd Robichaud of 155 Strathmore Road, No. 12, Brighton is the resident agent of the company, which was organized under the laws of Delaware on May 15. The company registered with the state of Massachusetts on Sept. 4, according to state records. The property sold Aug. 9 at a mortgage foreclosure auction although then-owner Andrew Parent said after the auction that he had hired a lawyer to attempt to keep it. The 1-acre lot contains the general store, other retail space and a parking lot. The property sits at the easternmost end of the Cape Cod Rail Trial, and a post office, liquor store and two prepared food businesses are nearby. The general store dates from at least the early 1900s, according to Parent and local historical accounts. Robichaud has co-owned a home on Indian Neck Road in Wellfleet since 2002, according to town records. He was not available for comment Thursday.
sep21 Provincetown
The town's waste removal contract with SEMASS is nearing its end, and with it goes a sweet deal that the town has enjoyed for nearly 20 years. Like most Cape towns, Provincetown pays by the ton to dump its waste at SEMASS, a massive waste-to-energy plant in Rochester. Its current rate is $38.17 a ton, not including the $17 a ton it costs to transport it there. But according to Covanta Energy, which operates SEMASS, that figure is far below today's market rate of $75 to $90 a ton for dumping and it's likely to surpass $100 a ton by the time the town's 20-year contract expires in 2015. Now, facing the possibility of a three-fold increase in rates, town and regional officials are rushing to consider some waste removal alternatives. All Cape towns except for Bourne and Brewster are working together through the Cape Cod Commission to gather bids for waste removal and begin the negotiating process. Bourne has its own landfill, and Brewster negotiated a separate contract extension with SEMASS two years ago. The Commission received six bids from Waste Management, E.L Harvey & Sons, Interstate Waste Technologies, Sustainable New Energy, WeCare Organics and a partial bid from the town of Bourne's landfill. Proposals from waste removal giants Waste Management and E.L. Harvey that would cover both transportation and dumping came in at around $92 a ton, representing $37 a ton increase compared to Provincetown's current rates. But if Brewster's contract renegotiation with SEMASS is any indicator, that could be favorable to what SEMASS is willing to offer. Brewster accepted a 15-year extension from SEMASS in 2010 that increased its rate to $45 a ton for dumping alone through 2015, which will then jump to $70 a ton with small annual hikes through 2030. Two years later, the rest of the Cape is not bracing for the same deal. Officials expect SEMASS's new rates to come in around $80 to $85 a ton for dumping alone, said Richard Waldo, deputy director of the Provincetown department of public works. SEMASS opted not to submit a bid, but will meet with the Commission next month. What remains to be seen for Provincetown and the Commission is how many of their alternatives are truly viable options, and thus, what kind leverage it can bring to the bargaining table. In the world of waste removal, progress can seem to be in a perpetual stalemate with permitting, licensing and board approvals, making a deadline two years down the road seem more like next week.
more
sep21 Provincetown
It has been a busy and record-setting week for the Marine Animal Entanglement Response team from the Provincetown Center for Coastal Studies. In the past five days, the team has rescued six endangered animals, including two humpback whales and three leatherback turtles, one of which found itself entangled twice in a span of a few days, according to a statement. On Sunday, a commercial fisherman spotted a humpback whale caught in fishing gear off Jeffrey's Ledge, 25 miles east of the New Hampshire coast. Crews found the whale anchored in place with a line snarled around the base of its tail, but were able to cut the line and disentangle it using a sharp knife attached to a 30-foot pole.
On Monday, a boater spotted a humpback off Peaked Hill in Provincetown swimming with a buoy in tow, having caught a line in its mouth that wrapped around its head. The whale was disentangled after a number of buoys were attached to the animal to slow it and keep it near the surface. Then, a similar knife and pole were used to cut the line. Three leatherback turtles also were freed from four locations in Cape Cod Bay, near Provincetown, Truro and Dennis. Crews found line wrapped around the sea turtles' necks and flippers, according to the statement. One of the turtles, first entangled in Provincetown, was found snared again two days later off Sesuit Harbor in Dennis. Crews tagged two of the turtles. Meanwhile, the New England Aquarium dubbed another leatherback rescue from Wednesday at Pamet Harbor in Truro as "extremely rare," only happening "five times in more than 40 years," in which a leatherback turtle stranded itself on a muddy flat. The turtle was found Wednesday night by Massachusetts Audubon Society staff, who contacted the aquarium's Marine Animal Rescue Team, according to the aquarium. The turtle, which is 7 feet long and 655 pounds, was underweight and injured, but alive. Cape Cod's International Fund for Animal Welfare lent their dolphin stranding cart to move the heavy creature, while IFAW and Audubon staff, along with local volunteers, donated muscle. So far this summer, 12 turtles have been freed, according to the Provincetown Center for Coastal Studies and the aquarium.
more
sep21 Provincetown
Bill Evaul, the artist who created the white-line woodcut that graces the cover of the 2012 Tennessee Williams Festival program, is always involved, always creating and always planning his next project. His first solo gallery and studio in Provincetown at 347 Commercial St., which opened just in time for another annual event, the Portuguese Festival back in June, affords him ample open space in which to channel this energy, pursue his art and publicly share the process of his prints and paintings while they are in the making.
"It's wonderful - it's great - I love it," he says of his new digs. "I always had an idea of what would be the ideal studio. It would include a gallery up front, a clean, quiet space separate from the chaos of creation, with an oriental rug on the floor, nice walls for displaying my art, and a work area in the back, set apart yet accessible." Evaul enjoys looking out toward Commercial Street to catch glimpses of passersby, but most of all he loves making his one-of-a-kind white-line prints and showing visitors how it's done. "Having my own studio gallery means I can do my artwork, demonstrate my technique to the public and have an ongoing exhibition." Although the official Evaul Studios & Gallery sign has yet to be installed above the doorway, an air of welcome beckons on the threshold and permeates inside, where visitors can get close enough to Evaul and his artwork to admire, peruse and learn about his methods. A young art student from San Francisco engages him in a lively Q&A about printmaking techniques. Watching her pondering his work, Evaul perceives she is no ordinary gallery stroller. She asks informed questions; he responds graciously in great detail.
more
sep21 Provincetown
The bench trial of a woman charged with motor vehicle homicide in the death of 16-year-old Blake Packard ended in a not-guilty verdict after a single day of testimony. Erika Salloux, 44, of Cambridge, was on trial in connection with the July 14, 2011 crash on Route 6 that killed Packard. She had admitted to being the driver of the Toyota Scion that struck the teen as he was walking his bicycle along the highway. What was termed "inconsistent testimony" was heard concerning Van Hoof Packard's position in relation to the white fog line on the side of the two-lane highway at the time that he was struck. Ashlie Davis, 16, a friend of Packard's who was walking behind him at the time of the accident, testified, as did an accident reconstruction expert, Officer Duane Boucher of the Orleans Police Dept., and two drivers who witnessed the collision. Salloux did not take the stand. Following the testimony, Salloux's lawyer, J.W. Carney Jr., said he was not going to call an expert witness. A short time later Judge Thomas Kirkman handed down the not-guilty finding. Van Hoof Packard, a Florida resident, was a regular visitor to Provincetown, where his mother, Leslie Packard, resides.
sep21 Provincetown
For David Davis, the idea of collecting vintage news photographs from the 1960s and '70s started in Provincetown. In 1998, he opened the photography gallery he'd always wanted, the Schoolhouse Center for Art and Design in the East End. His former gallery director, Vietnam War veteran Larry Collins, organized an exhibition about war featuring prints of two famous photographs - one by Eddie Adams of the execution of a suspected Viet Cong guerrilla and the other by Nick Ut of a naked Vietnamese girl fleeing a napalm attack. Davis, who lived in Provincetown for 15 years and now lives in Sherborn, reacted so strongly to the images that he bought them on the spot. He and Collins, who now owns the Larry Collins Fine Art gallery in Provincetown, began to talk about how to assemble a collection of iconic news photographs. They made a list and began to search for them on the open market. Now, 12 years later, Davis has donated about 120 prints to the Worcester Art Museum. An exhibit of them - called "Kennedy to Kent State: Images of a Generation" - opens Sept. 29 at the museum. "I wanted it to be what I remembered and what influenced me," Davis said this week. He grew up in Wellesley sitting in front of the "Today" show eating breakfast and watching host Barbara Walters. Life magazine was always on the coffee table, the nightly news on the television. The photographs stretch from when Davis was in the fourth or fifth grade to his college graduation, from President John F. Kennedy's election in 1960 to when President Richard Nixon resigned in 1974. "That was a defining time for both of us," Collins said of himself and Davis. The photographs are prints that might have been in file drawers at newspapers or news magazines, taken by staff photographers or freelancers, Davis said. They became available for purchase when news organizations were digitizing their photography and dumping the prints, Collins said.
more
sep21 Brewster
The recreation department hopes to ask voters for $74,000 at the Oct. 29 town meeting to design and begin engineering on the proposed multiuse park behind the police station. While the long debate over dogs at Drummer Boy Park has dominated discourse in town the past two years, the "dog park" is only a subsection of the planned multi-use park. The park could include walking trails, bike paths, basketball courts, horseshoe and bocce ball pits, a playground, a skateboard park, badminton and volleyball areas and an open field for soccer, lacrosse, field hockey, football and such.
The selectmen have passed the ball over to the recreation department after they were unable to devise a viable plan for a dog park before the board of health banned dogs from Drummer Boy Park last spring. The recreation department estimates it would cost $60,000 for a full design for the nine- to 12-acre site and to complete engineering for phase one (the dog park, one or two basketball courts, skateboard park, horseshoe and bocce courts and some pathways and parking access). The additional $14,000 is for a topographic survey of the entire site. The firm of CDM Smith would do the work. These expenses will be listed under Article 3 (capital planning) at town meeting and would come from free cash. Roland Bassett of the recreation commission said he'd hold three public meetings for input before any construction. "We're hoping to do something next spring but I can't guarantee that," he said. Selectmen John Dickson suggested it would be nice if supporters of these projects, especially the dog and skateboard parks, could come up with funding that didn't involve the town, work could begin much sooner - without waiting for spring town meeting funding. There is litigation pending, Selectman Peter Norton pointed out, seeking to overturn the dog ban at Drummer Boy and he said it might be prudent to wait. The full parcel size, which includes the police station and parking lot, is 37.7 acres and Article 18 on the town meeting warrant would transfer a portion of the parcel to be determined by the selectmen to the department's control. That article requests $9,700 for a survey to divide and determine the exact dimensions.
more
sep21 Brewster
Forget sharks. It's the ticks that are shutting down recreation on Cape Cod. High deer tick numbers led to the shutdown of about 200 campsites at Nickerson State Park in Brewster last week. The Punkhorn Parklands have incubated a record tick population according to a recent survey.
"At the Punkhorn in Brewster the number was the highest we've seen in six years," said entomologist Larry Dapsis of Barnstable County Cooperative Extension. That's how long the service has been doing surveys - they calculate a "ticks per hour" rate. "We do a towel drag so we can compare tick abundance and the abundance in the Punkhorn was about 200 ticks per hour so if you spent one hour there in the woods you would've encountered 200 nymph-stage deer ticks. Usually there are 50 to 60. That's an all time high. There were some hot spots this year. The Punkhorn is typically where we find the most - it's always at the top of the list." Deer tick nymphs are quite small - about the size of a poppy seed - and they can carry diseases like Lyme or babesiosis. The tick's proper name is actually the black-legged tick and they feed on more small rodents than deer. There are more than 100 different hosts including many birds. The tick traverses three stages in its life - a larval stage after hatching from an egg, then it takes a blood meal (where it can pick up the bacteria that causes Lyme disease from mice, shrews or other animals carrying it) and molts into a nymph. It will take one more blood meal and morph into an adult. Since the adult imbibes two blood meals it carries a greater risk of having the disease. The females will also feed before laying eggs. All of the above takes two years with the adults most abundant in the spring, the nymphs more common in the summer and the larva prevalent in the fall before the adult numbers spike as nymphs molt in October/November.
more
sep21
Somewhere in Harwich a sea of bicyclists sporting blue spandex vests and riding two aside pulled to a stop. They parted as one of their own, on a recumbent bike, rolled through the middle on three wheels. "They fixed my chariot," Tiffany Jacobs said as she laughed and rode by. Jacobs, of Fayetteville, N.C., and a former member of the U.S. Air Force, was among about 40 bicyclists who rode 25 miles along the Cape Cod Rail Trail on Thursday as part of the Wounded Warrior Project's national Soldier Ride. The event captured the spirit of military culture, as no one, despite physical limitations or equipment malfunctions, was left behind.
On the first leg of their Cape tour, the veterans traversed the rail trail, starting in Dennis, wending their way through Harwich, Brewster, Orleans and Eastham, before finishing at Lecount Hollow Road in Wellfleet. At the end, riders were set for an afternoon in Provincetown and a whale watch. At 9:15 a.m. today, they ride again - this time along the Shining Sea Bikeway from North Falmouth to Woods Hole. After taking in a Red Sox game at Fenway Park tonight, they will ride in Boston on Saturday. The ride is part of a national effort to help veterans of the wars in Iraq and Afghanistan overcome their physical, mental or emotional wounds through a cycling experience. The goal is to help them gain confidence as they make the transition from rehabilitation to civilian life.
more
sep21
Elspeth talks with Chris Murphy of Nestwood Farm in Truro about pepper varieties-sweet and spicy.
An avid locavore, Elspeth lives in Wellfleet and writes a blog about food. Elspeth is constantly exploring the Cape, Islands, and South Coast and all our farmer's markets to find out what's good, what's growing and what to do with it. Her program airs on WCAI Thursdays at 7:30 on Morning Edition and 4:30pm on All Things Considered, as well as Saturday mornings at 9:30.
more
sep21
It's September. Ask a child about this month and you'll probably hear a sigh. School, after all, has begun and with it has come lessons and homework on the 3 Rs - reading, writing and 'rithmetic. Now ask a Cape Cod adult their opinion about the month of September and you'll probably receive a different reaction - a smile, maybe even a grin - as they extol the virtues of this narrow land after Labor Day. The first is Relief. Now longer are the highways filled with roaring traffic from tourists on their way to vacations, their yellow jeeps, scarlet sports cars and overloaded SUVS piled high with bikes and kayaks as they tailgate other motorists. Silence too, has replaced the squeals of cars careening around the sharp curves of back roads, terrifying local bikers, joggers and dog walkers. Nor are we likely to hear the sudden screech of a car stopping short as its driver peers at a street name or number on the way to a visit. Gone is the tribal beat of car speakers announcing the approach of teenagers riding past your house at night. Even the beer bottles and greasy food wrappers tossed along the road have disappeared. Our second "R" is Relaxation. September is one of the most glorious months of the year, that month when the temperatures remain mild, the days long, the ocean warm and the beaches less crowded. For that reason, many Cape Codders take a September staycation, a stay-at- home rest from entertaining summer guests, a time to enjoy the sea and shore on their own terms, minus crowds or the threat of cold weather. Few seasons are more pleasant to work in the garden than September, when the sun is weaker, the insects fewer and autumn blossoms - asters, chrysanthemums, marigolds - gleam. We also relish September's uniquely golden mornings, with their cooler temperatures that warm to the high 70s or low 80s later in the day, antidotes to the often unremittingly scorching days of summer. Recognition is the third "R" of a Cape Cod September - an awareness of our good fortune living here. Unlike urbanites and suburbanites, we don't have to travel miles or pay high hotel costs to enjoy the water or the beaches for a few precious weeks each summer, for they are available to us year-round. While personal life often moves along as memorably for us here as it does for those "off-Cape," the beat is gentler, more measured, less trendy than in the cities, serving as a sanctuary from the high stress of more densely populated places. In contrast to city or suburban life, Cape Cod offers residents "a momentary stay against confusion" about the events of our lives, as Robert Frost once wrote. The essence of a poem, he explained, "begins in delight and ends in wisdom." The same might be said about life here on the Cape - and especially in September.
more
sep20 Wellfleet/Truro
Truro artist Milton Wright painted mostly landscapes from the 1940s until his death in 2005. Wright used lots of color in his work, including green and purple and white in his grasses and red and white in his water. He described himself as a colorist, and his paintings, vibrant and full of color, certainly reflect this description. A retrospective show at the Cape Cod Museum of Art in Dennis presents these colorful works chronologically, showing his change in style from an artist heavily influenced by Matisse and Cezanne and the cubists to a more impressionistic style. An opening reception will be held from 2 to 4 p.m. Sunday, Sept. 23. Truro gallery owner Susan Kurtzman will introduce the show with a talk from 2 to 3 p.m. Thursday, Sept. 20 at the museum. The show runs through Nov. 18.
Wright took his first art class when he was seven years old at the Dayton Art Institute and, with family support, pursued a life of painting. In 1942 he graduated from Miami University in Oxford, Ohio, and after WW II went to Paris on the GI bill where he studied for two years at the Academie Julian, a respected and cutting-edge school for the arts. Only 50 years before Wright arrived, Matisse had studied there. This is where Wright developed his strong interest in atmosphere, light and shadow. Later, when he lived and taught in New York City, and lived in Truro, Wright continued to capture the landscapes around him. He mainly worked in oils, but also did watercolors, gouache and pen-and-ink drawings. Wright also happened to be the grand-nephew of the famous Orville and Wilbur Wright brothers and corresponded with his great uncle Orville regularly. He used to go into the local schools and talk about these interactions, bringing in letters and even pieces of a plane they had flown in, little bits of canvas and wood. These letters are now part of the Smithsonian collection. Kurtzman, who represents Wright's estate, is especially well-suited to introduce Wright's work at the show because in addition to her own knowledge of art - she earned a degree in design with a focus on art history and ceramics and owns Truro Fine Art Studio and Jobi Pottery - she also knew Wright. When she was the director of Truro's Highland House Museum in 2000, Wright was on the board and his wife was a volunteer. Kurtzman describes Wright as a "great big tall man, imposing, with big, bushy gray eyebrows" and says when he spoke, which wasn't that often, everyone listened. Also, in a running joke, no meeting was adjourned until Wright said it was. One member would say "Milt?" and he would say, "Meeting adjourned."
more
sep20 Nauset/Eastham
Based on the percentage of Cape and Islands 10th-graders scoring advanced on the Massachusetts Comprehensive Assessment System tests, the top traditional public schools and charter schools are neck and neck. MCAS scores, which the state Department of Elementary and Secondary Education released Wednesday morning, show Nauset Regional High School in North Eastham and Sturgis Charter Public School in Hyannis in the top three among 14 Cape and Islands high schools in English, math and science based on advanced scores. Nauset led the Cape and Islands high schools in English, with 69 percent of the nearly 200 sophomores who took the test last academic year scoring advanced. Sturgis followed with 60 percent and Falmouth was third with 54 percent. In math, Sturgis led the advanced list at 73 percent, followed by Nauset at 66 percent and Barnstable at 60 percent. Barnstable had the most significant change, up from 48 percent the previous year.
In science, Chatham had the highest percentage of advanced scores at 50 percent, up from 34 percent last year. Nauset followed with 39 percent and Sturgis with 36 percent. The state average for advanced scores in English and language arts, math and science were 37, 50 and 24 percent respectively. Massachusetts started the MCAS in public schools in an effort to meet standards required in the state's Education Reform Law of 1993. Students take tests in English and language arts, math and science each year in grades 3 through 8, and then again in Grade 10. The tests are scored advanced, proficient, needs improvement and warning/failing. A score of warning/failing is not considered a passing score. The state requires 10th-graders to achieve at least needs improvement on all three tests in order to graduate from high school. "We're very, very pleased across the board," Conrad Thomas, Nauset's principal, said about his school's scores. "I think it reflects the tremendously hard work that both our teachers and students are putting into their study."
more
sep20 Eastham
The following businesses and individuals were award-winners at last weekend's Windmill Weekend festival. Chowder contest: first, Fairway Restaurant; second, Van Rennselear's Restaurant; third Parker's Shipwreck Tavern. Parade: Commercial entries: first, Eastham Superette; second, Misty Hill Landscape and Design; third, The Chocolate Café. Organization and group entries: first, Eastham Painter's Guild; second, Pixies for Pets; third, Chamber of Commerce. Vehicle show: Best pre-1942 vehicle: 1939 Buick Century, Bob Gould of Harwich. Best post-1946 vehicle: 1963 Chevrolet Corvette Roadster, Dan Coppelman, Eastham. Best modified muscle vehicle: 1964 Pontiac Tempest, Kyle Morse, Eastham. Best stock muscle vehicle: 1971 Ford Mustang Mach`, Bick Budoin, Brewster. First place people's choice, 1924 REO Schoolbus, the Ellis Family, Sandwich; second place people's choice, 1971 Ford Mustang Mach 1, Rick Budoin, Brewster; third place people's choice, 1947 MGTC, Paul Messina, Wellfleet. Windmill Weekend Chairperson's choice, 1924 REO school bus, Ellis Family, Sandwich.
sep20 Provincetown
Erika Salloux stood crying in the hallway of Orleans District Court shortly after the trial Wednesday that released her from guilt in the death of 16-year-old Blake Van Hoof Packard. "I'm sure I'll never know the pain you've gone through," Salloux said to a member of the teen's family. A few minutes earlier, Van Hoof Packard's mother, Leslie Packard, his grandmother and his aunt had left the building in a rush, questioning Salloux's hiring of a high-profile defense lawyer. Attorney J.W. Carney Jr., who defended Salloux, is also defending Boston mobster James "Whitey" Bulger, who will stand trial next year on charges that he participated in 19 murders.
"What kind of people are they?" Cynthia Packard, the teen's aunt, said. At around 3:30 p.m., Judge J. Thomas Kirkman found Salloux not guilty of motor vehicle homicide by negligent operation and negligent driving. She was also found not responsible for a traffic citation of failure to slow. Salloux admitted at the scene, just after the crash, that she was the driver of the silver Scion that hit Van Hoof Packard at around noon July 14, 2011, as he walked his bike along Route 6 toward town. His friend Ashley Davis was walking behind him. Salloux, 45, is a professional organizer who owns a company in Cambridge called Living Harmony. Van Hoof Packard was a resident of Sarasota, Fla., where his father, Johannes "Joop" Van Hoof, lives. The teen was visiting his mother and her family for the summer. "This was a very difficult case," Kirkman said before announcing his decision. Prosecutor Joshua Gedraitis brought six witnesses to the stand and attempted to paint Salloux as a driver who failed to use "due care" when she hit the teen. Three witnesses, including Davis, recalled Salloux crying at the scene, apologizing and saying repeatedly, "I thought I had enough room." Carney emphasized that enough inconsistencies existed in eyewitness accounts to suggest reasonable doubt of Salloux's guilt. He also argued that the prosecution's accident reconstruction expert, Orleans Police Officer Duane Boucher, agreed that several scenarios existed that could have caused the crash. For example, Carney said, the teen could have accidentally stepped in front of Salloux's car. Before the accident, Salloux had 28 driving violations in her 27-year driving history in Massachusetts, state records show. During that time, she had to take a mandated driver retraining class twice, most recently in 2010. Nineteen of the violations were for speeding. Salloux's driving history was not brought up during the trial. The state Registry of Motor Vehicles suspended Salloux's driver's license July 20 and then revoked it indefinitely as an "immediate threat" on Sept. 27. The state agency typically waits for the outcome of any criminal proceedings before deciding on the reinstatement of an operator's license.
more
sep20 Provincetown
It has been a busy summer for the Provincetown Center for Coastal Studies (PCCS) Marine Animal Entanglement Response (MAER) team and an especially busy week. Over the past several days the team as freed six different endangered marine animals all caught or tangled in fishing gear and line. In all, two humpback whales were rescued--one 25-miles of the coast of New Hampshire and one off Peaked Hill in Provincetown, and three Leatherback sea turtles from four different locations in Cape Cod Bay (one unlucky sea turtle was actually freed twice, first off Provincetown, then off Dennis).
In each of the cases, MAER was called in after the entanglements were reported by mariners--both commercial and recreational. Each rescue was successful and the animal was set free. Two of the three sea turtles were tagged by rescuers in an effort to gather data about the species for researchers. Once again MEAER Director Scott Landry praised the mariners who discovered, reported and stayed with the animal until the rescue team arrived. "These disentanglements would not have been successful without the help of the fishermen, recreational boaters, the US Coast Guard, MEP, the Dolphin Fleet and Harbor masters from Provincetown to Dennis. In all cases these mariners stayed with the animal until we arrived, monitoring the animals' movements and guiding us quickly to their location. When you consider how endangered humpbacks and leatherbacks are these efforts can make a huge difference," Landry said. Mariners who spot an entangled whale or sea turtle are encouraged to call the team's hotline at 800-900-3622 or notify the Coast Guard, then stay with the animal until rescuers arrive.
more
sep20 Provincetown
"In memory, everything seems to happen to music." That's what playwright Tennessee Williams wrote in his classic "The Glass Menagerie." What would movies be without soundtracks, or musical theater without the orchestra? And life too, it seems, has music woven through it that evokes the essence of particular events. That connection between the word and music is the premise for this year's Tennessee Williams Theater Festival being held in Provincetown Sept. 20-23.
Each year festival curator David Kaplan takes Williams' work and pairs it with a theme ranging from "Williams in Provincetown" to "Under the Influence." At first the idea of centering the entire Tennessee Williams Festival around music may seem odd. After all, Williams was a playwright known for his groundbreaking use of language to convey emotion. But if you think about it, suddenly it all makes perfect sense. He grew up in the rural South, in a time before iPods and boomboxes and the constant barrage of sound and music we now take for granted. Into the silence of life music was a punctuation, one that meant something, that signaled a change or a hope or a fear. Whether it was a hymn escaping from the stained glass windows of a small church or a line of blues from some unseen musician in a juke joint down the road, the sound crept into young Williams' ears and into his soul. And like others in his generation, he listened to the radio at night when he was alone. Williams later moved to New Orleans and found music in the air everywhere, as life seemed to be a constant celebration, even of death. The disembodied sound of marching bands in parades floated on the air, and every open doorway in the quarter spilled out some jazz or blues. The powerful effect of music began to come back out of Williams as part of his writing, and Kaplan brings that to us this year. In his essay in the festival booklet, Kaplan says that "A Streetcar Named Desire" was the first movie to ever have a jazz soundtrack. It was a mix of visceral and abstract that came directly from Williams' desire to make "plastic theater" in the way that abstract expressionist painter Hans Hofmann taught his students to paint by using a push-pull of what seems oppositional but is actually completely unifying.
more
sep20 Orleans
The Federated Church of Orleans has scheduled Rally Sunday for Sept. 16 when the choir returns and children are welcomed back to Sunday School. "Thinking Outside the Box" will be the theme of the service and will include several participants in addition to the Rev. Sally Norris. The Chancel Choir will be returning under the direction of Betty Kelly, with special music composed and conducted by Richard Busch, a well-known composer, teacher and conductor who resides on Cape Cod. There will also be an all-church Ice Cream Social following church.
sep20 Orleans
There is something about small boats that turns grown men into big kids. John Fallander, Bob Nagle and Bruce Bohlen were all standing knee deep in the waters of Crystal Lake on a recent breezy day, controls in hand, staring intently at model sailboats cutting through the waters. Bohlen leaned to the right as his gleaming 33-inch white boat navigated a turn around a moored plastic bottle -set out expressly for practice. "I still find myself using body English to make them turn," he explained. The three, along with Bill Moore and Joe Cardito, have been coming out to the lake late spring and summer, having built the boats together in Moore's garage over the winter. They had met during sailing lessons at Orleans Yacht Club a few summers back and when lessons ended they hit upon another way to keep sailing. All the boats are basically the same - Victoria Yacht model sailboats - and Bill Moore, whom they call the Commodore, suggested some minor adjustments that didn't give any one boat an advantage. The skippers are basically the same, too. "We are all bad," said Nagle, chuckling, but not looking up as his boat skimmed across the lake. After an inauspicious beginning - "We put them in the water and found they leaked," said Fallander - they have improved over the last several months. And although the trio is self-deprecating the boats turn and take advantage of a nice breeze just as their larger counterparts would. Knowing how to sail is a prerequisite; the two levers don't steer. Two electric motors below deck control the rudder and the sail. "And the wind takes care of the rest of it," said Fallander. Because the principles are the same as in sailing the men occasionally run their vessels into each other, end up in irons, or experience other mishaps.
more
sep20 Brewster
It wasn't long after Scott Storr discovered musical theater that he started listening to the soundtrack for Jerry Herman's "Mack & Mabel." It soon became a favorite: "The score is just so terrific. It's got some really, really good songs in it." So Storr was surprised years later when he realized most people didn't know it nearly as well as Herman's "Hello, Dolly!" and "Mame" - if they knew it at all. He now has his chance to share the lesser-known gem with Cape audiences as the music director for the area premiere of "Mack & Mabel" at Cape Rep Theatre in Brewster.
But why is that musical relatively obscure? Herman opened the show in 1974 with stars Robert Preston and Bernadette Peters, and while it garnered eight Tony Award nominations, it played less than two months before closing. ("Hello, Dolly!" originally ran for almost seven years.) Some critics questioned the stars' chemistry; there also may have been trouble balancing the dark and light aspects, especially based on what audiences might have expected from Herman's past hits. "Initially, they may have been afraid to go too dark or too serious with the story," Storr says. "Forty years later, we accept that so much more than (audiences) might have then. 'A Chorus Line' hadn't happened yet." The title couple refers to silent-movie comedy director Mack Sennett and his romance with the often troubled, volatile star he created, Mabel Normand. But their story is not all seriousness, especially considering the world of Sennett's silent film comedies. The musical "is also very funny and very lighthearted, the music is just really fun and retro," Storr says. "But we can look at what this dynamic is between these two people and that's not just lightness and happiness. We have to find a way to (balance) that." Cape Rep, which prides itself on staging musicals not often produced, has considered "Mack & Mabel" before, Storr says, but it seemed the right time to pursue it when the planned "Funny Girl" had to be postponed because of a family emergency for one of the key players. As with other musicals done there, the show had to be quickly reimagined because of the Indoor Theatre's small stage. "A big musical in a smaller theater is such a different experience," she says. Even if people have had a chance to see "Mack & Mable" in one of its rare productions, she notes, "I don't think people have a chance to see this musical in a situation like this."
more
sep20 Brewster
A 16-year-old from the Latham Center in Brewster who disappeared during a field trip was found safely by authorities after an hourlong search, police say. The teenager and a few others were in Dennisport near Division Street and Route 28 just before 7:45 p.m. when she left the scene, police said. Police from Dennis, Harwich and a K-9 unit from Yarmouth searched the area. Authorities found the teen near Depot Road and Center Street in Harwich.
sep20 Brewster
I grew up in Brewster in the '70s and attended Nauset High School, where I learned a lot of the skills I have continued to practice my entire life. That is also where I learned to skateboard. We made skate decks in metal shop class and rode them in the school's parking lot. I bought my first urethane wheels at Nauset Sports and we would slalom in my parents' driveway using Cape Cod rocks as slalom cones. Now, 37 years later, when my family visits Grandma in Brewster, we still skate in our driveway and go to the Wellfleet skate park, which has one of the best skate bowls in the area. I commend the town of Wellfleet for its investment in the community. This past summer, we heard that Brewster is considering a skate park. I encourage the town to build a free-poured concrete park designed and built by a reputable skate park builder. Concrete skate parks are low-maintenance and durable. And, when built by experienced skateboarder/builders, they can be a safe yet challenging environment for the healthy self-expression that is skateboarding. I look forward to spending time with my family at the new Brewster Skate Park. (Letter by Jeff Farnum, Brewster)
sep20 Chatham
Finance Committee Chairman Ken Sommer was out of town during the Special Town Meeting and watching the video later on he felt that there was a lot that could have been said in opposition to the high school project that wasn't. He understood that by Town Meeting's rules when voters supported calling the question, debate ended. So he, and vice chair, John Crea, sent out a multi-page mailing to voters that laid out all the reasons why the school project shouldn't go forward. But in doing so, the duo, who were acting as private residents, ran afoul of the state's rules. The mailing didn't convince enough people to vote "No" as the $64.7 million project passed at the ballot box in both Chatham and Harwich, but it did generate the ire of some in the community. The controversy prompted the two to contact the state Office of Campaign and Political finance and they were told they did need to file a form noting they had formed a committee about a ballot question, which they promptly did. Sommer said they knew they had to file information on the money they spent, which he said they will do within the 30-day requirement, but didn't realize they were considered a committee. Jason Tait, spokesman for the state, said any group of two or more is considered a committee and, although he couldn't comment on a specific instance, he said the form should have been filed before money was spent. There are no penalties, he said, unless the committee doesn't file the financial information. Some people in town, including a few peers on the finance committee, think the two overstepped their bounds and at least one resident, John Geiger, has asked the two to resign from the finance committee.
more
sep20 Harwich
A 30-year-old Harwich woman was seriously injured early this morning in a head-on crash on Orleans Road. Nicole Fox, 30, was flown by Medflight helicopter to a Boston area hospital. Her condition and the name of the hospital were not immediately available. The accident happened around 1 a.m. near the intersection of Orleans Road and Cove Road. When police and a rescue crew arrived at the scene, they found two cars in the road, each with significant front end damage. Fox had to be extricated from her car by firefighters using the hydraulic tool .Jaws of Life. The driver of the second vehicle, John Roberts, 23, of East Longmeadow, was taken to Cape Cod Hospital in Hyannis for treatment of his injuries. His condition was not immediately known.
more
sep20 Harwich
The MCAS data released today show the Cape Cod Lighthouse Charter School has addressed previous disappointments in their students' performance on the state-wide testing system, most especially in Mathematics. CCLCS student performance in Grade 8 Mathematics improved significantly from 2011 MCAS results. In 2011, the charter middle school had 16% of its students in a failed/warning status for Grade 8 math. This year that number dropped to zero. The school also increased those with proficient status from 27% to 33% and advanced status from 31% to 38%. Benchmarked against Nauset Regional Middle School, CCLCS has 11% more students scoring advanced in grade 8 math but 11% fewer in proficient status. Nauset Middle School shows 7% of its eight graders in a failed/warning math status, an improvement over 10% in 2011. In Grade 8 English Language Arts, CCLCS back-slid from 33% advanced in 2011 to only 26% proficient in 2012. Nauset Middle dropped from 36% proficient in 2011 to 32% in 2012, however NRMS improved from 5% failed/warning last year to zero this year.
more
sep20 Harwich
Briana Potter has been shopping at Shaw's since she started her business, New England Gardens in South Harwich over two decades ago. "I was 19 then and it was my favorite place to shop," she says grinning from ear to ear. The Harwich Port store has been her favorite ever since. Recently, her customer loyalty paid off when she won a $1,000 shopping spree in the Shaw's sweepstakes contest.
Her husband Jay admits she played the game with enthusiasm and she played to win. "When we went off Cape, she wanted to shop at Shaw's to get difference sweepstakes tickets. She figured they were different batches from the ones on the Cape." She also enlisted the help of her parents and grandparents who donated their tickets to her. And she got her teenage daughters, Hannah, 13 and Sydney, 14 to help by reading off the long, tiny codes so she could enter them online. "I did the first sweepstakes and it was fun. I miss those kinds of things. It's fun to collect the tickets and research what items to buy to get extra tickets. My daughters had fun too," she says. But she was disappointed that she didn't wing anything in the first sweepstakes and became disenchanted. When the second sweepstakes came along, she says she rededicated herself to it. Potter admits she drew the line at asking strangers for the tickets they didn't want at the cash register. "I played the game to the end. I must have entered 50 codes and made the girls sit with me while I did it," she says. A week later her phone rang. "She thought it was someone soliciting so she hung up," says Jay. Fortunately, Shaw's kept calling her. Finally Briana answered the phone. When the person on the phone told her she had won a $1,000 shopping spree, she thought someone was playing a joke. "She asked me which store I went to. I told her I was a loyal customer for years and I know every employee there and that I deserve it!! They were very pleasant," says Briana. When she went to the store to claim the two $500 gift cards, the employees were thrilled someone local won.
more
sep20 Harwich
Coastsweep volunteers, with the help of the Harwich Conservation Trust cleaned up Harwich beaches Saturday, joining thousands of other volunteers who scour beaches, river banks, and marshes in search of trash. The Coastsweep program is organized by the Massachusetts Office of Coastal Zone Management and the Urban Harbors Institute at the University of Massachusetts, Boston.
sep19 Wellfleet
Affordable housing advocates in Wellfleet are offering a grant of $125,000 to one person of moderate means who wants to buy a new home. The "Buy Down Program" will be offered by the Wellfleet Local Housing Partnership and the Wellfleet Housing Authority to lower the price of a house, help with repairs and pay to record a deed restriction guaranteeing that the property will stay affordable. Applicants for the grant have to meet certain income limits and can not have owned a home as a principal residence for at least three years. Completed applications must be received by Oct. 22, and the award is expected to be made in November. More information is available by contacting Gary Sorkin at garywellfleet@yahoo.com or at 508-349-7547, or Paul Pilcher at paulpilcher@comcast.net or at 508-349-5114.
sep19 Wellfleet
Robert Finch is a nature writer living in Wellfleet. 'A Cape Cod Notebook' won the 2006 New England Edward R. Murrow Award for Best Radio Writing. Robert Finch has lived on and written about Cape Cod for forty years. He is the author of six collections of essays, most recently "The Iambics of Newfoundland" (Counterpoint Press), and co-editor of "The Norton Book of Nature Writing." His essays can be heard on WCAI every Tuesday at 8:30AM and every Wednesday at 5:45pm.
sep19 Wellfleet
BerryMeyer Productions presents its inaugural production, Noel Coward's famous comedy Blithe Spirit, directed by Adam Berry. Blithe Spirit opens Thursday, October 11th, 2012 and runs through Sunday, October 28th at The Julie Harris Stage in Wellfleet, Mass. Tickets may be purchased at the Wellfleet Harbor Actors Theater box office, by calling (508) 349-9428 or visiting www.what.org.
While working on a novel about the occult, Charles Condomine decides to get a feel for the 'real thing' by inviting Madame Arcati, an eccentric medium, to hold a séance at his house. Her 'other-wordly' efforts inadvertently summon the ghost of his first wife, Elvira, who has been dead for seven years. Mayhem and hilarity are inevitable when Elvira and Charles' new wife Ruth don't exactly co-exist. BerryMeyer Productions is a performing arts company aiming to uphold the tradition of quality theatre and performance that has enriched and sustained the unique community of Provincetown, the "birthplace of American theatre", for many years. BerryMeyer Productions is a new collaboration between Adam Berry, Ben Berry, and Tessa K. Bry; each of whom are familiar to the local audience, and over the past decade have contributed considerably to theatre on the Outer Cape.
more
sep19 Nauset/Eastham
Playing their fifth home game out of six to start the season, the Nauset boys soccer team made quick work of one of their Atlantic Coast League rivals on Tuesday, defeating the Sandiwch 5-1 to raise their record to 4-0-2 to start the season. "It was a good home win, but certainly not our best effort," said Warriors coach John McCully who said a little sloppiness in the midfield was their only blemish.
Their main offensive weapon was captain Cody Savonen, who had a hand in all five Nauset tallies, scoring three goals and assisting on the other two as Will Boyd and Sam Walters scored the other Warrior goals. But it was the play of the Nauset defensive backs that received the most praise from McCully. "Our back four have been rock-solid; they've been the backbone of this team so far this season." Along with Boyd, McCully pointed out the play of Jason Fancy, Hunter Maher, Hunter Keyes and Adam Huber. Ranked 12th in the state by boston.com, coach McCully said the team has played well, but nothing has been determined and the real test comes when the team has to play their ACL counterparts on the road.
sep19 Truro
Coast guard crews helped disentangle a leatherback sea turtle near Truro on Monday.
A good Samaritan reported the sea turtle tangled up in lobster gear just after 1:40 p.m. A crew launched from Provincetown assisted members from the Massachusetts Environmental Police and the Provincetown Center for Coastal Studies and freed the turtle within 20 minutes. "It was a successful interagency response," said Chief Warrant Officer James Deal, a Sector Southeastern New England situation unit manager. "We responded quickly with our local agencies to free the sea turtle as quickly as possible."
sep19 Truro
A crew from Coast Guard Station Provincetown, a team from the Provincetown Center for Coastal Studies and the state Environmental Police worked together to free an entangled leatherback sea turtle on Monday.
At about 1:40 p.m., watchstanders from the Coast Guard Sector Southeastern New England Command Center received a report from a good Samaritan stating that he had discovered a sea turtle caught in lobster gear off the coast of Truro. A crew from Station Provincetown scrambled to the scene aboard their 25-foot Defender Class Boat, joining Environmental Police officers and personnel from PCCS in the rescue effort. The turtle was successfully disentangled within 20 minutes of the responders arriving on scene. Chief Warrant Officer James Deal, a Sector Southeastern New England situation unit manager, described it as "a successful interagency response."
sep19 Truro
sep19 Truro
Habitat for Humanity is looking for volunteers to help with a house to be built on Yellow Brick Road. Volunteers are needed to do construction as well as help with registration and refreshments. All levels of experience are welcome. This will be the 80th house the nonprofit agency has built on Cape Cod. The purchasers of the house contribute 250 to 500 hours of labor alongside volunteers. Each property has a deed restriction that requires the house, if resold, to be priced as affordable housing. The land was donated by Highland Affordable Housing. More information is available from Dawn Walnut at 508-362-3559, ext. 16, or dawn@habitatcapecod.org.
sep19 Truro
The grapes received a sound squashing from dozens of little feet as children crowded the barrel at Truro Vineyards' annual Grape Stomp, a highlight of Truro Treasures Weekend, on Sunday. Clear, sparkling weather, almost as sparkling as the wine served at the wine bar, drew a crowd to the popular event, which also featured fare from local restaurants and jazz music provided by Moby Dick & the Wailers and Frank & Chev.
Kids had their fun cut out for them between the grape stomp, hula hooping, craftsmaking and photo booth. The three-day festival kept the town bustling, with a few new events, including a string concert at Chapel on the Pond and a giant paperback book sale, thrown into the mix. The recurring arts and crafts fair at Truro Central School and antique car show at the community center proved popular, once again, and you couldn't have asked for nicer weather for the annual Golf Tournament at Highland Links.
sep19 Provincetown
The library trustees are throwing a party in October. Their annual fundraiser will be 4 to 7 p.m. Oct. 6 at the public library at 356 Commercial St., with "Barnacles and Brine" jazz by Zoe Lewis, food and a cash bar. The library is located in the building that was once the Center Methodist Episcopal Church, which was built in 1860. The library has nearly 40,000 items as well as more than 30 works of art from the town art collection. The cost of the benefit is $25 per person. For more information, contact the library at 508-487-7094 or email Matthew Clark at mpclark@provincetown-ma.gov.
sep19 Provincetown
Sea surface temperatures from Cape Hatteras, N.C., to the Gulf of Maine were the highest ever recorded from January through June, federal officials said Tuesday. Above-average temperatures were pervasive, from the ocean's floor to the surface, across the region and outward beyond the continental shelf, according to the National Oceanic and Atmospheric Administration Northeast Fisheries Science Center. The average sea surface temperature exceeded 51 degrees Fahrenheit during the first half of 2012. The previous record high was in 1951. The average has typically been lower than 48 degrees Fahrenheit in the last three decades. This will have a profound impact throughout the ecosystem. In the same time period, for example, the annual spring plankton bloom was long and intense along the Northeast, and the bloom started earlier and lasted longer than average. "That goes along with what we observed in Cape Cod Bay in the winter," Charles "Stormy" Mayo, who heads the right whale habitat studies at the Provincetown Center for Coastal Studies, said Tuesday. "It was an unusual winter. We saw some differences in the zooplankton. The right whales came into Cape Cod Bay the earliest in the history of our work, since 1984. In this complex world, you can never say this is because the temperature has changed but it's not a hard conclusion to come up to." Sea surface temperature measurements are based on satellite remote-sensing data and long-term measurements from aboard ships. Historical records from shipboard data date from 1854. Ocean bottom temperatures in 2012 were the warmest since 2001. Atlantic cod distribution in the Gulf of Maine continued a northeasterly shift, which federal officials said is expected in response to the warming of an ecosystem. Cod haven't shifted as much as other species, such as hake, but that could change with warming waters and changes in ocean circulation patterns, the NOAA center said. About half of 36 fish stocks studied in the Northwest Atlantic Ocean have been shifting northward over the past four decades, with some disappearing from U.S. waters, the center said.
more
sep19 Orleans
Bob Prescott, who heads up Mass Audubon's Wellfleet Bay Wildlife Sanctuary, may have another career opportunity as a Realtor - for reptiles. More than three years ago he stood on a recently cleared sunny patch of ground near Henson's Cove and said the restored site might as well have a sign that says "Terrapins nest here." Turns out the threatened turtles agreed and over the last few years they have created a subdivision of sorts. Kris Ramsey, administrator for the Orleans Conservation Trust, said the numbers of diamondback terrapins nesting in the neighborhood had jumped from two in 2010 to six this year. Researchers believe that one of those turtles is only about eight years old, which means that it is likely she chose the trust's land off White's Path as the spot to raise her first family. Late last month, volunteers from the trust and Audubon, re-released 13 terrapin hatchlings - after they had been weighed, measured and marked - on the seven-acre site because it is considered ideal habitat for the turtles and is near a spot where they have virtually disappeared. "Probably the most threatened population of diamond-backed terrapins on the Cape is in the River in Orleans," Prescott said earlier. "It's a remnant population, hanging on by a thread." He also said the White's Lane Conservation Area is probably the most significant potential terrapin habitat in the whole Pleasant Bay system. The project was funded through a grant awarded by the state Division of Fish and Wildlife Landowner Incentive Program and a local landowner adjacent to the parcel and was done by Wilkinson Ecological Design. Volunteers were out once, sometimes twice, a day monitoring the nests.
sep19 Orleans
The council on aging is sponsoring a Jazz and Latin Mixer with Carol Wyeth and Fred Boyle on Wednesday, Sept. 19 from 11 a.m. to 1 p.m. On the menu is Chef Eric's Famous Meatloaf, mashed potatoes and tomatoes parmesan, assorted cheesecakes and coffee and tea. People are asked to purchase tickets in advance at the senior center, 150 Rock Harbor Road. The cost is 10.
sep19 Chatham
The epic great white shark catch-and-release effort continued off the coast of Chatham on Monday, as a team of scientists and fishermen aboard the research vessel Ocearch hauled in a whopper. Crews were successfully able to catch, tag and release a 16-foot mature female great white they named Mary Lee, according to expedition leader Chris Fischer, who named the shark after his mother. The fish tipped the scales at 3,500 pounds, heavier than a small sedan. "This very impressive animal came right up to the ship and was very inquisitive," Fischer said Tuesday from the ship. "There was quite a game of cat and mouse to get the shark to take the bait."
The great white shark is a federally protected species, and the crew on board the Ocearch is operating under a National Marine Fisheries Service permit issued to state Division of Marine Fisheries shark expert Greg Skomal. The team uses a hook to haul the shark onto a platform, where it can be tagged and tested before being released. Mary Lee is the second great white shark that the team on the Ocearch has been able to catch and tag since coming to Cape Cod waters in early September. She is about 1,000 pounds heavier than Genie, another female who was caught and released Thursday. "You do feel the history in the air when you're standing next to a shark like this," Fischer said. "It's a humbling moment when you're doing something that has never been done in this area before in an effort to save one of the ocean's most important and charismatic fish." Both Mary Lee and Genie were outfitted with three different types of tags when they were caught about three miles off the coast of Chatham. The sophisticated instruments allow scientists to track the sharks' movements and study other important data such as their tail-beat frequencies and speed through the water. The information may be able to show patterns that give scientists more insight about where these white sharks give birth and breed, according to Skomal. During the captures, crews also drew blood from the great whites and took tissue and bacterial samples in addition to applying the three kinds of tags. "It's nice to be able to double your sample size, and that's just what we did," said Skomal, who has also been working with Cape Cod Sharkhunters to tag great whites closer to shore.
more
sep19 Harwich
About 100 people left Tuesday night's jam-packed board of selectmen meeting grumbling and booing after the decision to transfer a liquor license to Stop & Shop on Route 137 was postponed after 2½ hours of public hearing. "I think it was an abomination of justice," said Elaine Ostrander, who is related to the owners of Harwich East Liquors. "(They) did not allow justice to go through."
Representatives from Stop & Shop pulled the plug on their request for an all alcoholic beverages license, currently held by Pleasant Lake General Store, moments before the board was about to vote. The board voted 3-1 to accept the supermarket's withdrawal after the public hearing. Glenn Alberich, an attorney representing the owners of the East Harwich Liquors, who were among a number of local business owners out in force to voice their opposition, said the selectmen were clearly going to knock down Stop & Shop's proposal and that the decision to pull it at the last minute means the supermarket chain can return with a "beefed up" offer. "They need to stop trying to put a square peg in a round hole," Alberich said of Stop & Shop. He added that the town and its residents clearly didn't want the supermarket to be able to sell liquor, and that the store, which already sells liquor in three of its other stores across the state, should look elsewhere. A recent change in state law allows retailers to possess five alcohol licenses, up from three. The supermarket already sells alcohol in North Quincy, Malden and Hingham. Throughout the public hearing, residents, business owners, other package store owners and town officials voiced opposition and support, saying that they either didn't want their large supermarkets in the booze business and had multiple concerns about security and community impact, or that they supported free enterprise and welcomed the transfer. Brewster Selectman John Dickson said his board Monday night voted 4-1 to raise concerns over the transfer. "For Stop & Shop, this is a drop in their bucket," he said. "For some of the local business owners, this is their bucket."
more
sep19 Harwich
Celebrating their 11th year giving back to the Harwich community, the Harwich Port Golf Course is expecting a record crowd for their annual Harwich Fire Association/Harwich High School Spirit Club golf tournament. The tournament, slated for Saturday, Oct.13, is $35 for nine holes and $55 for a 18 holes, with various contests, such as longest drive, closest to the pin and a putting challenge also on tap.
Started following the September 11th attacks in 2001, the tournament has raised thousands of dollars for the Fire Association and Harwich Spirit Club, including more than $6,800 last year alone, and the number of golfer taking part has doubled from nearly 100 the first year, to more than 200 expected this year. "After the attacks, the New York Fire Department was overwhelmed with donations, so they recommended communities give back locally, so that was the initial thought in starting the tournament, but it's grown in leaps-and-bounds both in involvement and popularity. It really is a win-win for the everyone involved," said Harwich Port Golf Club Superintendent and General Manager Bob Kingsbury. "The proceeds go right back into the community and that's what its really all about." Also heavily involved is the Harwich Spirit Club through the high school. "We get about 20-25 students who come and donate their time, helping out around here in whatever we need to have done. They serve food, clean up, and lend a hand wherever needed." The Spirit Club assists in non-school budget items, such as paying for police and fire details at sporting events, or the annual school 'lock-in'.
more
sep19
sep19
DISPOSITIONS in court 9/12, 9/13, 9/17
KELLY, Amy, 53, Ogunquit, Maine; admitted sufficient facts to violating a protective order July 22 in Provincetown, continued without a finding for six months, $300 costs.

O'NEILL, Timothy, 32, 2795 Herringbrook Road, Eastham; assault and battery and resisting arrest June 22 in Eastham dismissed.

VIGLIANO, Daniel, 27, 50 Lots Hollow Road, Orleans; guilty of two counts assault and battery with a dangerous weapon and assault and battery Jan. 13 in Dennis, 18 months Barnstable County Correctional Facility with six months to serve and the balance suspended, two years probation.

BUCKLES, Ryan, 27, 22 Anthony Drive, Orleans; assault and battery, May 23 in Orleans, dismissed.

COOPER-WILLIAMS, Leroy II, 26, 355 North Sunken Meadow Road, Eastham; assault and battery, May 26 in Eastham, dismissed.

NEWTON, Kenneth, 50, 24 Candy Lane, Harwich; admitted sufficient facts to assault and battery of a police officer, May 25 in Harwich, continued without a finding for six months, $300 costs and $50 fee.

ACKERMAN, Craig, 35, 210 West Road, Wellfleet; assault and battery and assault with a dangerous weapon, May 5 in Wellfleet, dismissed.

CLEMENTS, Joshua, 33, 897 State St., Brewster; admitted sufficient facts to possession of morphine, possession of Percocet and larceny of less than $250, June 28 in Brewster, continued without a finding for two years, $50 fee.

HIRSCHHORN, Christina, 50, Miami Beach, Fla.; assault and battery, July 30 in Chatham, dismissed.

MESERVE, Beth, 42, Attleboro; assault and battery, Aug. 16 in Provincetown, dismissed.

ARRAIGNMENTS in court 9/10, 9/12, 9/13, 9/17
PELTONEN, Kristen, 56, 55 Skaket Beach Road, Orleans; OUI, negligent driving and another traffic violation, Sept. 9 in Orleans. Pretrial hearing Sept. 19.

SCHMIDT, Phillip J., 36, Wellfleet; possession of heroin with intent to distribute and conspiracy to violate drug laws, Sept. 8 in Eastham. Pretrial hearing Sept. 26.

BERRY, Eric, 20, 66 Depot Road, Harwich; seven counts breaking and entering in the nighttime to commit a felony and larceny of a value more than $250 Aug. 9 in Dennis. Pretrial hearing Oct. 11.

NARDONE, Joseph, 33, 25 Capt. Percival Road, Yarmouth; OUI Sept. 12 in Brewster. Pretrial hearing Sept. 24.

DIBBLE, Carla, 30, 75 Zona Drive, Brewster; violating a harassment protection order, Aug. 23 in Orleans. Pretrial hearing Sept. 24.

MORLEY, Robert, 52, Pine Plains, N.Y.; OUI and another traffic violation, Sept. 14 in Wellfleet. Pretrial hearing Oct. 26.

SARGENT, Isaac, 34, 76 Kelly Way, Wellfleet; unarmed robbery and assault, Sept. 14 in Brewster. Pretrial hearing Sept. 26.
more
sep18 Wellfleet
Wellfleet police and fire departments responded to a report of a pedestrian vs. motor vehicle accident at Route 6 and Old County Rd at 1:45 p.m. Monday, Sept. 17. A male victim, unidentified this time, was struck by a vehicle operated by Karl Fehrle, 91, of Chatham. The victim was transported to Cape Cod Hospital with unknown injuries. The accident is under investigation by the Wellfleet Police Department.
sep18 Wellfleet
A bicyclist suffered minor leg injuries after he was struck by a motor vehicle at Route 6 and Old County Road this afternoon, a fire official said. The unidentified man was taken to Cape Cod Hospital in Hyannis after the 1:45 p.m. accident, according to fire officials. The bicyclist was struck from behind by a vehicle operated by Karl Fehrle, 91, of Chatham.
more
sep18 Wellfleet
Stephen Haven, professor of English and director of the master of fine arts in creative writing program at Ashland University, will read from his third book of poems, "The Last Sacred Place in North America," at 7 p.m. on Wednesday, Sept. 19, at the Wellfleet Public Library. The book, which elegizes the WW II generation, was selected as winner of the New American Press Poetry Prize.
sep18
Who in the local theater world knows more about ghosts than Adam Berry? He's been traveling the country for the past couple of seasons as a regular on Syfy network's "Ghost Hunters" (after winning the spot via Syfy's "Ghost Hunters Academy"), so he's got this topic cold. Berry is bringing that expertise, and his long theater experience, to directing a new Halloween-season production of Noel Coward's "Blithe Spirit," the first show by a new production company he's formed with Ben (formerly Greissmeyer) Berry and Tessa K. Bry.
BerryMeyer Productions will stage the "paranormal farce" Oct. 11-28 at Wellfleet Harbor Actors Theater with Ben in the gender-bending role of Elvira, the ghost of the first wife of novelist Charles Condomine. Charles is working on a novel about the occult and invites eccentric medium Madame Arcati to hold a séance at his house. Elvira returns to earth after seven years, which complicates matters with Charles and his new wife, Ruth. Ben gave another gender-bending performance this summer working with Bry in "A Midsummer Night's Dream" at Payomet Performing Arts Center in North Truro. Also in drag will be Scott Hayes as Madame Arcati. The rest of the ensemble includes Jacob Ford (Charles Condomine), Astranada Gamsey (Edith), Whitney Hudson (Ruth Condomine) and Lacey Waite (Mrs. Bradman). BerryMeyer Productions was formed as "a performing arts company aiming to uphold the tradition of quality theater and performance that has enriched and sustained the unique community of Provincetown, the 'birthplace of American theatre,' for many years." Shows of "Blithe Spirit" are at 8 p.m. Thursdays through Saturdays Oct. 11-27 (except Oct. 20) and Oct. 21 and 28 at the Julie Harris Stage, Route 6 in Wellfleet. Tickets: 508-349-9428 or www.what.org.
more
sep18 Wellfleet
Singer-songwriters, duos, trios, quartets, musicians of all breeds and backgrounds are welcome to perform at the Feed Your Live Open Mike night at Wellfleet Preservation Hall Wednesday, Sept. 19, starting at 7 p.m. The event is held every month on the third Wednesday; this time it will be hosted by Don Boivin and Bert Jackson. Sign-up is at 6:30 p.m.; anyone signing up after 7 p.m. will be on a space-available basis. A cash bar with beer, wine and snacks is included.
sep18 Eastham
The Community Development Partnership has been working to provide affordable housing and to help small businesses get started and keep going for years, but now it's dropped anchor in a new field: fishing. The partnership has $250,000 available for loan to small fishermen on Cape Cod to be used to purchase allocations of groundfish, skate or monkfish. The money came from the National Oceanic and Atmospheric Administration which awarded $1 million to the state Division of Marine fisheries. The DMF in turn selected the CDP to administer the loans on Cape Cod. "They put out an RFP [request for proposals] to the Massachusetts community to see who was interested and we were the only ones to apply," explained Sheila Hoogeboom the CDP director of business and credit programs. "They don't pay you to advertise it but we wanted to do it. We feel it will be a help to fishermen." The monies were awarded on Aug. 3, and so far the CDP has no takers, since the fishing season is well underway and allocations are all active. When the fish stop biting or getting swept up in nets, Hoogenboom expects to get some nibbles at the loan program. One advantage of the loan program is that fishermen don't have to put up their home or boat as collateral - they just have to demonstrate an ability to fish. "They have to be ready to fill out an application which has a lot of personal financial information and there are eligibility criteria they have to meet and then it goes to the loan committee and they approve them based on their ability to fish so they might get $2,000 or $30,000," Hoogeboom said. The financial info is primarily to assure the CDP that the fisherman has the means to get out on the water and an adequate business plan. "When they land the fish they settle up with us," Hoogeboom emphasized, "so the payments are related to when they fish." In federal waters fish are allocated by quota, or at least the ones in the program are, and quota reductions over the years have made it difficult for some fishermen to go out as their allocations are too small. Many fisheries are now managed by fishermen-run cooperatives, "sectors", which receive an allocation of fish and the members divide that up. The Cape Cod Commercial Hook Fishermen's Association manages a fixed gear sector. "We only charge a 2 percent interest fee," Hoogeboom pointed out. "There's no application fee. We try to keep them on the water and fishing." Anyone interested should give the CDP a call at 508-240-7873. They're based in Eastham at Main Street Mercantile and the offices are open by appointment.
more
sep18 Truro
sep18 Truro
The next installment in the Highland House Museum's series of Wednesday evening talks features Tor Hansen, Truro artist, author and naturalist, at 7 p.m. on Wednesday, Sept. 19. Hansen will speak about the significance of butterfly ecosystems and diversity as addressed in his book "Butterflies Across Cape Cod." Admission is free. Donations are tax-deductible and gratefully accepted.
sep18 Truro
Gregory Hischak, poet, playwright, musician and graphic artist, will read from his latest book of poems, "Parts & Labor," at 6:30 p.m. on Wednesday, Sept. 19, at the Truro Public Library. The book includes a theater piece, "Poor Shem: A Play for Three Characters and a Photocopier," which Hischak and two actors will read. Hischak's writing has appeared in such publications as the Atlanta Review, Bellingham Review, Green Mountains Review and Mid-America Poetry Review. His play "Crows Over Wheatfield" was nominated for a 2008 Pushcart Prize, and his play "The Center of Gravity" was the 2010 Winner of the Clauder Prize for New England Playwrights. He co-curates the Poetry Session reading series in West Dennis and lives in South Yarmouth.
sep18 Provincetown
State marine fishing regulators have stopped short of ordering town officials to end catch limits for squid fishing at the town pier. But the state pointed out in an Aug. 28 letter to Provincetown Public Pier Corp. board of directors Chairman Lee Ash that it believes the town is wrong. At the same time, town counsel has advised the corporation's board that apart from a slight adjustment in wording, the new rule could withstand legal scrutiny. In late June, the board endorsed a rule that says any activity that lands five or more gallons of squid per vehicle per day is commercial and should be licensed as such. That would include a state commercial saltwater fishing license, a business registration, a $500 dealer's off-loading permit purchased from the pier and other credentials. In late June, the board endorsed a rule that says any activity that lands five or more gallons of squid per vehicle per day is commercial and should be licensed as such. That would include a state commercial saltwater fishing license, a business registration, a $500 dealer's off-loading permit purchased from the pier and other credentials. "It would be chaos if every town had their own rules on every species," said DMF Deputy Director Dan McKiernan Monday. "We want to play nice with the town, and we hope they reconsider those rules." At this time of year, the hook-and-line squid fishing off the town pier is dwindling. But it was a squid-jigging feast earlier in the summer, so much so that Harbormaster Rex McKinsey recommended new rules to the board to control the frenzy. Squid jigging has traditionally been a family outing, where a five-gallon bucket was more than what most families would haul in, according to McKinsey But the last two years have drawn fishing parties that leave with buckets and plastic bags full of squid, he said. Pier officials suspect those squid are being sold commercially and without proper credentials, including the off-loading permit. Currently, there are no size or possession limits on squid in state regulations. Nearly all the squid landings come from trawlers fishing offshore with mesh nets, according to the state's letter. Federal laws governing commercial squid trip limits don't provide an opportunity for the state to adopt similar limits for shoreline anglers, the letter said. Generally, the hook-and-line squid fishing off the town pier is seen as negligible and not a concern for the overall health of the squid population, the letter said. That doesn't really help at the local level, McKinsey said Monday. The state, in turn, has recommended that the pier corporation use other ways to regulate use of the pier, such as parking restrictions and preventing the use of large equipment or containers. "I think this is an ongoing piece of work with the Division of Marine Fisheries," McKinsey said.
more
sep18 Provincetown
A tribute to attorney and former town Moderator Roslyn Garfield will be held from 2 to 5 p.m. Sept. 30 at town hall, 260 Commercial St. Guests are asked to bring remembrances to share from 2 to 4 p.m. A reception will be held from 4 to 5 p.m. The public is invited. Garfield, 91, died June 21 in the house on Commercial Street she bought in 1956. Her life partner, Phyllis Temple, died in 2007. Garfield served 18 years as town moderator, from 1985 to 2003. She represented the town on the Cape Cod Commission from May 2004 to October 2009, and served on several town boards. Garfield also offered important guidance and stability as a board member of the Fine Arts Work Center and the Provincetown Center for Coastal Studies, leaders from those nonprofit agencies said in June. She advocated for the rights of artists, women and people who needed assistance. Garfield also led by example as an openly gay woman in the 1940s, '50s and '60s, according to civil rights activist Urvashi Vaid. Garfield served 18 years as town moderator, from 1985 to 2003. She represented the town on the Cape Cod Commission from May 2004 to October 2009, and served on several town boards. Garfield also offered important guidance and stability as a board member of the Fine Arts Work Center and the Provincetown Center for Coastal Studies, leaders from those nonprofit agencies said in June. She advocated for the rights of artists, women and people who needed assistance. Garfield also led by example as an openly gay woman in the 1940s, '50s and '60s, according to civil rights activist Urvashi Vaid.
sep18 Provincetown
Changes made to Provincetown's recycling policies more than a year ago are being revisited by town officials who say there is still plenty of room for improvement. The department of public works completed its pilot program for singleeam recycling last fall, which allows residents to discard almost all recyclable items together in a single bin. Gone are the days of sorting out separate bags for plastic, metal, glass and paper. The change was made, at least in part, to make recycling more convenient for residents and reduce the town's overall waste output, said Sherry Prada, operations director for the DPW. But more than a year later, some town officials still aren't satisfied with the results. "We are definitely under-recycling," said Lydia Hamnquist, a member of the town's recycling and renewable energy committee. "We could be saving a lot of money." One reason, according to the committee, is that the change to singleeam recycling may not have been adequately spread to all the stakeholders in town. While most residents are likely aware of the change, Hamnquist said, it is the shorter-term summer visitors who collectively account for a large source of waste and who probably weren't addressed. In response, the committee has put together an updated brochure on the town's recycling dos and don'ts and is imploring hotels and inns to help spread the information to guests. Along with the move to singleeam recycling, the brochure highlights other notable changes to the recycling process. For example, cardboard - the only recyclable item that must be separated from the rest - cannot be tied up or have string of any kind attached. Stacks of newspapers also cannot be tied with string because it clogs the machines used to process the materials. An increase in energy-saving fluorescent lights has also made it a committee priority that people know not to trash or recycle the toxic bulbs street-side. The brochure notes that the bulbs, which contain mercury, should be returned to a hardware store or deposited at the Provincetown Transfer Station.
more
sep18 Orleans
People are invited to stop by and meet staff and volunteers who work with Big Brothers Big Sisters of Cape Cod at Snow Library Tuesday, Sept. 18, from 4 to 6 p.m. Learn more about becoming a Big Brother or Big Sister for a child on the Lower Cape or how to refer a local child to the program. For more information call 508-771-5150.
sep18 Orleans
Last week, selectmen were presented with a petition, signed by 1,020 citizens, that asks them to "suspend, withdraw or abandon" the town's centralized sewer project. The petition was given to the board by Douglas Pluciennik and is largely the work of Mary Hartley, a neighbor of Namskaket Marsh, as well as the current Tri-Town Septage facility - the site of the proposed sewage treatment plant. She has spent the last several years pointing out what she sees as significant environmental concerns with the amount of effluent entering the sensitive marsh. A number of studies have said that the marsh will not be harmed by the project, but many disagree with that assessment. The petition also asks the selectmen to "apply adaptive management practices to conduct a town needs assessment, identify local pollution hot spots, prioritize necessary remedial actions, implement cost effective solutions and monitor and evaluate the results." Following these steps will be result in best management practices that will unite the town in a "cooperative effort to address our water quality problems," the petition reads. The board accepted the petition, but made no comments. Selectmen are in the throes of debating how, or if, to move ahead with the wastewater project in light of how the community seems to be split in its support.
sep18 Orleans
Selectmen and finance committee members have a joint public hearing set for Wednesday, Sept. 19, at 6:45 p.m. at town hall. The hearing is scheduled in accordance with Orleans Home Rule Charter to solicit public priorities in upcoming fiscal years and there will be an opportunity for residents to provide input prior to the selectmen issuing their operating budget guidelines for fiscal year 2014.
sep18 Brewster
The town will host an award ceremony for the recipients of the U.S. Coastal America Partnership Award from 1 to 4 p.m. Friday at the Cape Cod Museum of Natural History. The award is for the Stony Brook Salt Marsh and Fish Passage Restoration Project, which also includes the Lower Mill Pond Dam and Fish Passage Improvement Project and the Freeman's Pond Salt Marsh Restoration Project. Altogether, the entire project will restore 41 acres of impaired salt marsh and 3,300 feet of fish passage to 386 acres of river herring habitat in five lakes in the Stony Brook watershed in Brewster, according to a press release from the town. The Coastal America Partnership award is the only award of its kind presented by President Obama's administration for on-the-ground environmental restoration partnerships. Stony Brook's is one of only six teams nationwide receiving the award this year.
sep18 Brewster
The Brewster Historical Society is hosting a jewelry and accessories sale as a fundraiser Oct. 19 and 20. "Jewels, Jangles and More" will be held at the Old Manse Inn, 1861 Main St., Brewster. Jewelry, scarves, hats, gloves, belts and more can be previewed on Oct. 19 from 4 to 7 p.m. at the "Preview and Buy Night," with a wine-and-cheese reception at $10 per person. The sale will be Oct. 20 from 11 a.m. to 3 p.m. On both dates there will be a free evaluation and purchase of silver, gold (from 10 karat to 24 karat), rings, earrings, sterling silver tableware, pins, bracelets, class rings, etc. Payment will be made on the spot. Call Sandra at 508-896-3128 to arrange for drop-off or pickup.
sep18 Chatham
sep18 Chatham
Recreational boaters as well as commercial fishermen returning from a day offshore altered their course Sunday to spend a few minutes gawking as they passed the big Alaskan crab boat anchored 3.1 miles off Chatham. Several vessels stopped entirely as the 126-foot Ocearch's two-story forklift moved slowly across its decks, bearing a large wooden platform used to lift captured sharks out of the water for tagging and study. Ocearch expedition leader, fisherman and TV personality Chris Fischer had hoped the unique hydraulic lift would see as much use in Cape waters as it did this spring in South Africa, where his team hooked and hoisted more than 40 great white sharks.
Unfortunately, the private nonprofit organization's operations off Chatham have attracted more curious humans than sharks in the 12 days since it set out from New Bedford with the goal of hooking and tagging 10 to 20 great whites. So far, they've caught two, including one Monday night, but on Sunday they came up empty-handed. While environmental conditions, or just plain luck, might come into play, state Division of Marine Fisheries shark expert Greg Skomal suspects great whites here haven't reached the population density seen off South Africa, California or Mexico. But standing on deck early Sunday, Fischer said he was encouraged that his team had been able to hook and tag a 15-foot, 2,500-pound female on Thursday. He believes even one great white fitted with one of his satellite tags can lead scientists to its breeding and spawning grounds - information that could lead to safeguards. The great white shark is a federally protected species, and the crew on board the Ocearch is operating under a National Marine Fisheries Service permit issued to Skomal. Skomal has spent the past few weeks alternating between the Ocearch and his now three-year project with Cape Cod Shark Hunters to tag great whites with acoustic devices that ping buoys placed around the Outer Cape, as well as satellite tags that archive information about environmental conditions and the animals' movements. He's had his most successful year with 20 tagged sharks, although four were repeats. "That's a meaningful amount of data," he said. He christened the great white caught Thursday by Ocearch with the name Genie. "It's a robot-fish," Skomal quipped, referring to the sophisticated technology that shark now carries.
more
sep18 Chatham
sep18 Chatham
Hello Houston from the city of Chatham. In Barnstable County. In the state of Massachusetts. I like to stay in places with interesting names, and how would you ever beat Barnstable for that? I've been curious about this strange piece of real estate ever since I first studied a U.S. map. It pokes out into the Atlantic like the raised arm of some kind of ragged monster. I see him making a fist (or a claw), with the elbow bent at a 90-degree angle. This old town, Chatham, sits at the bottom of the elbow bend. I've read somewhere that Thoreau, who did some of his roaming on Cape Cod, wrote that Chatham was located at the "crazy bone" of the Cape's elbow. Before I go to a place I've never been, I always conjure up a picture of what it looks like. And I'm frequently wrong. About Cape Cod, I was wrong in spades.
I figured it would be almost desertlike. Low-growing, scraggly bushes. Squatty, gnarled trees. Lots of nearly bare land. Why not? The Cape sits out here in the ocean. Appears to be floating in salt water. Unprotected from high winds and storm tides. Well. From what I've seen of it so far, Cape Cod is the opposite of that. Tall trees, everywhere. All manner of vegetation, and sometimes it looks almost tropical. I don't remember Thoreau telling me about all this greenery. Maybe it wasn't here when he was walking on the Cape. Evidently, all of New England is a lot greener than the mental image I had. When we drove out of New York City on Interstate 95, I anticipated getting a look at the countryside of Connecticut, Rhode Island, Massachusetts. But I saw little but trees the entire way. Solid wall of green, both sides of the pavement. Might as well have been rolling through East Texas on one of those roads through the Big Thicket. This city of Chatham, where we've parked for a while, is what we'd call plenty old in Texas. Buffalo still were grazing along Buffalo Bayou when Chatham was incorporated in 1712. The latest Chatham population figure I can find is 6,625. I'm told the number goes up to 20,000 in the summer when tourists and second-home owners are here. So we're late, since the summer season ends on Labor Day. I don't know how many souls were left when we first got into town, but they were all driving up and down Main Street looking for a place to park. Chatham is a pretty town. Rows of splendid two-story homes, either gray or white, with shingled siding and shuttered windows and wood shingle roofs and manicured yards showing flowers still in bloom. I'm told most of these homes stand empty all winter. So we've come to a summer place. Harbors and bays and beaches and huge fresh-water ponds and inlets and outlets and forests of masts on anchored sailboats. And wonderful cool weather. Wikipedia says geologists believe that eventually erosion will put all of Cape Cod underwater. This is not supposed to happen for "thousands of years." We plan to be here only a few more days, so I've decided not to worry about that.
more
sep18 Harwich
The Harwich Ecumenical Council for the Homeless has been contracted by the towns of Dennis and Truro to deliver the popular Housing Rehab Program. The council will team up with the Community Development Partnership to deliver the program, which will help approximately 50 families address critical safety, energy and code issues for their homes. The program delivers housing rehabilitation funds of as much as $35,000 per household to qualified residents of Dennis, Harwich, Provincetown, Truro and Wellfleet. This year, grants also will be used to fund investor-owned properties with units that provide housing for income-qualified tenants at affordable rents. For more details go to the ecumenical council's website, www.hech.org, or call 508-432-0015 or email rehab@hech.org.
sep18 Harwich
As part of the Harwich Cranberry Harvest Fest, the Harwich Half-Marathon is approaching the 1,000 limit for the Sept. 30 race through the streets of Harwich. The race weekend will kickoff with a 3-mile Fun Run on Friday night, starting at 7 p.m. with refreshments after the race at George's Pizza.
On Saturday, a Race Expo will be held at the high school on Oak Street from noon until 4 p.m.. Race packets will also be available for pick up during that time period. Race-day will start with another expo and packet pick up from 9:30 a.m. to 11:30 a.m with a noon race start time expected. The start and finish of the 13.1-mile race is once again at the front of Harwich High School, located at 75 Oak Street. For more information on race, go to baevents.com/harwichhalfmarathon.
sep18
Police across the Cape are taking part in the Drug Enforcement Administration's National Prescription Drug Take Back Day from 10 a.m. to 2 p.m. Sept. 29. At no charge and with no questions asked, people can bring unused or expired medications for proper disposal. At no charge and with no questions asked, people can bring unused or expired medications for proper disposal. At no charge and with no questions asked, people can bring unused or expired medications for proper disposal. To check participating police departments, go to https://www.deadiversion.usdoj.gov/SEARCH-NTBI/.
sep17 Provincetown
It happens in the darker reaches of Provincetown's streets, away from the lights of Commercial and Bradford. But when an unlit bicycle passes in the night, is it an eerie charm accorded by the town's peculiarity or a potential safety hazard with someone to blame? According to state law, it's simply illegal. Riders at night who aren't equipped with a front white light and rear red light or reflector from 30 minutes after sunset to 30 minutes before sunrise are technically at risk of a $20 fine, but the law is currently seldom enforced.
If Police Chief Jeff Jaran and Town Hall's newly formed bicycle committee have their way, it won't have to be. "Everyone has recognized in this community that there are more and more bicycles on the road," said Jaran, emphasizing that the department's priority for the issue is education. "We've got to be very careful that we don't all the sudden flip the switch and start stopping bikes and issuing tickets." Police recently completed a 17-day bike safety program during which officers made 165 stops for bicycle infractions, including bikes riding at night without lights. No citations were issued in the program, which was aimed specifically at increasing public awareness for bike laws rather than enforcement. But some residents are hoping that increased accountability comes sooner than later. B.J. Pont, a resident of the far West End - where even Commercial Street becomes obscured after nightfall - has had several close calls with bicycles while walking the street at night. In one incident, a bicycle accidentally drove directly between him and his dog, momentarily yanking the dog before his leash was ripped from his hand. "It's completely dark in that stretch," he said. "And the problem is, all of a sudden there are people whizzing by me that don't see me." It's these kind of incidents that have Pont and others wondering whether bike rental companies in town should be playing a larger role in public safety by helping to better ensure that their customers are complying with the law. None currently offer bikes that are pre-equipped with lights that would meet the law. Gale Force Bikes has lights available for rent at an additional $10 per week, while P'town Bikes and Arnold's Bicycle Shop sell lights that customers can keep for an additional $12 to $18.
more
sep17 Provincetown
Capt. John wants to offer a Sandwich to Provincetown ferry service. Ferry would save Cape tip visitors the 70-mile drive through Cape Cod. Robert Avila, owner of Captain John Whale Watching and Fishing Tours in Plymouth, asked the Sandwich Economic Initiative Corporation for permission to have a booth at the Sandwich Marina with a telephone and permission and to use the deep water dock space along the Cape Cod Canal directly in front of the Cape Cod Canal power plant.
He also said he would consider running a ferry service from the Sandwich marina to Provincetown. Avila already operates a Plymouth to Provincetown ferry. Mr. Avila told the group that his business, which is currently based in Plymouth, services 75,000 customers a year; people who, in turn, spend money at area restaurants and stores. He also said that he hires approximately 100 people throughout the summer, providing jobs for people from college age to senior citizens.
more
sep17 Provincetown
She went from a cramped cubicle in a corporate office to a rustic wooden shed on the water on MacMillan Pier. For Shirl Roccapriore, the way to the pier has been both challenging and rewarding. Roccapriore is now the proud renter of a seasonal trap shed the Provincetown Public Pier Corp., which manages the pier, installed five years ago. The idea behind the sheds, according to the Trap Shed Program mission statement, is to "specifically address the needs of emerging artists in the arts and crafts community," and Roccapriore could be a poster child for the program.
All summer long she has been out on the pier and, as per the requirements of the shed rentals, she is a working artist doing her craft, exhibiting mostly nautically themed work. She also has a kid's table, with miniature easels, where kids can paint and get a quick art lesson from a professional artist, not only a working artist but also one sharing her trade. "I love being out here," Roccapriore says. "This is like living the dream, this is old Provincetown." Roccapriore didn't arrive in Provincetown ready to hawk her wares on the pier, however. After graduating with her bachelor's degree in graphic design from Paier College of Art in Hamden, Conn., Roccapriore got a job in the "hot seat" at a graphic production house in North Haven, Conn. She was working long hours, producing high-end scanning and color-corrections, preparing files for press for companies like Victoria's Secret, Coca-Cola and Bloomingdale's, to name just a few of the heavy hitters with whom she worked. After 12 years of this, Roccapriore got "totally burned out and quit with no back-up plan. I just knew I had to leave," she says. At the age of seven, when she took her first adult painting class, Roccapriore knew she wanted to paint. Of the year she quit her corporate gig, Roccapriore says, "I let a lot of things go." She submerged herself in the fine arts, studying pottery, filmmaking, sculpture, painting and screenwriting. In 1999, she moved to Provincetown, joined the Provincetown Art Association and Museum, and began meeting, and learning from, artists in town. She took classes with Lois Griffel at the old Cape Cod School of Art, Lillian Orlowsky, Sal Del Deo, Selina Trieff, Robert Henry, and Cynthia Packard, to name a few. For Roccapriore, the town and her new social circle "felt like home."
more
sep17 Orleans
The Odd Fellows is a group with an image problem. The problem? No one seems to know who they are and what they do. Heck, most people don't realize that women can be Odd Fellows, too. Armed with plans for a gorgeous new addition, and a pledge of matching funds from the town, they are ready to move forward; all they need are more members and more funds. The building, which has already gone through extensive renovations, thanks to the town of Orleans and their own funds, is currently host to many regular events. There's an open mic night once a month, lawn concerts, AA meeting take place there three times a week, and many other gatherings. The Odd Fellows want the building used, and they want people to become members. Bob Snow, who has been a member for decades, says at one point the Odd Fellows was a bustling group with more than 150 members. Now, they are down to about a dozen regulars with only about six or seven who attend meetings regularly. They are in the process of trying to become a non-profit, which would allow them to apply for grants, and allow donors to deduct their donations. The addition they want to build includes a large patio area, a more accessible building for physically challenged members and guests, and a finished third floor where members could hang out and play pool on the circa 1903 pool table. "We envision the building and grounds as a place that people can rent for parties, weddings, and other events," says Noble Grand (current president) Bill Wordell. "There was a time they had bean suppers and lots of other gatherings, we'd like to get back to that." The Odd Fellows is a group in transition and in search for what their future looks like. The group has a long history of altruism and doing good. When it was founded in England in the 18th century, charitable acts were far less common, and that is where the name, Odd Fellows came from - they were considered odd. The Odd Fellows landed stateside in 1819, forming their first charter in Baltimore. The Orleans chapter is number 132 in the country. With such a long and rich history the members would like to see continue. But, with so few members it's hard for them to take on too many projects, but the energy and interest is there to want to move forward in a big way. They twice a month: the second and fourth Wednesday of the month at 7 p.m. The annual dues are only $25 a year.
more
sep17 Orleans
There are 12 art galleries in town, 10 of which are in the village center; there are also 12 restaurants, nine places featuring local artisans, several historic buildings and varied cultural opportunities downtown. All told there are 60 spots in the village center that meet the state's criteria for a cultural district and if you include places close by, such as Eldredge Field- with Pops in the Park - and the historical society's meetinghouse, there are a dozen more, Town Planner George Meservey told selectmen last week. The bevy of cultural attractions, the support of several groups, and the possibility of state grants convinced selectmen to have Meservey continue with the application process. If accepted Orleans will join 10 communities in the Commonwealth that have a cultural district - only one of those, Barnstable Village, is on the Cape. "It will be a real boost for the business community," said Mary Corr, executive director of Orleans Chamber of Commerce. Meservey said the goals of a district include: attracting artists and cultural enterprises, preserving and reusing historic buildings, establishing the district as a destination, creating jobs and increasing property values. Resources outside the district's boundaries, such as Odd Fellows Hall and attractions in East Orleans will be listed separately.
more
sep17 Orleans
As parks and beaches superintendent for close to 40 years, Paul Fulcher has seen the Atlantic smash through the barrier beach three times, which is remarkable, as he would have had to have started work in 1836 to see four breaks. After the last breach, across from Chatham's Scatteree Landing in 2007, Fulcher made a bet with an eminent coastal geologist that the beach wouldn't fill in, as the researcher thought, but would remain open. "He still hasn't delivered that cup of coffee," said Fulcher with grin.
It is difficult to find anyone who knows more about the beaches, and the town, than Fulcher who retired last Friday after being with the department since September 1975. "Over the course of his 37 years with the Orleans Parks Department, Paul has faced some of the most difficult and vexing challenges imaginable on Cape Cod," said Sims McGrath, selectman and chairman of the parks and beaches commission. Among those, McGrath lists: the aftermath of Hurricane Bob (and several of his siblings), the Halloween Gale (a.k.a the Perfect Storm) the December 2005 wind storm that blew down many trees, blizzards that dropped more than three feet of snow, the grounding of the Eldia, various breaks and over-washes on Nauset Beach and Spit, disappearing and re-appearing boulders on bay-side beaches, the management of thousands of summer revelers in hundreds of over-sand vehicles, the ever-evolving requirement to manage and monitor shore birds and, most recently, the appearance of great white sharks. "I have every confidence that the staff Paul trained will keep things at parks and beaches operating as they have for years, but I am also certain that we won't get through next week before someone will say, 'I know Paul would have the answer to that... 'Oh, darn! Can't ask him now, can we?'" McGrath said. Fulcher was born in Eastham in 1951, the descendant of a true washashore, he said, as his great- great- great-grandfather washed ashore in a shipwreck off Nauset Light when he was a 15-year-old cabin boy. Fulcher's family moved to Chatham when he was second grade, but he spent so much time rambling around Orleans that when he graduated his yearbook said he was going to start a taxi service between the two towns.
more
sep17 Orleans
As the Orleans Community Playground Project comes closer to reality with the build dates of Sept. 26-30 quickly approaching, volunteer effort becomes even more important to the project's success, organizers say.
Orleans residents and contractors Fred Perreault and Paul Tassi have already dedicated innumerable hours to the new playground being built behind the elementary school. Both men are on site almost daily: Perreault as tools captain and Tassi as materials captain. Both were part of the team that built the first Leathers Playground when their own children were younger, and are volunteering again 25 years later. "The last playground really touched my heart and I wanted to do it again," Tassi said. To volunteer call Dawn Varnum at 508-237-0216, or log onto the website www.orleansplayground.com. There is a form for volunteers with a list of committee members listed as well. Financial donations may be mailed to Orleans Community Playground, 46 Eldredge Park Way, Orleans, MA 02653 or the website can accommodate a credit card.
sep17 Brewster
rent Vernon, a musician, writer and ventriloquist will appear in Brewster on Sunday Sept. 23, at the Northside United Methodist Church. The church will hold an ice cream social at 4 p.m. followed by the concert at 5 p.m. Vernon and his sidekick Sam, will entertain everyone especially the kids with Christian music and stories for about an hour. He has performed all over the world and each of his concerts is a potpourri of energetic, challenging, and hope-filled music. The concert is free. The church is at 701 Airline Road in Brewster. For information call 508-385-8622.
sep17 Brewster
Sailing's in her blood, says Brewster resident Martha Hufford, a spirited 77-year-old who bicycled across sections of Europe, hiked up and down the Grand Canyon in her younger days and still rides a bicycle around town. Since 1987, she's spent nearly three years plus a small fortune cruising the world on Cunard luxury liners. The cost? "I stopped counting after $100,000," she says.
For 1,000-plus sailing days that included four world cruises, she was honored for her loyalty last month at a cocktail party hosted by the Queen Mary 2 captain as the Cunard flagship skirted the Norwegian coast. Amidst scores of passenger-guests, including an accompanying 13-year-old grandson, Capt. Chris Wells cited Hufford's extraordinary cruising record and presented her with a floral bouquet and global time clock. Seated near a coffee station outside the ship's Internet café the next day, the native Cape Codder enthusiastically elaborated on her longtime "love affair" with the elegant shipboard lifestyle. "It was nurtured by my father's enthusiasm for the sea and those celebrated ships we'd see on piers lining New York's Westside Drive - ships like the Queen Mary, Aquitania and Normandie," she says. "For years we've had sailboats. After the dog died and I found myself divorced following a 24-year marriage to a landlubber, and my two sons were grown and married, I decided to reward myself with my first Atlantic crossing on the Queen Elizabeth 2. Since that fateful year, I've never let a year go by without some time cruising." Her hobby earned her Diamond status, the top tier of Cunard's four-level loyalty program for previous passengers, qualifying her for discounts on some cruises, priority boarding, invitations to officers' cocktail parties, complimentary dinner at one of the à la carte restaurants and free Internet service. Above all, though, it has opened the door to many of the world's wonders, brought new friends, provided entertainment galore, healthy relaxation, enriching lectures and an opportunity to showcase her own classical singing in passenger talent shows. She has degrees in vocal performance from the University of Arizona, Hufford says, and has sung at charitable and religious events near home, never professionally, though.
more
sep17 Chatham
Saturday, Chatham Orpheum Theater invited
folks to contribute to a time capsule of memories on the eve of the beginning of interior renovations to the building. The theater was purchased by a nonprofit group whose goal was to return a movie theater to downtown Chatham. In less than a year, $2.2 million was raised to buy the building which was most recently a CVS, but years ago, a movie theater.
more
sep17 Chatham
After selectmen and the finance committee spent a few hours talking about projections, debt, a level-funded budget and revenue forecasts, Selectmen Len Sussman suggested they start thinking beyond the numbers. "What is sustainability?" he asked rhetorically. He said that word had been brought up in recent discussions, in meetings of the summer resident taxpayers, for instance, and it would be valuable to take some time in future meetings and define it. What may be sustainable in the short-term, may not be going forward, others have suggested. Using Sussman's comments as a jumping off point, finance committee member Jo Ann Sprague said the boards, and the wider community, should also decide how much debt Chatham wants to take on, instead of moving forward project by project. What is an acceptable ratio of debt per capita for Chatham, she asked, is it more than others communities, as some have suggested? Talk of debt prompted finance committee member Norma Avellar to ask selectmen to think ahead to the town's future connection with the sharks that are turning up with greater frequency just offshore. She said a shark research facility has been suggested and she thinks that it would make sense to have it in Chatham. And although a research center would "certainly have a financial impact" other endeavors harnessing the interest in white sharks could be moneymakers. Florence Seldin, chairman of the board of selectmen, agreed, adding the subject may be a good one for the new economic development committee to sink its teeth into.
sep17 Chatham
Rebecca Bassett answered the door at The Belfrey Inne, expecting her boyfriend with coffee. Instead, she was jolted into a cross-Cape adventure, complete with a blow-up sword, a buried treasure chest, hidden clues and the ultimate ending of a wedding proposal on the beach while strangers applauded her answer. Bassett and her boyfriend Timothy Joyce had already talked about marriage. Dating since last year, the 30-somethings knew they wanted to wed. But a five-hour odyssey, laid out by Joyce with the help of local businesses (and other strangers), wasn't on her radar. "That day he caught me completely by surprise," Bassett said about July 21.
That day, Joyce left the couple's room at the Sandwich inn 15 minutes before the knock on the door, saying he was going to get coffee. The day before, the couple celebrated a friend's wedding in Bourne, and the pajama-clad Bassett was still half asleep when she flung the door open. What she found was innkeeper Christopher Wilson holding a kid's pirates bag filled with a blow-up sword, a key, treasure map and other goodies. Joyce was nowhere to be found but left a card, complete with a 12-stanza poem containing a clue about what to do. "I was so excited and just concentrating on the clue," said Bassett, a pharmaceutical saleswoman in Boston. The mysterious note urged her to stay at the inn until 8 a.m. What she didn't know was Joyce was traipsing across the Cape, setting up clues for his love to find. Joyce picked some of the couple's favorite hangouts and restaurants as places to leave clues. Joyce grew up visiting family on the Cape, and Bassett was born and raised in Chatham. About two weeks before he unleashed his plan on Bassett, Joyce called the businesses to see if they would take part in the treasure hunt. Joyce, an executive recruiter in Connecticut, taped the square green cards in place about 30 minutes before Bassett was supposed to arrive. He left balloons near each card to help her find them. The first card hinted at where the next clue was located. He left money for Joyce at some places to eat or get a coffee. At Lighthouse Beach in Chatham, Joyce explained to the beach patrol why he was burying a treasure chest eight inches into the sand, with a balloon tied to the hidden box. When the balloon disappeared a bit later, one member of the beach patrol found the treasure, buried it again and marked it with an orange cone. Digging into the sand shortly before noon, a thought raced through Bassett's mind. Her boyfriend must have buried a diamond ring in the sand. As she pulled the treasure chest from the sand, her cell phone rang and it was Joyce. He waved at her from the beach parking lot. She immediately started sprinting across the beach towards him, her old clues and some of her bag's goodies strewing along the beach. Joyce had one last destination for her. She found him on the beach at Morris Island. The two raced to each other and hugged. After a short walk, he proposed and she eagerly said yes. A cluster of beachgoers, clued in by Joyce earlier, applauded.
more
sep17 Harwich
"Mama and Her Boys," the new musical playing at the Harwich Junior Theatre, often feels like a hodgepodge of other musicals. In fact the show steals (or should I say, borrows) from a wide variety of sources including "Mama Mia!," Guns N' Roses and even Lady Gaga. That's not necessarily a bad thing. I mean, "Moulin Rouge" borrowed from scores of other sources and was, at the very least, consistently entertaining. I think that was partly because of the musical numbers and partly due to the ingenious plot. (I admit I'm a sucker for stories about depressed writers). "Mama and Her Boys" has maybe the thinnest storyline of any musical I've ever seen which I don't fault it for as it is a musical revue. As the Oxford Musical Encyclopedia reminds us, a musical revue is a "topical theatrical entertainment consisting of a series of scenes having a central theme but no plot." I suppose the proper thing would be to accept the genre on its own terms and forget the transparent setup about the neurotic mother and her two sons in favor of the brilliant performances. Still, I wonder if the play would have been better as a full-blown musical with a fleshed out comic storyline rather than just a revue. For example, the backstory about Mama and her failed marriage to the boys' father told in colorful dialogue would have been a welcome substitute for at least one of the songs. That's not to suggest any of the songs are badly performed. Indeed, both Wendy Watson, who plays Mama, and Ethan Paulini and Christopher Sidoli, who play her boys, have remarkable voices. I won't soon forget their rendition of Guns N' Roses' "Sweet Child of Mine," which they transform into an elegiac ballad about the pain of growing older. I can't say they do the same for Lady Gaga's "Born This Way," but then they're mostly using that song for comic relief. I suspect that "Mama and her Boys" is a labor of love for Watson, Paulini, and Sidoli who conceived and created the show together. As performers they're top notch, but as creators I would challenge them to push themselves further. Why not try to write some snappy comic dialogue to fill in the dead spots between songs? They might find themselves with a full-blown musical on their hands rather than just a revue.
more
sep17
DISPOSITIONS in court 9/7, 9/10
BLACKMON, Marjorie, 53, Cumberland, R.I.; domestic assault and battery, Sept. 6 in Provincetown, dismissed.

GIORDANO, Zoe, 39, 690 Commercial St., Apt. 16B, Provincetown; admitted to sufficient facts to shoplifting over $100 on July 18 in Orleans. Probation until Sept. 6, 2013; stay away order, counseling, $50 victim/witness fund.

GILL, Christopher, 22, Eastchester, N.Y.; assault and battery, Aug. 2 in Provincetown, dismissed.

LAROSKI, Robert, 37, 97 Route 28, Harwich; being a fugitive from justice on a warrant, Aug. 30 in Dennis dismissed; defendant rendited to California.

MCNAB, Susan, 64, Boston; admitted sufficient facts to operating a motor vehicle while under the influence of alcohol (OUI) and another traffic violation, Sept. 8 in Truro, continued without a finding for one year, 45-day license loss, $1,847.22 costs and $50 fee.

SPIEGEL, Brooke, 21, 50 Gingerplum Lane, Eastham; admitted sufficient facts to OUI and negligent driving, Sept. 9 in Chatham, continued without a finding for one year, 45-day license loss, $1,597.22 costs and $50 fee; not responsible for another traffic violation.

ARRAIGNMENTS in court 9/10
ALBANESE, Michael, 36, 2450 Herringbrook Road, Eastham; possession of heroin with intent to distribute and conspiracy to violate drug laws, Sept. 8 in Eastham. Pretrial hearing Sept. 26.
more
sep15 Wellfleet
Between now and Columbus Day, food lovers can dine out at a local restaurant and double their fun by knowing a portion of the proceeds from their meal will benefit services for Wellfleet seniors. In the coming weeks, restaurants participating in "Wellfleet Dines Out" include The Wicked Oyster, on Sept. 16, PJ's Family Restaurant, on Sept. 21, VR's Restaurant and Raw Bar, on Sept. 24, Marconi Beach Restaurant, on Sept. 27, and Winslow's Tavern, on Oct. 15. Each eatery will donate a percentage of its food sales on those days to the Friends of the Council on Aging.
sep15 Wellfleet
Experienced teachers and professors are sought to lead courses in an "Open University of Wellfleet," a forum for learning more about the town's cultural history, coming in 2013 from the Wellfleet Preservation Hall. Classes in the art history of the Outer Cape, local history of Wellfleet, literature by prominent published Outer Cape writers and the architectural history of Wellfleet are planned. Contact Janet Lesniak, Prez Hall's managing director, at janet@wellfleetpreservationhall.org to recommend a name or volunteer your own services.
sep15 Truro
Truro Vineyards plays host to the 14th annual Grape Stomp and Jazz Fest, featuring the sounds of Frank & Chev and Moby Dick and the Wailers, from 2 to 6 p.m. on Sunday, Sept. 16, as part of Truro Treasures Weekend. There will be a cash wine bar and food for sale from Truro's finest local restaurants, as well as hula hops, local crafts, a photo booth and kids' corner featuring pirate booty. Admission and parking are free; no reservations required.
sep15 Provincetown
A proposed bike and pedestrian lane along a corridor of Bradford Street has received mounting support in the form of an online petition. Created by Town Hall's bicycle committee, the petition's nearly 300 nods of approval point to further momentum for the measure that has already received formal support from several town boards and private stakeholders as it approaches its Sept. 24 hearing before the board of selectmen. The proposed bike lane would run along Bradford Street from West Vine Street, where an existing bike lane ends, to Prince Street. If the bicycle committee has its way, it would be the first of several stages to follow. Committee chair Candace Nagle has been actively courting support for the bike lane, one of dozens of projects that the board has identified as part of its efforts to make Provincetown more bike friendly. The recreation commission and disability commission have already granted their support, and appeals to the school committee, board of health and Provincetown Business Guild are scheduled on the docket. According to an assessment by the Cape Cod Commission, the Barnstable County land-use planning and regulatory agency, roughly 14 parking spots on Bradford Street would need to be eliminated to make way for the bike lane. Parking nearby the Bayberry and Brass Key inns account for six of those spots, and both expressed a willingness to relinquish use of those abutting spaces in separate emails to the committee. "We do support putting a bicycle-pedestrian lane down Bradford and have no problem losing the spot adjacent to our lot," said Bayberry owners Patrick and Ruth Calkins in their email. As a champion of the bike lane, Nagle has taken a page from her successful bid to build a dog park in Provincetown by promoting the effect it could have on tourism dollars. "Bikes are already here, now how can the town economically benefit?" she said. "I wanted to increase Provincetown's share of the lucrative bike tourism market." But what started as an economic initiative has shifted somewhat into a cause for improved safety.
more
sep15 Provincetown
Provincetown personalities join British acting royalty, literary celebrities and the Prime Minister of England in a marathon reading of "Moby-Dick," airing Sunday, Sept. 16, online. "Moby-Dick Big Read," the brainchild of Philip Hoare, author-journalist and artist-in-residence at the Marine Institute, Plymouth, U.K., and artist Angela Cockayne of Bath Spa University, features a chapter-by-chapter digital audio presentation of Herman Melville's classic novel. Elite performers such as Tilda Swinton, Sir David Attenborough, Fiona Shaw, Stephen Fry and Simon Callow are among the cast of readers participating in the project, a highlight of the Plymouth Book Festival in England, with a chapter to be released daily at www.mobydickbigread.com.
Swinton, tackling Chapter One, "Loomings," will utter the book's famous opening words, "Call Me Ishmael." Taking turns at the microphone with the British glitterati are Provincetown folk, including naturalist Dennis Minsky, Provincetown Center for Coastal Studies co-founder Stormy Mayo, poet Liz Bradfield and musician Mary Martin. Well-known filmmaker John Waters and poet Mary Oliver are also in the line-up of local people who provide "fantastically moving, subversive and funny readings" of the book, Hoare said. They recorded their chapters at WOMR in the East End, with the help of the radio station's operations manager, John Braden. A frequent visitor to the Cape End, Hoare called Provincetown a "major resource and inspiration" for the project. The author has volunteered at the Center for Coastal Studies and conducted research for his critically acclaimed book "The Whale" here. "Moby-Dick Big Read" is hosted by Peninsula Arts, Plymouth University, UK. Others participating in the reading include Hal Whitehead, Nathaniel Philbrick, Chad Harbach, China Mieville, Benedict Cumberbatch, Hugh Fearnley-Whittingstall, Rick Stein, Cerys Matthews, and, as of Wednesday, British Prime Minister David Cameron, Hoare said. The reading will be accompanied by a display of Moby-Dick-inspired artwork on the website. Contemporary artists such as Anish Kapoor, Mark Wallinger, George Shaw and Susan Hiller are featured, as are Provincetown's own Pat de Groot, Timothy Woodman and Jo Hay. Access to "Moby-Dick Big Read" is free, but donations are welcome to the Whale and Dolphin Conservation Society.
sep15 Provincetown
From the Harbor Lounge, you can look across the water to Fisherman's Wharf, where Norma Holt's larger-than-life photographs hang in the installation "They Also Faced the Sea." While those images are likely Holt's most viewed photographs in Provincetown, they are only a tiny fraction of a body of work created over the last 60 years, from all over the world.
Two years ago, Holt went to her printer in New York for help scanning images for a museum submission. There she met a fellow photographer, Grace Rabon, who has since assisted Holt in digitally archiving her slides, color Kodachrome, 35 mm and medium format photographs. This led to a retrospective slideshow of Holt's photographs, at Harbor Lounge through Oct. 5. Shown on a 42-inch screen, Holt's work can be seen by the public during regular Harbor Lounge hours. "A lot of them I haven't seen for years," Holt says of the images Rabon has archived. "There are a lot I've never seen blown up, only on contact sheets." From the scanned images, Rabon chose photographs she felt were best for the retrospective. She brought these to Holt's apartment, where they further culled the group on Rabon's laptop. As Rabon clicked through, Holt quickly and concisely selected and rejected photographs, editing them down from several thousand images to about 650. In the retrospective, Holt's work is shown in random order, without commentary. "We decided not to do it in terms of issues or genders or places," Holt explains. "What you get is the sense that all of this is happening in the world at the same time. It's a very rounded sense of where you are in the world around you." They have not divided it chronologically either. "If it's fit to be shown, it's fit to be shown - whether it was 50 years ago or if it was yesterday," Holt says. "I forget half the time what country I took it in, because it's not important to me. It doesn't matter where it came from. That photograph stands by itself. No caption. No explanation. Is it great? Do you like it? Does it do something for you by itself? If not, throw it out."
more
sep15 Provincetown
A proposed 44-seat lounge at the newly re-built Boatworks building at 333R Commercial St. has cleared another significant hurdle toward fruition. The board of selectmen approved the plans Monday night by a vote of 3-1 to permit a lounge that would serve liquor and light snacks at the three-story waterfront condominium building behind Café Edwige and the Squealing Pig. The lounge represents the final phase of the Harborfront Landing project that has been years in the making and the subject of several legal and political upheavals.
Originally named the Boatworks building when it was built in the 1970s as an intended boat building shop, it has had incarnations as a boat storage space, gym and apartments over the years. It was briefly mired in controversy in 2010 when new owner Bill Bonn followed through with razing the building after dropping his bid to do so with the historical district commission the year before. Bonn, a developer from Coral Gables, Fla., instead acted on approval from Building Commissioner Russell Braun, who had deemed that structural issues to the building would make a renovation unfeasible. The HDC had expressly opposed a razing and responded with a $300 per day fine for the destruction of a historical structure, setting the stage for a month-long square-off between the historical board and the building commissioner. The fine was ultimately lifted and construction was resumed after Bonn was forced to resubmit his plans to the HDC for approval. All seven units on the second and third floors are now complete and for sale as condominiums. The two ground-floor units were not eligible for condominiums because the building sits partially on state property. Only feet from the sandy shores of Provincetown Harbor, state law dictates that a portion of the beachfront space must be for public use. Bonn's proposal for a lounge was met with reservation by several members of the board. "Another lounge does not count as public space," said Selectman John Santos, who urged Bonn to consider other options for the space, even suggesting that it be brought back to its roots and utilized as a boat building school. But a lounge, along with its two public restrooms, does technically meet the state's requirements for public use.
more
sep15 Orleans
As the Orleans Community Playground Project comes closer to reality with the build dates of Sept. 26-30 quickly approaching, volunteer effort becomes even more important to the project's success, organizers say.
Orleans residents and contractors Fred Perreault and Paul Tassi have already dedicated innumerable hours to the new playground being built behind the elementary school. Both men are on site almost daily: Perreault as tools captain and Tassi as materials captain. Both were part of the team that built the first Leathers Playground when their own children were younger, and are volunteering again 25 years later. "The last playground really touched my heart and I wanted to do it again," Tassi said. To volunteer call Dawn Varnum at 508-237-0216, or log onto the website www.orleansplayground.com. There is a form for volunteers with a list of committee members listed as well. Financial donations may be mailed to Orleans Community Playground, 46 Eldredge Park Way, Orleans, MA 02653 or the website can accommodate a credit card.
sep15 Brewster
Concerned about tick problems at nearby Nickerson State Park, Sharon Blair of Brewster spent Friday morning looking for an insecticide that kills deer ticks. Finding a product containing permethrin, the top choice of many outdoorsmen and women, wasn't easy. "Nobody at Stop & Shop or CVS even knows what I'm talking about," Blair said. She eventually found permethrin-based products in specialty stores catering to gardeners and outdoor sports enthusiasts. It shouldn't be this difficult, said Larry Dapsis, entomologist with the Cape Cod Cooperative Extension Service. Effective tick repellents exist, he said. "The biggest problem with this is distribution - finding the product." Dapsis, who said he convinced several garden centers to stock repellent, says he plans on meeting with the purchasing agents of general merchandise chains to get permethrin products on their shelves. Diseases carried by deer ticks, including Lyme disease, babesiosis and anaplasmosis, are endemic on the Cape and are spreading across the rest of the state. Permethrin is a man-made, low-toxicity insecticide that is sprayed on fabric and clothing to repel ticks and other pests. Dapsis said his own research showed that deer ticks exposed for 60 seconds to permethrin-treated fabric died within nine minutes. "I recommend treating footware, socks and pants at least from the knees down," Dapsis said. While permethrin is meant to be sprayed on clothing, DEET works on bare skin to repel ticks. DEET products are a lot easier to find in general merchandise stores, too, being one of the main ingredients in Off! bug spray. But DEET products don't last very long on your skin. DEET seems to make ticks step high over a person's skin as if the chemical is hurting their eight tiny feet. The ticks either fall off - or scurry to hide under clothing where skin has not been sprayed. Many people would rather spray DEET products on their skin in the summer than follow the traditional anti-tick advice to wear long pants and long sleeves and pull their socks over their pants. It is still important to do a tick check every night and focus on moist areas behind the knees, armpits and groin where ticks like to latch on.
more
sep15 Brewster
The Natural Resources Department might be getting new digs but the proposed $1.3 million dollar price tag gave the selectmen pause this week. "I'll have to admit I was surprised at the size of the project," Selectman James Foley said after the presentation Monday night. "I was taken aback by it. It's really ambitious. The program has grown but I'm a little shocked by $1.3 million." "This seems like a lot when a large portion is for storage of boats and vehicles," agreed Selectman Ed Lewis. "But I think we need to do something." The department only has two full-time people - so no the money won't go for palatial offices festooned with contemporary art - it's primarily for 2,992-square-feet of garage space. The department has four boats, two trucks and a 20-foot tractor. They're currently housed across the street from the council on aging and the dilapidated garage that can't hold the boats and trucks would be sold. "The roof is starting to fail," noted Natural Resources Director Chris Miller. "We'll be forced into doing repairs on a building that has little value." However, the proposed office space would contain bunk-rooms for summer help (who would receive low pay in exchange for a place to stay), a laundry, kitchenette, conference room, a four-cubicle staff area, a director's office and two storage rooms, along with bathrooms. "We made a conscious effort to keep costs low," said architect Steve Shuman of Akro Associates Architects of Marstons Mills. "The office building is only 1,900-square-feet. It's a tiny, tiny building." The two buildings would be located behind the Council on aging and Fire Station, where there is currently an old garage and the old water department building. Parking could be increased to 60 spaces from 46. Site improvements would cost $135,000, the offices $405,000, the garage $448,800 and engineering and design $80,000. The architect added a 20 percent contingency fee for a total of $1,282,560. The town may build a new fire department soon and Foley was concerned this might possibly impinge on their expansion plans and crimp the turning radius for equipment. He also worried about staffers living at town quarters - especially young summer help. "This is very early," Town Administrator Charles Sumner said. "The next step is to formalize where we are with the fire department."
sep15 Brewster
It might not have been 11 years to the day but Sunday, Sept. 9, the Brewster Fire Department hosted its annual remembrance of the victims of the terrorist attacks of Sept. 11, 2001 that took almost 3,000 lives. Orleans Fire Department, Brewster Police, town officials and rescue workers, Boy Scouts and Girl Scouts and hundreds of citizens participated along with the Brewster Fire Department.
Retired battalion commander Rod O'Connor of the New York City Fire Department was a special guest. He has been a part time resident of Brewster for nine years and spent 39 years as a firefighter. "So many heard the call of the angel that morning," O'Connor told the crowd. "We see symbolism al around us in the memorial, the flags, our uniforms and you who took time out of your day to give a clean message that we remember our deceased brothers and sisters." O'Connor said one bright spot of that terrible day he remembered was, "The volunteers, people came form all over the country, I saw firefighters from New Jersey and Long Island, and all of a sudden saw people from Delaware, Pennsylvania, Connecticut." He saw firefighters from Worcester who'd recently suffered their own loss of life in a building collapse. "There was another clump of officers from Boston and we put them to work, they were on their free time or vacation. And there were others, doctors, nurses, who helped us and fed us or helped with triage. They were there for weeks and weeks and months," O'Connor said. "I look with pride at all of you assembled this morning and I hop and pray by our example we can persuade others of peaceful means of living together." The ceremony closed to the sound of "Amazing Grace" on bagpipes.
sep15 Brewster
The selectmen will look into the Boy Scouts bottle recycling operation at the transfer station after a citizen raised objections at this week's meeting. His concern was the National group discriminates on the basis of sexual orientation and he wanted the local chapter to raise the issue with the national organization. The selectmen will invite them into to talk.
sep15 Chatham
For the first time, we're seeing a great white shark alive and up close. It's about as big a fish as you can catch; a huge great white shark was hooked just a few miles from Cape Cod Thursday. The almost-15-foot female is the first ever in the north Atlantic to be caught and tagged this way.
Tagging sharks, of course, isn't unusual off the coast of Chatham. "We're up to a little over 30 sharks in four years," said a crew member. In all other cases, the sharks are hit from above. The crew of OCEARCH has a more hands-on technique. After pulling the great white to a bigger boat -- a few of the brave men stand right next to it as a platform is lifted -- taking the shark out of the ocean for the first time in its life. That also means they get dangerously close to the shark's razor-sharp teeth. In the last few years, the predators have been getting closer to New England's coast -- and this summer, a great white even attacked a man in the waters off Truro. With these tags, researchers will get an exact location whenever its dorsal fin surfaces -- a possible early warning sign if a shark is close to a beach.
more
sep15 Harwich
The Rough Riders will ride again, if not as an athletic team, at least on the bodies of former players and their family members who lined up Friday to buy uniforms made obsolete by the pending closure of Harwich High School. People showed up outside Harwich High before the 9 a.m. sale opened. They snagged cheerleading uniforms, sports jerseys, T-shirts and warm-up jackets. Their eagerness to preserve these pieces of history earned the Monomoy Sharks - which is what Harwich and Chatham High School teams are now called because the schools are about to merge - about $3,300. That money will go toward the purchase of new Sharks uniforms.
About $3,000 in sales took place in the first 90 minutes, Harwich High School Principal Kevin Turner said. "I got my friend a baseball jersey, and I got myself a basketball warm-up jacket," said Beth Lagg, who graduated from Harwich in 1996. Lagg works as director of activities at EPOCH Senior Healthcare of Harwich. But she fondly remembers playing soccer, basketball and softball for the Rough Riders. She was not alone. A member of the Harwich High Class of 1951, Ronald Gilmore hoped to buy something from his athletic era. But there were no vintage uniforms. Anything more than 20 years old was so well used, it got discarded, Turner said. But plenty of other buyers were able to satisfy their nostalgic urges. A parent of a 2012 baseball player purchased all the jerseys used by last year's team, which made the state finals. "She plunked down 300-some-odd dollars," Turner said. The idea to sell off about 2,000 sports items from the 16 Harwich High athletic teams occurred to school officials after the athletes asked if they could keep their uniforms at the end of last year, said Paul "Spanky" Demanche, Harwich's athletic director. He said Provincetown High School, which closes at the end of this school year, had a similar sale. And Chatham High School will do the same with its Blue Devils uniforms once inventory is complete.
more
sep15 Harwich
Twenty years ago, Harwich East Liquors at 1421 Route 39 was the first store to move into the newly built 400 East Plaza at the intersection of routes 39 and 137. Within a year, the sleepy intersection became a busy shopping destination when a Stop & Shop was built across the street. Many neighbors heralded the arrival of a top-notch grocery store. Now a move by Stop & Shop to obtain a year-round liquor license has angered local liquor store owners who say there are already too many liquor stores in town. A petition opposing the application has been circulating and supporters intend to submit it to Harwich selectmen Tuesday night when the board is expected to open a hearing on the matter. "I think it changes the character of the community when you've got a locally owned business and right across the street, an internationally owned company is trying to poach their business and threaten their livelihood," said John Kenney, who co-owns Harwich East Liquors with his brother Jon Alger. Kenney said that he wrote and circulated the petition, and he has more than 800 signatures so far. "There must have been multiple locations that Stop & Shop was considering for selling liquor and for them to come in here to this smaller store is big surprise, " said Kenney, who said he counted 14 liquor stores in a four-mile radius. "We have enough and this is too much," he said. Attorney William Crowell of Harwich Port, who is representing Stop & Shop in its liquor license application, explained that the company is permitted to hold a total of five liquor licenses statewide and this would be its fourth. The store is attempting to purchase the all-liquor (wine, beer, and hard liquor) year round license from the Pleasant Lake General Store for $170,000. The general store is seeking to change its license to a seasonal one. Stop & Shop also proposes in its application to spend $300,000 on modifications to the store to create a new department and comply with state laws. Crowell noted that the town's master plan for the area envisions multiple stores providing many options to shoppers coming from four towns (Chatham, Harwich, Brewster, and Orleans). Crowell added that with only one package store in the immediate area (Harwich East Liquors), Stop & Shop thinks it will not be in direct competition with them.
more
sep15
A program once trashed by some residents has apparently been embraced by the vast majority, according to statistics released by the town of Sandwich. One year after the town implemented a pay-as-you-throw garbage disposal program at the town's transfer station, those numbers show residents have dramatically increased recycling and toss less trash. As of July 1, Sandwich residents had reduced their solid waste by 42 percent while recycling of plastics, metals and glass increased by 74 percent, according to Waste Zero, the company that supplies bags to the town. Recycling for paper has also increased by 20 percent, the Cambridge-based company said. "I think it's definitely been worth it," Paul Tilton, director of the town's Department of Public Works, said. "We're getting the results we expected. The one drawback is that we didn't do it sooner." The bottom line is the town is spending $10,000 less per month and saved $120,000 during the program's first year, Town Manager George "Bud" Dunham said. "There are two key factors we looked at: Could we reduce the tonnage of solid waste we were producing and could we increase recycling?" Dunham said. "Based on those two factors, it's been a resounding success." Reducing solid waste is important, Tilton said, because the town's contract with SEMASS, the waste-to-energy plant in Rochester, will expire at the end of 2014 and the town is in the process of negotiating a new contract to dispose of the town's trash. Whatever the outcome, those fees are expected to double, officials said. Other towns are taking notice of the success in Sandwich. Mashpee, Falmouth, Brewster and Wellfleet are all in various stages of considering the idea.
more
sep15
For many of the 25 wounded veterans coming to the Cape on Thursday, the past few months at Walter Reed National Military Medical Center were solitary and sedentary. But the first Cape Cod Wounded Warrior Project Soldier Ride, to be held Thursday and Friday, is meant to give them a sense of camaraderie and self-confidence. "It's essentially to restore their physical and emotional well-being. And it provides the first steps to a return to an active lifestyle," said ride organizer Cathi Hill, a part-time resident of Brewster. The event will include a 22-mile ride from Dennis to Wellfleet on the Cape Cod Rail Trail, a day of activities in Provincetown, a ride on Falmouth's Shining Sea Bikeway and a trip to a Boston Red Sox game. It is a precursor to a longer, more official Soldier Ride in Boston on Sept. 22, Hill said. "This is to get them acclimated to their bikes, get them bonded and get them back into a comfortable place psychologically... to really build their confidence for the big ride," she said. Volunteers won't know who the soldiers are until they arrive in Dennis, Hill said. But most are young, with injuries that include burns, gunshots, amputations and psychological traumas. Many have spent months in the hospital recovering and are facing retirement from the military because of their injuries, she said. The Cape's first Wounded Warrior Project Soldier Ride is closed to the public, but Cape Codders can still get involved during the two-day event. At 8 a.m. Thursday, supporters are invited to send off the 25 riders at the beginning of the Cape Cod Rail Trail in Dennis. They can also greet the veterans around 1:30 p.m. that day at MacMillan Pier before a Dolphin Fleet whale watch. The 2 p.m. whale watch is open to the public. A limited number of tickets are available by calling 1-800-826-9300.
more
sep15
Cape Cod Hospital is planning a multimillion-dollar expansion of its emergency department that will guarantee patients a room instead of a gurney in the hall. The proposed 26,500-square-foot addition would increase the number of clinical ER beds from 44 to 74, said Dr. Craig Cornwall, medical director of Cape Cod Hospital's emergency department. The hospital has 70 ER treatment areas, but that includes spots in the hallway where patients are sometimes parked on busy days, he said. The current emergency room is designed for 60,000 patients a year, but the hospital actually sees 91,000 ER visitors annually, Cornwall said. "We definitely need more space." The plan is to build a new ER and turn the old one into office space. Cape Cod Hospital's ER is the state's busiest in the summer, with nearly 10,000 patients in July and again in August. The plan is to replace existing equipment such as chairs and monitors with newer models and to locate 54 of the beds in private rooms. The other 20 beds would be located in the urgent care center and a holding area that is used for psychiatric and other patients. Replacing curtained cubicles with private rooms is a nationwide trend in ER care. Placing ER patients in their own rooms provides more privacy and helps stop the spread of infection. Cape Cod Healthcare hopes to fund as much of the $20 million expansion project through philanthropy.
more
sep14 Wellfleet
There's an Indiana Jones job going on at Bound Brook Island, where archeologists are delving into the mysteries of the historic Baker-Biddle property. Precise shovelfuls of dirt fly through the air and pass through screens, leaving behind tempting tidbits - maybe nothing, maybe an intriguing chunk of the past. It's a scientific treasure hunt in one of the most beautiful spots on Cape Cod. The National Park Service acquired the 10-acre property last year, a bucolic smattering of weathered buildings, lawns and forest located about a quarter-mile from Cape Cod Bay.
And while the four old houses on the property (dating from about 1690 to 1850) are historically notable, perhaps the most interesting archaeological evidence uncovered so far dates to a much earlier time. "Native peoples, from what we're finding, used this site intensively for a long time, probably thousands of years, from the objects we're finding here," said Bill Burke, cultural resources program manager for the Cape Cod National Seashore. Burke said stone tools had been excavated at the property and also showed reporters a piece of prehistoric pottery. "Parts of the site could be as much as between three and five thousand years old," said National Park Service archeologist Jim Harmon. "We're focusing on the Native American resources out here, largely." The Baker-Biddle property is also the birthplace and boyhood home of celebrated Wellfleetian Lorenzo Dow Baker, sometimes known as the "Banana King," who was instrumental in bringing the fruit to America in the 19th century. Last century, the property was the vacation home of Francis Biddle, U.S. Attorney General during World War II and a judge at the post-war Nuremburg trials, according to Burke. Ceramic pieces and coins from the modern era of the property have also been uncovered. "So you have these layers of history," Burke said. "And the archaeology is really helping us fill in the blanks on some of the details of the history." The final digging phase is winding down now, but more analysis is on tap.
more
sep14 Wellfleet
sep14 Eastham
The Nauset football team will welcome Wayland into town on Friday night for the home opener of the 2012 season. The Warriors are 1-0 after demolishing Dover-Sherborn 48-15 on the road last week. Junior Jimmy Sullivan led the way for Nauset, scoring two touchdowns on 114 rushing yards and adding 103 passing yards out of the single-wing offense Nauset runs.
I thought we competed well, and stayed very healthy," said Nauset third-year coach Keith Kenyon. "With the score the way it was in the second half, we were able to play nearly everyone on the roster, so it was good to get everyone some playing time." Although still playing in the same offense Kenyon said the personnel changes from a year ago will give the offense a different look. "Last year, with Nathan (Holmes), he was more of a runner, this year we have a lot more guys who can throw the ball so that gives us a lot more opportunities to spread the offense and to throw more." Along with Sullivan, Colby Frodel will also get a lot of looks in the offense. Defensively, coach Kenyon liked the team defense more than anything. "I thought we swarmed to the ball great as a team. We have tremendous speed and strength defensively, and I think we really showed it against Dover-Sherborn." The Warriors finished last season 7-4 overall, and one game out of the Atlantic Coast League lead, behind Dennis-Yarmouth and Marshfield. The league will again likely comedown to the annual Thanksgiving Day clash between Nauset and DY, this year set to be played at Nauset. The Warriors also lost a lot of firepower from a season ago, most notably Brendan Battles-Santos, who is currently at UConn.
more
sep14 Provincetown
After leading the Fine Arts Work Center in Provincetown for five years, executive director Margaret Murphy has decided to step down. "This has been an incredible experience for me," Murphy said in a press release. "I've had the marvelous privilege of working with extraordinary people, meeting world-class writers and artists, and becoming part of a very special community. I love the place and the people and I will miss being here. I'm so grateful for everything this opportunity has given me. I'm confident that, with its talented and generous trustees, advisors and staff, the Work Center remains in very capable hands."
Murphy, who could not be reached on deadline, came to the Work Center in June 2007 after a career in environmental and public interest law in New York City. One of her earliest accomplishments at FAWC was her role at the helm of the construction project that rebuilt the Days lumber yard building, the center of FAWC's programming and operations, and bringing the project in on time an under budget. The Work Center board of directors also credits Murphy with strengthening the financial stability of the organization to an unprecedented degree, resulting in the funding of operating and capital reserve accounts for the first time in its history. She has led the effort to establish a higher profile for FAWC, creating a stronger presence in New York City through annual benefit events, and a growing presence globally with the launch of FAWC's new online writing program, 24PearlStreet. She has also helped reinvigorate FAWC's engagement with the town through an annual summer awards celebration and the funding of dozens of new summer workshop scholarships for Lower Cape residents. "Margaret has become such an important part of the Work Center that it's hard for me to imagine her not leading the way for many more years to come," said Marty Davis, president of the board of trustees, in the press release. "But I'm thrilled for her, and happy to know that with her retirement, she'll be spending more time with her family and pursuing personal interests."
more
sep14 Orleans
Orleans has so many water bodies - from Pleasant Bay to tiny ponds - even the members of the Orleans Pond Coalition didn't know where they all were a few years ago. So the group, which is usually involved with water-quality issues, began the Celebrate Our Waters festival to highlight and enjoy the watery wonders of the town, said Fran McClennen, president of the Orleans Pond Coalition. The third annual festival begins Sept. 22 and will feature about 50 events on Saturday and Sunday, including a bonfire sand sculpture contest, and free kayak and boat rides. "One of the biggest criticisms we've had is that there are too many events, people cannot do them all," McClennen said. The vast list includes guided walking tours, arts and crafts for kids, and lectures by naturalists and authors. Some events require reservations. There also are interesting educational jaunts thrown in, such as the tour of the Tri-Town Septage Treatment Facility, a journey to the heart of the town's wastewater treatment system. Though it may be a might malodorous, the tour is actually really popular each year, McClennen said. More than 100 volunteers make the two-day festival possible, including the owners of boating businesses. For something a tad more spooky, Orleans Inn owner Ed Maas will give a talk titled "Ghosts of the Orleans Inn and Stories of the Sea." Information and reservations: http://www.orleanspondcoalition.org/COW.html
more
sep14 Brewster
State officials have closed 200 campsites at Nickerson State Park due to what they are calling a deer tick infestation. The three camping sites - areas 6, 7 and 6A - won't reopen until spring, when the state plans to spray the affected areas with a nontoxic pesticide that will kill the ticks, S.J. Port, spokeswoman for the state Department of Conservation and Recreation, said. Port said this is the first time that she knows of that the state has shuttered campsites because of a large number of ticks.
"We want our visitors to be safe and enjoy (the park) and not come away with a life-altering illness," Port said. People have been complaining since mid-summer about seeing or getting bitten by the deer ticks that cause Lyme and other diseases, she said. "It's a very big concern," said Barry Viprino, 31, who has been living at Nickerson this summer with his wife and three children. "Someone next to us got bit and had to be taken to the hospital." It is tradition to close one camping area after Labor Day when the number of visitors falls off, Port said. She said state officials decided to close two other sections - there are seven total - to reduce camper proximity to the most tick-laden areas. In August, staffers began to alert campers about the high incidence of ticks this year, Port said. Park workers handed out fliers saying people with immune problems might want to consider canceling their reservations, she said. "Ticks are becoming an increasingly difficult problem for us," she said. Campers who had reservations for the now-shuttered campsites will be relocated to other areas of the park or receive a full refund on their deposits, she said. Port said her department is working with the state Department of Public Health and the Cape Cod Cooperative Extension on solving the tick problem. Port attributes the large tick presence to the mild winter that didn't kill off as many of the pests as usual. But Larry Dapsis, an entomologist with Barnstable County's Cape Cod Cooperative Extension Service, said high humidity and a dearth of mice are probably what allowed the ticks to thrive and seek human hosts this spring and summer. Ticks love moisture and they need three blood meals during their lifetime, Dapsis said. A poor acorn harvest means fewer mice for ticks to feast on, which increases the odds they will latch onto a human passing by, he said. Dapsis said he has advised Nickerson officials to kill deer ticks in their tiny, nymphal stage in late May or June of next year.
more
sep14 Brewster
Polishing up his amateur photography, learning to golf, reading, playing with his grandkids, a little volunteer work at the college, spending more time at his Cape Cod retreat in Brewster, that's how cardiologist Sanford Zevon planned to spend his retirement. The last thing he expected was to co-author a book detailing the true story of a thrilling trek through jungles and over the mountains of Nepal by a 12-year old girl fleeing Tibet. But he has. Zevon retired four years ago after spending 47 years as a cardiologist in White Plains, N.Y.
"I had enough. Things were changing in medicine. The whole thing was topsy-turvy," he reflected. "I felt like I lived through the golden years of medicine." Then, like a lot of retired people, his life got busier. "I volunteered for a program at Westchester Community College; Conversation Partners, it paired foreign students with English speaking volunteers to help improve their language skills," Zevon explained. Zevon had several students from various countries assigned by the college. He met with them one on one on one basis each week. "I was fortunate to get teamed up with a young lady who was born in Tibet," he recalled. Her name was Tsering Keyzon. "There's no such thing as first or last names in Tibet," Zevon observed. "Names are derived from Tibetian scripture. At our first meeting she told me about her escape from Tibet when she was 12 years old. It was a hair-raising story and totally unexpected. She was prepared to leave Tibet forever to get away from the Chinese. Her parents, despite the danger, wanted her out of the country." They were concerned about rising tensions and potential violence. "They made arrangements like the freedom train during the Civil War, who she would meet and where," Zevon recounted. "She eventually made it to India after trekking through the jungle and forest of Nepal, to Dharamsala, where the Dali Lama has been living the past 60 years when he escaped after a failed uprising." The journey took six months. Keyzon traveled with an 11-year old friend. The trip was perilous and progressed in fits and starts. Their young guides took money in advance then passed them off to an elderly guide. They were unable to cross the "friendship bridge" from China to Nepal so they had to zig-zag and detour through the jungle.
more
sep14 Chatham
Lighthouse Beach has been closed for swimming after a 20-foot female great white shark was tagged leaving Chatham Harbor, and information collected from receiver buoys indicates the presence of other sharks. "It's the biggest we've seen ever," said Niko Chaprales, captain of the Ezyduzit, a boat used by the tagging team Cape Cod Shark Hunters. "They don't get much bigger than that." Chaprales added that the largest great white recorded was "21 feet and change." Information from buoys located east of the beach indicated there were sharks within Chatham Harbor on Aug. 30 and Sept. 9, according to a statement from Chatham Harbormaster Stuart Smith. Reggie Zimmerman, assistant press secretary for the Division of Fisheries and Wildlife, said when tagged sharks swim near the buoys they emit a signal which the buoys pick up. In addition to Lighthouse Beach, "all east-facing ocean beaches" will remain closed along the Orleans/Chatham line, from Nauset Beach to Monomoy. Chaprales estimated the shark was 100 yards from the Chatham inlet. Cape Cod Shark Hunters, the group that has tagged 18 great white sharks this summer, spotted six great whites off Chatham on Thursday, according to Chaprales. In that group were two - a 16-footer and a 20-footer - that had not been previously tagged. Chaprales added his crew has spotted about 40 different types of sharks this summer.
more
sep14 Chatham
The tagging of a twenty-foot shark and information collected from receiver buoys indicating the presence of sharks has closed Lighthouse Beach to swimming. Division of Marine Fisheries personnel tagged an estimated 20-foot great white shark leaving Chatham Harbor. Information from buoys located East of the beach indicated there were sharks within Chatham Harbor on August 30 and September. In addition to Lighthouse Beach, "all East-facing ocean beaches" will remain closed along the Orleans/Chatham line, from Nauset Beach to Monomoy. Other public beaches remain open, but swimmers are warned to stay at least 300 feet away from seals and report any shark sightings to the Harbormaster at 508-945-5185.
more
sep14 Chatham
Effective immediately, by order of the Harbormaster, Lighthouse Beach is closed to swimming until further notice. Yesterday the Division of Marine Fisheries and Chatham Harbormaster personnel checked the receiver buoys located on Chatham Harbor buoys number 2 and 4 which are directly east of Lighthouse Beach in Chatham and have confirmed the presence of great white sharks within the harbor on August 30 and September 9, 2012. Additionally, this morning Division of Marine Fisheries personnel tagged an estimated 20' great white shark leaving Chatham Harbor. Given these latest reported developments, in addition to Lighthouse Beach, all east facing ocean beaches remain closed from the Orleans/Chatham line south along Nauset Beach to Monomoy until further notice. All other public beaches remain open to swimming, including Hardings Beach, Ridgevale Beach, Cockle Cove Beach, Forest Street Beach and Pleasant Street Beach along Nantucket Sound. People should be aware of their surroundings and not swim within 300 feet of seals.
sep14 Chatham
More than four years after its creation, the state's zero-interest loan program meant to help pay for expensive wastewater management plans has its first recipient: Chatham. The town will receive $13 million through the Clean Water State Revolving Fund, the state Department of Environmental Protection announced Wednesday that. The loan will save the town $2.9 million in interest payments over 20 years, Chatham and state officials said. "We're definitely thankful to the DEP and the Legislature," Alexandra Heilala, Chatham's finance director, said. The loan program, known as the "O'Leary provision" after former state Sen. Robert O'Leary who sponsored it, was enacted by Gov. Deval Patrick in 2008 as part of an environmental bond bill. The measure reduces the rate for state revolving fund loans from 2 percent to zero percent for projects that meet certain criteria. Chatham, which is far ahead of most other Cape towns in addressing wastewater, has already built a new treatment plant and installed sewer lines along Route 28. Future work will expand the collection system to smaller roads in town, Heilala said.
more
sep14 Chatham
Free flu shots, no insurance required, for those 55 and older are available at the senior center Wednesday, Sept. 26, from 9 a.m. to noon. Registration forms are available at the senior center, 193 Stony Hill Road. Medicare and other forms of insurance accepted if available -bring your cards. For more information, call 945-5165
sep14 Harwich
On Aug. 13, 2011, Nando, a 130-pound show dog, lay on a Harwich road unconscious and barely breathing, his paws and left side torn to the bone. On Thursday, just over a year later, he collected a blue ribbon declaring him a champion. The first day of this year's Cranberry Cluster Dog Shows, a multi-event competition hosted by the Cape Cod Kennel Club and the South Shore Kennel Club, marked a monumental comeback for Nando.
"I look at that dog, and not a limp on him," said Peter Schneider, Nando's owner, as he watched the Leonberger trot around the fenced-in show area. Just participating in a show seemed like a long shot last year. Nando came to Harwich in 2011 from Quebec to serve as a stud for Mary Davidson, who breeds Leonbergers. Already a young show champion in Canada, the then-2-year-old with shaggy brown and black fur was meant to be here only temporarily. But soon after he arrived at Davidson's house, something - maybe a coyote - spooked Nando, she said. The dog bounded through a closed glass window, shattering it, then used a kennel in the yard as a step to jump onto the garage roof and over Davidson's 6-foot fence. A Harwich police animal control officer later found him but, unable to fit the massive animal into any of his crates, he fastened Nando in place with a leash on the back of his pickup truck. But as the truck started moving, Nando jumped through a small opening in the truck, still attached with the leash. Several distraught motorists dialed 911 when they saw the truck dragging the dog by the neck near the intersection of routes 39 and 137. After the accident, Schneider, 64, of Needham only intended to help take Nando to and from off-Cape veterinary and physical therapy appointments, he said. "When Mary (Davidson) called me, I picked him up just as a favor," Schneider said. "I just fell in love with him and he fell in love with our house." Schneider adopted Nando. In those first months, he said, Nando limped about between painful skin grafts and daunting physical therapy. Heavily medicated, he lost about 30 pounds and ate little. Schneider slept on an air mattress next to Nando for the first three months after the accident. Cathy Schneider, 61, his wife, said Nando never lost his happy-go-lucky nature.
more
sep14 Harwich
Stop & Shop is requesting an alcohol license for its store at routes 139 and 37. The board of selectmen will hear a presentation related to their request Tuesday night during a public hearing. A recent change in state law increased the number of alcohol licenses any retailer can possess in Massachusetts from three to five. If approved, Stop & Shop would be able to sell beer, wine and liquor at the East Harwich Super Stop & Shop. According to the selectmen's meeting agenda, Stop & Shop is requesting the "all alcoholic beverages" license currently held by Pleasant Lake General Store. That store, located on Route 124, is applying for a seasonal version of the same type of license. Stop & Shop currently sells alcohol in three stores statewide. A North Quincy location sells beer and wine while locations in Malden and Hingham sell liquor, too.
more
sep14
Elspeth talks with Charlie Amsler of Wellfleet about an heirloom Italian fig.
An avid locavore, Elspeth lives in Wellfleet and writes a blog about food. Elspeth is constantly exploring the Cape, Islands, and South Coast and all our farmer's markets to find out what's good, what's growing and what to do with it. Her program airs on WCAI Thursdays at 7:30 on Morning Edition and 4:30pm on All Things Considered, as well as Saturday mornings at 9:30.
more
sep14
NStar is about to begin a major transmission upgrade that the company says will improve electricity reliability on Cape Cod. The $106 million project includes a new 345-kilovolt transmission line that will be run from Carver and over the Cape Cod Canal. What this line does is it gives a very, very strong source (of electricity) right into the middle of the Cape.
The work, which will include the construction of a new substation at the site of an existing substation in West Barnstable, is scheduled to begin this month and is expected to be complete by the summer of 2013. A new 18-mile-long transmission line will join two existing 345-kilovolt lines that already cross the canal. The three lines will be run on separate monopole towers. When it's all done, the visual impact on both sides of the canal will be reduced from what it is today. Currently, the two 345-kilovolt lines that cross the canal are on the same towers and if anything happened to those towers both lines could be lost. An existing 115-kilovolt line that runs to a substation on Oak Street in West Barnstable will be upgraded to handle 345 kilovolts. The work on the Cape will be largely invisible to the public except for the switch to monopoles over the canal and the transportation of a massive 350,000-pound transformer to the site of the new substation. The work on the transmission lines is required to meet federal standards for transmission reliability. The large transmission lines act like superhighways for electricity. Adding smaller distribution lines are like local roads that carry energy to individual homes and businesses. Many of the power outages from storms, such as those that hit the Cape last year, are caused by trees and branches falling on the distribution network.
more
sep14
The U.S. Department of Commerce on Thursday declared a national fishery disaster in the New England groundfishery, a major step toward obtaining economic assistance for the region's struggling fishermen. Sen. John Kerry, D-Mass., said he has secured a commitment from Senate Majority Leader Harry Reid to include a $100 million aid package for fishermen in emergency assistance legislation.
"Our fishermen are the farmers of the sea and today our fishermen are facing exactly what farmers in the Midwest are facing - a drought. Instead of a lack of rain, our fishermen are facing a lack of fish," Kerry said. With key stocks in decline, cuts of up to 70 percent are projected next year for some groundfish species such as cod and yellowtail flounder. Any relief funds must be appropriated by Congress and will be added to a farm disaster bill following the November election. The disaster declaration was applauded by every member of New England's congressional delegation, as well as Gov. Deval Patrick's office. Chatham fisherman John Our said aid is justified to make up for damage done by federal mismanagement. The fisheries are in such rough shape that Our laid off two crewmen this year and gets by in a thinned-out fishery by going out solo to catch dogfish, a onetime trash fish, he said. "The government has made gross mistakes, and they have not listened to industry through the years," said Our, 50. "It's not our fault they screwed up. Many fishermen believe the arbitrary deadlines established by Congress to rebuild fish stocks are responsible for the forced reductions in the allowable catch, a position supported by Rep. Barney Frank, D-Mass.
more
sep12 Wellfleet
Bob likes spiders. The title of his latest essay is "Spiders in the House."
Robert Finch is a nature writer living in Wellfleet. 'A Cape Cod Notebook' won the 2006 New England Edward R. Murrow Award for Best Radio Writing. Robert Finch has lived on and written about Cape Cod for forty years. He is the author of six collections of essays, most recently "The Iambics of Newfoundland" (Counterpoint Press), and co-editor of "The Norton Book of Nature Writing." His essays can be heard on WCAI every Tuesday at 8:30AM and every Wednesday at 5:45pm.
sep12 Wellfleet
sep12 Eastham/Brewster
sep12 Eastham
more
sep12 Truro
Having spent the better part of the past five years exploring and documenting virtually every site in New York and New England that celebrated artist Edward Hopper was known to paint, the Fitchburg-based photographer Charles Sternaimolo captured more than 175 of the most telling and picturesque of these places and combined them in the inventive and informative program, "A Photographic Journey through Edward Hopper's World," which opens this year's Truro Treasures Weekend.
The program, to be held from 3 to 5 p.m. Friday, Sept. 14, at the Truro Public Library, 7 Standish Way, North Truro, has already drawn admiring audiences to the Truro Historical Society's Highland House Museum in July 2010, the annual American Society of Media Photographers' personal projects event in December 2010 and recently has been booked for the second time at the Edward Hopper Art Center in Nyack, N.Y. Blending his photographic genius with his own particular fascination for all sites Hopper, Sternaimolo offers a renewed interpretation of the artistry that has set this great painter apart from many others, and in so doing has taken the art of photojournalism to an entirely new level. In gathering his updated images of the city-, land- and seascapes that Hopper immortalized, Sternaimolo took great pains to schedule his photo shoots at the exact season and time of day when Hopper had chosen to paint, even if that meant getting up on chilly mornings and shivering through winter sunrises to get it just right. He wanted to capture the perfect moment of similarity as well as document how the natural setting, interior scene or building had actually changed over the years. The results go far beyond mere photographic replicas of time-honored paintings, as if Sternaimolo really understands the mechanism of Hopper's original inspirations and what motivated him to paint when and where he chose to set up his easel.
more
sep12 Provincetown
A small nonprofit that helps women who suffer from chronic illnesses has found a new home. Helping Our Women has purchased a new office at 34 Conwell St., after using a donated, one-room office on Commercial Street for the last 20 years. The change is mostly about offering privacy and parking for the roughly 200 clients. In the new space, there are rooms with doors that close, and there's a separate area for clients that includes a computer, a food pantry, and a clothing and toiletries nook. The nonprofit group bought the five-room, first-floor office Aug. 28 for $335,000 after socking away enough money for a down payment, Rabinowitz said. A bank and a private individual hold the mortgages. HOW began in 1992 when architect Jennifer Shakespeare, who lived in Provincetown, had cancer and her friends were looking for a way to organize services for her. A group of women, including some of Shakespeare's friends, realized there were no coordinated services and formed a nonprofit for women with cancer, serving 20 to 30 clients. It later expanded to include other chronic diseases. Shakespeare, a consultant to the public television show "This Old House," died in 1992. HOW's services, all free, include financial help, transportation to medical appointments, support groups and advocacy for people in Eastham, Wellfleet and Truro, as well as in Provincetown. More information is available by calling 508-487-4357. A fundraiser will be held from 5 to 10 p.m. today at Harbor Lounge at 359 Commercial St.
more
sep12 Provincetown
Celebrating its 25th year of fundraising for AIDS, women's health and the community, the Swim for Life & Paddler Flotilla took place under breezy, sunny skies and choppy but warm water last Saturday, with 404 swimmers from as far away as Alaska, 100-plus kayakers and boats on the water, and 150 volunteers. As usual, the Swim attracted participants of all ages: the oldest swimmer was Joan Nagel, 78, of Eastham; the youngest was Gabriella Martinez, 10, of Belchertown.
More than $200,000 was raised through swimmer pledges. The fastest swimmers across the 1.4-mile harbor were Craig Milan of Miami and Truro, at 31.03 minutes, and Katie McCully of Eastham, with a time of 31.03. Top fundraisers, once again, were Shawn McNulty, with Provincetown's Team McNulty, which included members Kirby Nichols and Alex Bryant, raising $22,000, and Joshua Dieffenbacher of Brooklyn, N.Y. at $17,000. Handcrafted medallions by Christie Andresen were awarded to new Circle of Honor members, that is, those who have swum 10 times or raised $10,000. Awardees included: Dieffenbacher of Brooklyn, Jim Chiudioni of Needham, Claire Levine of Arlington, Georgia Neill of North Truro, Mark Bastian of Boston, Joel Stahl of Larkspur, Calif., Harry Arnini of West Hartford, Conn., Sheilagh Mulderig of Roslindale, Katie Quish of Hartford and Walter Greeley of Hyannis. The annual David Asher Volunteer Award was presented to Joy McNulty, owner of the Lobster Pot Restaurant and longtime Swim for Life volunteer and sponsor, as well as a board member of several community organizations. Other highlights were the presentation of resolutions to Jay Critchley, director of the Swim for Life and the Provincetown Community Compact, from the town of Provincetown and the state House of Representatives honoring the event on its 25th anniversary and Critchley for his community leadership and his contributions as a multi-media artist. The Celebration of Life Concert, the night before the Swim, produced by John Thomas, set a rousing and emotional tone for the weekend event, which benefits: the AIDS Support Group of Cape Cod, Helping Our Women, Outer Cape Health Services, Provincetown Rescue Squad, Lower Cape Ambulance, Soup Kitchen in Provincetown, the Academy at Provincetown School and The Compact Community Fund. The 26th Provincetown Swim for Life & Paddler Flotilla will be held on Sept. 7, 2013. For more information go to www.swim4life.org or e-mail thecompact@comcast.net.
more
sep12 Provincetown
When planning a trip to Provincetown on Cape Cod, visitors looking for a deal on their hotel stay should pay close attention to the weather report. Starting on September 12, the Harbor Hotel Provincetown, open year-round and located just a mile from Provincetown center, returns with its "Pay The Temperature" promotion for the third year in a row based off of popular demand. The hotel will be basing its daily room rate on the Provincetown temperature on the day of check-in. With 70 degrees being the average temperature in September and readings going down for the following three months, guests can expect great deals throughout the fall. To book a reservation based on the daily temperature call 855.447.8696. This special rate cannot be booked online, is based on availability, is not available on weekends in September and stay must be completed by December 16, 2012. Guests will be charged a $50 non-refundable deposit. Their daily room rate for the duration of their stay will be determined upon arrival based on the Provincetown temperature at 2pm, as reported by the National Weather Service.
more
sep12 Orleans
TD Bank will try once again Thursday morning to auction off the foreclosed Saltwater Grille restaurant property at 20 South Orleans Road in Orleans. The landmark property is remembered by many Lower Cape residents as the former Arbor restaurant and Binnacle tavern.
The bank tried to auction the property on July 19 but postponed the auction to Thursday, September 13 at 11 a.m. When bidding failed to rise above $375,000 representatives of TD Bank postponed the auction. From outside, the property doesn't look like it has improved since July. One of the two signs on the street fell down in a recent wind storm and has been removed. When auctioneer Dan McLaughlin started the auction last time, he asked for an opening bid of $600,000 but received his first bid at $300,000. The Orleans assessing record for the property values the land at $452,600, the building at $514,300 and a detached structure at $800 - a total assessed value of $967,700.
more
sep12 Brewster
On September 21, from 1 to 4 p.m. Brewster will host a ceremony AT the Cape Cod Museum of Natural History as the Coastal America Partnership Award is presented to the Stony Brook Project Team and many partners. The award is for the Stony Brook salt marsh and fish passage restoration project that includes work at the Lower Mill Pond dam and the Freeman's Pond as well. All told the entire project will restore 41 acres of salt marsh and 3,300 feet of fish passage to 386 acres of river herring habitat in five lakes in the Stony Brook watershed in Brewster.
The award is presented by the Federal government for environmental restoration work. The Stony Brook Project Team is one of only six teams nationwide receiving the award this year. The project team includes the Brewster's Natural Resources Department; National Oceanic and Atmospheric Administration's Restoration Center; Massachusetts Division of Ecological Restoration; the Association to Preserve Cape Cod and the Massachusetts Bays Program. Since 2005, the Project Team has been guiding this complex restoration project, which was one of 50 projects selected nationwide for funding from NOAA's Habitat Restoration Center and the American Recovery and Reinvestment Act of 2009 (ARRA). Other partners include the Cape Cod Museum of Natural History; Brewster Alewife Committee and Herring Warden; Massachusetts Division of Marine Fisheries; APCC's Volunteer Herring Monitors and Salt Marsh Monitors; Brewster Conservation Trust; Brewster Chamber of Commerce; Brewster residents; Compact of Cape Cod Conservation Trusts; U.S. Department of Agriculture Natural Resource Conservation Service (NRCS); Cape Cod Conservation District; Barnstable County Coastal Resources Committee; Massachusetts Department of Transportation; EPA; Barnstable County; U.S. Fish & Wildlife Service; state and federal legislators; Eddy Foundation of Brewster; The Dolphin Trust; Prospect Hill Foundation; and many others. This project will restore 41 acres of salt marsh and improve fish passage to five ponds that provide 386 acres of habitat for river herring and American eel. The project has three parts: 1) Stony Brook Salt Marsh and Fish Passage Restoration, completed in late 2010, replaced an undersized tidal culvert beneath Route 6A with an 18-foot-wide culvert to restore 20 acres of salt marsh and improve herring access to spawning habitat; 2) Freeman's Pond Salt Marsh Restoration which will restore 21 acres of salt marsh at Freeman's Pond by replacing an undersized tidal culvert under a road with a larger culvert, scheduled to be completed by December 2012 with additional construction funding from the NRCS' Cape Cod Water Resources Restoration Project and ARRA; and 3) Lower Mill Pond Dam Reconstruction and Fish Passage Improvement Project which will improve herring passage to spawning habitat and replace a failing dam that maintains water level in the five ponds, scheduled to be completed by late 2012/early 2013. Restoration benefits include expanded salt marsh, improved fish passage for river herring and American eels, improved water quality, healthier coastal ecosystems, and jobs that support the local economy.
more
sep12 Brewster
The 34th annual Brew Run was held in Brewster on Aug. 11, and over 1700 runners participated in the 5.2-mile road race that winds through several areas of the community. As in past years the proceeds from the race were donated to the Brewster Fire & Rescue Association for their dedicated efforts in supporting the race activities and their commitment to serve the residents and visitors of the town. This year approximately $22,000 will be donated to the association. The group utilizes this annual donation to support training, community programs, subsidize fire safety education efforts and fund the purchase of various fire/EMS equipment. One program launched and funded by the Association will be a new scholarship program at Nauset Regional High School in honor of Mr. Peter Murphy who was instrumental in the initiation of the Brew Run and for steering the proceeds of the race to benefit the Fire/Rescue Association.
sep12 Harwich
Gene and Rose Clancy will perform a charity concert "Celtic Lightning in the Hollow," on Friday, Sept. 14, at 7 p.m. at the "Hollow" at Brooks Park, Main Street in Harwich Center to benefit the restoration of the historic South Harwich Meetinghouse.
The performance also includes Mairead Doherty on Irish harp, William Miner on flute and whistle, Sarah Ford Marchio on Highland bagpipes and Scottish small pipes and Morgan Pell, champion Highland dancer. General Admission is $15 and $5 for children. Group table reservations also include premium seating, gifts and surprises! Call 508-364-5223 or 508-432-0954.
sep12 Harwich
Peter Cobb started conducting in junior high in Newton, MA. "My band conductor let me conduct and I got the bug!" he says. He became student conductor for the band at Harvard, graduated with dual degrees in Music and Teaching, and was the assistant conductor in graduate school. Peter worked his way up to Newton North High School as Director of Secondary School Band. "It was really exciting, and exhausting." Years later, he "took a wrong turn" into school administration and became an assistant principal in the Midwest, afterwards transitioning into a project for gifted kids at The University of Chicago. Sharon was head of one of the centers-they got involved professionally, then personally. They decided they'd pack everything into a truck and move towards Cape Cod via 26 years in Connecticut.
In Wethersfield, CT, Peter taught more gifted children. He retired in 2002, and tried out for the conductor spot for Harwich Town Band. Peter took over the band in 2005, as a package deal with his wife, Sharon. During the tryouts, Peter saw Cynthia McGalliard playing both cymbals and bass drum. Cynthia actually wanted to play bells; Peter realized his wife wanted to play bass drum. Someone else picked up the cymbal; Cynthia played the bells, and Sharon got the bass. Cobb likes each percussionist to stay within their strong suit and stay in that area, rather than move the percussionists around. "After Peter applied for the job, he said to me, 'and by-the-way, you're going to play bass drum. It's been the dream of my lifetime, for me to be conductor and you to play the drum,'" says Sharon Cobb, adding, "I never knew Peter had this secret dream. I hadn't played drums since high school."
In a small, rural town in 1952 Illinois, Sharon Cobb wanted to play drums. She was told, "Girls can't play drums. What's your second choice?" Sharon replied, "It's drums or nothing." In fourth grade, she began studying percussion. The town had 5,000 people and the band director was excellent, "a real marching band," says Sharon, who played snare drum. Rosamond ("Ros") Dunford was in an all-girls fife, drum and bugle corps in school. In 1946, there was quite a few all-girl corps. She went into nurse's training, an intense program back then, and was on-duty or in class most of the time. "I never thought I'd play the drum again," she says, never having read drum music in the drum corps. Ros became one of the earliest members of Harwich Band, started in the 1970s, and is now head of the percussion section. "She's wonderful-she keeps us all coordinated. We always know what the other is doing!" says Sharon.
Ros replies, "I don't have to be boss. We all do our own part. We do have to divide the parts-bell, tambourine, triangle and drum. It's a matter of dividing up the parts among us. I'm not a musician; I just play the drums!" she jokes. "The people in the section are wonderful to be with. It's a very relaxing time to be with them. You come away, always, feeling great. They're an uplifting crew. It's a lot of fun." She adds, "I learned to read music in the Harwich Band. It was a surprise! And a challenge." Janet Gauland, a seasoned musician, started piano at five years of age, and has been playing ever since. She began playing percussion only five years ago. "I've learned so much from Cindy, Sharon and Ros!" Cynthia McGalliard is the band secretary and plays bells. Her father, Wendell Bassett started the Harwich Band in 1975. Longtime piano player, Dorothy ("Dottie") Hemmings Bassett plays bells for Harwich Band, and she married Cynthia's cousin this past August 9! "We enjoy the time we're together," Sharon says of the percussion section. It takes something to keep the beat clean & even. Most bass drummers just hit the drum. I have a way of making the drum become a part of myself, from being a tap dancer." The band is sponsored and funded by the Town of Harwich Recreation and Youth Department. One warm evening in August, they opened with The Star Spangled Banner, and then played a premiere performance selection called Carpathia, named after the boat that rescued the survivors of the Titanic. The bass drum and percussion players were featured prominently, and spot-on! The band played a mixture of classical, pop/rock and swing, including a dazzling version of Queen's Bohemian Rhapsody. The band is in the parade for the Cranberry Festival this Saturday at twelve noon. "The people like it, and are very excited about the festival." Next up for the band is Tuesday, December 11 for their annual Christmas Concert.
more
sep12 Harwich
On Memorial Day Weekend Peggy Lamirande, of Yarmouth, was out for a walk on the Rail Trail when her cell phone rang. It was one of those phone calls no one ever wants to get. After having felt run down and short of breath she'd gone to her doctor for some routine blood work, and he was calling her to tell her something didn't look right and she needed more tests. Right away. Thus began a journey the 63-year-old never expected to take. With more blood tests and more exams she got the final word - she had lymphoma. "The first question I asked was, how much trouble am I in?" she says. "My doctor told me if the treatments go well I had a 60 percent chance of going into remission, it's never cured. I have to admit I wanted to hear 90 percent, but then I asked myself if I would I go to Foxwoods with those odds, and yes, I would."
Lamirande works at the Dunkin' Donuts in East Harwich across from Stop and Shop. Every day she cheerfully takes the orders of people in a hurry to get their jolt of caffeine on their way to work. One of those regular customers is Cathy Spooner, co-owner of Oasis Salon and Day Spa in Chatham. Not long ago, while waiting in line for her coffee, Spooner saw a flyer for a blood drive being held for Lamirande and she was moved to want to do something for this woman who greeted her with a smile every morning. Spooner did not know her beyond buying coffee every day, but she knew she wanted to help. "I had no idea she was sick," Spooner says. "She was always so cheerful and never let on what was going on with her." Spooner says when she went to work that day she spoke to her business partner, Muriel Underhill, and asked how she felt about putting on a fundraiser for Lamirande. She was completely on board, and "Pennies for Peggy" was born, which has now grown so large it's now being dubbed, "Party for Peggy." "Because of her treatments, Peggy is only able to work about nine hours a week, but even when you're sick you still have bills to pay," says Spooner. "I wanted to do something to make things easier for her. People have been so generous. I especially want to thank Oceanside Septic and M.R. Landscape for their generous donations, they've been wonderful."
more
sep12 Harwich
Beach Day, part of the Harwich Cranberry Festival, was held Saturday at Red River Beach. Events included crafts, games, races, pony rides, hay rides, face painting, sand sculpture, and closed with a huge bonfire!
sep12 Harwich
The Hinckleys Pond Association hosted the second annual Hinckleys Pond Boat Parade and Party on Sunday, Sept. 2. Spectators on shore watched 28 boats parade by with a variety of themes - USA Olympians, Vikings, Ghosts, Ecological Awareness and even a Shakespearean theme!
Sally and Harry Powers of James Road hosted the after boat party that drew about 70 people ages 6 months to 85 to celebrate Labor Day Weekend and the pond. House guests from Holland visiting Peter and Ethel Debakker who joined the party said " we are enjoying the opportunity to experience an American celebration". Prizes were awarded with the first prize going to Jane and Ralph Anderson with their boat "It isn't Easy Being Green". Second prize went to Susan and Peter Hollis for their boat lamenting the Red Socks current standings and Cole Rode with Troy and Jon Estrallado took third prize for their Viking Boat. Both the Pleasant Lake General Store and Dunkin Donuts on Rt. 124 were thanked for their generous donations of gift certificates and coffee. This event serves to focus attention on the importance of supporting the current and future health of the pond.
sep12 Harwich
It has stood as a sentinel over historic Harwich Center for 158 years through searing heat waves and blustery winter snow storms, witnessing the changing lives of generations of residents in good times and bad but now the steeple on top of the First Congregational Church at 697 Main St. is in serious need of repair, with leaking rainwater damaging the inside of the building, including the second floor organ. Church officials have recently completed a three-month fund-raising campaign to secure almost $200,000, most of which will be used to repair the 113-foot tall spire and the roof. The steeple work is expected to begin this fall and will take up to two months to complete. The contract was awarded to John K. Leecock of Palmer, who specializes in historic repairs. "This is a very large project for us but also one of great historical importance to the entire community," noted John Bitzer, a church trustee who is helping oversee the work. First Congregational Church was established in 1747 and located in a simple two-story house that lacked plaster in the interior walls; the entire congregation could fit into the central meeting room that held a dozen modest hand-made wooden benches. The first minister, Edward Pell, was paid in local agricultural products: 16 bushels of rye, 10 bushels of wheat, 100 bushels of corn, 16 cords of firewood, and 20 cords of pine wood. The building was also the meeting location for town government business, including the earliest version of town meeting. A second structure was built in 1792 but replaced four decades later. The current and largest building was completed in 1832 at the cost of $2,437 and in 1854, a 113-foot tall spire designed by J.D. Towle, a Boston architect, was added to rise above the treetops and serve as a beacon at the intersection of Routes 124 and 39. The steeple consists of four parts: the base (which sits above the organ), the clock tower, the bell tower, and the spire. Bitzer noted that the water leaks are coming from problems at the bell tower level. This part of the steeple contains several large speakers that broadcast hourly bells and musical chimes and because they must face open air, water can be blown in through several large screens. A watertight floor built to capture and drain the water that collects on the floor has leaked intermittently for decades but has grown worse recently. The plan is to remove the flooring and replace it and the drainage system.
more
sep12
The official results from Thursday's Republican primary are in and they are a game changer, showing that Christopher Sheldon defeated Adam Chaprales by 79 votes in the 9th Congressional District, a spokesman for Secretary of State William Galvin said. The official results come five days after the primary election and after days of twists and turns that spurred Sheldon, who initially appeared to be down by less than 50 votes, to petition for individual recounts in 10 towns, mostly on the South Shore.
After learning the official results, Sheldon rescinded his request for the recounts, but Chaprales had to agree in writing. On Tuesday night, Chaprales was conceding the election and would not follow through on the recount sought by Sheldon. "I want to give Chris Sheldon every opportunity to beat Bill Keating," Chaprales said. "I plan to give my support to Chris Sheldon." Chaprales trounced Sheldon on the Cape and Islands, but Sheldon won in every other part of the newly configured 9th Congressional District, which stretches west to Fall River and north to Norwell. It's been a difficult few days for Chaprales, a former Sandwich selectman who said he intends to remain in politics. "The voters have spoken loud and I respect that," Chaprales said. "It's been very difficult, especially on my wife. I think she took it the hardest, but we've accepted it." Chaprales and his wife, Aynaz, do have something to look forward to in the coming months. They are expecting their first child in January and recently found out they are having a boy, Chaprales said. In what was already going to be an uphill battle for the Republican nominee against U.S. Rep. William Keating, D-Mass., losing five days of fundraising and campaigning because of the uncertainty of the primary outcome won't help, according to political experts. "It's a lost week in a campaign that's only eight weeks," said Jeffrey Perry, who was the GOP nominee in the 10th Congressional District race in 2010. "It's difficult to take that next step. It does hamper the Republican nominee's path." Perry won a hotly contested, high-profile race against Joseph Malone in the primary and had momentum and national attention on his campaign battle with Keating.
more
sep12
DISPOSITIONS in court 9/4, 9/5, 9/6
MAGINNISS, Colleen, 67, 12 Oriole Circle, Brewster; operating a motor vehicle while under the influence of alcohol (OUI) second offense, negligent driving and two other traffic violations, July 7 in Eastham, dismissed (defendant deceased).

BUHAGIAR, Alexander, 22, Hebron, Conn.; unlicensed operation of a motor vehicle, April 19, in Wellfleet, dismissed; marked lanes violation, not responsible; speeding, dismissed upon payment of $150 In court fees.

CANTALUPO, Kristy Enos, 22, 735 Harwich Road, Brewster; receiving stolen property valued at more than $250, March 15 in Brewster, dismissed; receiving stolen property under $250, continued for one year without a finding.

CENOTTI, Chad S., 24, 16 Bayview Road, North Truro; operating with a suspended license, Dec. 6, 2011, in Provincetown; dismissed on $100 court fees, shoplifting by asportation, Dec. 28, 2011, in Orleans; dismissed on $100 court fees.

COLIN, Macdonald J., 33, Washington, D.C.; operating a motor vehicle with a suspended license, Aug. 23, 2002, in Eastham, dismissed; guilty of speeding, $250 fine.

HUNTINGTON, Ashley D., 25, 16 Bayview Road, North Truro; operating a motor vehicle without a license or a suspended permit, Feb. 21, in Harwich; dismissed upon payment of $100 court fees.

ARRAIGNMENTS in court 9/4
CAMPBELL, Arthur, 59, 283 Cranview Road, Brewster; OUI, negligent driving and another traffic violation, Sept. 2 in Brewster. Pretrial hearing Sept. 18.

CLARY, Scott, 49, Lincoln; OUI-second offense, negligent driving, child endangerment by OUI and another traffic violation, Sept. 3 in Chatham. Pretrial hearing Oct. 2.

DONNAMARIA, Joseph, 22, 17 Meadowlark Lane, Truro; two counts of assault and battery of a police officer, resisting arrest and disorderly conduct, Sept. 3 in Provincetown. Pretrial hearing Oct. 16.

GOULD, Amie, 25, 4665 Route 6, Eastham; OUI, negligent driving and another traffic violation, Sept. 1 in Provincetown. Pretrial hearing Sept. 18.

MARSHALL, Shaun, 31, 219 Nauset Road, Orleans; OUI-second offense and another traffic violation, Sept. 3 in Brewster. Pretrial hearing Oct. 2.

THERRIEN, James, 49, Cranston, R.I.; OUI-third offense, reckless driving and another traffic violation, Sept. 1 in Provincetown. Pretrial hearing Sept. 18.

ZIMMER, Nancy, 55, 682 Route 28, Harwich; OUI, OUI/drugs, negligent driving and two other traffic violations, Sept. 2 in Dennis. Pretrial hearing Oct. 16.
more
Never Forget
sep11 Wellfleet
Town Administrator Paul Sieloff will leave his position Sept. 26, following his unexpected announcement in June that he was departing for personal reasons. Sieloff started working for the town in 2007. The board of selectmen signed a new three-year contract with Sieloff Jan. 7, agreeing to pay him $108,000 in the first year of the contract.
Sieloff lives near Albany, N.Y., and by contract is required to be physically present in Wellfleet four days a week and available by phone on all other days. Sieloff said in June, in explaining his departure, that the weekly commute was a lot of driving, that he was ready for a change and that his wife's career had advanced. The drive between Wellfleet and Albany is about five hours one-way, Sieloff said. Sieloff is a licensed attorney in New York. The town has hired MMA Consulting Group Inc. to help with the search for a new town administrator. Resumes for the position are due Sept. 17.
sep11 Wellfleet/Eastham
Carolyn Keith Silvia got some good news Monday. She heard that the bill to rename the Salt Pond Visitor Center after Thomas P. "Tip" O'Neill Jr. will be withdrawn, according to an announcement at a meeting of the Cape Cod National Seashore Advisory Commission in South Wellfleet. Silvia, who lives in Bridgewater, had traveled to the meeting to voice her and her sister's displeasure at the idea of adding O'Neill's name to the Eastham visitor center. Helen Keith lives in Huntington, Vt.
Their father, U.S. Rep. Hastings Keith, along with then-Sen. John F. Kennedy and Sen. Leverett Saltonstall introduced the Seashore legislation on Sept. 3, 1959. Kennedy signed it as president in 1961. The two sisters have argued that O'Neill was an important supporter of the Seashore, but not a principal in its creation, and that national park buildings should remain free of political namesakes. Rep. Edward Markey, D-Mass., and the Massachusetts delegation introduced the bill in April to honor what would have been O'Neill's 100th birthday this year. The delegation reasoned that O'Neill had been an early supporter of the preservation of Seashore beaches, that he had a home in Harwich and that his public service had been long and honorable. The Seashore's only year-round visitor center would have been called the "Thomas P. O'Neill, Jr. Salt Pond Visitor Center." A new interpretive sign at the center was estimated to cost $45,000. Commission Chairman Richard Delaney said he talked with the O'Neill family and with bill co-sponsor Rep. Edward Markey, D-Mass., after some advisory commission members expressed concern at a meeting in May. The commission did not take an official stand at that time. "The O'Neill family did not want to push anything that is going to leave a bad taste in the public's mouth," Delaney said at the commission's regular meeting Monday at Seashore headquarters. Former Seashore advisory commission chairwoman Brenda Boleyn of Truro opposed the name change because O'Neill was not "a major part" of the Seashore's creation and because there are currently no buildings in the Seashore named after any person. Seashore Supt. George Price declined comment until the withdrawal of the bill is official.
more
sep11 Eastham/Brewster
Time stopped for the Gedzelmans on Aug. 30 at Hemenway Landing in Eastham. That's where they launched their kayaks for a family paddle into Nauset Marsh. Halfway through an already-trying voyage, Lara Gedzelman's husband realized his luxury watch was missing. The Swiss-made Breitling, an anniversary present from his wife worth thousands of dollars, had vanished in the confusion of backpacks and kayaks and general vacation commotion.
"My husband wouldn't even talk about it afterwards," Gedzelman recalled. "He was so disturbed." Turn the clock ahead to Sept. 1, when Wendy Underhill of Brewster was looking for her missing clam rakes at Hemenway Landing. "I was walking along and I saw this beautiful shining thing," Underhill said. "I looked at it and said, 'Wow!'" Underhill, a teacher at Stony Brook Elementary School in Brewster, said she had no thoughts of keeping the timepiece - which was still working after a few days in the drink. She returned to Hemenway to see if someone had posted a notice about the lost watch and told her friends about it. Back in New Jersey, Lara Gedzelman refused to give up on the watch, which she said meant more as a symbol of love than a pricey accessory. She contacted police, pawn shops and placed a classified ad in the Cape Cod Times with a photo of the watch. One of Underhill's friends saw the ad and an alarm went off. That led to an emotional return of the sparkling Breitling on the lawn in front of Stony Brook Elementary on Monday. "Is this your watch?" joked Underhill, handing it to Lara Gedzelman. It was big hug time. "That's the one," said a teary Lara Gedzelman, who had flown to Boston and driven down to Brewster to retrieve the watch. Here's the kicker: Lara Gedzelman didn't tell her husband that the watch was found. She planned to do that in person, back in New Jersey on Monday night. "I wanted to say - to this man that I care about so much - here!" she said.
more
sep11 Provincetown
sep11 Provincetown
A man was rescued after falling off MacMillan Pier in Provincetown Monday evening, Sept. 10, according to a report by the Provincetown police. At approximately 8:20 p.m., Provincetown Police received a report of a man in the water calling for help off the end of pier. Police responded along with the Fire and Rescue Squad. There was also an assistant harbormaster on duty who assisted. The victim, identified as 47-year-old Brian Sylvester from Tariffville, Conn., told police he accidentally fell off the end of the pier and was in the water for approximately 10 minutes. His call for help was heard by a local resident fishing off the pier who called 911. The victim suffered minor injuries as a result of his fall and was transported to Cape Cod Hospital.
sep11 Orleans
J.P. Vario looked down at the trio of cranberries in his hand - one mostly red, the others more green, fading into rose. "They are just like apples," Vario said, in that ripening goes hand in hand with chilly weather. "Come September, after the first frost, that will set the color even more." And Vario will be there for the first frost, spending all night near the bog so the berries make it through and in the morning he'll watch the sun's rays dance off the glistening berries. "You've lost all that sleep, but it is kind of pretty," he said.
Vario manages the bog on Monument Road for owner Jim Bast and the two will be on hand the Sunday of "Celebrate Our Waters" weekend talking about those long nights, and early mornings, joys, sacrifices and responsibilities of running one of the few bogs in town. Bast, wearing a baseball cap with "Bog Man" emblazoned on it, has a background in business - first with Pitney Bowles and then heading up the Better Business Bureau in Connecticut's Fairfield County, he liked the morality of it. He and his wife, Mary, had been coming to the Cape for years but never envisioned themselves farming. Then they saw the property near Crystal Lake, with the tennis courts, blueberry bushes and the acre and a half cranberry bog stretching out toward the road. They fell in love with the property and bought it in 1998. The decision to bring the bog came later - in 2006. "I think it is part of Cape Cod's heritage," he said. Without that respect for the past, the property - which used to be a bog in its entirety back in 1913 - may have been abandoned as many have been over the last 10 years. The wildly vacillating price of cranberries has made staying in business difficult, said Vario. Prices per barrel can swing from $9 to $55 on the market. With the help of Vario, who owns Stoneridge Farm Cranberries, the Basts wanted to at least break even and make sure that the sign above the garage, Sassamanesh -Native American for cranberries - wasn't just a token from the past. A few years ago they redid much of the bog and planted the hardier Howes vines and they dry pick them, which fetches a better price. They also wanted to protect the environment, and the waters, the lifeblood of the Cape and something particularly important to Bast, who was one of the early members of the Orleans Pond Coalition. He said the bog is book-ended by the freshwater Crystal Lake and the saltwater Lonnie's Pond on the other side of Monument Road. And those two water bodies are uppermost in their minds when they add anything to the bog.
more
sep11 Orleans
Per usual, selectmen got an earful from a variety of residents about moving forward with the heart of the wastewater plan, and from others asking that they abandon it. But this time, Selectman Chairman Jon Fuller had a response. He had a plan B. He said it was "impossible" to get a two-thirds majority at town meeting to pass the approximately $150 million wastewater plan that would clean up the town's waters. "Public comment bore that out," he said. So he brought forward a plan, only for discussion. The plan, developed at Fuller's request by several staff members, involves building a sewer system solely for the village center and business districts, basically from Skaket Corners to the rotary. The plan would cost around $50 million - which Finance Director David Withrow said was very rough - and would still involve building a sewer and septage plant at the site of the Tri-Town Septage facility. However, that plant would only treat about 130,000 gallons per day, not 600,000 as the current plan calls for. (Many in town have decried the "mega-plant" proposed near Namskaket Marsh.) "It is a reasonable try at a compromise," said Fuller, who said he had been listening to conversations about solving water quality issues since 1984. Estuaries and saltwater embayments all over the Cape are being polluted from nitrogen, coming primarily from septic systems. The rest of the board supported at least moving forward with further exploration of the idea.
more
sep11 Orleans
fter being with the town for 37 years, close to 35 of which he spent running the parks and beaches department, Paul Fulcher has retired. His last day is today. Town Administrator John Kelly and the selectmen wished him well in his retirement. They will be divvying up his duties in-house for the short term. "Those are big shoes to fill," said Selectwoman Susan Christie.
sep11 Brewster
The Brewster Historical Society will hold their First Friday With Friends on Sept. 21.Purchase tickets to attend the second night of Cape Rep Theatre's performance Mack and Mabel and you're invited to join Sandra Tubman at her home prior to the performance for complimentary Tapas, Libations & Conversation. Chat with Bob Troie, the Artistic Director of Cape Rep., meet old friends, and make new ones. Call the Cape Rep box office (508-896-1888) 48 hours in advance, identify yourself as a friend of the BHS, purchase your tickets with your credit card, and the theatre will contribute a portion of the ticket price to the society. Next, call Sandra Tubman at 508-896-3128 for your party reservations.
sep11 Chatham
Chatham Orpheum Theater supporters are trying to reify Mark Twain's quote that "Buildings are not unsentient matter - they have a heart and a soul, and eyes to see with.buildings with soul light up and speak out in eloquent welcome and we cannot enter them unmoved." The board of directors of the movie theater-in-the-making is offering local supporters a way to immortalize their names, best wishes and good sentiments inside its historic walls before new construction begins. Demolition of the interior is scheduled to begin Monday, Sept. 17, but certain existing walls will remain intact and blanketed by new construction - creating an unexpected "time capsule" opportunity. So supporters are invited to visit the Orpheum Saturday, Sept. 15 between noon and 5 p.m. to create the visions, messages, and blessings that will be carried forward through the decades, through the generations, maybe even through the centuries to come. Naomi Turner, president of the board of directors, said that people's thoughts, ideas, dreams, and prayers would be held in the very core of the building's structure as it is brought back to her glory days of Chatham's first movie house. Orpheum board members have said that the project has had unprecedented level of support over the last year. To date, more than 2,500 supporters have helped raise more than $2.2 million, purchase the real estate at 637 Main St., become a non-profit 501(c)3 organization, engage an architectural firm, and set the project on a path to raise the final $700,000 needed to have a grand opening before July 4, 2013.
sep11 Chatham
Thanks to Elijiah Eldredge, the town will get a trail it has been waiting close to a decade for. Eldredge told selectmen that he was planning to create a 640-foot trail from the base of Radio Hill on the town-owned Marconi property to the top to earn his Eagle Scout rank, the highest in Boy Scouts. The selectmen approved the effort. He will be using professionally drawn plans that were done for selectmen in 2004, but were never used. Along the path there will be three benches. Eldredge will also clear some bushes at the top so visitors will be able to enjoy a view of Stillwater Pond, hopefully as early as May 2013. Selectman David Whitcomb who owns Monomoy Tree Service has agreed to help out. Members of Chatham Marconi Maritime Center, which leases one of the buildings on the historic property, are also supporting Eldredge's effort, which will draw attention to the history-making radio towers. "We always thought visitors ought to have a chance to see (the property) and have it explained and this is what this does perfectly," said Charles Bartlett, president of the board of the directors of the center, which works to tell the story of wireless and of Guglielmo Marconi. At the end of his presentation Eldredge received a welcome surprise. "I will donate to you teak wood benches," said Paul Zuest, general manager of Chatham Bars Inn.
sep11
The recession seems to have ended for the local sellers of second home here for vacationing families. Sales of vacation properties on Cape Cod are up 30 percent over a year ago. The Boston Business Journal reports that sales of vacation homes and condos on Cape Cod increased by more than 30 percent for the first half of 2012 compared to a year ago. Even better, prices are selling for about $2,000 less than they did during the summer of 2011 when the average sale price for homes was $417,000. The reports adds that "empty-nesters" are adding to the vacation home demand.
more
sep11
The federal government approved Cape Cod's wastewater plan by default when it approved limits on the amount of pollutants flowing into the region's bays and ponds, according to the latest filing in lawsuits pending against the U.S. Environmental Protection Agency. In doing so, however, the agency failed to meet legal criteria for approving the plan, according to an amended complaint filed in U.S. District Court in Boston by environmental groups suing to speed up the Cape's wastewater management efforts. "They didn't consider any of the required planning provisions," Christopher Kilian, director of the clean water and healthy forests program for the Conservation Law Foundation, said Monday. "We're arguing that EPA's approvals were arbitrary and capricious." The CLF and Buzzards Bay Coalition sued the EPA two years ago and again last year, alleging the agency failed to meet its responsibilities to address the Cape's wastewater issues under the federal Clean Water Act. In the first lawsuit, the environmental groups challenged the EPA's approval of 13 limits, or "total maximum daily loads," that determine how much nitrogen may enter water bodies on the Cape and Nantucket. They argued in the second lawsuit, which they amended Monday, that the agency failed to require an annual update of a regional plan to manage the Cape's wastewater that was first written more than 30 years ago. In its motion to dismiss the second suit, the EPA argued that it is an attempt to rewrite parts of the Clean Water Act to create additional powers and responsibilities for the agency. The EPA is not mandated to provide annual approvals of the wastewater management plan, according to the motion. The EPA argued the environmental groups' grievance should be with the state or the Cape Cod Commission. The lawsuits have become a focal point in the ongoing debate over what to do about damaging levels of nutrients traveling into bays and ponds from septic systems and other sources. Excess nitrogen or phosphorous can cause algae blooms, fish kills and degrade water quality. Local planners estimate that fixing the problem through the construction of sewers or the use of other technologies and strategies will cost between $4 billion and $8 billion over the next several decades. The regulations under the Clean Water Act say that approval of total maximum daily loads can act as an automatic certification of a regional wastewater management plan, Kilian said. Both the federal and state government are responsible for requiring and approving the regional management plan, Kilian said. The state also has an important role to play even though it is not named in the lawsuits, Kilian said, adding that the EPA pointed this out in a motion to dismiss the lawsuit the federal agency filed last month.
more
sep10 Eastham
Two men face drug charges after police seized $5,000 worth of heroin and more than $4,000 in cash during a traffic stop midday Saturday. In a joint investigation between departments across the Lower Cape and the state police Cape Cod Drug Task Force, police arrested Eastham residents Michael Albanese, 36, and Philip Schmidt, 36, at a traffic stop on Route 6. The two face charges of possession of a class A substance with intent to distribute and conspiracy to violate drug laws. "It was a great arrest and our guys did an unbelievable job," Eastham Police Chief Edward Kulhawik said. Kulhawik said the department had received information that the two were allegedly transporting drugs through their neighborhood. Police said they found 500 bags of heroin hidden in the car.
more
sep10 Eastham
On Saturday, Sept. 8, at approximately 12:06 p.m., two men identified as Michael Albanese and Philip Schmidt, both 36 and both of Eastham, were arrested for possession of a large quantity of heroin, subsequent to a motor vehicle stop on Route 6 in Eastham. Both subjects were arrested and charged with Possession of a Class A Substance with Intent to Distribute and Conspiracy to Violate Drug Laws. olice found approximately 500 bags of heroin hidden inside the vehicle occupied by both men. The heroin seized has a street value of approximately $ 5,000, Approximately $ 4,100 in cash and the vehicle transporting the heroin were also seized with the arrest. The arrests were the result of an investigation conducted by the Eastham Police in collaboration with, Truro Police, Wellfleet Police, and the Massachusetts State Police. Members of the Cape Cod Drug Task Force assisted in the investigation with officers from the following departments: Provincetown Police, Brewster Police, Chatham Police, Harwich Police, and Yarmouth Police.
more
sep10 Eastham
Join Rheumatology Consultant Zev Young as he presents information on managing arthritis in a breakfast presentation, "Live Pain Free," at 9 a.m. Friday, Sept. 14, at the Eastham Senior Center, 1405 Nauset Road. Breakfast will be served To reserve your spot or for more information, call 508-255-6164.
sep10 Brewster
Town adminstrator Charles Sumner is seeking to cut expendature requests at the fall town meeting from around $1.5-million dollars to about $1.1-million dolars. All those expendatures come from free cash. Larger ticket items still on the list include heating and vetilation repairs at town hall ($14,500), agenda management software ($18,700), waster planning services ($200,000), technology projects ($20,000), lease of a road sweeper ($188,000), dump truck replacement ($60,000), roll-off truck acquisition ($75,000), solid waste trailer replacement ($70,000), fishermen's landing repair ($40,000), MS$ implementation expense ($80,000), roof study at Eddy School ($50,000), playground replacement at Eddy School ($100,000), replace cafeteria tables and chairs ($75,000)and police union bargaining ($33,200).
sep10 Chatham
Nstar plans to spend a million dollars on repairs so Chatham merchants don't lose thousands upon thousands during another outage in the high season. After many were up and arms after the power went out, and confusion ensued, from about noon to 11:30 p.m on Aug. 4, town officials invited Nstar representatives to town to explain themselves. And they did so, in detail. Brian Phillips, an electrical engineer with the utility, went through what happened that hot summer day when the company ran into problem after problem with one of its substations that powers most of Main Street and Shore Road. "We really had three issues we had to deal with. If multiple incidents had not occurred the outage would have been much, much smaller," he told selectmen Tuesday. "If I had to list the cause we may have had some tired equipment." But, he added, that equipment has all been fixed and much of it replaced with the latest technology. Nstar also troubleshot the facility and corrected the problems that surfaced. Phillips said they are going to switch some of the load from the station, which, because it is near the water, has low voltage. That minimal capacity puts merchants at a disadvantage particularly in the busy summer months when a lot of people are downtown. "We lost the entire day of business," said Lisa Franz, director of the chamber of commerce. "I was driving down (Main Street) at 10:30 at night and it was pitch black. It was a tremendous impact to the town business community." That million-dollar fix likely won't be done before the summer, and Selectman Len Sussman said many were feeling a bit "queasy" about next year, particularly since hot summers are becoming the norm. Although the fixes, real and proposed, were appreciated, the financial hit has prompted several businesses to look into filing claims for loss of income with Nstar.
more
sep10 Chatham
Concerned citizens in Chatham our circulating a petition asking that the harbormaster's department not be absorbed by a "paramilitary organization." The petition, which requests that the department remain under the supervision of the fire chief, not the police chief, is at various spots around town, including Larry's PX, and is being mass e-mailed as well. Supporters wanted the signatures collected by Thursday, Sept. 6, so they could be turned in to officials. The decision by Town Manager Jill Goldsmith to transfer authority from to the police chief is effective Sept. 10, but the change is under discussion with the Chatham Municipal Employees Association. "Throughout Chatham's history and as codified in state law since Colonial times, the Chatham harbormaster has reported to civilian authority. Why change supervision to a 'paramilitary organization' (as the police chief described his department to the board of selectmen in the spring of 2011)? Why are the town manager and police chief pushing forward without public discussion and scrutiny?" reads an e-mail from one of the organizers, Janine Scott, who is also the sister of the harbormaster. Harbormaster Stuart Smith has also made known his displeasure about the change in oversight publicly.
more
sep10 Harwich/Chatham/Orleans
Drive to a Friendly's restaurant and it's clear what chain the business is without looking at the sign. The buildings have a distinctive style. A brick exterior with distinctive corner pieces. A walk-up window for ice cream. A mini-steeple square on its roof. And inside, plenty of booths. Once prevalent on the Cape, several Friendly's have closed in recent years. The company filed for Chapter 11 bankruptcy last year and announced the shuttering of several locations, including West Harwich. While some remain, including those in Hyannis, Falmouth and Bourne, plenty of others have taken on new incarnations. With such a recognizable design, how have new owners made it their own?

Del Mar Bistro and Bar is the second incarnation of the former Chatham Friendly's. Some redesign occurred when it was the Roo Bar, and Del Mar owner John Zartarian has made further changes, including extensive landscaping.

Rod Desimone eventually wants to transform the outside of the former West Harwich Friendly's to fit with the theme of the restaurant he and his wife are opening, a '50s-style diner he hopes to open next month. The South Dennis couple, who will serve as the day to day operators of the restaurant, first are redecorating the interior of the eatery. That includes murals of '50s pop culture and cars, and other decor. Waitresses may wear poodle skirts and waiters will wear bowling shirts. "As we pick up business and progress, we will do more things to look '50s-ish or at least diner-ish" from the outside, he said, including potentially adding aluminum siding. The days of Friendly's past aren't quite as obvious at Del Mar Bistro and Bar in Chatham. Mood lighting, a brick oven and art on the walls give customers a different atmosphere. Dark green replaces the vanilla color on the trim of the building's exterior. An outdoor patio with vinyl sliding panels and several garden-style planters add to the landscaping. Some of the changes took place when Roo Bar, another bistro, replaced Friendly's. And Del Mar, now in its fourth year, continues to alter the building's style, owner John Zartarian said. Besides the flooring and bathrooms, the building has been completely changed, he said. But customers often still peg it as a former Friendly's. Del Mar completely changed the landscaping, added paper lanterns, the vinyl sliding panels and heaters to the pergola-topped patio. Mandy McCarty hasn't changed much about the former Friendly's she converted into an ice cream shop six years ago. The booths remain at the business on Canal Road, near the Orleans Rotary. The exterior has largely been left alone. "We kept everything the same," McCarty said, owner of Mandy's Cape Creamery. "People even ask us, 'Did this use to be a Friendly's?' So they can tell." But the business has carved out its own identity, she said, decorating it with a '50s soda shop style.
more
sep10
Here's hoping that walkers and hikers in the Punkhorn Parklands in Brewster and Cedar Tree Neck on Martha's Vineyard did their tick checks this summer. Cape Cod Cooperative Extension entomologist Larry Dapsis said he found "quite staggering" numbers of the deer tick that causes Lyme and other diseases in those locations during routine tick counts. "Scary" was another word Dapsis used.
In the Punkhorn, he collected 192 ticks in an hour, compared with 20 per hour in Sandwich. Tick collection involves dragging a cloth along the leaf litter for 30-second intervals, Dapsis said. He dragged for ticks at 14 sites on the Cape and Islands during April, May, June and July. The Brewster and West Tisbury sites had more ticks than county officials have seen in six years, Dapsis said. He said he can't account for the difference in numbers between those locations and other spots where numbers were more in line with previous years' averages. "Hard to know - it's a complex ecosystem," Dapsis said. "Humidity is a very important thing for tick survival. Acorns are important because they drive mouse populations, which is a great host reservoir for things like Lyme. It's a fascinating machine. There are so many moving parts." County officials are interested not only in the numbers of deer ticks in the environment but also in how many carry diseases. Dapsis is sending hundreds of frozen ticks to the University of Massachusetts at Amherst where they will be tested for Lyme disease, babesiosis and anaplasmosis, all of which are endemic in this area. Preliminary results already show that the adult deer ticks emerging in late summer and fall are twice as likely to carry Lyme as nymphs. Regardless of whether tick counts are up or average, this time of year is people should be very careful and continue to do tick checks. The fall can be particularly dangerous, especially when people are raking leaves and doing the fall cleanup.
more
sep10
After five years of meetings and technical studies, state and local officials have cleared some of the bureaucracy blocking dredge projects in ports and ponds on Cape Cod and the Islands. "The reason we embarked on this project is because the towns were having a really hard time finding time to dredge," Kathryn Ford, Massachusetts Division of Marine Fisheries environmental analyst, said during a meeting of a dredge working group Thursday at the Barnstable Superior Courthouse.
Dredging in the region's harbors and channels has been a tricky balancing act since the state started enforcing so-called time-of-year restrictions more than a decade ago. The restrictions, which are based on the presumed presence of winter flounder and other marine life that could be harmed by dredging, left towns and the county-run dredge program struggling to squeeze projects into tight schedules further narrowed by weather and other considerations. Under the regulations, dredging was strictly prohibited in many locations for almost half of the year. Now, based on recommendations released by the state and the dredge working group, town officials know how to seek waivers from the restrictions. Besides making harbors and salt ponds accessible to boat traffic, dredging can improve the flushing of excess nutrients from local bays and harbors. And dredged material can be used to nourish local beaches. By consulting biologists and looking at issues such as the cumulative impact of dredging on watersheds, separate rules were established for categories that include bays, inlet channels and approach channels.
more
sep09 Provincetown
Jay Critchley, the organizer of the annual Provincetown Harbor Swim for Life & Paddler Flotilla, couldn't have picked a better day for the event's 25th anniversary Saturday. The skies were blue, the air temperature warm and even the ocean cooperated. It was like "Bermuda water. It was tropical," Meg MacDonald of Boston said.
She was one of 404 swimmers who swam 1.4 miles to raise money for local AIDS prevention services and women's health and community groups. There wasn't a lot of chop, and the current seemed to gently push the swimmers from Long Point to the Boatslip Resort on Commercial Street, MacDonald said. "It was like body surfing," she said. The atmosphere at the Boatslip beach was festive. Former Provincetown resident Louisa Woodhull of Naples, Fla., waved pompoms while a 2-year-old boy played bongos and three adults pounded plastic pails as part of a percussion section. "Jay Critchley asked for cheerleaders," said Provincetown resident Barbara "Maebush" Stevens. Striking a hand-held Indian drum, Maebush said the annual swim "symbolized the uniting of all kinds in sickness and in health."
more
sep09 Provincetown
Violinist Emil Altschuler has received ovations from Lincoln Center to the Castello di Galeazza in Italy. Pianist Artem Belogurov is known for his lively and expressive piano performances that have delighted audiences throughout the U.S. and Europe. Together they perform a program of Bartok, Chopin, de Falla, Ravel and Mozart at 5 p.m. Sunday, Sept. 9, at the Unitarian Universalist Meeting House, 236 Commercial St., Provincetown. The concert is part of the Great Music on Sundays at 5 series, now in its 14th year.
sep09 Provincetown
Provincetown's Afterglow Festival is about more than its fascinating faces. The mission and hope of festival creator Quinn Cox is to put Provincetown on the international map in a new and exciting way and, in the process, to give the town's residents something new to look forward to after Labor Day. Now in its second year, the festival, which takes place at various venues around town Tuesday through Sunday, Sept. 11-16, has expanded to include narrative pieces, and new talent. "People in our first year associated the festival with superstar cabaret," says Cox. "This year we're asserting more of a theatrical agenda along with the live musical acts." These offerings include one-person plays with incidental music, as well as new "Hedwig and the Angry Inch" material from creators John Cameron Mitchell and Stephen Trask.
"It's pretty exciting that we're the first place on the planet where this new Hedwig material will be presented," says Cox. "It's very much in keeping with our mission of reclaiming Provincetown's birthright as the birthplace of modern American theater." The festival also celebrates the century-old connection between Greenwich Village and Provincetown, adding several acts that make their creative home in Joe's Pub at the Public Theater. Joe's Pub has been instrumental in helping Afterglow cross-promote in New York City. "One of the goals for the festival is not just to invite people, but to incentivize people from New York and Boston to come," Cox says. "People can come to town, stay and see every show for less than $500 a week [if they're sharing a room]." Tickets are available individually or as packages at afterglowfestival.org. A "Glamor Pass," for example, admits the pass-holder to all 12 shows plus special events, which include an opening night reception plus parties that have yet to be announced. Pass-holders will be added to an insider database, and will receive invitations to parties with festival stars in private homes and dinners at local restaurants.
more
sep09 Orleans
With medical emergencies taking the owners of Abba restaurant out of country, the selectmen - the local Alcohol Beverages Control Commission licensing agent - approved a hardship exemption and allowed the restaurant to temporary close, beginning Sunday. The expectation is the restaurant, which hasn't closed in its 12-year stint, will reopen in May.
sep09
John Kenrick, believing Orleans was in danger of being suffocated by those who wanted a part of it, wrote a piece for the Trustees of Reservations saying that "throngs" would soon overrun his hometown leaving as much room as "convicts enjoy in the state prison" and transforming the uplands into "almost a continuous village. "The summer dwellers will have their rooms in the cottages, and in great hotels and boarding house; and they will have the freedom of the sidewalk and the public road," he wrote. Kenrick penned those words in 1891, but his fearsome prediction didn't happen - thanks to his family and others who love Orleans.
A small group spent more than hour last week meandering through close to 60 acres that used to belong to Kenrick and is now owned by the town. Alan McClennen, chairman of the town's land bank committee and leader of the walk that was sponsored by Orleans Conservation Trust, said the property off Namequoit Road is unique. The land is the only parcel in town that was owned by only one family before it became public land, just as it had been in 1704 when Edward Kenrick bought it from John Sipson, a Native American. "It had been in that family constantly until five years ago," he said. "It had never gone through the Registry of Deeds." Kenrick Woods, also known as the Sparrow Property, makes up a significant portion of the 325 acres the town has protected over the years. Several generations of Kenricks did shape the town, and the world beyond - one John Kendrick (he added a "d") circumnavigated the globe and some believe he did more for trade than Lewis and Clark. On the walk some of the Kendrick's influence can still be felt as a scant 20 minutes into the walk the vestiges of a plantation can be seen. Seven acres of white and Scotch pine and larch break up the vista of their poor cousins, the scrub oak and pitch pine. There are also several American chestnuts on the property, who are being studied by researchers because so far they have escaped the blight that felled many of their peers. Kenrick's descendants, who still own part of the original homestead, have a gigantic elm in their yard as when John Kendrick was in the state Legislature he took one home from Boston Common. "It is one of the last American elms on Cape Cod," said McClennen. The Kendricks, whose store was a focal point in town, were the first people to have electricity in South Orleans and they used to light the trees during the holidays.
more
sep09 Harwich
They're just a pile of wooden boards sitting in a trailer now, but years ago they made up the barn that was the creative haven for the late A. Elmer Crowell, a world-renowned decorative duck carver. Four years after the barn's deconstruction and storage in Sandwich, however, plans are tentatively under way to reassemble it and create an Elmer Crowell museum in Harwich. But finding a location and builder for the museum are two hurdles the town faces. In 2011, the community preservation commission allocated $140,000 for the barn's construction, which should fully cover the costs, said Patti Smith, a member of the Friends of the Crowell Barn. The Harwich Board of Selectmen approved the barn's reconstruction in May, said David Spitz, Harwich town planner.
But until last month the proposed location of the barn - an empty lot at the corner of Parallel and Forest streets by the Brooks Academy - created a snag in the progress. The land is designated as town-owned "open space," which is meant to be conserved, Smith and Spitz said. Voters at the special town meeting Aug. 28 approved using the property for the barn's new home. "It's all just a go, but we're getting all the pieces in line," said Jane Martin, Harwich Historical Society president. The project to restore the barn is a joint effort between the A.E. Crowell American Bird Decoy Foundation Inc., as well as the Harwich Chamber of Commerce, historical society, community preservation commission and a handful of concerned citizens known loosely as the Friends, Smith said. "It's really going to be a great thing for Harwich," Smith said. "For years there has been an initiative to make it truly historic Harwich, and I think this will benefit the community in a huge way."
more
sep09 Harwich
Joe Ryan's 50-year career is difficult to briefly define. He's worked as a newspaper journalist, television writer, broadcaster, radio station operator, businessman and, now, author. "Renaissance man" may be best. Ryan is about to add one more descriptor to his career achievement list: Massachusetts Broadcasters Hall of Fame member.
Best known on Cape Cod for his work on Cape Classical Radio (107.5/WFCC-FM), Ryan will be one of 14 people inducted Thursday at the Boston Marriott Quincy hotel. After serving in the Navy at age 17, Ryan wanted to pursue a college degree and was accepted to Boston College, where he majored in English. Ryan, who lives in Harwich with his wife of 55 years, Pauline, joined his college's newspaper during his sophomore year as something "that might be fun to do." He eventually began working for The Boston Post during afternoons and evenings, covering football and writing feature stories. During the day, he worked for a Catholic weekly newspaper, The Pilot, which still publishes today. He covered everything from news to television to sports. Around 1954, Ryan said he wanted to try living and working in New York. And while he wasn't tired of print journalism, Ryan wanted a change. "I was interested in TV," he said. "It was something new." Ryan took a writing job on NBC's "Today" show, based on the strength of his work at the Boston bureau of the United Press International. He would help prepare interview questions for host Dave Garroway, whom Ryan called a master of the follow-up question. There, Ryan met a number of celebrities, including Dean Martin, Jerry Lewis and Jayne Mansfield. "It was the golden age of television," he said. "TV was fun in those days." In 1986, Ryan applied for and got a license to own and operate a 50,000-watt radio station. Ryan shaped WFCC-FM into a classical music-lover's destination, an audience he felt was under-served. Ryan and his family owned and operated the station for six years. After taking some time off after a busy career, Ryan began his latest professional venture in 2006: author. Ryan now works as a memoir writer, using his journalism skills and experience to tell other's stories.
more
sep08 CCNS
George Heufelder, the top heath official in Barnstable County, has little doubt why five Cape Cod National Seashore beaches were closed for nearly 17 days this summer for bacterial contamination. Seals. Or, more specifically, what seals leave behind. "They are not wearing diapers," Heufelder said. "You figure that is at least the equivalent of a person going in the water."
This summer, Race Point off Provincetown was closed to swimming from July 17 through part of July 19. Marconi Beach in Wellfleet and Nauset Light Beach in Eastham were closed from July 31 until Aug. 3. Head of the Meadow Beach in Truro and Nauset Light Beach again were closed Aug. 21 and reopened Aug. 23. Heufelder, the director of the Barnstable County Department of Health and Environment and an expert on wastewater issues, said he laughed at a television newscast in which the reporter announced that officials didn't know the cause of a Cape beach closure - as large gray seals swam by in the background. "It cracked me up," Heufelder said. There are an estimated 10,000 to 15,000 gray seals inhabiting the Cape and Islands. Adults can weigh between 300 and 800 pounds, and they are defecating and urinating in the water. Waste from a concentrated source - such as the seal colony on Monomoy in Chatham or the seal haul-out area on the sandbars near Head of The Meadow in Truro - can be dispersed to beach areas by currents "like a shotgun" if ocean and wind conditions are right, Heufelder said. "You can blame any other obvious source, but, by volume, the seal has it," he said. Seashore officials said they don't know the source of the fecal bacteria getting into the water off Outer Cape beaches. "We have had some discussion and speculation," said Robert Cook, the acting chief of natural resources for the National Seashore. "We're interested in exploring what options might be out there in being able to make those determinations." Public health officials test beach water at least once a week during the summer months for fecal coliform bacteria in the marine environment. The organism lives in the intestines of warm blooded animals and is excreted with their waste products. While fecal bacteria can cause illness, it also is used by public health officials to detect potential contamination because it is easy to discover and count. If there's fecal coliform in beach water or drinking water, health officials suspect that viruses and other disease-causing organisms could also be present. Illnesses from swimming in polluted beach water include stomach flu, skin rashes, eye and respiratory infections, meningitis and hepatitis.
more
sep08 Eastham
Richard G. Ryder has only been an Eastham resident since 1993, but he's made his mark on the town. That's why he will be the honoree of this year's Windmill Weekend. When he first learned that he was selected to be this year's honoree, Ryder, a man of wry humor, asked Jane Fischer of the windmill weekend committee, "What happened? Did you run out of people to honor?" But humor aside, he said he considers his selection " A great honor," and will say that when he's introduced as the honoree at 7:30 p.m. Friday, when the festival's events open.
A native of Chatham, Ryder, 72, is a descendant of some of the earliest Chatham settlers. He's an active man, who got involved in the restoration of the famous U.S. Coast Guard Boat CG36500, on which he conduct tours and helps to maintain. He's a volunteer at Cape Cod National Seashore and leads tours at Old Harbor Coast Guard Station, and narrates the Thursday evening breeches buoy demonstrations there. He's serves on the Friends of the Cape Cod National Seashore board of directors, and has been greatly involved in the restoration and furnishing of Old Harbor. He serves as treasurer of the U.S. Life-Saving Heritage Association, and volunteers at the Marconi Maritime Museum in Chatham. There's more. He's a board member and past president of the Nauset Light Preservation Society, as well as coordinator and leaders of major restoration projects completed by the Nauset Light Preservation Society members. He is also the man the association goes to for major and minor repair. Ryder is on the board of trustees of Eastham United Methodist Church, where he also helps with repair and maintenance projects. He is involved with Habitat for Humanity, not only on the building crews, but he also put his cooking experience to use last year for a fish chowder dinner, that was a major fundraiser for Habitat for Humanity, with tickets sold for 100 diners.
more
sep08 Truro
A SWAT team was called to North Truro Thursday afternoon in response to a despondent and possibly suicidal man carrying a double-barrel shotgun and sword, police said. The individual surrendered peacefully to negotiators from the Cape Cod Regional Law Enforcement Council SWAT team, who arrived on the scene in an armored truck at about 1:45 p.m. Police recovered two weapons, including an unregistered 100-year-old double-barrel shotgun and an illegal three-foot double-edged Pakistani sword, police said. The man was then involuntary committed at Cape Cod Hospital for mental health evaluation. No charges are currently pending, police said.
sep08 Truro
Since 2006, the Truro Group has provided Truro artists with opportunities to show their work and to meet one another. The group has grown to more than 60 artists who work in oils, pastels, watercolors, clay, wood, fabric, photography, jewelry and found objects. It holds two shows each year, one of which opens with a reception from 2 to 4 p.m. Sunday, Sept. 9, at the Truro Public Library, 7 Standish Way, North Truro. The show runs through Sept. 31.
sep08 Provincetown
Thursday might have been any senior's first day at Provinc­etown High School, given the homework on equa­tions and the 300-word essay due the next day. But there was a certain momentous feeling in the air. The eight seniors, all young women, are the high school's last graduating class.
The school committee voted in 2010 to educate the town's high school students out-of-town starting Septem­ber 2013 because of declin­ing enrollment and rising costs. After these seniors graduate in June, the red brick school at 12 Winslow St. will house only stu­dents in kindergarten through eighth grade. Provincetown first began educating high school students in 1849. Since then, enrollment has ranged from 14 seniors in 1908 to a peak of 53 around 1967. This year, eight Provincetown teens are attending Nauset Regional High School in North Eastham as seniors. On Thursday in Provinc­etown, though, minds were mostly on the here-and-now. Class adviser Lisa Col­ley wore a new"Be Fierce" T-shirt at the breakfast party for the seniors held in the math classroom. Staff members handed out class schedules and discussed field trips, including a zipline adventure later this month. For most of the seniors, calculus will come first in the day, followed by Advanced Placement literature and composition and then com­munications arts, where they'll work on the yearbook. Then they'll take a new Provincetown history course, have lunch and then take physics and music or physi­cal education.
more
sep08 Chatham
A Chatham man was sentenced to 10 years in prison after pleading guilty to rape charges Wednesday in Barnstable Superior Court. Billy Gayle was sentenced to the Massachusetts Correctional Institution at Cedar Junction after pleading guilty to one count of aggravated rape, armed assault, burglary, and intimidation of a witness. The charges stem from an incident in Hyannis in July 2011 in which Gayle sexually assaulted a woman, Cape and Islands Assistant District Attorney Lisa Edmonds said. Gayle tried to plead guilty to similar charges Tuesday, but Judge Gary A. Nickerson rejected the plea after Gayle refused to plead guilty to all of the charges, according to court records. The case was instead brought to trial and a jury was empaneled, but it was abandoned the next day after the victim testified and Gayle agreed to plead guilty to an amended set of charges, Edmonds said.
sep08 Harwich
A Forestdale woman was arraigned Wednesday in Orleans District Court for allegedly stealing pain medication while working at a Harwich nursing home. Karen Ducie, 57, was charged with four counts of larceny from a person older than 65 for allegedly stealing fentanyl pain medication patches from two patients at Epoch Senior Healthcare of Harwich over several days in June. Ducie, who worked as a concierge at the nursing home for about five years, was fired after the allegations. Hospital administration became aware of the medication thefts in early June after patients complained a woman had taken them. More thefts were then reported later in the month. In one incident, a nurse heard a patient scream and rushed to her room to find Ducie hovering over her. The patient contended that Ducie had removed the patch from her upper left chest minutes after a nurse applied it.
more
sep07
sep07 Wellfleet
The enthusiastic sound of African drum rhythms escaping from Wellfleet Preservation Hall was sometimes accompanied by joyful singing. Curious bystanders drawn in this summer by the Wednesday gatherings found 10 to 20 women sitting in a circle, each behind a West African djembe or dundun drum. They were there to make some joyful noise together.
African Drumming for Women was a six-week series of classes run by Tara Murphy of Hyannis and Sue Landers of Brewster. Both women have extensive backgrounds in African drumming performance and teaching, as well as in African dance. The African Drumming for Women class originated as a continuation of an hour-long drum class for the members of Common Voices; a non-auditioned women's chorus begun in the 1990s and run by director Jane Lowey. The women of Common Voices had expressed a strong desire to keep studying this ancient tradition and in response, a beginner level drumming class was born. Along with the advanced-beginner students from Common Voice, several women with no drumming experience bravely joined the class. Murphy says that because the class was made up of only female members, it was less intimidating and empowered the women in a way that may not have happened with a mixed group. The African Drumming for Women class focused primarily on learning Fanga, an ancient rhythm from Liberia. Fanga is a rhythm of welcome in its traditional context and was used to demonstrate hospitality and invite newcomers into a village. "The music we create is joyous, unbarred and uninhibited," Judy Ellis of Wellfleet says. "It's just so much fun to get that out after a long day of work."
more
sep07 Wellfleet
Renowned Malden-based artist Sand T Kalloch opens her exhibit, "Sand T Kalloch: Stillness in Motion," Friday at FARM Project Space + Gallery, 15 Commercial St. Wellfleet. This series of epoxy resin art objects utilizes the fundamental visual elements of dot, line, color, surface, and light on a combination of UV resistant epoxy resin, graphite, and paint on wood panels.
"Sand T's work appears grid-like and systematic, yet each work is so individual," said gallery director Susie Nielsen. "As clean and sharp as the art objects appear, there is a very emotional quality to them, as one can literally see their reflection in the work and also lose oneself in it. The work invokes investigation from different views and angles. It makes your senses react, you wonder if you hear the air bubbles moving, breathing. The layers of graphite lines and the "bubbles" [resin droplets] add different layers and levels of complexity to each piece." The show's artist reception is Saturday night from 6-8 p.m.; the exhibition remains on view through Sept. 24. The gallery is open Thursday through Monday from 11 a.m.-6 p.m. and by appointment. Call 617-650-9800.
sep07 Wellfleet
Oblomov, the title character in Wellfleet playwright Kevin Rice's adaptation of the Russian folktale, had a dream, in fact he had many, because sleeping is his favorite pastime. His bed is his kingdom, and the slothful lord of laziness never leaves it unless there is great need to do so. Even though for most of the play the indolent Oblomov stays under his bedsheets, the action by the two actors that play a handful of characters darting in and out in dizzying fashion create an amusing quick-paced evening of theater.
It's fitting that the final play of the 2012 season at the Wellfleet Harbor Actors Theater is one by Rice, who 28 seasons ago was one of its founding members and helped launch the storied company. Nearly three decades later WHAT continues on with a new management team in place. It's evident with the American premiere production of this play, as well as the others that made up this transitional season, that WHAT is still pretty much the same old WHAT, and one hopes that that goes on for a long, long time. Oblomov is a Russian folk story about a man enabled by his parents, who has become content to sleep his life away. The name Oblomov has even assimilated itself into the Russian language as one who is extremely lazy and slothful. Is the pursuit of a beautiful woman enough to nudge Oblomov from his bed? Maybe, and then again, maybe not. You have to see the play to find that out. For director Daisy Walker, this is the third time behind the helm of one of Rice's plays. In 2000 she directed A Day in the Life of Denise Ivanovich, which premiered at the Edinburgh Fringe; and recently, Hopper's Ghosts at Payomet Performing Arts Center, where Rice is the artistic director. You can feel the familiarity Walker has with the playwright as she puts just the right bear on to make the show glide effortlessly from beginning to end. Oblomov, at the Wellfleet Harbor Actors Theater's Julie Harris Stage Wednesday - Saturday through Sept. 21 at 8 p.m. For tickets or information call the WHAT box office at 508-349-9428 or online at what.org.
more
sep07 Eastham
Eastham officials have extended Police Chief Edward Kulhawik's contract for just one month because of ongoing negotiations. The delay in renewing his contract for a full three years has nothing to do with a sexual harassment suit filed against Kulhawik by three dispatchers, said Aimee Eckman, chairwoman of the Eastham Board of Selectmen.
"We just needed to give ourselves a little more time," Eckman said. "It has nothing to do with anything else." "We're in the process of negotiating with him," Town Administrator Sheila Vanderhoef added. Vanderhoef said the selectmen usually set the strategy for negotiations on contracts, and she does the actual negotiating. The strategy sessions take place in closed-door meetings with the selectmen. Kulhawik's three-year contract expired Aug. 30 and was extended until Sept. 30, Vanderhoef said. Eastham hired Kulhawik in 2009 after a search that attracted 74 applicants. He earned $123,323 in base pay in 2011. Previously, he rose to the rank of chief during a 28-year career in Wilton, Conn., before coming to Eastham. In June, three of five dispatchers in the department filed complaints of sexual harassment with the Massachusetts Commission Against Discrimination. On Aug. 23, the commission tried to resolve these complaints with a mediation session. But that session failed, with the town's attorney saying the allegations are frivolous and the dispatchers' attorney saying the town has failed to address a hostile working environment. A commission investigation is now under way to see if there is probable cause for the complaints filed by dispatchers Julie Austin, Melanie Beaulieu and Kerianne Leidenfrost.They accuse Kulhawik of sexist behavior. In their three separate statements, the dispatchers describe how Kulhawik, 55, openly commented about women's bodies, particularly women he would see on television.
more
sep07 Eastham
The eagle has landed - somewhere. Like the proverbial arrow shot into the air, where it lands Wild Care knows not where but after their care the young bald eagle named Nauset has a healthy future after her release from the crest of Fort Hill in Eastham Saturday at two o'clock.
Close to a hundred people watched Wild Care volunteers unlatch the eagle's cage as she shot out before startled onlookers and like many a thrill seeker quickly departed Eastham for the bright lights of Orleans. The eagle has topped all our stories," Wild Care director Stephanie Ellis told the crowd. "This is such a wonderful inspiring story and it's such and incredible facility and the staff is so passionate. We take in 800 to 1,500 animals every year and it's quite a lot of work to do for just the five of us including myself. We are totally grassroots and rely 100 percent on your donations." The juvenile eagle was initially sighted in emaciated condition in Nauset Heights in Orleans in late July. "The eagle landed and it was on my house for a couple of hours," recalled Roberta Hurlburt, who gave the bird its name. "It hit the side of the house and climbed up to the top of the peak." "She was severely emaciated. I think she didn't eat during her migration," explained Alex Mueller, a rehabilitator at Wild Care in Eastham. "She was so skinny at first we didn't know she was a girl (female eagles are larger). Now she is double the size she was then. She's all brown and muddy looking, not majestic like on the dollar bill but she's still a sight to see."
more
sep07
A tactical police team spent nearly six hours handling a situation involving a suicidal person Thursday. At about 1:45 p.m., Truro police responded to a call from another law enforcement department of a suicidal person, according to Truro Police Chief Kyle Takakjian. Because of the threat of weapons being involved, the Cape Cod Regional Law Enforcement Council Tactical Team was called in to assist. The team of about 10 officers arrived in a military-style vehicle. After locating the individual, a double-barreled shotgun and a sword were found at the scene. The person, who is not being identified because of the nature of the incident, was taken to Cape Cod Hospital for evaluation. The incident was resolved just after 7:30 p.m. The tactical team responds to hostage situations, as well as other high-risk situations, Takakjian said.
more
sep07 Provincetown
Deborah Martin uses her skills as a painter to reveal abandoned habitats and domestic landscapes of small-town America.
Joan Ryan presents familiar images in a new light, critiquing "our culture's selective memory [about] the mythologies of our past," she says. Karen Capotto creates constructions with multiple layers and an element of physicality that suggests passing time and memory. Martin, Ryan and Capotto were chosen from a pool of more than 300 applicants from over 32 states to receive $10,000 each and share a group show as the 2012 recipients of the Provincetown Art Association and Museum's Lillian Orlowsky and William Freed Foundation Grant. Their show opens with a free artists' reception from 8 to 10 p.m. Friday, Sept. 7, at PAAM, 460 Commercial St., Provincetown.
sep07 Orleans
Just like Norma Desmond, the great white sharks of Chatham are ready for their close-up. But it isn't Mr. DeMille behind the camera, it's Garth Donovan, and they'll share the spotlight with Shawn Vecchione, proprietor of VEC Surfboards in Orleans. Vecchione is a willing actor, and the sharks are unknowing thespians, in a film project of Donovan's documenting his and Vecchione's experiences interacting with great white sharks off the Chatham shoreline.
"I play myself, Shawn Vecchione," Vecchione said as he sat in his shop where the Barnstable High alumnus shapes and sells his own boards locally and worldwide. "Briefly, it's about a guy who's a filmmaker who comes to the Cape to make a documentary about sharks and it comes out that he has a fear of sharks and he's afraid to go into the water. I'm a surfer and paddle boarder and I take him out and we have adventure to get over his fear of sharks." Vecchione is comfortable, as much as one can be, with sharks. Donovan, who lives in Needham, is not. So the film is a reality/documentary with designed but unscripted situations, since the sharks aren't on salary nor conversant with the script. "We went out with Greg (Skomal, the state's shark expert and tagger), with Billy and Nick Chaprales on the EZ Duzit," Vecchione said. "We had no idea what would happen. A lot came up that was unscripted and it will end up in the movie. They tagged a couple and we went to the beach where there were a bunch of half eaten seal carcasses on Monomoy." That was last week. Monday, Bradley Lowe brought his shark cage to Chatham and he and Vecchione got inside while Donovan filmed.
more
sep07 Brewster
Theresa Mitchell Barbo speaks on her new book, Cape Cod Wildlife: A History of Untamed Forests, Seas and Shores, 7 p.m. Sept. 20 at Cape Cod Museum of Natural History, Route 6A, Brewster. A book-signing follows. Admission is $7. Cape Cod Wildlife is an enticing idea for a book. It sets out to look at our wildlife and its habitats, the changes occurring since native times, and how we relate to it. There are some nifty historical tidbits: a newspaper article about an albino deer, a clash over oyster harvesting in the early 1900s, wild wolves reported on in this paper in 1837, and information about the class war between Harwich and Brewster (then North Parish of Harwich.). But they tend to come out of context: as with the oysters in a chapter titled "Fins of Salt and Freshwater" after a section on whales and the threats to them. In the body of the book, information from archaeologist Fred Dunford is valuable for looking at local land use and its changes over time, as are some charmingly clear overviews by Ian Ives, director of Massachusetts Audubon's Long Pasture Sanctuary, on the way farming dominated and changed the Cape's wildlife. But for more on Indian times, author Theresa Mitchell Barbo uses secondary sources such as Howard Russell, a good writer to be sure, but quotes him saying, "using a pot of birch over a fire." If she had asked Wampanoag culture keepers themselves, she would have learned that birch was seldom used as cookware. Coiled clay pots were favored. Conservation organizations and areas are mentioned in various sections of the book, but many are left out, while the Cape Cod Museum of History is singled out for a section on its mission statement. Barbo gives conservation itself a voice through quotes from Humane Society of the U.S. CEO Wayne Pacelle: "The American conservation movement was born in response to the catastrophic destruction of wildlife." Barbo writes, "Today except for the recreational hunter, most of us would not feel the need to raise a rifle and shoot a deer to feed our family." One: Cape Cod allows no rifle hunting for deer (although primitive firearms, bow and shotgun are allowed in season according to MassWildlife abstracts). Two: MassWildlife (DFWELE, Division of Fisheries and Wildlife) managers who work for the very agencies that supply her with some data would (and have over the years) argue that hunting is a crucial tool in management and preservation of land and diversity.
more
sep07 Chatham/Harwich
Chatham and Harwich residents voted Thursday to build a $64.7 million high school that proponents say will be the centerpiece of the Cape's newest regional school district. The two towns in the new Monomoy Regional School District were required to pass a Proposition 2½ debt-exclusion override by a simple majority at town meetings and at the polls in order to borrow to build a new high school. The district now qualifies for a $29.7 million grant for the school from the Massachusetts School Building Authority.
The grant lowers the cost of the project to $9.8 million for Chatham and $25.2 million for Harwich based on their proportional shares of school enrollment. The project passed by a wide margin at both Chatham and Harwich town meetings and on Thursday did the same at the polls. In Chatham, it passed 1,140-771, or nearly 60 percent in favor to 40 percent opposed. In Harwich, the vote was 2,371-926, or nearly 72 percent in favor to 28 percent opposed. The school will be 168,000 square feet and is designed for 700 students. It will have a new track and multipurpose athletic field with a synthetic surface. To save money, the school building committee decided to cut out a concession stand, bleachers and press box. School backers are hoping to raise money in the future to bring back some of those amenities. The owner of a $600,000 home in Chatham - the median assessed value - would average $70 per year in additional property tax over the next 20 years to pay for the school. The owner of a $350,000 home in Harwich - the median value in that town - would pay $157 per year in additional property taxes in the first year of the loan. That would decline each year to $97 by the final year.
more
sep07 Chatham/Harwich
Today Chatham and Harwich voters approved borrowing to construct a new regional high school in Harwich. The vote in Chatham was 1,140 to 771, Harwich voters approved the measure by 2,371 to 926. Shortly after the Chatham vote, selectman David Whitcomb, who is also a member of the building committee, called his Harwich counterpart, Selectmen Ed McManus, on his cellphone. "We are good here, Ed. How are you?"
But it would take more than an hour for McManus to know the Harwich vote, which was announced at about 9:30 p.m. Harwich town clerk Anita Doucette characterized the day's voting as "very slow, very steady." Bid requests could for the new school, estimated to cost more that $64 million, about half of which will be paid for by the state, could be ready to go out in the first week of December, according to building committee member Ray Jefferson. "I'm looking forward to expanded opportunities," said Harwich resident Pat Ryan Blanchard.
sep07
U.S. Rep William Keating ran up big numbers on Cape Cod in Thursday's Democratic primary election and sailed to victory over Bristol County District Attorney Sam Sutter. Sutter did well on his home turf in the Fall River area, but Keating's strength on Cape Cod and in Plymouth put him over the top in the Democratic primary in the new 9th District.
Keating will face the winner of the Republican primary Adam Chaprales in November. Keating accepted the congratulations of the Democratic Party faithful at the Canal Club off Trowbridge Road in Bourne after Sutter conceded the race.
DEMOCRATS
REPUBLICANS
Sutter
Keating
Chaprales
Sheldon
Wellfleet
127
288
41
18
Eastham
79
401
134
70
Truro
74
203
24
11
Provincetown
80
465
18
10
Orleans
120
447
169
79
Brewster
154
533
225
124
Chatham
189
713
533
239
Harwich
309
1458
848
312
more
sep07
DISPOSITIONS in court 8/31, 9/4
LONG, Robert K., 34, 625 Route 6, Eastham; guilty of shoplifting, July 22 in Orleans, filed.

McCARTHY, William, 67, Winchester; admitted sufficient facts to operating a motor vehicle while under the influence of alcohol (OUI), Aug. 13 in Truro, continued without a finding for one year, 45-day license loss, $1,847.22 costs and $50 fee.

MONTEJO, Ricardo, 18, 10 Oakwood Crossing, Eastham; admitted sufficient facts to OUI, Aug. 19 in Dennis, continued without a finding for one year, 210-day license loss, $1,597.22 costs and $50 fee; not responsible for another traffic violation.

MAGINNISS, Colleen, 67, 12 Oriole Circle, Brewster; operating a motor vehicle while under the influence of alcohol (OUI), second offense, negligent driving and two other traffic violations, July 7 in Eastham, dismissed (defendant deceased).

ARRAIGNMENTS in court 8/31, 9/4
MCOSKER, Megghan, 32, 2556 Main St., Chatham; assault and battery, Aug. 30 in Chatham. Pretrial hearing Sept. 11.

CAMPBELL, Arthur, 59, 283 Cranview Road, Brewster; OUI, negligent driving and another traffic violation, Sept. 2 in Brewster. Pretrial hearing Sept. 18.

CLARY, Scott, 49, Lincoln; OUI-second offense, negligent driving, child endangerment by OUI and another traffic violation, Sept. 3 in Chatham. Pretrial hearing Oct. 2.

DONNAMARIA, Joseph, 22, 17 Meadowlark Lane, Truro; two counts of assault and battery of a police officer, resisting arrest and disorderly conduct, Sept. 3 in Provincetown. Pretrial hearing Oct. 16.

GOULD, Amie, 25, 4665 Route 6, Eastham; OUI, negligent driving and another traffic violation, Sept. 1 in Provincetown. Pretrial hearing Sept. 18.

MARSHALL, Shaun, 31, 219 Nauset Road, Orleans; OUI-second offense and another traffic violation, Sept. 3 in Brewster. Pretrial hearing Oct. 2.

THERRIEN, James, 49, Cranston, R.I.; OUI-third offense, reckless driving and another traffic violation, Sept. 1 in Provincetown. Pretrial hearing Sept. 18.

ZIMMER, Nancy, 55, 682 Route 28, Harwich; OUI, OUI-drugs, negligent driving and two other traffic violations, Sept. 2 in Dennis. Pretrial hearing Oct. 16.
more
sep06 Wellfleet
sep06 Wellfleet
OBLOMOV A theater where you're actively encouraged to fall asleep? Or, failing that, to participate in a snoring chorus?
Welcome to Oblomovka, ancestral home of Russian napper extraordinaire Ilya Ilyich Oblomov, the fictional subject of Ivan Goncharov's 1859 novel and now Kevin Rice's delightfully capricious dramatization. All three actors in the cast are superb as the play unfolds rather like a dream. Pictured: Michael Pemberton, Michael Samuel Kaplan, and Valerie Stanford.Through Sept. 22. At Wellfleet Harbor Actors Theater, Wellfleet. 508-349-9428, www.what.org
sep06 Wellfleet
The American premiere of Oblomov, now at Wellfleet Harbor Actors Theater, is full of things we're not supposed to say or do. If you fall asleep during a play, for instance, you may claim to have been resting your eyes. Here, you're not only invited to fall asleep, but are invited to join in a snoring chorus.
The play begins with the title character comfortably asleep in bed. His parents fawn over him as if he is a little boy-tucking him in, piling on more blankets and shushing the audience. His father sets the scene with a description of their ancestral home in Oblomovka, where Oblomov lies dreaming. When he wakes up, the bed is in modern Moscow, with traffic noises, bright lights and a distraught servant who brings news of their imminent eviction. It is Oblomov's birthday, and all his friends come to wish him well-or hit him up for money, depending on the friend. They come and go throughout the day, unfazed at finding him in bed. He tries to ask them for advice on his landlord troubles, but no one has time to listen. Each friend has an agenda. It's exhausting. At last, one friend does get him out of bed, introducing him to the mysterious Olya who has shown up in his dreams. For a moment, it looks like Oblomov will turn into a love story. Don't fall for it. laywright Kevin Rice is currently artistic director of Payomet Performing Arts Center in Truro and is one of the six original founders of WHAT. Director Daisy Walker is the daughter of Dan Walker, another of WHAT's original founders. In a pre-season interview, Rice was hesitant to mention this connection because Walker has racked up some serious directing credit, and was chosen on her merit. Oblomov-which is adapted from the 19th century Russian novel by Ivan Goncharov-is the sweet and tender close to WHAT's summer theater season. It is the quietest and most pensive of this year's offerings, which feels perfect for the winding down of a chaotic summer. It also is timed perfectly for cravings of borscht and chicken-mushroom pies.
more
sep06 Wellfleet
Winding melodies, mysterious and beautiful - at one moment mournful and the next, joyous; klezmer is unmistakable. And lately, this traditional Jewish music seems to be experiencing a period of renewed interest - one of many such periods that have popped up over the several hundred years of its existence. Even on Cape Cod, klezmer has become a not so unusual sound, and now local musician and bandleader Bart Weisman is about to bring it to a new level with his Bart Weisman Klezmer Swing Group, which recently released their first CD (self-titled), and is currently preparing for a collaboration with the Cape Cod Symphony Orchestra on a "Hanukkah Suite for Klezmer Swing Group and Orchestra" written by Avery Sharpe, which will have its world premiere right here on the Cape in late November.
It's been a busy summer for Weisman. As always, he's been occupied with a variety of musical ventures, including numerous concerts with his own jazz groups, organizing and performing in the Provincetown Jazz Festival earlier this summer, as well as hosting and performing in the Provincetown Art Association and Museum's summer jazz concert program. On September 8, his klezmer swing band will be performing at the Wellfleet Harbor Actors Theater, kicking off a full slate of fall concerts all over the Cape that will bring his blend of swing-era and klezmer music to the masses, culminating in the aforementioned "Hanukkah Suite." "I chose the swing era because it lends itself really well to klezmer music, plus there's a real influence on jazz of that time," Weisman explains. Many jazz musicians from the 1940s were Jewish Americans who heard klezmer in their households growing up and couldn't help but to incorporate these sounds into the jazz music they were creating. Obvious examples include Artie Shaw and Benny Goodman. "It really is Jewish jazz," says Weisman. He points to the song "And the Angels Sing," written by trumpeter and composer Ziggy Elman, with lyrics by Johnny Mercer. The song was based on Elman's instrumental piece "Freylach In Swing," the title of which clearly links a particular klezmer song type (Freylach translates from Yiddish to mean a happy, up-beat tune) with swing music. Elman was working with Benny Goodman at the time he wrote that piece, in 1939. The Bart Weisman Klezmer Swing Group will be performing next at the Wellfleet Harbor Actors Theater Julie Harris Stage, 2357 Rte. 6, Wellfleet, on Saturday, September 8 at 2 p.m. Tickets are $15, available online at www.what.org, or at the box office. Their CD will be available for purchase at all of their shows, as well as in Orleans at the Booksmith/Musicsmith (9 West Rd.) and online at bartweisman.com.
more
sep06 Provincetown
The annual Provincetown Harbor Swim for Life & Paddler Flotilla is expected to draw about 400 swimmers for its 25th anniversary event Saturday. Over the years, the event has raised $2.5 million for local AIDS prevention services, women's health and community groups, organizer Jay Critchley said. The number of participants this year in the 1.4-mile swim is about the same as recent years, but this year is a milestone. "You can't help but reflect on the beginnings of the swim and what it has meant to so many people," Critchley said. The fundraising swim is run by the nonprofit Provincetown Community Compact Inc. It has raised about $209,000 annually in recent years, Critchley said. In 2010, it gave cash grants of $65,000 to the AIDS Support Group of Cape Cod, $51,000 to Helping Our Women, $10,000 to Outer Cape Health Services, $5,000 to Provincetown Rescue Squad, $5,000 to Lower Cape Ambulance Association, $4,000 to the Soup Kitchen In Provincetown and a handful of smaller donations. For Helping Our Women, the grant is the single largest donation each year, Executive Director Irene Rabinowitz said.
more
sep06 Provincetown
he decision to invite one of New England's leading curators to create the show "Meredyth Hyatt Moses in Provincetown," which opens on Friday, Sept. 7, at the Rice-Polak Gallery, 430 Commercial St., came quite by chance. "Meredyth is someone I have long admired," says Marla Rice, owner of the Rice-Polak Gallery. "I have seen numerous exhibitions she has curated. A mutual friend introduced us and invited us to her house for cocktails. This was a very spontaneous idea that came as a result of this meeting. The idea of having Meredyth curate a show at my gallery was an honor." Once an owner of the Clark Gallery, which she co-founded, in Lincoln, Moses has enjoyed a long, varied career as an artist, guest curator and adviser to many notable art institutions in the Northeast.
Her professional path actually started well removed from galleries and museums. "I have been on an amazing life journey," says Moses. "I was always an artistic child and interested in the aesthetic, but my pragmatic parents thought teaching, nursing, or even medicine might provide a better future. I loved nursing, probably because I could help people most of the time, and the whole universe of medicine was stimulating and interesting. I honed my people skills in every way and had to be organized and efficient, which later helped me as a gallerist." After graduating from the Yale-New Haven Nursing School, which she attended in the 1950s, she worked in Yale-New Haven's emergency room, where she met her husband, who, "many years later, encouraged her to go back to school to become a painter, a life-long dream. As her new career developed, Moses taught art classes, organized exhibits and generally took a leadership role in the Boston arts community while her children were growing up. Responding to creative trends in the 1960s and early 1970s, Moses became interested in fiber as an art medium and attended Haystack Mountain School of Crafts, first in 1973 and then in 1978. This exposure was a revelation for her, "I realized very soon that the line between what I had called 'fine art,' - painting, printmaking and sculpture - and that of the so called 'crafts' blurred frequently, and I found it all interested me." Moses opened the Clark Gallery in November 1976 in partnership with Eleanor Clark and Grace Nicholls, and became sole owner in the 1980s until 1997. Over the ensuing five years, Moses "transitioned out" of the Clark Gallery to concentrate on becoming an independent curator for private collectors, galleries and some museums. "For a long time I had been interested in the curatorial aspect of my job [at Clark] and many clients wanted advice on interior design. I have worked vigorously on behalf of the DeCordova Museum, Fuller Craft Museum and soon the Boston MFA. I do take on interior design projects, but only if the clients will buy art in the end, as that is my passion throughout."
more
sep06 Provincetown
A 20-foot fishing vessel partially sank in Provincetown Harbor east of MacMillan Pier Tuesday night after a faulty hose to the live well caused the boat to take on water. A crew from the Provincetown harbormaster's office was able to pump enough water from the center console vessel to right it and pull it ashore shortly after 7:30 p.m. There was no fuel spillage.
sep06 Provincetown
I have been seeing Portsmouth somewhat differently this summer. Last weekend a friend offered cheap use of a time share on the beach in Provincetown, Mass., and I became the tourist. While visiting another harbor town, I couldn't help but draw comparisons between the two cities, and decided to write my column this month viewing Portsmouth not through the eyes of a longtime resident as usual, but through the eyes of a short-time visitor. Portsmouth and Provincetown are both historically important towns turned artsy, and are popular tourist destinations of similar size (17 square miles), but we do not have the expansive sandy beaches offering tourists a beautiful place to take a rest so close by. Our population is more than four times theirs, though theirs swells to at least 25,000 during the summer. The small number refers to just those residents who stay year round.
Most of the businesses are seasonal, but their fishing industry seems to be holding on better as evidenced by a far greater fleet than the dwindling few vessels that remain here. Their public ferry wharf has a beautiful pedestrian promenade where artists or others can set up business in small buildings designed to look like fishing shacks. There, as throughout the entire downtown, frequent seating is provided. The simple act of providing benches has been found to be important for the independence of seniors, or others with health issues, who can walk long distances if they can take a periodic rest. Our sidewalks are notoriously unfriendly to seniors. I had to go get my car once when an elderly friend couldn't make it from his home on Bow Street to our destination three blocks away. P'town's downtown streets are predominantly pedestrian at peak times, and cars are by far the exception. If a car chooses to drive through downtown on the weekend it will reach a maximum speed of perhaps 4 mph. Cops are assigned to corners where they stand ready to help, not at constitutionally questionable mandatory road blocks as you leave town. It is a remarkably bike friendly town, where again, Portsmouth is not. There you hear bike bells ringing as a biker approaches, and sharing the road is the rule. Pedi cabs also do a lively business. All of that works because so few people come downtown by car. A well-run bus system shuttles tourists and workers in and out every 30 minutes. I know there is a trolley system here but it doesn't serve my neighborhood, and I have found no use for it, and the taxis are too expensive. Not once did I see the common sight here of a scowling visitor holding a parking ticket. We appear to be a more motorcycle friendly city, an old truth that should be respected. They also seem to have a different approach to housing their tourists. I didn't see any of the big box hotels there, just hundreds of independently operated inns and motels. I have always thought of Portsmouth as a gay-friendly community, but once you visit Provincetown you have to question that. P'town has long been the premier destination of gay travelers in the east, and reports the highest rate of same sex households of any zip code in the country. An August Saturday night in the street there has a carnival feel, so that I cannot imagine what carnival is really like. I don't recall seeing any rainbow flags flying here, though maybe I haven't noticed. I don't believe we have a single gay bar operating now, and find it interesting that we had so many more when the historically homophobic military was a thriving presence. There were families there from all over the world, and everybody seemed to be having a gay old time. Rising high over their town, sort of like our North Church steeple, is Pilgrim Monument. Portsmouth does have one of the best museums in the country here, but a visit to their Whydah Pirate Museum did get me thinking that we should do something more on our waterfront regarding Portsmouth's role in the slave trade.
more
sep06 Provincetown
On this day (Sept. 6) in 1620, Capt. Christopher Jones, with a crew of 30 and 102 passengers, set sail "with a prosperous wind" from Plymouth, England, in the Mayflower and headed west across the Atlantic Ocean to settle what would become the first permanent English settlement in New England. A stout, double-decked vessel of some 180 tons, the Mayflower was one of the largest ships afloat, being heavier than all three of the ships combined - Susan Constant (100 tons), God Speed (40 tons), and Discovery (10 tons) - that landed at Jamestown in 1607 to settle the first permanent English colony in North America. The departing ship was packed to the gunwales. The 102 passengers, with all of their worldly goods, originally were to sail in two vessels - Mayflower and Speedwell (60 tons) - but it soon became apparent that the Speedwell was unseaworthy and had to be abandoned.
The passengers who disembarked at Cape Cod in early November were in woeful condition after what must have been an extremely difficult and fearful crossing. Most of the travelers were constantly seasick, sanitary conditions were primitive in the extreme, and the food supply was totally insufficient and unhealthy for the travelers who spent most of the time below deck huddled together for warmth and companionship. Many of the first New England settlers who did manage to survive the oceanic trip were not able to survive the first harsh New England winter. Happily, we now know a great deal about the harrowing trials and tribulations of the early years of the Pilgrim Colony. Long-time governor of the Plymouth Colony, William Bradford, has left us a journal of those early times that has become a classic. Written between 1630 and 1651, Bradford has given us an engagingly written in magnificent Elizabethan prose, highly entertaining, and historically valuable chronicle of the early years of the Plymouth Colony. The popularity of Bradford's history perhaps explains in part why the founding of New Plymouth is often given undue prominence in American history textbooks. In fact, the Plymouth Colony was a rural backwater settlement. The Puritan founding of nearby Massachusetts Bay in 1630 was of much more significance than that of the tiny Pilgrim settlement. In 1691, Massachusetts Bay received a new royal charter that formally incorporated the Plymouth Colony within its boundaries. Despite its relative historical insignificance, the history of New Plymouth continues to interest and inspire. The 35 "Saints" (separatists who came to escape religious persecution) and the 67 "Strangers" (those who were hired to protect the interests of the London company, which had helped finance the enterprise) are credited with celebrating the first Thanksgiving, with establishing a semi-democratic form of government (Mayflower Compact), and with being the first group, unlike the Jamestown settlers, to travel to the new world primarily for religious reasons. Perhaps the "Saints" were religiously motivated, but most of the "Strangers" were in fact induced to migrate for economic reasons or were coerced into making the perilous journey. Nevertheless, there is something appealing in studying people "from the cottages and not the castles of England," people who managed to successfully escape the religious persecution and the economic deprivation endured in England, and travel across the stormy Atlantic to establish a new world colony where there would be religious freedom and bountiful economic opportunities.
sep06 Orleans
When Alexa Hilmer '13 was 15 years old, she boarded a public bus to Provincetown, Mass., and road it all the way to the end. At the edge of the old artist town, amid fishing boats and shipping boats, sailboats and charter boats, she found her way aboard a whale watch boat - and into a world that has captivated her imagination ever since. Hilmer, who still had braces at the time, began working as a volunteer on the 100-ton ship, scouring the northeast shoreline for majestic whales. "I was the nerdiest thing with all of these salty sea captains," she said. "But I fell in love with it." The next summer, Hilmer was hired to work on the boat. Living at times with sailors, street performers and other "misfits," she then spent several summers in Provincetown, despite being from Orleans, Mass. At 19, she lived with five people in a one-room studio, "a chaos of futons and air mattresses," she said. One summer, she added, "I was on the water more than I was on the land."
Hilmer is now a Biological Sciences major with a concentration in Ecology and Evolutionary Biology and a Marine Biology minor, a stuffy title that she said belies her underlying love of a certain large water mammal. "[My major] sounds super pretentious, but I promise it's just a fun way of saying that I like whales," she said. "Like," however, may be a bit of an understatement. Hilmer's room is adorned almost entirely with whale-related paraphernalia - magazine collages, photos, stickers. She can tell you that the blue whale is bigger than any dinosaur that ever lived, and that whales spend just 10 percent of their time on the surface of the water. Her fascination dates back to a family trip to Sea World in Florida and the release of Free Willy, which Hilmer said lured her toward marine biology. "I fell in love with the whole marine environment and never went back," she said. "I'm sure my parents thought it was a phase that I would eventually grow out of . And then I didn't." The interest developed quickly into a fantasy. "I wanted to be the person to figure out how to talk to whales, and I wanted to be the person to figure out what they were doing underneath the ocean and how they were socializing," she said. But whether she would be able to pursue this passion at Cornell was not always ensured. Hilmer worked hard to write letters and apply for scholarships so that her parents do not have to pay at all for her college education. She said her parents are supportive if she ever needs financial assistance, but that she hates asking them for help. "I like doing it on my own because I've sort of been doing it on my own since I was 15," she said. "I'm used to it and I like maintaining that sense of independence."
more
sep06 Orleans
The council on aging is sponsoring a shopping trip to Hyannis Wednesday, Sept. 12. Those interested will be picked up at their homes beginning at 9:30 and will return home between 1:30 and 2 p.m. Folks can dropped off at the K-Mart Plaza, Cape Cod Mall, Christmas Tree Shop Plaza and Trader Joe's. The suggested donation is $4 a person. Space is limited on the van so call 508-255-6333 to reserve a space.
sep06 Brewster
The Brewster Fire Department will hold a ceremony at 10 a.m. Sunday to honor victims of the 9/11 terrorist attacks and their families. The ceremony will be at 1657 Main St. The Brewster Police Department and Brewster town officials, Orleans Fire Department, local Scouting groups and regional emergency service organizations also will take part. The 11th anniversary of the attacks is Tuesday. Retired New York City Fire Department Battalion Chief Rod O'Connor will read a tribute.
sep06 Brewster
David Clapp will speak to the Cape Cod Bird Club at their monthly meeting Sept. 10, at 7:30 p.m. at the Cape Cod Museum of Natural History on "Australia and the Birds Down Under". Australia has about 60 families of birds not found in the United States as well as mountains, deserts jungles and varied terrain. Approximately 850 birds are listed for the continent with 650 occurring regularly. Clapp will talk about Tasmania, the Great Barrier Reef, Alice Springs, and the Kookaburra, cockatoos, parrots and other easy to see birds of Australia. Retired fro 35 years at Mass. Audubon Clapp lives on Cape Cod and leads walks for the bird club.
sep06 Chatham
sep06
Elspeth talks with Victoria Pecoraro of Wellfleet about a tiny, sweet melon variety called Emerald Gem.
An avid locavore, Elspeth lives in Wellfleet and writes a blog about food. Elspeth is constantly exploring the Cape, Islands, and South Coast and all our farmer's markets to find out what's good, what's growing and what to do with it. Her program airs on WCAI Thursdays at 7:30 on Morning Edition and 4:30pm on All Things Considered, as well as Saturday mornings at 9:30.
more
sep05 Wellfleet
On a recent sunny day, a family walked up to the South Wellfleet General Store and gave the front door a tug, but it was locked. A sign said, "Sorry, Closed." A few minutes later, another family did the same thing. "Oops," one person said. They turned away, too. What was once a center of gab and commerce has come to a near standstill since an Aug. 9 mortgage foreclosure and auction. But Andrew Parent, 28, the owner at the time of the auction and a Wellfleet native, wants to raise enough money to rescue the store.
He said he needs $650,000 to get out of a financial hole. "This is my heart and soul," Parent said recently, sitting on a picnic table in front of the store. He has kept the store open on and off since the auction, and intends to keep full-time hours starting this week. He has hired a lawyer to try to stop the foreclosure. A graduate of Nauset Regional High School, he lives above the store. "It's my livelihood," he said. "They're not just foreclosing on my business. They're foreclosing on my life." The property sold for $575,000 at the auction, Parent said. But a closing usually takes 30 days, according to attorney Thomas Guidi, who heads the real estate group of the Massachusetts Bar Association. Customers peeking inside the store window in recent weeks would have seen sparse supplies of this and that - Bisquick and bread crumbs, orange juice and postcards. But it wasn't always like that. "We used to go there for newspapers," Ara Ishkanian of the South Wellfleet Neighborhood Association said recently. "Because the post office is in that long mall, you could pick up your mail, and get the news and a hot cup of coffee in the winter. It was a nice place, but it has fallen on hard times." The property at 1446 Route 6 is about an acre, and has the store, a handful of retail shops and a parking lot, all assessed at $604,000 in town records. The land sits next to the end of the Cape Cod Rail Trail, a 22-mile stretch from South Dennis to South Wellfleet. The post office and a liquor store are nearby, along with what Parent said has become direct competition in the food business - Blue Willow Fine Foods and PB Boulangerie and Bistro. The general store has been around since at least the 1930s, in town records. Its history probably goes back much further, perhaps to the late 1800s, Parent said. Horses and buggies pulled up in the earliest days, according to one account. Parent said he owns a framed store receipt from the 1920s. When cars came along, the store sold gas for a while - about 25 cents a gallon in the 1970s when good customers were rewarded with drinking glasses and cutlery, former stock clerk Charles Cole of Wellfleet said recently. The proprietor who many remember today, the gentle-spoken and conservative Wallace Houghton of Orleans, hired Cole during his college summers. The store stocked "tonic," not soda, Cole said. He'd drive to Chatham to pick up sea worms for Houghton's sports shop next door. The customers - or "characters," as Cole called them - were mostly right off the highway. Houghton owned the store from 1964 to 1996. Michael and Ellen Seiser of Wellfleet took it over from him, with plans to keep selling groceries, newspapers and more, add an arts-and-crafts section and expand bike rentals. In 1999, Parent's mother and father, Gerald and Audrey, bought the property, town records show. In 2008, Parent bought the property from them for $600,000, intending to return the store to its country roots, traces of which can be seen in the natural wood walls and shelves. He borrowed $650,000 from the former TD Banknorth, N.A. and used the extra $50,000 for upgrades. Commercial property development is in Parent's blood. His grandmother started a real estate business in Wellfleet. His father is a real estate broker, owns commercial property in Wellfleet and is on the town planning board. Parent's mother opened an art gallery in Wellfleet. Parent said he didn't understand when he took out the loan that the bank could take the property quickly if he missed a payment. He did miss a mortgage payment, and the bank is "strangling" him, he said.
more
sep05 Wellfleet
It's one of the happiest sounds you'll ever hear. A bright, joyful clarinet soaring over a rambunctious ensemble of percussion, strings and sometimes an accordion, brass and a variety of Eastern European folk instruments. Now and then the strings turn bittersweet, the tempo falls to a pensive crawl, but that clear voice of the reed holds strong, flying in the face of dissonance, calling the ensemble back into harmony and picking up the pace until the notes fly freely once more. Klezmer music grew from the musical traditions of Eastern European Askenazic Jews, mingled with those of the Sephardic groups of Iberia, Africa and the Middle East and evolved and spread along the same geographical routes as the Yiddish language. Those bittersweet chords echo the darker moments of these peoples' journeys. That bright clarinet resonates with the hope that carried them through. But "you don't have to be Jewish to like klezmer," says Bart Weisman, leader of the Bart Weisman Klezmer Swing Group.
Klezmer music is rich with the rhythms and melodies of many cultures and in turn enriches all types of subsequent musical styles, notably American big band jazz, or swing with its infectious syncopated beat. "Klezmer bands are party bands," says Weisman. Hundreds of years ago just like today, "the klezmer musicians were hired for parties and weddings," he says. "It was folk music but the musicians tended to improvise like in jazz. If you're playing a hora and people are dancing for 20 to 30 minutes, you can't play the same song over and over." A notable example, said Weisman, was "a guy by the name of Ziggy Elman. Ziggy was the trumpet player for Benny Goodman and he had a huge hit in the klezmer circuit called 'Freylach in Swing.' Ziggy brought it over to Benny, who said, 'I like this but we need some words,' so he got Johnny Mercer to write the words. It was the biggest hit of the '30s, called "And the Angels Sing." Johnny liked the words so much he put its title on his tombstone." Some klezmer bands have brought swing back into their traditional tunes but Weisman and other purists prefer to keep the styles separate. "I just feel like there's not enough klezmer music being played on the Cape, he says, "so my goal is rather than present a hybrid to keep it authentic."
more
sep05 Wellfleet
Bob remembers his early days of shellfishing on Cape Cod.
Robert Finch is a nature writer living in Wellfleet. 'A Cape Cod Notebook' won the 2006 New England Edward R. Murrow Award for Best Radio Writing. Robert Finch has lived on and written about Cape Cod for forty years. He is the author of six collections of essays, most recently "The Iambics of Newfoundland" (Counterpoint Press), and co-editor of "The Norton Book of Nature Writing." His essays can be heard on WCAI every Tuesday at 8:30AM and every Wednesday at 5:45pm.
sep05 Truro
The National Park Service (NPS) capped off a season of summer research with its second annual public science symposium August 28. Ten researchers presented work performed under the auspices of the NPS Atlantic Research Center, based at the former North Truro Air Force Station, now owned by the park service and called The Highlands Center. In 1999, the park service looked to the 21st century by incorporating science into its parks' missions and creating a national network of Research Learning Centers (RLCs), including the one in Truro. Last year, the National Seashore began looking for ways to better share the wide range of work happening within its boundaries and hit up a public symposium as a means of sharing.
On a gray humid late summer afternoon the last Tuesday of August, some 60 people showed up in a narrow classroom housed in former military barracks to be part of that very sharing effort. In its second outing, the event drew not only researchers and their friends & family, but also a substantial corps of citizen-scientists and a handful the scientifically curious. Despite their somewhat word-larded journal titles (Geographic variation of song and plumage of the Common Yellowthroat) the talks provided an intriguing snapshot of the seashore and our human attempts to understand the dynamics of its flora and fauna. Monitoring and modeling shipping traffic in the Stellwagen Bank National Marine Sanctuary from Dr. David Wiley of NOAA took a look at the all-too-common marine collision of critters and boats ... and explored ways we might be able to mange this with better outcomes for all. Rachel Bolus, graduate student at UMASS/Amherst, spent the summer with bird nets and recording devices as part of her ongoing work Geographic variation of song and plumage of the Common Yellowthroat. Dr. Rebecca Gast from WHOI used the summer to continue a 2005 project originally funded by NOAA to look at two specific microscopic nasties-- Giardia and Cryptosporidium--that live in humans and seals (& seabirds and others, for that matter) as part of an effort to understand public health and environmental health relationships and how these two particular distress-inducing organisms move through the human/seal/seal food chain ecosystem. Red tide sends shivers through the shellfish industry and Dr. Michael Brosnahan from WHOI spent the summer letting the Cytobot loose ... to learn more. In his project, he sent a robot armed with microscopic imagery eyes-- the Image Flow Cytobot --to move through water recording the flow of phytoplankton, including the varieties that cause red tide. Phenology, the timing of events in a life cycle, combines with crowd-sourced science to create "Citizen science led phenology monitoring at Cape Cod National Seashore". Over the course of this project, dozens of citizen-scientists will ultimately go into the field and gather data to help us understand the ebb, flow, and changes in what happens when.
more
sep05 Harwich
"We're all new here," Cape Cod Lighthouse Charter School teacher Brian Bates told the incoming sixth-graders assembled in the big common room at the school's new location in a renovated cinema multiplex. Entering her fifth year as world language teacher at the school, Megan Harden could easily sum up the difference between the former location in an underground strip mall in Orleans to what could pass for a brand new school after a $5.5 million purchase and renovation of the former Regal Cinemas in East Harwich.
"I didn't have a classroom and my office was in The Cave," said Harden, using a nickname for a closet pressed into duty in the space-challenged mall. On Tuesday, the first day of school, Harden made last-minute adjustments to her classroom, a big space with soaring ceilings and bright red walls. "Isn't it pretty?" she said with a big smile. The square-foot-per-student average improved from 66 to 83 in the new location. While that's still tight compared with the average of 154 square feet per student in the state's public schools, the Lighthouse school does not have the big spaces - cafeteria, auditorium, gymnasium - that bump that average up. Charter schools cannot use Massachusetts School Building Authority money, funded by 1 percent of the state sales tax, for new construction or renovation. Although the Lighthouse school gets some money from the state, it has to use money from its operating budget, along with fundraising, to pay those expenses. Towns also send money to the charter schools to pay for their students who choose to attend. Although the budget may have been small when compared with projects like the $64.7 million proposed Monomoy Regional High School in Harwich or the $6.5 million Nauset Regional High School window replacement project in Eastham, the results were no less impressive to teachers and students. As 282 students, grades 6-8, filed into their new building for the first time, they were struck by the same thought. "It's amazing. I love it," exclaimed Sydney Berkeley, 12, a seventh-grader from Barnstable. "It's huge," said Olivia Williams, 12, of Marstons Mills. Last year, her friends couldn't believe she was going to a school next to a Chinese restaurant. Paul Niles, the school's executive director and a science teacher, said the school has always learned to do more with less. "I think it's been a magnificent transition. It's a beautiful space," he said Monday, standing in front of the green geometric facade that helps disguise the fact it once was the lobby of a six-theater cinema complex.
more
sep05 Monomoy
Voters in Harwich and Chatham will decide Thursday if they want to authorize a $64.7 million Proposition 2½ debt exclusion to build a new regional high school for the two towns. The Massachusetts School Building Authority, the granting agency, has set a deadline of Nov. 15 for both towns to get approval from town meeting and at the ballot box to qualify for a $29.7 million state grant. Back in 2006, Harwich received a warning from the state that its nearly 50-year-old high school was in such disrepair that the town risked a loss of accreditation if it weren't repaired or replaced. Harwich went to the building authority to get assistance and was advised to regionalize with Chatham, which had declining student enrollment. In 2010, both town meetings approved the creation of the Monomoy Regional School District with a goal of building a new high school. Last week, voters overwhelmingly approved authorizing the borrowing to build the school at special town meetings, with an 878-58 margin in Harwich and a 522-166 vote in Chatham. Now, those town meeting votes must be seconded at the ballot box. Opponents have said town officials did not engage the public in the decision making and that neither the towns nor the state analyzed less costly alternatives, such as using existing schools. Proponents have countered that the state had enough data on current school buildings in both towns to justify a new school. They said the process of qualifying for the grant was rigorous and that building a new school would help stop the student exodus from the towns by creating an attractive and full-service facility. They also said the loss of such a large state grant in these economic times risked Harwich and Chatham eventually having to build an expensive school without any aid. The $29.7 million state grant lowers the cost of the project to $9.8 million for Chatham and $25.2 million for Harwich, based on their proportional shares of school enrollment. The owner of a $600,000 home in Chatham - the median assessed value - would average $70 per year in additional property tax during the next 20 years to pay for the school. The owner of a $350,000 home in Harwich - the median value in that town - would pay $157 per year in additional property taxes in the first year of the loan. That would decline each year to $97 by the final year. The lifespan of the new school is projected to be 50 years. The state building authority analyzed school enrollment trends and predicted the student population of grades 8-12 would decline slightly but remain close to the design target of 700 students at least through 2026.
sep05 Harwich
Harwich police arrested a man who allegedly stabbed another man during an early morning fight Monday. Joshua Florance, 21, of Harwich was charged with assault with a dangerous weapon and held at Barnstable County House of Corrections on $5,000 bail pending his arraignment. Police responded to Depot Street in North Harwich at about 4 a.m. Monday when the department received a report of a fight involving a knife there. When officers arrived, two vehicles fled. They stopped one car and found one of the men inside bleeding from a stab wound to the hand. The alleged victim, who named Florance as the assailant, was treated by the Harwich Fire Department at the scene and released. Following up on the tip, police went to Florance's home and spoke with him and his mother. Florance told police that he attended a "gathering" in Hyannis earlier that day and was asked to leave. At about 4 a.m., Florance said, he saw several people wielding baseball bats on his front lawn. When he confronted them, he struggled with them, resulting in the victim being stabbed. Police recovered the knife used in the alleged stabbing in Florance's home.
more
sep05 Harwich
Selectmen hope that the vote on the second question on the town's Sept. 6 ballot will give them the direction they need to determine how much the town should pay in health insurance premiums for a surviving spouse of a deceased town employee. Until recently, the town was paying 75 percent of those premiums after a town meeting vote in 1989. But that practice was called into question when a conflicting vote was discovered that limited payments to 50 percent. When the town attempted rectify that with a ballot vote last spring, it failed, and the town reduced its contribution to 50 percent, Town Administrator James Merriam said. Selectmen decided to start over and town meeting last week authorized paying up to 75 percent. Although town counsel said that only one vote was needed, selectmen also want to get a majority at the ballot box before paying more than 50 percent, Merriam said. The $23,934 it will cost to increase the town's contribution to 75 percent is already included in the fiscal year 2013 budget, Merriam said.
sep04 Eastham
Susan Wasson may live in the wildest doll house on Cape Cod. But it's not the structure that makes this artist's home special. One of her upstairs rooms is overflowing with dozens of discarded dolls that Wasson has festooned with funky materials and objects that otherwise would have been destroyed or forgotten forever. Wasson's doll artwork pieces are infused with everything from feathers, crayons and dice to bottle caps, sequins and Scrabble tiles. She calls it "tossed art" and her effort has probably saved hundreds of things from ending up in the trash.
"I'm into recycling because I love the Earth and I hate what's happening to it, it breaks my heart and it gets worse and worse," said the 64-year-old retiree. "But I'm doing my own little part." Several times a week, Wasson can be found sifting through transfer station metal piles, area thrift stores and yard sales for dolls and objects to craft them with. "I'm a swap shop addict," admitted the thrifty Wasson. "A lot of them are broken and disheveled, so I just take them home, rip the heads off or whatever, and turn them into new characters." Her absolute favorite is a 5-foot tall piece named Tall Girl (each of her 84 dolls has a name). Tall Girl's legs are made from the wood of a staircase and her head is two salad bowls screwed together. "She might be my inner self," Wasson admitted. Another piece is named Classic Metal and features a female doll head with nuts and bolts for hair, a wine opener for arms and a gutted old clock for her torso. Each of Wasson's dolls must stand or remain upright which "represents our need to stand on our own" and each has a heart attached. During Women's Week in Provincetown, which starts Oct. 8, Wasson will be showing off her doll artwork at Alice Brock Studio, 69 Commercial St. She also has aspirations to sell her dolls and teach others how to make them. What's surprising is that Wasson hated dolls when she was a kid. "I was a tomboy, I would never, ever think of picking up a doll. It was just so feminine and girly and I wanted to go and play cowboys or kick the can," said Wasson. "Finally, I'm playing with dolls like all good girls should."
more
sep04 Eastham
sep04 Orleans
Nauset Beach is open again for swimming after it was closed for Labor Day weekend following great white shark sightings near the beach. A sign at the beach this morning warned beachgoers to swim at their own risk. On an overcast day the parking was nearly empty. No one was swimming in the water.
Last Thursday, Orleans officials faced a slew of evidence that great white sharks were close to shore and threatening the thousands of beachgoers enjoying the last great beach days of summer. Their decision to bar swimming at the popular beach came on the heels of Chatham officials banning swimmers at their ocean-facing beaches for the rest of the season because of sharks. Great white sharks have been sighted in increasing numbers off the Cape Cod coast in recent years as the local population of seals - a favorite shark meal - has grown.
sep04 Orleans
sep04 Orleans
The Orleans sticker office is closed for the season, but transfer station and beach parking lot stickers (only needed until mid-September) are available at the treasurer/tax collector office in town hall. ORV Stickers are available at Nauset Beach from 9 a.m. to 4 p.m., seven days a week, Aug 30 to Oct 8.
sep04 Chatham
Monday, when most people were relaxing, enjoying a Labor Day off from the daily grind, others were hard at work fulfilling their dreams - in this case, of sharks. Garth Donovan, a house painter based in Needham, loves to make movies and has seven independent feature-length films and one short to his credit, many as director. Bradley Louw, an offshore lobsterman, wants to have a successful business showcasing one of the Cape's newest natural wonders, the great white shark.
Those two desires may seem an unlikely pairing, but Donovan is shooting a movie about a man confronting his fears and Louw wanted to try out his almost-new $10,000 shark cage. For the sake of his film, Donovan has already searched for sharks off the Cape by dropping chum - a brew of fish parts - and then jumping in the water, paddleboarding at the mouth of Chatham Harbor and swimming from a research vessel to a seal haul-out to photograph a seal freshly killed by a great white attack. He was willing to finance a day at sea filming great whites from Louw's shark cage on the Chatham scalloper Three Graces.

Where are the sharks? Click to view details of recent great white shark sightings

"I think today went awesome. No one got hurt, we got the sharks, we got footage," said Louw, 23, after spending five hours off Chatham. He said the team saw four great whites ranging from 14 to 17 feet long. Cameras, of course, were everywhere, with a cameraman circling above in a plane, two filming from the deck of the scalloper and another on a chase boat. There also were several underwater cameras strapped to the cage. Soon after the crew departed from the Chatham municipal fish pier in the early morning hours, the pilot of the spotter plane saw sharks before cameras or crew were even ready. Louw said he was most scared when he jumped into the cage by himself to secure some buoys, knowing that a big shark was seen circling close to the cage by the spotter pilot. Although he's originally from South Africa where shark cage tourism is a full-blown industry, Louw had never been in one before Monday morning. He bought the cage - a big box of marine-grade aluminum bars that looks like portable jail cell - from a man in Montauk, N.Y., who also had a dream of diving on great whites. "It was harder to do than he thought it would be," Louw said. It only seemed natural to Louw that, just like a local excursion industry grew up around the population of gray seals that's exploded over the past 20 years, there would be plenty of people willing to pay to go nose-to-nose with the sharks. He looked at Monday's expedition as a chance to work out the bugs in the operation. There turned out to plenty. They learned the following: Don't tow the cage to the sharks with divers inside ("I felt like a lobster in a trap being hauled to the surface"); wear scuba gear not snorkels; let the noon sun improve water visibility; and playing loud music underwater while banging on the cage to attract sharks basically does the opposite. The latter tactic was used instead of chumming as is done in other countries. State shark researcher Greg Skomal said chumming is highly controversial with some scientists worrying that the sharks could start associating humans with food. That's an extremely dangerous association when public swimming beaches are just a few miles away.
more
sep04 Chatham
Monomoy Wildlife Refuge, North Beach, Tern Island, McCoy Tree Farm, the Town Forest, Valley Farm, Marconi, Goose Pond. The list of protected land in Chatham is long for a small town that is only 10-square miles of upland. And it's that small area, as well as the actions of forward-thinking folks that took close to 50 percent of the land out of developers' hands, that meant that Sandwich and Chatham, both of which had had about 2,500 residents in the 1960s, took very different paths. Sandwich now has close to 30,000 people; Chatham has hovered around 6,000 for the last 30 years. "Strong Island," said Andrew Young, naming a pivotal property, that if developed, would have changed the look of the town. Young is a member of the private Chatham Conservation Foundation, which was instrumental in protecting the island in 1974. It was slated to be a sea of houses, he said.
"Can you imagine that developed? The proposal was for a condominium development - can you imagine that?" he asked. Even Seaside Links, the golf course the town ended up taking by eminent domain, eliminated a proposal for a large-scale development. "That would have had an adverse affect on the look and feel of Chatham because at some point everyone goes downtown," said Young, who was a selectman when the town took the property in the 1990s. Year by year, decision by decision, voters and private residents have consistently supported open space protection and, most argue, protected the character of the town. "It would have been a very, very different looking community," said Bill Litchfield, who, elected as a selectman back in 1984 when he was 24, was involved in many of the town's efforts to protect open space. But as the town turns 300 and the foundation turns 50 many believe there are still open space battles to be fought. About 5,000 acres in town are considered protected open space (Monomoy National Wildlife Refuge makes up about 2,000 acres of that figure.). But even excluding the federal lands Chatham is in the top three towns - the others are Orleans and Truro - when it comes to preserving the most available acres. Much of the town's open space largesse is the legacy of Robert McNeece, a selectman in the 1960s and one of the founders of the foundation, the oldest trust on the Cape. McNeece was the one who advocated the town buy much of the land running up the spine of Route 28, including the 148-acre Town Forest, and later on much of the land around Goose Pond, said Litchfield. "There were a number of reasons why it was done (including) preserving the character of the town," he said. "That may have been the single biggest reason."
more
sep04 Chatham
Jeffrey Dykens, Corporate Controller of Cape Cod Health Care, spoke at the West Chatham Association's meeting earlier this month. Dykens was invited to speak about the new health care facility, which is moving into the former High Tide property in West Chatham. He discussed the Cape Cod Health Care organization's commitment to open a state-of- the-art primary care facility in West Chatham with two primary care physicians, occupational therapy and physical therapy units, and a clinical laboratory. Association members also took time at the meeting to recognize Barbara Cotnam and Edie Tuxbury who head the association's beautification committee and have developed and promoted initiatives that identify and address West Chatham's beautification, including their work at the Captain Harding Conservation area, the West Chatham neighborhood center, and Cotnam's work on the restoration of a park at Ryder's Cove. Association members said that an update on the status of the West Chatham intersections and corridor project was presented, which included a report on the 2,186 townspeople, including almost every business owner and operator in the neighborhood center, who signed a petition opposing the elimination of the two-way turning lane and other proposals included in the selectmen's concept plan. Dan Meservey, former selectman and neighborhood business owner, spoke from the perspective of the business owners and operators, as well as their vision that the neighborhood center primarily should be a destination for West Chatham residents and should be convenient for automobile access.
more
sep04 Harwich
more
sep04
Over 4,000 Cape Cod children attend an institution other than their local public school system. This virtual "itinerant school district" has wrought havoc on public school finance from the Bourne Bridge to Race Point. But there's another side to this story, a perspective beyond the dollars and demographics, beyond "mystique", "culture" and instructional strategies - the genuine sacrifice so many of these families make to provide an alternative education opportunity for these 4,000 children. Let's set aside the cost of private school tuition for the 2,100 kids who attended the area's private schools. Prior to school choice and charter schools, only those who could pay for private school had an "escape" from their local public school. Nobody makes a school choice (or charter choice) lightly. First, if a child is past kindergarten when a school choice is made, the child must leave behind her friends at the hometown school and become the "new kid" at whichever school her parents have chosen. In many cases - especially at the middle or high school level - social pressures cause the kids to resist the change in venue. Many children are just like we older adults - they hate radical change. Second, the entire family must make an enormous sacrifice of time and money to transport the child to her new school. Third is the cultural shift of moving from one type of school to another. It takes time for a new kid to be accepted into the culture of a school choice district. Making a decision to move your child from "Hometown High School" to a school choice destination or to a charter school is not trivial. With Cape Cod's geography, there's virtually no "easy" choice destination in terms of transportation. Charter and Choice students don't get free transportation so this burden falls entirely upon the family. Moreover, with the social and cultural challenges the "choice" kids face, a parent must be sure that their child is centered enough to withstand the change of culture and social structure.
more
sep04
Great weather, black bears, sharks and Taylor Swift all helped local business. The old adage, "say anything you want about me, but just spell my name right" was proven true once again when the Boston Globe story today on Cape Cod's 2012 tourist season reminded us all that a year after Tropical Storm Irene drenched Cape Cod and chased many revelers back across the Sagamore Bridge before Labor Day weekend, business owners around the Cape said balmy temperatures and clear skies had driven soaring summer sales, both during the holiday weekend and throughout the summer. Weather has ruined the Labor Day business here for the past two years - remember Tropical Storm Earl in 2010 and Tropical Storm Irene in 2011. And our Labor Day and fall shoulder seasons were really wrecked in 1991 by Hurricane Bob, 1996 by Hurricane Eduard. All these 'canes came in early September and really cut down the tourism revenues here with few visitors returning. The worst Labor Day of all for Cape Cod businesses was in 1954 when Hurricanes Carol and Edna hit on this important weekend and devastated business for that fall. Even the rise in gas prices helped vacationers choose a family destination closer to home and put off more expensive air travel this past summer. And all those stories about that black bear wandering though our towns brought the Cape its initial worldwide news coverage at the very start of the season. People actually came here expecting to see our black bear, and that only whetted the copy editors' appetites around the world for the endless stream of great white shark stories which continue to this day. And with mega-star Taylor Swift hitting on a Kennedy, the publicity for us is gigantic and worldwide. All this publicity is what helped keep motel occupancy up all summer with places like Provincetown's Surfside Hotel up 8 percent, and there wasn't an empty room Labor Day weekend.
more
sep03 Wellfleet
If you like plays by Shakespeare and Chekhov and Becket and Pinter and Sam Shepard, you might want to get to the Wellfleet Harbor Actors Theater to see the American première of Kevin Rice's new play "Oblomov." It is based on a famous (at least in Russia) mid-19th century novel of the same name by Ivan Goncharov. If you have had any exposure to Russian literature, you will recognize the characters' penchant for the overly philosophical, and self-dramatic.
Playwright Rice has cleverly emphasized the overly dramatic aspect of "Oblomov" by casting one actor in eight roles. Michael Samuel Kaplan is wonderful in these multiple assignments. As Oblomov's father, he directly addresses and even exhorts the audience to take a part in the drama. He is also the faithful old retainer, a no-nonsense and senseless doctor and five more. Altogether he has more than half the lines in this two-hour production. He is a master of caricature, and an energetic theatrical force as he instantly changes personae. He uses every trick in the actor's handbook and in his considerable experience to fulfill these tasks. In addition, he is able to show some true character peeking through the theatricalism of his caricatures- no mean feat. In terms of the philosophical, we have the title character Oblomov, played by veteran actor Michael Pemberton. He has the opposite challenge, as his single character would rather be comatose than communicative. He also creates wonderful moments of philosophical musings. When he does become energetic, he is exactly right, forcefully and intriguingly presenting the complexity of the play. Oblomov's inactivity is not just laziness or sloth: he cannot abide living the life of "other people." Pemberton is charismatic and charming as a character who wants nothing more than to take long naps. That too is no mean feat. The third actor, Valerie Stanford, plays the dual character of Oblomov's mother and his love interest Olya. This Oedipal arrangement is made even clearer by two facts: her desire that he just eats and sleep which infantilizes him. When he does fall asleep, she morphs into the siren of his dreams. Stanford does a good job with her double role, and helps Kaplan with the audience exhortations, but she simply does not have the depth of material Rice has given to the other two actors in this three-actor full-length play. Rice tells us in the playwright's notes that Oblomov has been likened to Hamlet, and while that seems a bit of a stretch, there is Shakespearean depth and complexity to the play that cannot be denied. The sleep/death metaphor and several others are deeply mined. This is the kind of play and production that is entertaining while you experience it, but will keep you thinking about it long after you have left the theater. It might even keep you up at night.
more
sep03 Wellfleet
A theater where you're actively encouraged to fall asleep? Or, failing that, to participate in a snoring chorus? Welcome to Oblomovka, ancestral home of Russian napper extraordinaire Ilya Ilyich Oblomov, the fictional subject of Ivan Goncharov's 1859 novel and now Kevin Rice's delightfully capricious dramatization at the Wellfleet Harbor Actors Theatre. As the play opens, we find Oblomov (Michael Pemberton) in a dream state - his favored habitat. His father (Michael Samuel Kaplan) enlists our aid in protecting and prolonging this hallowed idyll, as his bossy, cosseting mother (Valerie Stanford) waits on her fully adult - and then some - baby hand and foot, proferring sweetmeats in his rare moments of wakefulness. Pies and blintzes are on the menu; at one point she invites the audience to partake of warm rolls - "from the Stop & Shop!"
Rice blurs eras throughout the play, perhaps because Oblomov - originally envisioned as a satirical take on the Russian nobility - is a type that never fully goes out of style. In fact, there's probably a little Oblomov in all of us. In our heart of hearts, are we not all to some degree self-absorbed, inclined to hypochondria, with utmost laziness lurking in potentia as a default setting? Oblomov fully indulges in these proclivities. The early scenes in Rice's play are, it turns out, century-leaping flashbacks to Oblomov's privileged childhood, and also a clever framework from which to view his current state. Every time he snoozes, we are transported back to the nursery, relishing the rosy glow of parental pampering. But by the cold light of day, Oblomov's Moscow room is a high-ceilinged hovel, its verdigris walls dripping water stains, the clutter clearly too much for his put-upon servant Zakhar (Kaplan again) to quell. Crisis looms - Oblomov is behind in his rent and about to be kicked to the curb - but stasis reigns. It takes all the energy he can muster to subject Zakhar to a habitual rain of abuse and to refuse invitations from a parade of concerned acquaintances. He submits to a half-dozen visitors (all played by Kaplan) all told. They're busy, busy, busy - you know the drill, because it's the story of our daily life. When Oblomov at length accepts an invitation to a private club from the palpably sleazy Stolz, he falls asleep in the steam room, there to awaken to his vision of the ideal woman: the singer Olya (Stanford, thoroughly transformed), who does a bit of escorting on the side. It's love at first sight for Oblomov, who almost - almost - breaks his pattern, bestirring himself enough to pursue her. Rice's script unfolds rather like a dream, delving into past and present seemingly haphazardly. A lightness of spirit pervades, enhanced by Daisy Walker's equally open-handed direction.
more
sep03 Eastham
Rescuers returned to Lower Cape beaches Sunday looking for signs of any dolphins in trouble after Saturday night's stranding on Thumpertown Beach. A patrol of beaches Sunday morning did not yield any sign of stranded or stressed animals. Thirty-nine common dolphins on Saturday night stranded in ankle deep water just after low tide. In Wellfleet Saturday, the rescue team tried to herd two large groups of dolphins and prevent stranding - one group of 40 to 45 common dolphins and a group of 60 to 100 of what are believed to be Atlantic white-sided dolphins. Beachgoers who see stranded marine animals can call the stranding hot line maintained by the International Fund group at 508-743-9548.
more
sep03 Eastham
Small boats herded 39 common dolphins out of shallow water near Thumpertown Beach in Eastham Saturday evening, according to a spokeswoman for the International Fund for Animal Welfare. The group received a report of dolphins stranded in ankle-deep water at about 7:30 p.m., but when volunteers arrived half an hour later, the dolphins had refloated and made their way to deeper waters of Cape Cod Bay on their own.
None of the dolphins were injured. Volunteers herded the dolphins further offshore using small boats with acoustic deterrents, she said, and returned at low tide Sunday morning to make sure the animals had not returned to shallow waters. As of Saturday, about 250 dolphins had been stranded near Cape Cod since January.
more
sep03 Provincetown
Going from conjoined identical twins in the 1997 musical "Side Show" to the suburban housewife Diana Goodman struggling with bipolar disorder in the 2008 musical "Next to Normal," singing actress Alice Ripley certainly gets the most interesting roles being dished out on Broadway these days. It's no wonder: She is a highly sensitive actress with the vocal goods for the current rock/pop-based musicals on Broadway. After a short introduction by the ever-passionate host Seth Rudetsky, Ms. Ripley began the performance with the powerhouse song, "As If We Never Said Goodbye," from the 1994 Andrew Lloyd Webber Tony award musical Sunset Boulevard.
As she reached for the microphone, Ripley took on the mannerisms of the insecure, ego-driven Norma Desmond and delivered a polished performance that brought the audience to the front edges of their seats. What makes the Broadway at the Art House series hosted by Seth Rudetsky unique are the dialogues between Seth and his guests. The stories that Ms. Ripley shared of the out-of-town tryouts, the canceled Broadway contracts, and winning of the coveted Tony Award that fill us in on the amazing but complicated world of professional show business. After explaining that when Patti LuPone sang "Evita" on Broadway in 1997, no one sang with her thrilling high belt sound that is the norm today, Ms. Ripley then launched into the second act showstopper "Rainbow High" from "Evita" and proved that she too has the pipes to sing the role.
more
sep03 Chatham
Dean Nicastro, an attorney, was recently appointed to the finance committee by Town Moderator William Litchfield. Litchfield described Nicastro, who graduated first in his class from Harvard, as an "incredibly sharp guy." Nicastro did stints as the city solicitor for Quincy and the assistant attorney general for the Commonwealth. "I think he'll be a good addition," said Litchfield. Nicastro already jumped into his new role by speaking in support of the new Monomoy Regional High School at town meeting. Although the majority of the finance committee didn't support the $64.5 million expenditure - half of which is being picked up by the state - the proposal passed by a wide margin.
sep03 Harwich
The Harwich Police Department has issued a Level 3 sex offender community notice for an individual now living at 426 Main Street in North Harwich.
In 2004, Todd M. Williams, 46, was convicted of two counts child rape, two counts indecent assault and battery on a child under the age of 14 and one count dissemination of material harmful to minors. Williams is a white male, 5'5", 150 lbs, with brown hair and hazel eyes. Williams is listed as working from the same address as a self-employed landscaper. Todd M. Williams has been designated a Level 3 sex offender by the Sex Offender Registry Board (SORB). The Board has determined that this individual is at a high risk to re-offend and that the degree of dangerousness posed to the public is such that a substantial public safety interest is served by active community notification.
more
sep01 Wellfleet
In September of 1982 when Bob Prescott arrived as the second director at the Wellfleet Bay Wildlife Sanctuary, something caught his eye immediately: the day camp was located under a frail old barn. "It definitely looked a little unsafe," he recalls. When feather lice from nesting barn swallows started dropping from the rafters of the old garage, Bob knew the sanctuary was in serious need of improved facilities!
Ten years later, the barn, the garage and even the rambling old "mansion" were torn down to make way for the sanctuary's first modern, eco-friendly visitor center. Bob says one of his first goals as director was to reach out to the local community. "People were a little afraid to drive in here," he laughs. "It may have been the long driveway and lack of activity from the roadside. In those early years, Bob hit the lecture circuit speaking to any group he could find to spread the word that the sanctuary not only was open to the public but that there was also a variety of natural history programs being offered. "I worked seven days a week," he notes. His aim then as now was to grow the education programs. And, as a wildlife biologist, he says he believed research should always supplement teaching. "We brought in experts from Boston and many other places," he recalls. From his years as education director at the Cape Cod Natural History Museum, Bob knew the outer Cape offered a large pool of intellectually curious, highly educated and energetic retirees who supported and, at times, initiated many of the sanctuary's programs and research.
"One day there was a talk about lichens that was so dense and detailed that even one of the state's leading bird experts came away saying it was like trying to drink water from a fire hose!" Bob says. But that presentation inspired volunteers Fran and Margaret LeBaron to survey the property, produce a lichen guide, and create a special trail walk. "This type of thirst for knowledge and passion for the natural world is what Wellfleet Bay is all about," Bob says. The sanctuary has seen dramatic growth in thirty years, with its expanded Platinum LEED rated nature center, new classrooms, family programs, research and conservation projects, and successful new day camp in Chatham. But Bob says there was something kind of special about the old place. "Back then everyone lived on the property, including me. Someone might drop off a bluefish, I'd grill it up and we'd sit around talking about some natural history topic with whatever scholar or expert happened to stop by. It was very casual and collegial." Bob has many goals for the sanctuary in the years ahead. "People are more environmentally aware these days," he notes, "but they're not ecologically aware". Whether it's debate over managing piping plover habitat, growing seal populations, or the effects of sea level rise, Bob says the sanctuary can play an important role in helping to raise the right questions and advocate for science-based decision-making.
sep01 Wellfleet
Wellfleet Police on Friday, Aug. 21, shortly after 5 p.m. stopped a vehicle driven by Louis Almonte, 55, of Wellfleet. It was revealed that Almonte had a suspended license and he was taken into custody. During an inventory of the vehicle, officers discovered numerous prescription pills, cocaine and several dangerous weapons. The approximate street value of the seized drugs is $4,000. Almonte was charged with operating after suspension, giving false name to a police officer, possession with Intent to distribute Class B, Class C and Class E drugs along with possession of a dangerous weapon. He is being held on cash bail at the Barnstable House of Correction pending arraignment at Orleans District Court on Tuesday. The Wellfleet Police were assisted in the investigation by the Eastham and Truro police departments.
sep01 Provincetown/Truro
"What if you build it and they don't come?" wondered Eastham's former natural resources officer Henry Lind. What Lind, Owen Nichols of the Provincetown Center for Coastal Studies and others have built is an ADA: Aquaculture Development Area, 50-acres in size straddling the border between Provincetown and Truro. Why did they do it? Well it's a long story that they explained at the Chase Miller Policy Forum in Chatham last Tuesday. Lind spent 35 years working in Eastham where he built the aquaculture-training center on Hemenway Landing and raised quahogs of rafts on Salt Pond. "I loved every minute of it," he noted. "The hatchery's purpose was to determine if it was feasible for a municipality to set up its own (aquaculture) facility. It was right on the margin.
In the ten years we operated we were able to reintroduce oysters into Nauset Marsh. But the facility no longer exists." A similar program in Orleans met a similar fate. "But the lessons learned continue," Lind said. Now that he's retired Lind went back to work. He noted the 85 percent of the shellfish eaten in the U.S. is imported and much of it is raised by aquaculture. Aquaculture activity in the state rose 147-percent from 1998 to 2010 and is worth $5.2 billion a year. There are about 250 shellfish farmers, many of those on Cape Cod. Aquaculture takes public land for private benefit so it must be an unproductive site. One complication in Massachusetts is that shorefront property owners can own the sea floor as far out as 1,650 feet, or to the mean low-tide line, which is the case in some parts of Cape Cod Bay. As a result of the above there are complex rules for obtaining and operating a shellfish grant. Once a site is located the applicant must go to the town shellfish advisory committee and conservation commission, the Division of Marine Fisheries, Army Corps of Engineers, historical preservation groups, the Massachusetts Office of Coastal Zone Management all review it and the proposal also has to pass a water quality review. The site is checked for endangered species (like whales) and water navigation issues. All of that is expensive and if there are legal challenges from adjacent landowners who object to shellfish farming in front of their multi-million dollar homes, well, projects are snuffed out before they begin. The solution is the ADA - where the town goes through all of the above - gets a grant then leases that to local shellfishermen.
more
sep01 Provincetown
Herring Cove: bucolic seaside retreat or trap for unsuspecting nudists? Nathan Hubler, part-time Provincetown resident, thinks it's the latter, after watching undercover park rangers ticket a man for warning beachgoers to keep their clothes on. Last Tuesday afternoon Hubler was crossing from Moors Road to Herring Cove Beach when he met a white-haired gentleman, sitting in a lawn chair at the top of a dune, who told Hubler to be careful if he was thinking of sunbathing in the buff. The man told him he had seen rangers issuing citations to nude people.
Though he wasn't planning on taking his clothes off, Hubler thanked him and went on his way, pausing to pass on the warning to a pair of bare-bottomed beachgoers lying on the sand. A few minutes later Hubler glanced back and saw two plainclothes-clad young men, both wearing backpacks, one in a white "Gilligan's Island"-style cap, approach the whistle-blower on the dune top. Using body language that Hubler described as "intimidating," they cornered the man, took away his digital camera and started deleting pictures from it. Then they gave him a ticket. The man appeared shaken, Hubler said. "When I started seeing this, I thought, what is this, a communist country?" Hubler said. Judging by the undercover rangers' demeanor, "I didn't know if at any moment they were going to pick him up off the ground and take him in somewhere." Another beachgoer who witnessed the incident, speaking on condition of anonymity, said the rangers' tone was "threatening" and that there was "clearly tension" in their conversation with the man. "It was very confrontational. It was not a very constructive engagement, from what I could tell," he said. "It was upsetting to watch." After the rangers left, Hubler went to talk to the man, whom he identified as Gary Owen from Vermont. He said Owen told him he had received a $150 fine for interfering with a National Park Service operation. "This guy got a $150 ticket for telling someone not to be nude," Hubler said. Citations for meddling in park business may not be as common as speeding tickets but they do occasionally crop up, said Craig Thatcher, the National Seashore's North District ranger.
more
sep01 Provincetown
A commercial fisherman was injured Friday night at Macmillan Pier and had to be flown to a Boston hospital. Shortly before 7 p.m., Provincetown fire and police responded to the accident. "Due to the severity" of the person's injuries, MedFlight was called and landed at Provincetown Municipal Airport just before 8 p.m. The fisherman, in his 30s, was attempting to tie the fishing vessel "Sao Jacinto" to the pier when his head became caught between the two
more
sep01 Provincetown
The initial phase of the Commercial Street repaving project, awaited with equal parts elation and trepidation, is scheduled to begin this Tuesday, Sept. 4. Although the actual paving portion of the project won't start until Oct. 15, the town's water department will begin performing water service inspections and upgrades the Tuesday after Labor Day. Workers will start in the area of Johnson Street and work towards Court Street. The scope of this initial project phase will include replacing domestic water and fire services from the water main on Commercial Street to the property line and will involve digging up portions of the street and sidewalk. The department of public works, which oversees the work, also said there may be short-term street closures and detours in the construction area. Property and business owners in those areas can expect to have their water shut off for a short period of time. The water department will be working with the police department to arrange police details each day crews are working. "The disruption will start," department of public works director David Guertin told selectmen at their meeting Monday. "We'll do our best to minimize the disruption." Beginning on Monday, Oct. 15, the Commercial Street paving project will begin. This project will start at Johnson Street and work towards Court Street. The work will be done one block at a time and during construction the block will be closed to all traffic, both night and day. The only exception will be for emergency vehicles.
more
sep01 Provincetown
In addition to her most recent
Tony Award for Best Actress in a musical for "Next to Normal," stage and screen star Alice Ripley leads her own band, which has cut several albums, performs cabaret and creates mixed-media visual art. Ripley is truly a woman of many colors, wearing many creative hats. This weekend, she teams up with Seth Rudetsky for three shows at 7 p.m. Saturday, Sept. 1, and at 5:30 and 7:30 p.m., Sunday Sept 2, at The Art House, 214 Commercial
more
sep01 Orleans
This time, it wasn't just one fin that closed Nauset Beach to swimming. On Thursday, Orleans officials faced a slew of evidence that great white sharks were close to shore and threatening the thousands of beachgoers enjoying the last great beach days of summer. All of Orleans' Atlantic Ocean beaches, including its largest revenue generator, Nauset Beach, remained closed to swimming Friday, and town officials announced the ban would last through the busy Labor Day weekend. Their action came on the heels of Chatham officials banning swimmers at the town's ocean-facing beaches for the rest of the season because of sharks.
On Friday, Karen Krawczyk trudged across hot sand back toward the Nauset parking lot after spending the morning at the beach despite lifeguards allowing only wading to the knees. "I would love to," she said when asked if she wanted to dive in the water. A sign posted at the front gate warned beachgoers that there was no swimming because of "marine animals" in the water. Everyone knew they weren't talking about dolphins. On Thursday, the choice to close Nauset Beach was relatively easy. State Division of Marine Fisheries shark researcher Greg Skomal was working with commercial fisherman Bill Chaprales of Cape Cod Sharkhunters looking to put scientific tags on great white sharks off Monomoy in Chatham. A spotter pilot working with other commercial fishermen hailed the boat, notifying them of a shark off Nauset Beach. George Breen, the pilot who works for Skomal and Chaprales, also spotted a great white about two miles south of the main swimming area at Nauset, also headed north. Skomal's electronic equipment also detected a signal from a tagged shark in the area; it, too, was swimming north. Skomal tagged two sharks Thursday, including one that came within 30 feet of shore. Close enough, he said, that those on the beach could see it as clearly as he could. Even though they couldn't go in the water, some people were still paying the $10 to get into Nauset Beach on Friday morning, although only about a third of the parking lot's 900 spaces were taken by noon. Typically, Labor Day is busy through Sunday, said Orleans park and beaches superintendent Paul Fulcher. On this weekend last year, the town collected parking fees for 750 cars on Saturday, 500 on Sunday and 300 on Monday. That's more than $15,000 in revenue. "If they don't come into the parking lot, they don't come to Liam's," said John Ohman, the owner of Liam's at Nauset Beach, a popular take-out restaurant right on the beach. He had to send some of his help home Friday on what should have been a busy weekend.
more
sep01 Brewster
Town meeting voters will be asked during the next year to approve borrowing $1.8-million to purchase 82 acres in two locations. "This protects water quality and does what we've done for a number of years and are now getting credit for, buying up as much land as we can," Selectman Ed Lewis said. The credit comes through lower nitrogen and phosphorus emissions from wastewater into ponds and Pleasant Bay. All the forecasts to date predict Brewster will not have to build an extensive sewer system to protect water quality because the town has a lot of open land. "When they (the state) figure TMDLs (total maximum daily load of nitrogen) they're doing it 10 to 20 years into the future," explained Elizabeth Taylor of the open space committee. "And when you don't build you're getting credit for the TMDLs you don't get." "I also very much support the article," said Selectman John Dickson. The land is owned by Copelas Properties and both parcels were slated for housing development. Windrift Acres consists of 55.2 acres off Slough Road adjacent to the botanically rich Mother's Bog and the Hawk's Nest Farm Conservation Area behind Belmont Park and James Burr Road. There is a 20-lot subdivision approved for the property. There's a lot of other conservation land in the southwest corner of Brewster (130-acres) and it abuts a 323-acre well field in Dennis (with 22 wells), the Punkhorn Parklands and Cape Cod Fish and Game Club open space. Naumkeag Acres is off Freeman's Way. It consists of 26.65-acres, including a nine-lot approved subdivision on 7.7 acres adjacent to the road. The Copelas's subdivision does have 19 acres set aside for open space. The land abuts 120-acres of Brewster Water Department property, as well as Nickerson State Park and conservation land. Naumkeag contains an old orchard that was part of the Wiliam Maker homestead as well as numerous trails. The town would pay about $22,000 per acre for the land. The bill is $660,000 for the Naumkeag acreage, with a December closing date and $1,140,000 for Windrift with a closing in December 2013. The town will seek state land grants and possible a federal one as well for drinking water protection. The two properties are appraised for $2.21-million dollars.
more
sep01 Monomoy
Maintenance and custodial staff working for the newly formed Monomoy Regional School District voted unanimously on Tuesday, Aug. 28 to unite in SEIU Local 888 for a voice at work. The 17 - 0 vote for Local 888 gives workers the right to collectively bargain with management for a new contract. The election was supervised by the state's Department of Labor Relations. Prior to establishing the new combined district, the school maintenance and custodial staff at both Chatham and Harwich were organized in separate bargaining units. Union agreements in both units expired on June 30.
"This vote brought the Chatham and Harwich school custodial and maintenance workers together," said Kevin Oakley, an 18-year veteran custodian at the Harwich High School. "Now we have a stronger and more viable voice in negotiations and we can fight for a living wage here on the Cape." Similar school maintenance and custodial workers are united in SEIU Local 888 in more than 25 communities across Massachusetts including other schools on the Cape in Brewster, Dennis, Eastham, Mashpee and Yarmouth. "The unanimous vote sends a strong message to management," said Mark DelloRusso, President of Local 888. "Now we will work closely with union leaders at Monomoy Regional to win the best possible new contract." SEIU Local 888 unites more than 8,500 public service, higher education and not-for-profit workers in Massachusetts for the good jobs and quality services our communities need.
sep01 Harwich
Family Pantry of Cape Cod President of the Board of Directors Richard Waystack, Family Pantry of Cape Cod Executive Director Mary Anderson, Congressman Bill Keating,
My Generation Energy President Luke Hinkle at ribbon cutting for the new solar system Thursday evening at the Family Pantry on Queen Ann Road in Harwich. The system was funded and owned by a group of local investors who purchase the equipment and provide the power to the Family Pantry. Designed and installed by My Generation Energy, the system has already proven itself capable of zeroing electric bills.
sep01
DISPOSITIONS in court 8/23
CARLSEN, David, 546, 42 Woodward Road, Brewster; admitted sufficient facts to possession of cocaine and a traffic violation, continued without a finding for one year, $600 costs and $100 fees; not responsible for another traffic violation; another traffic violation, dismissed.

JESCHKE, Mark, 22, 55 Burrows Road, Eastham; admitted sufficient facts to possession of heroin, April 5 in Dennis, continued without a finding for two years, $1,560 costs and $50 fee; possession of marijuana with intent to distribute, dismissed.

RABIN, Patricia, 65, 10 Crosby Lane, Brewster; admitted sufficient facts to OUI, Aug. 19 in Brewster, continued without a finding for one year, 45-day license loss, $1,597.22 costs and $50 fee; negligent driving dismissed; not responsible for two other traffic violations.

SOUZA, Mark, 52, 20 Mabel Canto Way, Harwich; admitted sufficient facts to assault and battery, June 3 in Harwich, continued without a finding for one year, $600 costs and $50 fee.

TOWNS, Robert, 37, 10 Old County Road, Harwich; conspiracy to violate drug laws and resisting arrest, July 16, in Harwich dismissed.

ARRAIGNMENTS in court 8/23
CONNELLY, Edward, 53, Springfield, Va.; assault and battery, Aug. 22 in Chatham. Pretrial hearing Aug. 24.
more